Great Britain's Joyce Malley is a multiple veteran world champion, but it was only on Saturday, the last day of the individual events of the Veteran European Judo Championships 2017, that the experienced competitor claimed her first European title. The 55-year-old champion in the -70kg explained:
"I always seemed to be jinxed at Europeans. For example, last year I got an injury just before, the previous year I did a really stupid leg grab in the first fight. It's really pleasing after so many years to actually get the European title",
Malley, who works as a teacher for children with special needs in Qatar, is a convinced promoter of master judo and served on the Grand Masters Commission of the International Judo Federation in the past. She said: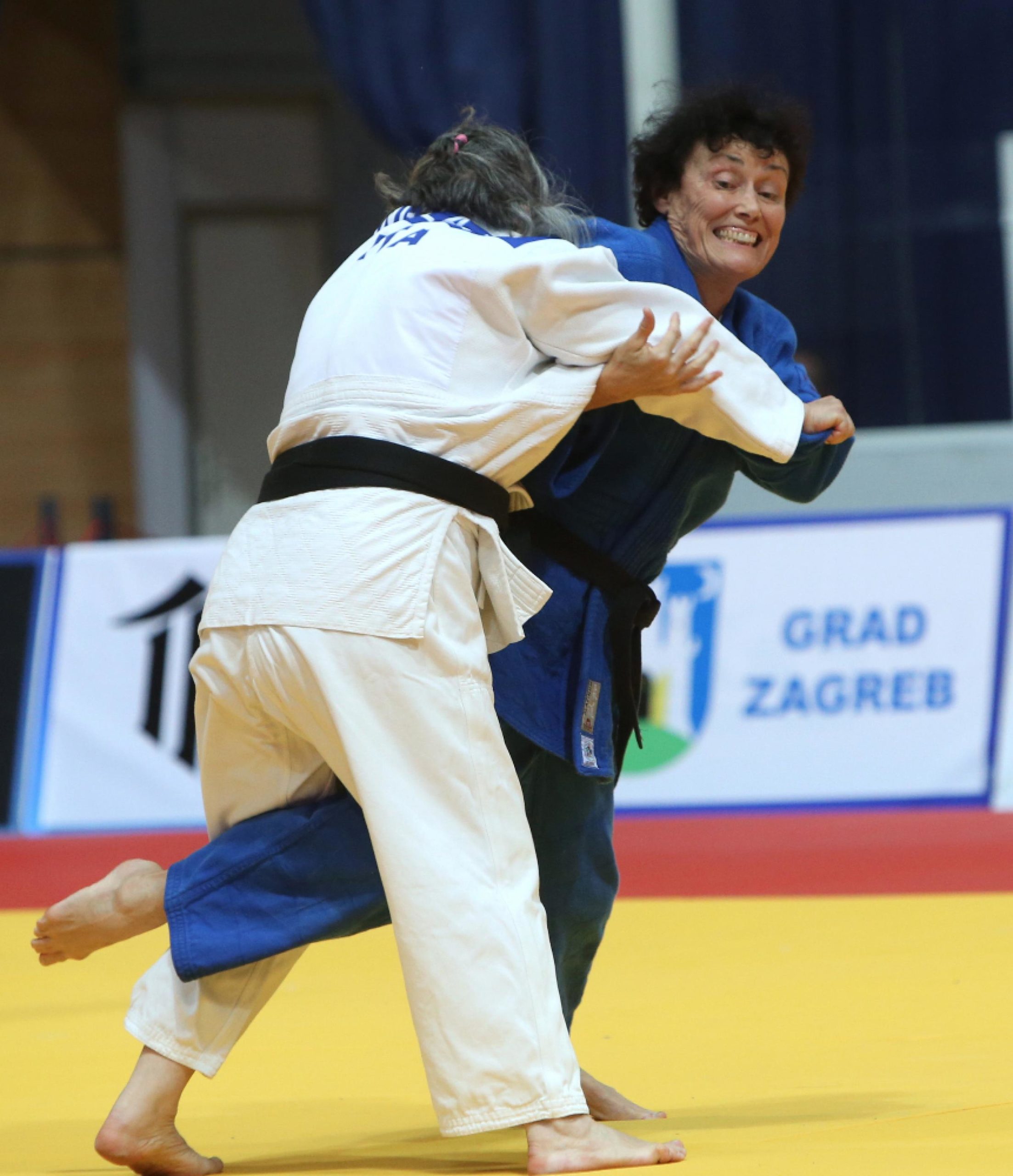 "I think staying a master gives you a focus to your training. It gives you a focus to go down to the judo club when it's really either very cold or very hot, because I now live in the Middle East and the temperature in my dojo was 50 degrees on Wednesday. As a master judo player, you got to learn to say no sometimes to randori, and that's very hard for a judo player to do. It's a difficult discipline as a master to say 'no, I'm going to rest', 'no, I'm not going to fight that stronger, younger person', because you have to get up the next morning with four limbs."
She trains every day and also does iron man triathlon.
"But that is not good for judo, because it's long stamina, it's marathon running, swimming … but it keeps you fit and keeps your weight down. Judo also gives me an incentive to keep my weight down, because my hobby is eating", Malley joked.
The new Veteran European Champion had to come back from an injury as one of her students attacked her five weeks ago and she needed surgery on her left arm.
As for most participants at the Veteran European Championships, for Malley this event is more than a competition.
"Masters judo is competitive, but it's also that friendship and maturity. We like being competitive, we like training, but there is also friendship and maturity and that's the special thing about it."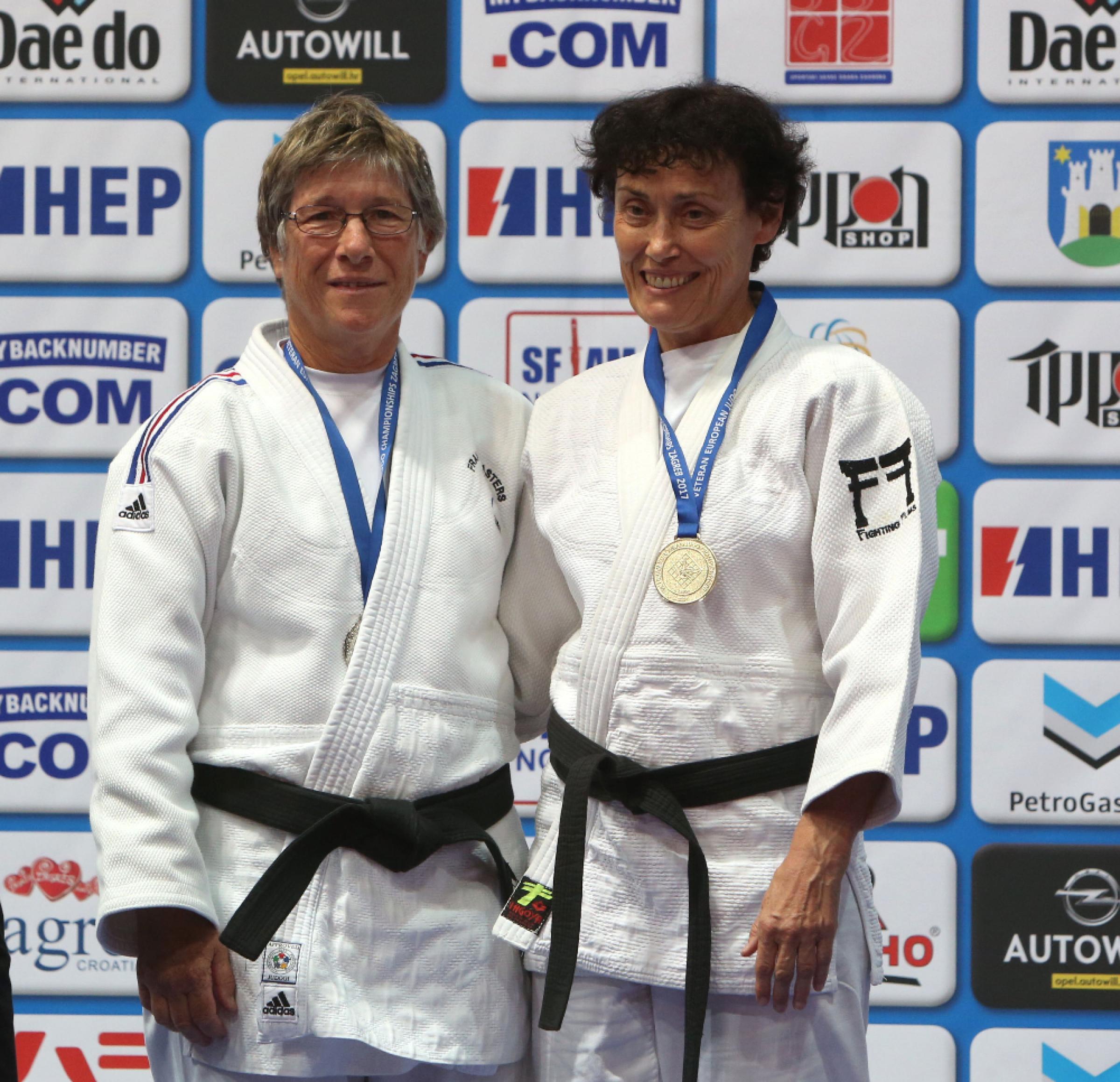 Malley pointed out that master judo is not only for former competitive athletes.
"I admire the people who got into it later in life. We've got people in Great Britain who started, not because their children started, but because their grandchildren started. They are my heroes, actually, because judo and martial arts is not an easy sport to do later in life. It's easier for me, because I've done it all my life. The nerves of a combat sport, that takes quite a lot of bravery, really."
For the multiple Veteran World Champion, master judo is about achieving your own potential at every time, every age.
"Although it is lovely to be an athlete in your 20s and 30s it's actually much more sensual in your 40s and 50s, because that's the time you're fighting human diseases very often."
Malley started judo when she was nine and competed at the international level. She won many medals, notably bronze medals at the World Student Championships in 1982 and the 1992 Auckland Commonwealth Games. Her sister Avril competed at the World and Olympic level and is a 1980 world bronze medalist.
Obviously, Joyce Malley hopes to defend her title next year in Glasgow.
"I think it's wonderful that Great Britain who is being one of the forerunners in masters judo are going to have the championship. I think we'll have a lot of support. It's quite exciting that it's going to be there", she said.
A total of 42 gold medals were awarded in the categories F1 to F7 and M1 to M2. France reigned supreme, taking a total of 75 medals – 24 gold, 21 silver and 30 bronze medals. Russia remained in second place with 36 medals (ten gold, 12 silver and 14 bronze medals). Germany moved up to third with 31 medals (eight gold, 11 silver and 12 bronze medals).
---
Photos are available at www.eju.net/media
The Veteran European Championships will conclude Sunday with the team events for women and men, starting at 09:30am (CET). You can follow all the action live online via the EJU website.
#europeanjudo #JudoZagreb2017
---