It is 2023 and just over one week in, the Austrian national judo team can announce that they are welcoming a prominent addition. Lubjana PIOVESANA, the youngest Briton to win a medal on the IJF World Tour, is moving from Team GB to the red-white-red camp. The 26-year-old, better known as "Lulu", has been in a relationship with Laurin Böhler from Vorarlberg for four years and has lived in Austria for almost three. At the beginning of 2023, Piovesana was granted Austrian citizenship after a waiting period of almost two years and at the end of January she will be celebrating her debut for Judo Austria at the Grand Prix in Almada (POR).
The former U23 European Champion of the -63kg category competed in her last tournament for Great Britain in February 2020.
I can't wait to return to the World Tour after a three-year break and I'm very proud to be able to compete for Austria. I feel very comfortable in the national team and at the ÖJV federal base in Linz.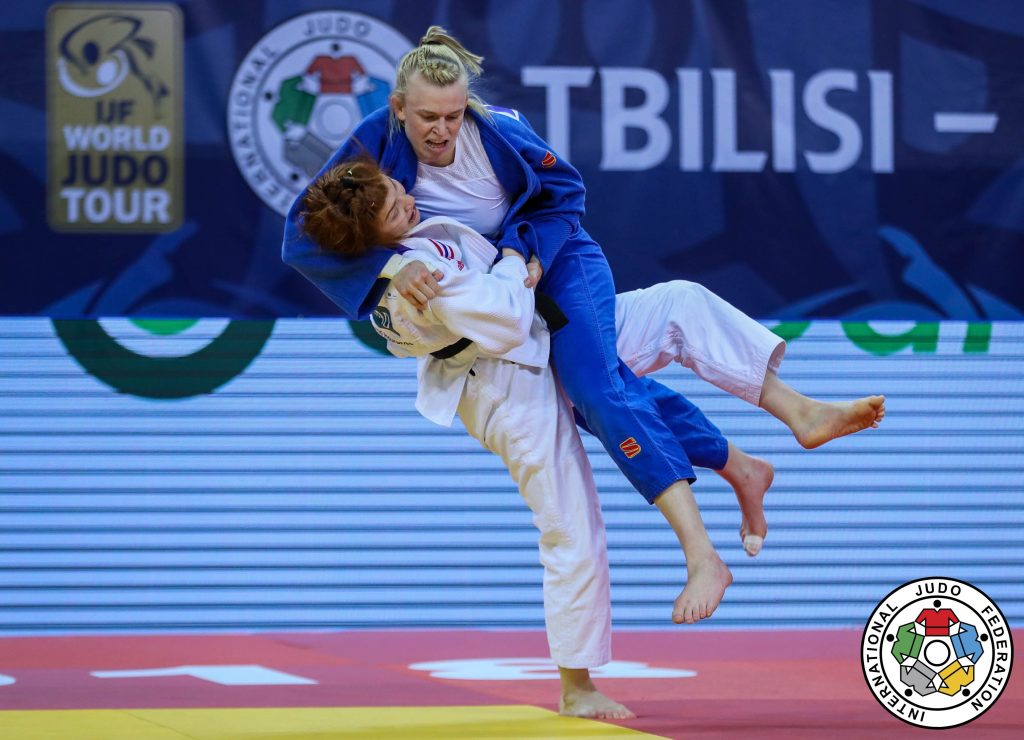 Aside from mum Amanda, who is Belgian, and her Italian dad Martin, the British national kept her planned change of country to herself. Piovesana reveals,
My circle of friends will be amazed!
She still prefers to speak English when it comes to professional matters, stating that for most people, her Vorarlberg dialect takes a little getting used to. The ÖJV is extremely pleased with the newcomer, ÖJV sports director Markus Moser stated,
Lubjana is a stroke of luck for our national team, both athletically and personally. What is still missing is the official release of the IJF and that should really only be a formality.
It may have been a waiting game for the young Briton-turned-Austrian to get back on the international circuit and start chasing those ranking points, but she hasn't been completely without competition as she is a highly active and successful component within the Bundesliga team, TSG Backnang. Since her departure from the Great Britain national team, Judo Austria have really embraced her as one of their own and once she is donning the red-white-red, she can start showing her gratitude to her new team on the tatami.
Lubjana PIOVESANA (AUT).
Author: Thea Cowen
---