The next stop of the triplet European Judo Open Tour will see elites competing in Rome and Oberwart. Over 400 athletes from all across the globe will push their limits during the upcoming weekend. Most of the athletes will depart from the prestigious Paris Grand Slam Training Camp, where undoubtedly, they all had their pre-matches.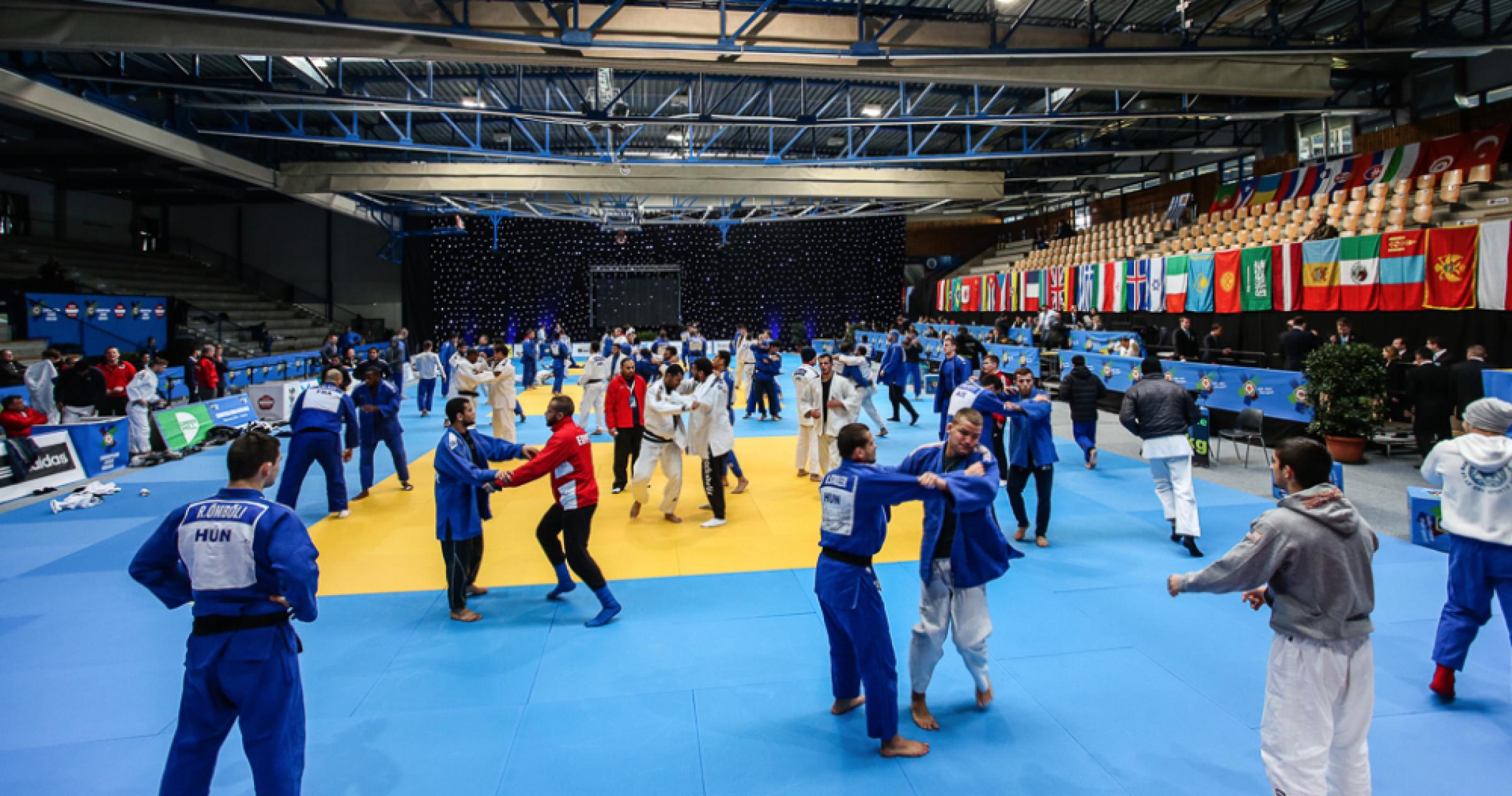 Slightly below 180 female competitors from 25 different countries will head out to Oberwart, Austria. The -48kg category sees JEONG Bokyeong [KOR] as top seed, who recently won the latest edition of the Paris Grand Slam. Right after, her team mate, KANG Yujeong [KOR] is listed as number two seed. From European perspectives, hopes will rely on Lilia LOTFULLINA [RUS], Sabina GILIAZOVA [RUS], Cinta GARCIA MESA [ESP] and Anais MOSDIER [FRA]. America's fast progressing Angelica DELGADO [USA] is the top seed in the -52kg category. Possible challenges could occur from TSUNODA Natsumi [JPN], HASHIMOTO Yuki [JPN] and Nadezda PETROVIC [SRB]. Olympic Bronze medallist, Marti MALLOY [USA] is in lead of the -57kg category and if she was to dictate with her terrific newaza skills, it is likely she will mark another victory. The -63kg category will be the one to watch for the home audience as Kathrin UNTERWURZACHER [AUT] is in top seed positon and she can certainly outclass the rest of the crew. If there was anyone to challenge her, it could only be the Japanese duet, NOUCHI Aimi and MINEI Miho. Paris Grand Slam silver medallist of 2017, Kelita ZUPANCIC [CAN] will continue to strive in Oberwart as the top seed of the -70kg category. However, ONO Yoko [JPN] will be on her way to stop the Canadian judoka. Sara RODRIDUEZ [ESP], Lola MANSOUR [BEL] and Gemma HOWELL [GBR] will complete all expectations for Europe. Double European Champion, JOO Abigel [HUN] returns to the stage in Austria. The Hungarian judoka finished her 2016 season with a double Grand Prix gold and will confidently enter Sporthalle Oberwart as the top seed of the -78kg category. KIM Minjeong [KOR] claimed bronze last weekend in Paris and now top seeded of the +78kg category. To swap the bronze to a gold this time, the Korean judoka will need to overcome LEE Eun-ju [KOR] as well as INAMORI Nami [JPN].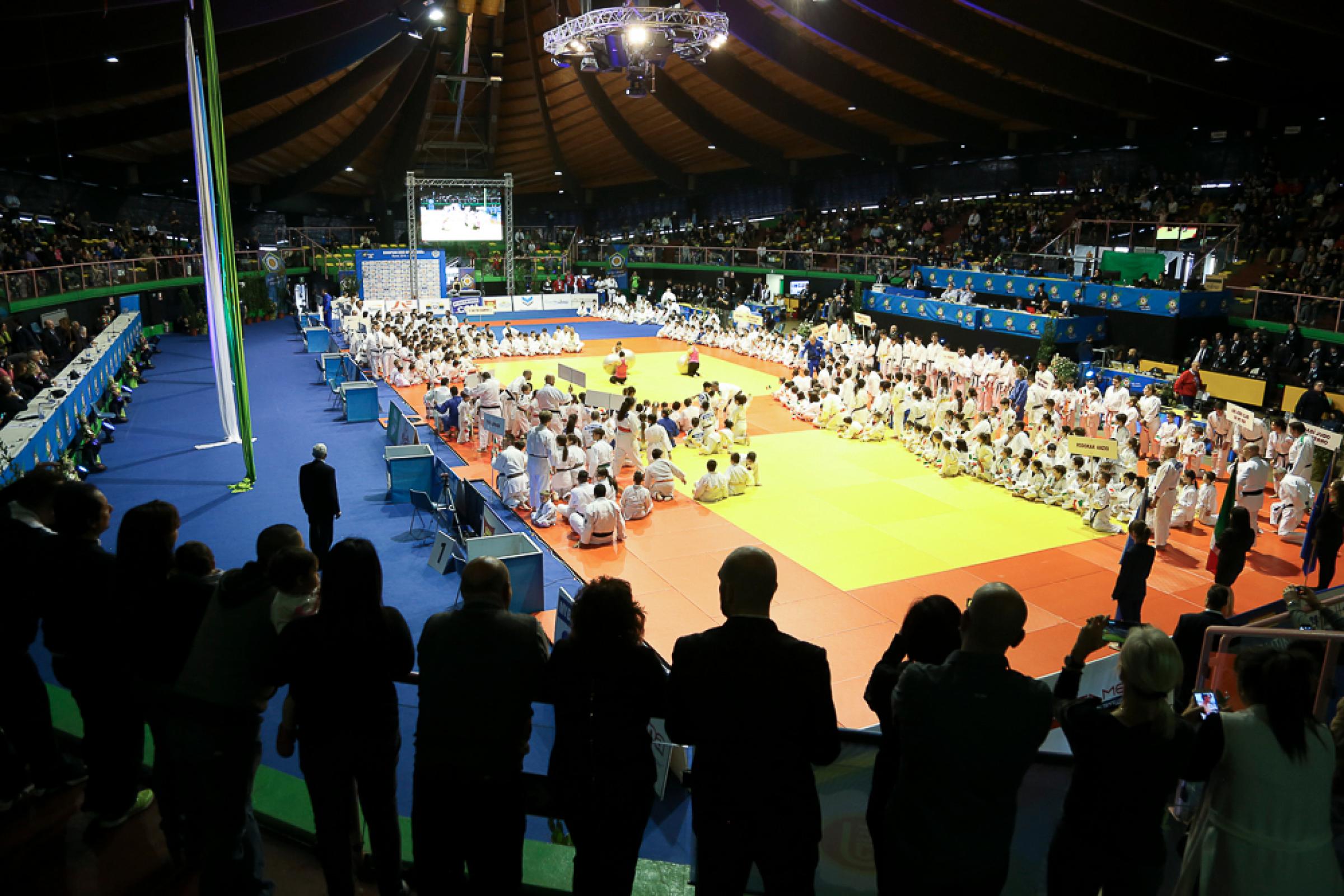 Over 270 athletes from 37 countries will create their own Colosseum in Sportshall PALAPELLICON. Top seeded of the -60kg category, Vincent LIMARE [FRA] had a tough run up at the latest Paris Grand Slam, yet, he will have a chance to turn it into something better this time. Limare will need to be on top form thought as facing KIM Channyeong [KOR], CHOI In Hyuk [KOR] or Islam YASHUEV [RUS] will not be a walk in the park. World Champion, Rio 2016 Olympic silver medallist and World #1 of the -66kg category, AN Baul [KOR] made his way all the way to Italy, and undoubtedly, was seeking for a rematch with Italy's judo hero, Rio 2016 Olympic Champion, Fabio BASILE [ITA]. Sadly, An will have to wait for another time as Basile will not be competing this weekend. Korea could continue their golden collection in the -73kg category with World #3, top seeded, AN Changrim [KOR], who finished with a silver medal last weekend in Paris. The venue will most likely to set on fire during the -81kg category as number two seed, Matteo MARCONCINI [ITA] known of turning the impossible into possible. Following that, another weight division could be reserved for Korea. This time in the -90kg category, where World #5 GWANK Donghan [KOR] is listed as the top seed. Gwank won bronze in Paris last weekend and he will certainly want to swop that for a golden performance this time. If anyone, it will be Alexandre IDDIR [FRA] to step on Gwank's toes. Benjamin FLETCHER [GBR] is leading the line up in the -100kg category. Unless Italy throws in a surprise package, the closest to get to Fletcher will be Clement DELVERT [FRA]. The chances are equally fair for all in the +100kg category. There are, however, a few players who might just have their game plane at a next level. Namely, Iurii KRAKOVETSKII [KGZ], Daniel ALLERSTORFER [AUT] and KIM Kyeongtae [KOR].
---
Hashtags: #JudoRome2017 & #JudoOberwart2017
Judoka
---