The number 13 is considered unlucky in many cultures, Great Britain is no exception. So perhaps Nekoda SMYTHE-DAVIS does not believe in such superstision or it could simply have been that she was unaware of the fact that by competing on the opening day of the Dusseldorf Grand Slam she was making her 13th appearance in an IJF Grand Slam. Seeded number one, and on the back of a bronze medal performance at the Paris Grand Slam recently, Smythe-Davis could reasonably have been expected to be considered as a favourite by the "so-called" experts. But stiff competition from two high-performing Japanese (UDAKA Nae and YAMAMOTO Anzu) as well as former champion Theressa STOLL (GER) appeared to weigh heavier on the minds of these (nameless) afficianados. But after fives wins, Smythe-Davis claimed the gold medal and demonstrated that she is a fighter to be reckoned with and taken account of.
"I knew that the gold medal was a possibility today. But I made it a point to just take one fight at a time,"
said Smythe-Davis. When asked about her tactics in the final against KARAKAS Hedvig (HUN) Smythe-Davis said,
"I was genuinely aware of the chance to score on her [Karakas] when she attempted her low attacks. I was ready to use the new rules to score on her and so it worked out."
Next up for Smythe-Davis will be two weeks training in Japan.
"I'm usually too tired after the training sessions in Japan to go out and socialize. After Japan I may be ready for the grand Prix in Antalya," said Smythe-Davis.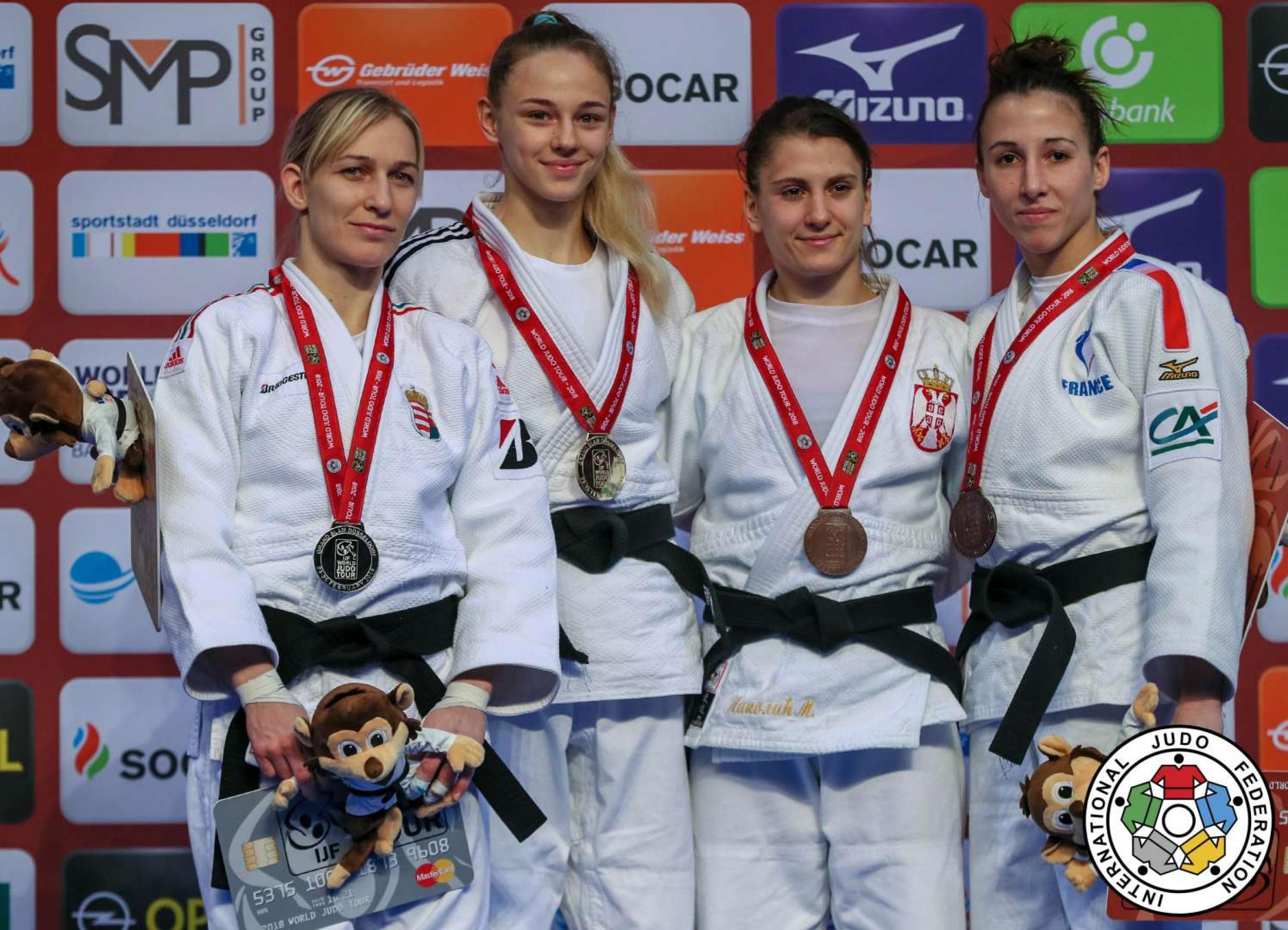 Podium -48 kg 1. BILODID, Daria (UKR) 2. CSERNOVICZKI, Eva (HUN) 3. NIKOLIC, Milica (SRB) 3. CLEMENT, Melanie (FRA)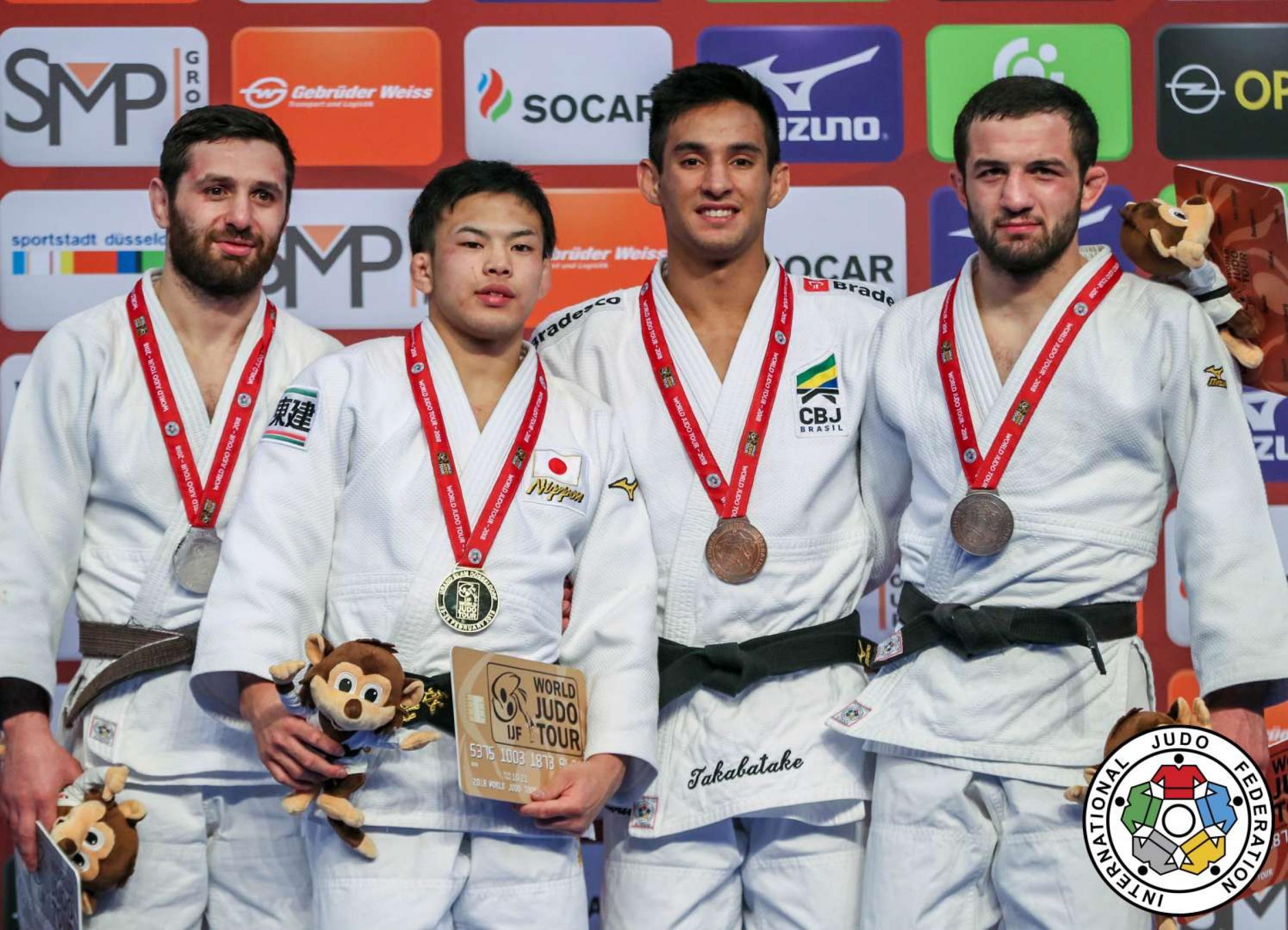 Podium -60 kg 1. NAGAYAMA, Ryuju (JPN) 2. MSHVIDOBADZE, Robert (RUS) 3. TAKABATAKE, Eric (BRA) 3. CHKHVIMIANI, Lukhumi (GEO)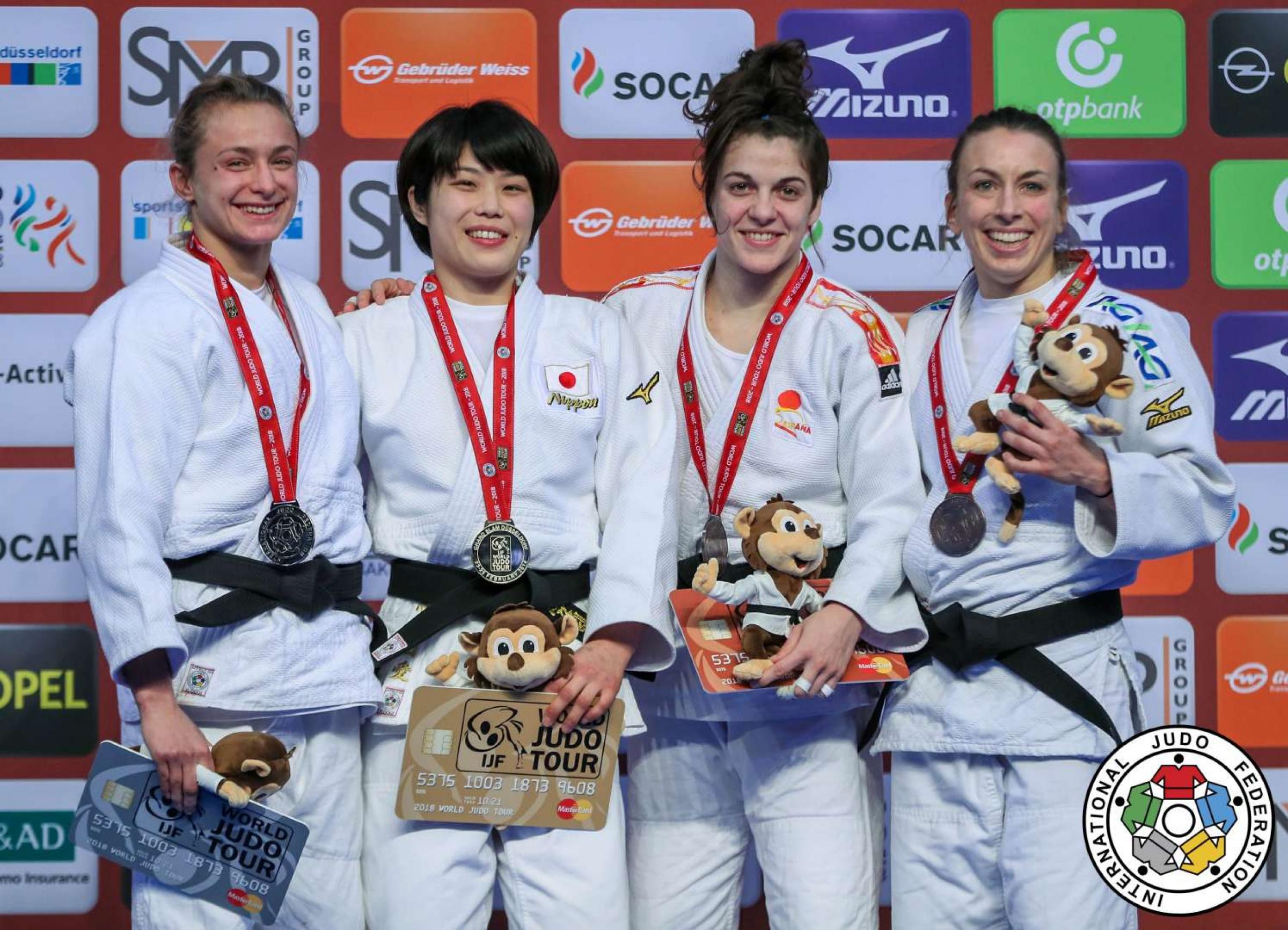 Podium -52 kg 1. SHISHIME, Ai (JPN) 2. PIENKOWSKA, Karolina (POL) 3. LOPEZ SHERIFF, Estrella (ESP) 3. VAN SNICK, Charline (BEL)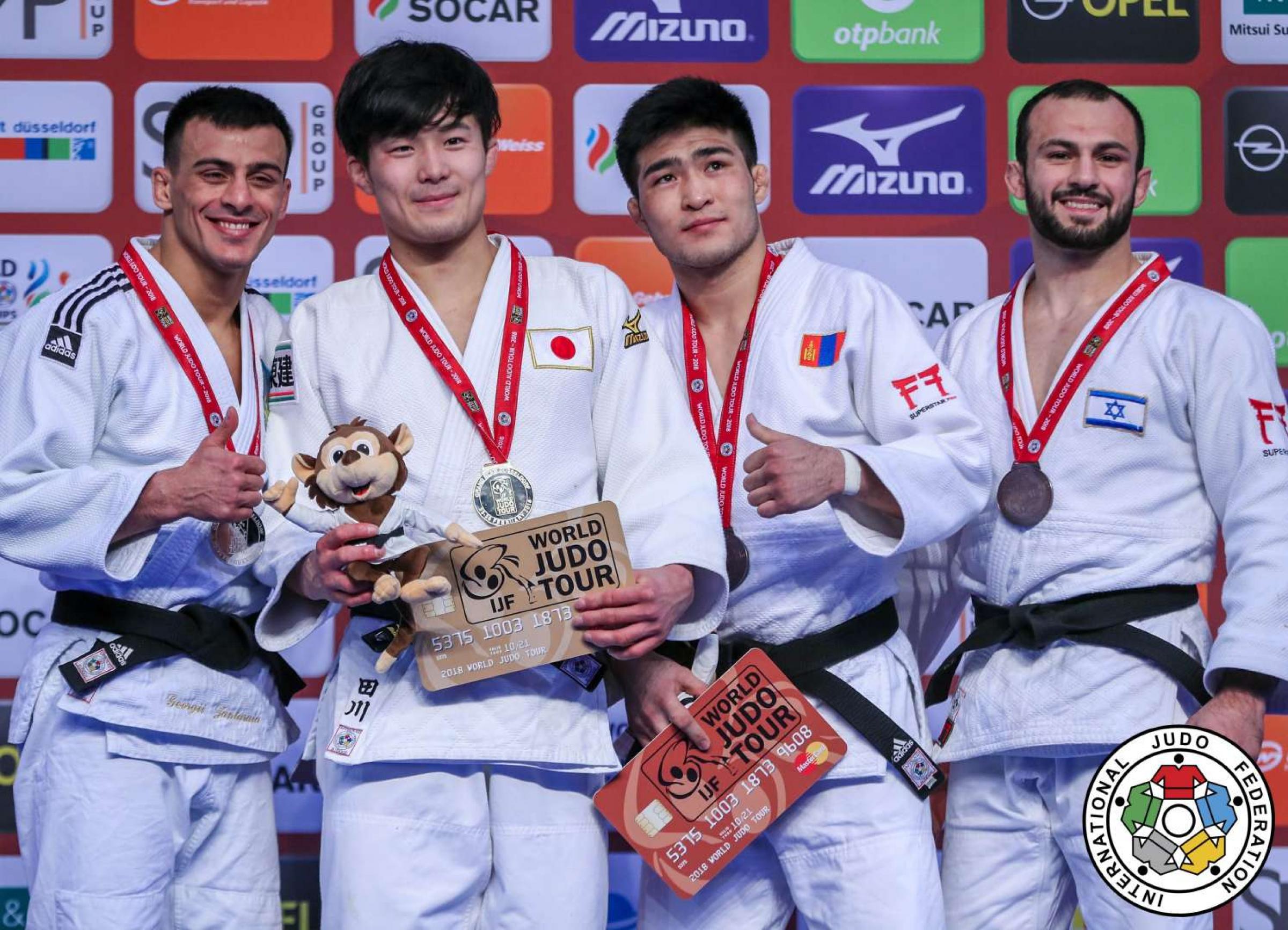 Podium -66 kg 1. TAGAWA, Kenzo (JPN) 2. ZANTARAIA, Georgii (UKR) 3. BATTOGTOKH, Erkhembayar (MGL) 3. SHMAILOV, Baruch (ISR)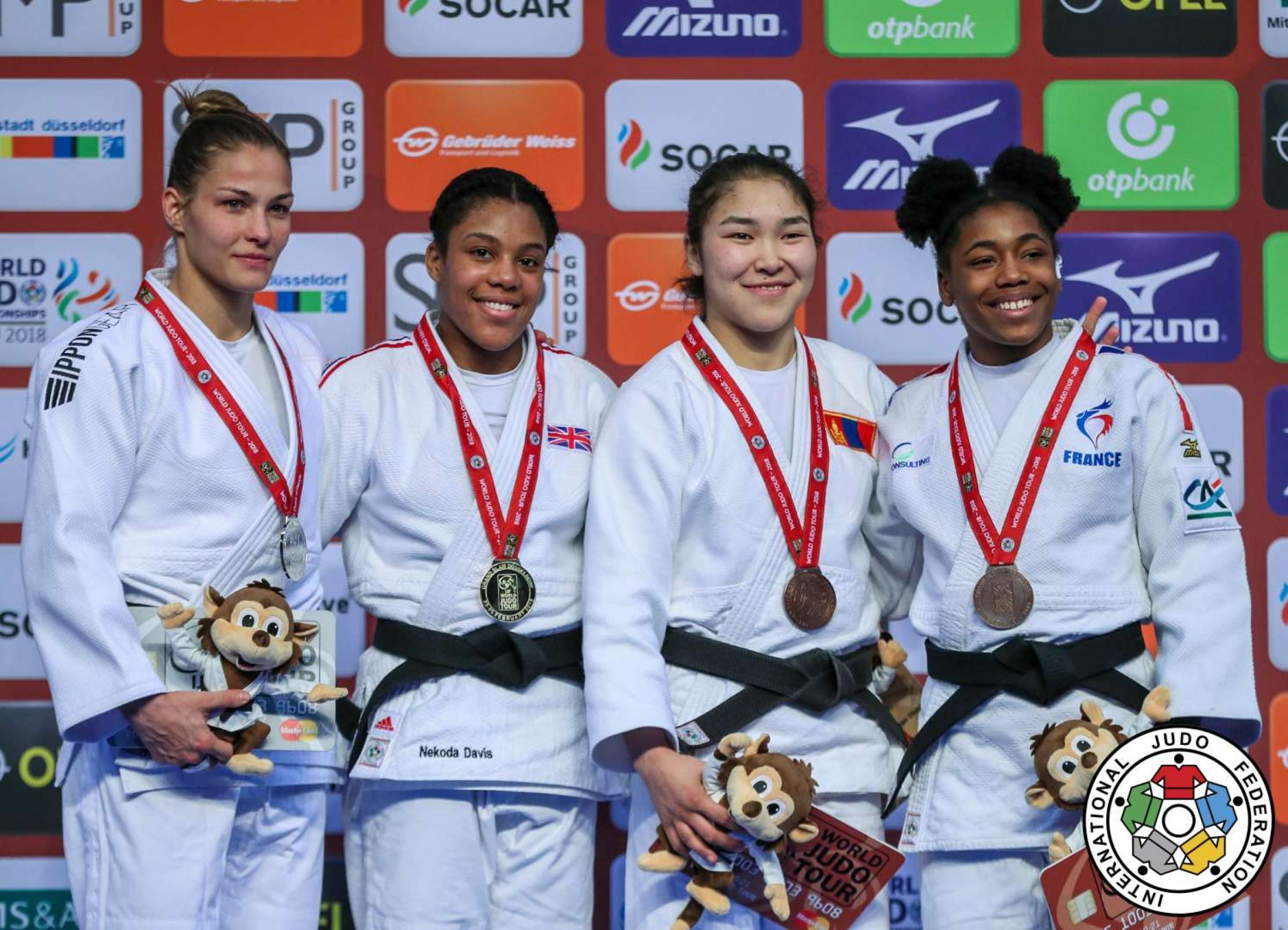 Podium -57 kg 1. SMYTHE-DAVIS, Nekoda (GBR) 2. KARAKAS, Hedvig (HUN) 3. LKHAGVATOGOO, Enkhriilen (MGL) 3. CYSIQUE, Sarah Leonie (FRA)
Judoka
---