There is room on every podium for four judoka. The difficulty is that all four want to stand on the same spot. That desire was apparent here on the opening day of the Marrakech Grand Prix. The reality however, was that only current world silver medallist Amandine BUCHARD-NORDMEYER (FRA) ever looked like taking the gold medal in the -52kg category. From her opening contest, Buchard-Nordmeyer set out her devastating and purposeful approach, one that she stuck to resolutely throughout the day. Only Alexandra-Larisa FLORIAN (AZE), who is now competing for Azerbaijan, was able to take Buchard-Nordmeyer the distance. Thereafter, the French ace was unstoppable as she delivered a stunning display of superbly executed techniques.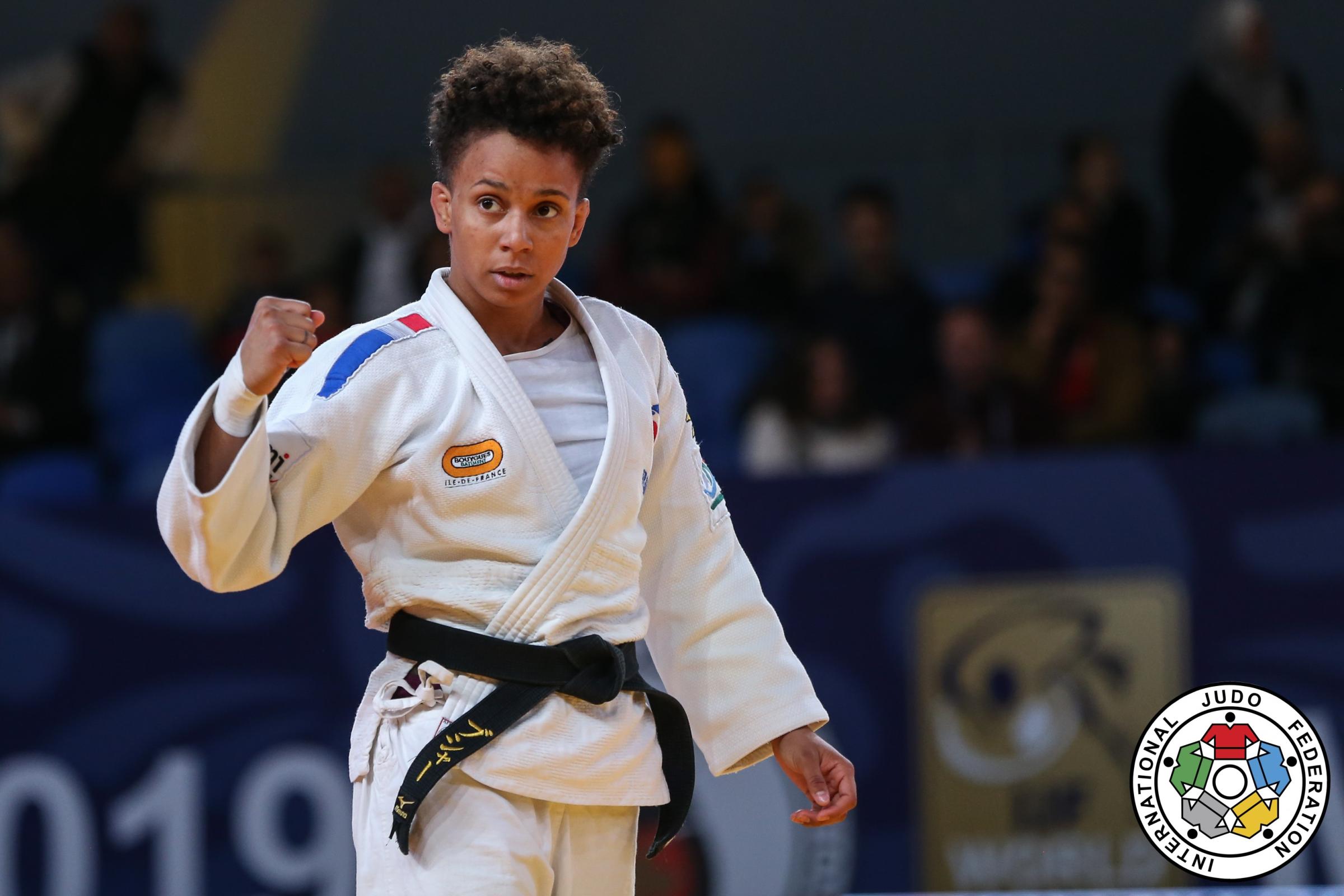 When asked about her preparation for this Grand Prix Buchard-Nordmeyer said,
"After the Masters in Guangzhou my partner and I went to the Philippines for a holiday. We both contracted food poisoning and fell seriously ill. The stay in hospital was lengthy and not the best conditions. I was hooked up to an intravenous drip, I lost a great deal of weight, it really was an awful experience. On return home it took time to recover and I was unable to compete in either Paris or Dusseldorf. So, this is my come back competition you could say. The next tournament for me will be probably the Grand Slam in Baku."
With podium finishes at Grand Prix, Grand Slam, European, Masters and world championships, only the Olympic podium remains. As always, and as will be the case in Tokyo 2020, there will be room for four judoka. It will be surprising if Buchard-Nordmeyer is not one of them.
Podium
Podium -48 kg 1. FIGUEROA, Julia (ESP) 2. UNGUREANU, Monica (ROU) 3. CLEMENT, Melanie (FRA) 3. MENZ, Katharina (GER)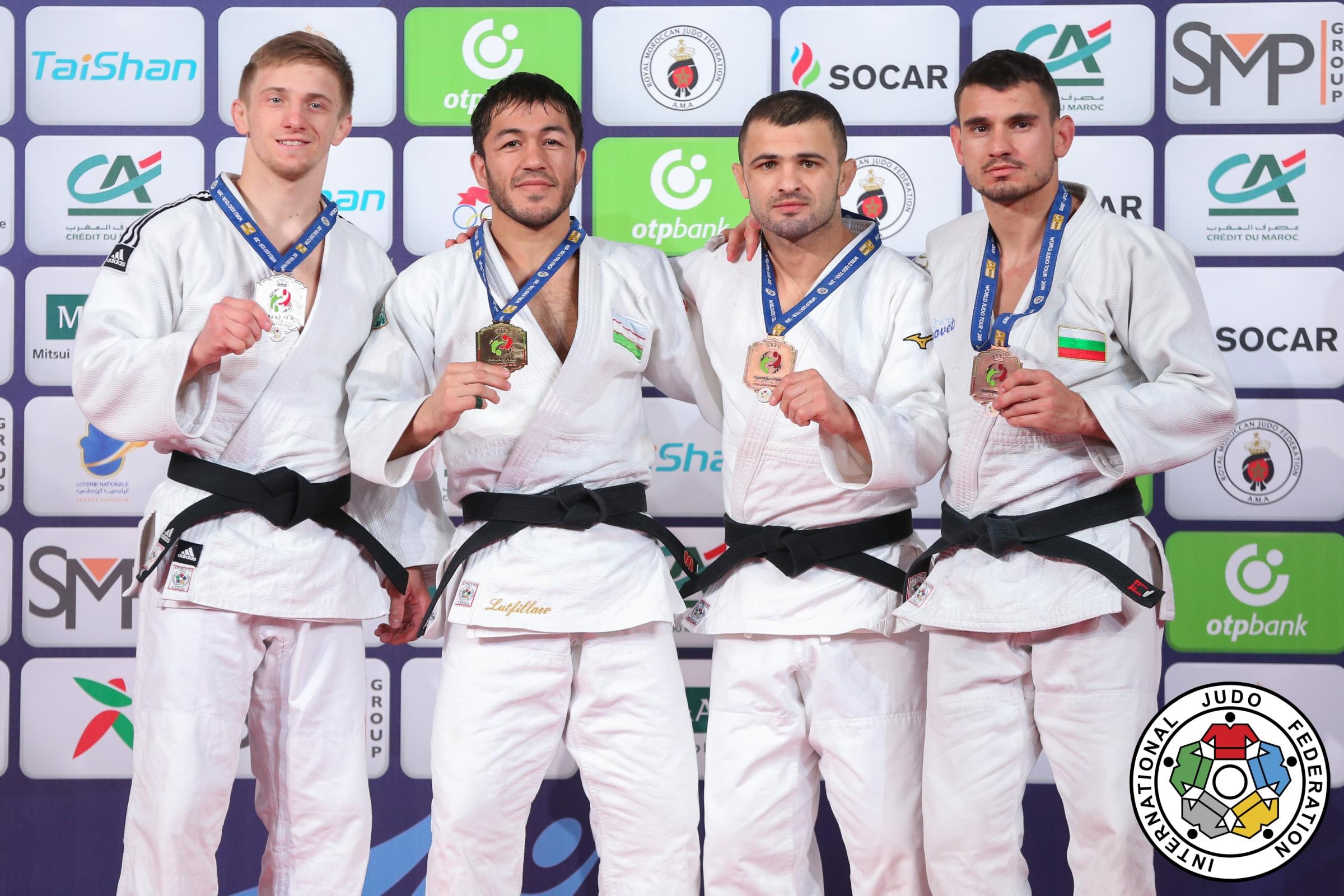 Podium -60 kg 1. LUTFILLAEV, Sharafuddin (UZB) 2. LESIUK, Artem (UKR) 3. GERCHEV, Yanislav (BUL) 3. PAPINASHVILI, Amiran (GEO)
Podium: -52 kg 1. BUCHARD NORDMEYER, Amandine (FRA) 2. PEREZ BOX, Ana (ESP) 3. LOPEZ SHERIFF, Estrella (ESP) 3. PRIMO, Gefen (ISR)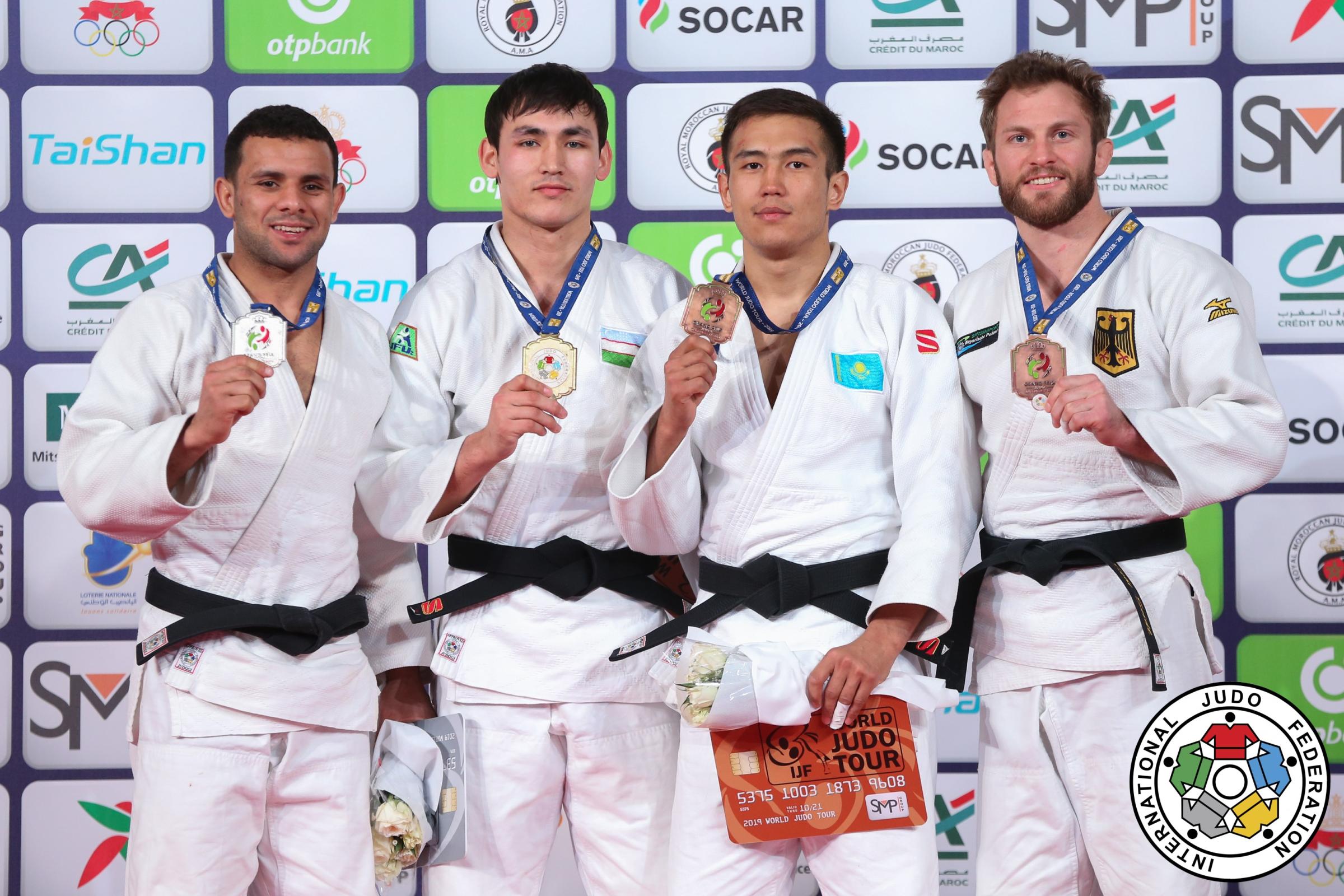 Podium: -66 kg 1. NURILLAEV, Sardor (UZB) 2. ABDELMAWGOUD, Mohamed (EGY) 3. SEIDL, Sebastian (GER) 3. SERIKZHANOV, Yerlan (KAZ)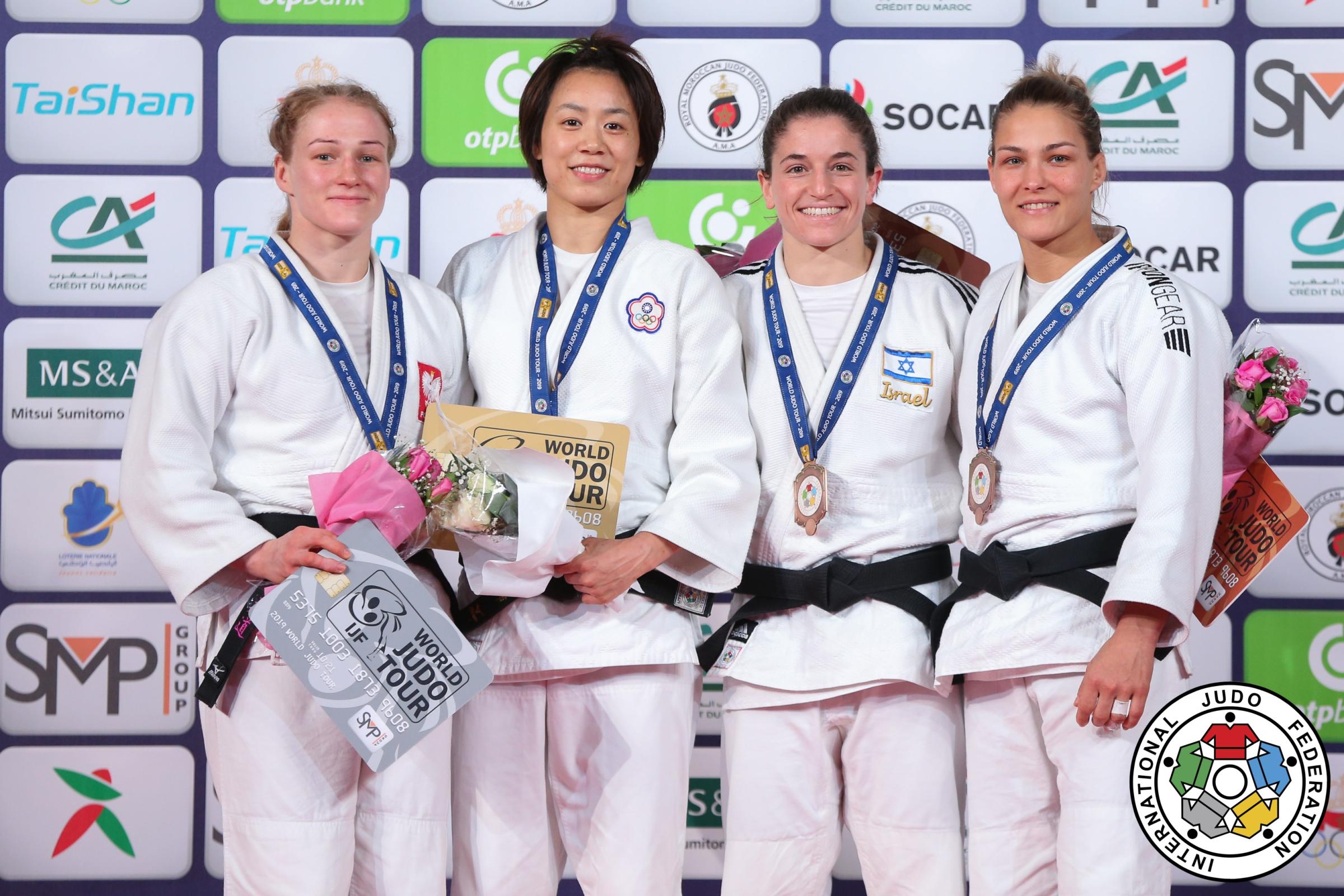 Podium: -57 kg 1. LIEN, Chen-Ling (TPE) 2. BOROWSKA, Anna (POL) 3. KARAKAS, Hedvig (HUN) 3. NELSON LEVY, Timna (ISR)
Judoka
---