The third and final day of the IJF Masters in Doha saw Teddy RINER (FRA) deliver a convincing performance to take the gold medal in the +100kg category. Under close scrutiny by the media and public alike, after his defeat in Paris at the hands of KAGEURA Kokoro (JPN), Riner showed enough here to signal that he is still capable of beating the best in the world because, on this form, he is still the best in the world. There will be those who doubt this and they will always find something upon which to hang their criticisms. But Riner's posture, presence, movement and reactions were all far improved on his last two or three outings; good news for him, not so good for the opposition.
Riner remained unseeded coming into this event but it mattered little to him. It mattered a great deal however to Roy MEYER (NED) as he was the unfortunate seed (4) who had the pleasure, honor, bad luck (call it what you will) of facing the living-legend. At the very least one can give credit to Meyer for effort of which the Dutchman gave plenty. Nevertheless, as has so often been the case with Riner, there was an air of inevitability about the outcome and Meyer succumbed (not for the first time) to the superior Riner.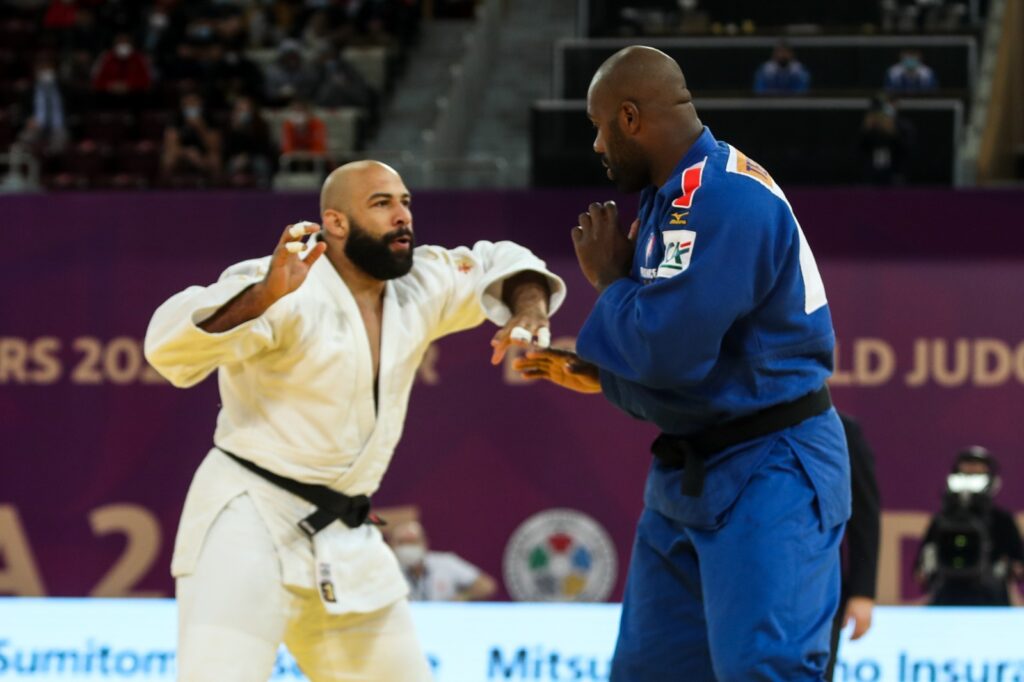 Round two saw number one seed HARASAWA Hisayoshi (JPN) enter the fray. His opponent was Yakiv KHAMMO (UKR) who if truth be told has yet to live up to expectations. But the Ukrainian appeared better focused and purposeful today and after a minute, threw the Rio Olympic silver medallist with ko soto gake. Harasawa landed awkwardly on the point of his right shoulder and was in some degree of discomfort as Khammo immediately applied yoko shio gatame, a position from which Harasawa submitted. It was an unfortunate way for Harasawa to exit the competition but it put Khammo into the quarter-final. Riner too eyed a quarter-final spot but had first to get past Gela ZAALISHVILI (GEO) which he did after a little over two minutes by applying okuri eri jime.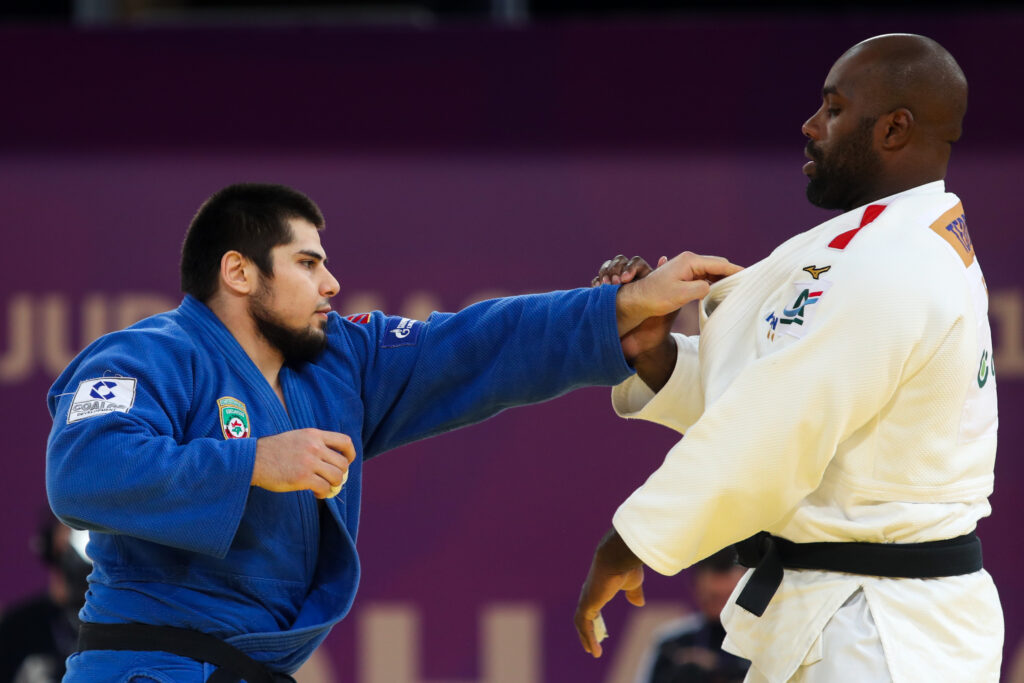 Riner's quarter-final opponent was the current European Champion Tamerlan BASHAEV (RUS). To put things in some perspective, Riner won his first senior European gold medal when Bashaev was 11 years old. The gulf between the pair was noticeable, quite apart from height and weight. Riner ended up manhandling the Russian scoring twice to take his place in the semi-final. Riner's opponent was Khammo who having defeated Harasawa then put out number 8 seed David MOURA (BRA). But although managing to go the distance, Khammo was unable to keep Riner from scoring and a makikomi for Riner that scored waza ari a little over a minute into the contest was enough to put Riner into the final.
The final was a slightly subdued affair with Inal TASOEV (RUS) unable to make any headway against Riner. But rather than a poor effort from Tasoev it was down mostly to the ease with which Riner was able to grip, move and control the gripping exchanges. Tasoev learned something from their previous meeting, but not quite enough to offer up a real challenge to Riner's vast experience and tactical awareness. As if he did not have titles and records enough Riner now becomes one of only three athletes to have won four IJF Masters titles.
Judoka
Author: Sheldon Franco Rooks
---