Hindsight is a wonderful thing. One can look back and see how things began, how events unfolded and how things came to be the way they are. Foresight on the other hand involves guess work and speculation, informed or otherwise. No amount of foresight could have prepared Shirine BOUKLI (FRA) for the monumental shift that 2020 would bring to her life.
The year [2020] had started very well for me. I won my first IJF World Tour medal when I came second at the Tel Aviv Grand Prix in January and then I won the gold medal at the Düsseldorf Grand Slam a month later. Up until that time Covid-19 had not yet begun to take hold in France. But very soon after we had quarantine and we found ourselves in the same position as the rest of the world. It was the beginning of a very difficult period because we did not know what our goals were and when we would compete again. But I managed to keep training and like everyone else had to accept the new situation. Now that we can compete again, and having won the European title, I can look at 2020 as year that at least for my judo career has a good ending.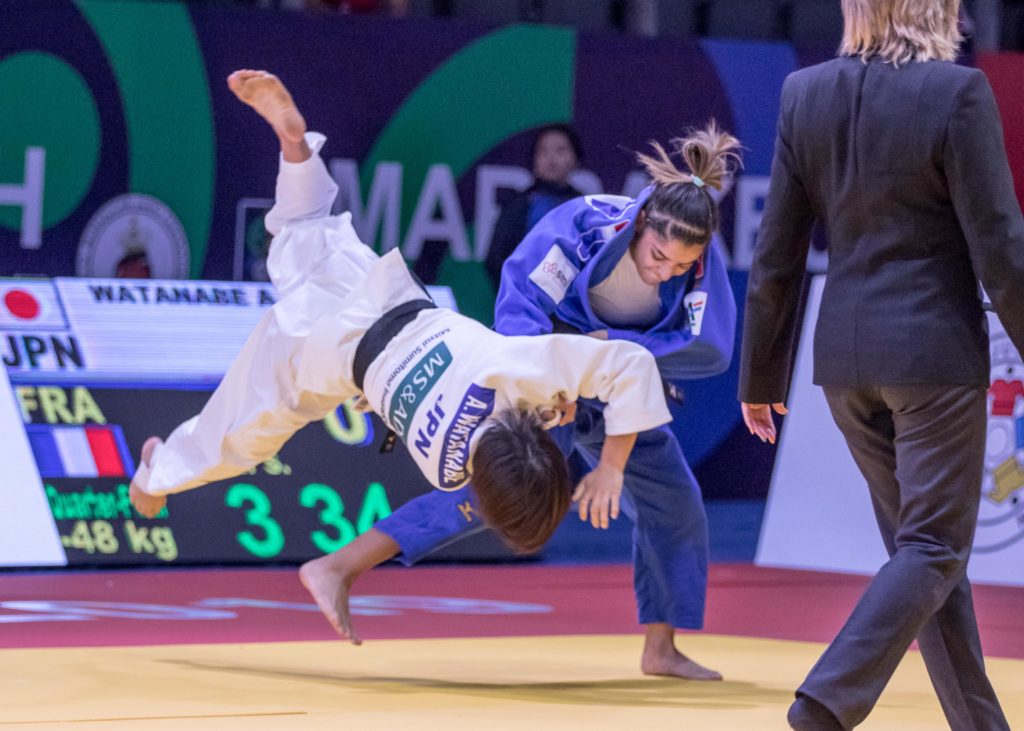 The transition from junior to senior can be painful for many. Only for the very exceptional does a senior European championship debut result in a gold medal winning performance. Boukli, however, arrived in Prague as something of a surprise package. Her strongest motivation to perform in Prague was the fact that she had not initially been selected.
It did not take long before Boukli was in the thick of the battle. Drawn in the same quarter as the number one seed Distria KRASNIQI (KOS) the pair came head-to-head in the first of the quarter finals.
I had fought against her [Krasniqi] in Budapest a month earlier. So, I knew her and I knew what I had to do. She is very strong competitor and I knew that in order for me to be successful I had to have maximum commitment and do my judo. In my head it was clear that I could beat her and I was determined that I was going to do it. I had worked a bit on her technique but for me the real fight played out in the head.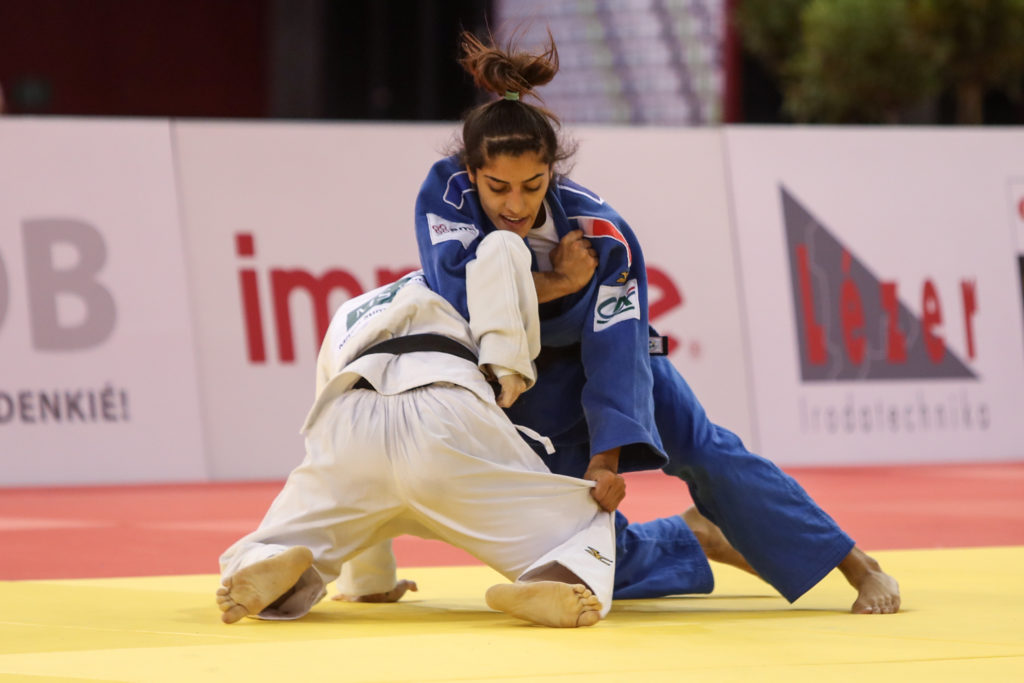 Having worked things out in her head Boukli showed tremendous strength to overcome the favourite when so many had given the Frenchwoman little chance.
I am not surprised that she was considered the favourite. In fact I wasn't that confident myself! But the truth of the matter is that only after my quarter final against Distria was I really able to focus with one thing on my mind, and that was to win. It was for me impossible to lose after that. I felt that I had already won and I feel that I'll do it again.
Boukli's confidence should not be mistaken for arrogance. She calculates carefully her strengths against her opponents, prepares a plan for each situation and then sets about executing her chosen strategy.
I didn't really change my tactics for the Budapest Grand Slam and it was a little like a recovery competition. It was also a very difficult first competition after several months away from the competition arena. It's difficult to immediately find your rhythm. I didn't know how to express myself as I can really. For the most part, after each competition, I work on the basics with my coaches both in my club and with the federation to get everything back in place and such things.
European Championships 2020
Dusseldorf Grand Slam final 2020 (c) Marina Mayorova
Having won the European title Boukli is now a genuine threat and a real contender.
I think that when you are a competitor at the highest level you really have to look forward to every challenge. Of course, it is great to have a title but Daria [BILODID] the girl to beat in Europe was missing. That was a shame. I may have lost 3 times to her. Ok. But I'm waiting for the next fight and I'm going to prepare this fight with great anticipation. The circuit doesn't have only her on it.
There is a huge scar on the face of 2020. But, for some, like Boukli, there is the inescapable fact that an opportunity has arisen that was unlikely, remote, possibly even non-existent a year ago.
I can see now that for 2021, I have real hopes of keeping this new dynamic and bringing back even more medals like the Masters, a world title, a second European championship title and perhaps the most beautiful title of all that of Olympic champion. I'll give everything I have to make that happen.
Judoka
Author: Sheldon Franco Rooks
---