Four of the five number one seeds defended their ranking positions today by becoming cadet European champions, only Alyssia POULANGE (FRA) defied the odds to take gold in the -52kg weight category.
Rodrigo JANEIRO was first up from the Portuguese finalists in the -66kg and although he took his opponent, number one seed, Abil YUSUBOV (AZE), the full four minutes, a harai attempt from Yusubov scored waza ari and despite numerous attempts, Janeiro simply couldn't even the score. This gold medal win puts the total for Azerbaijan at five now after a four medal haul on day one.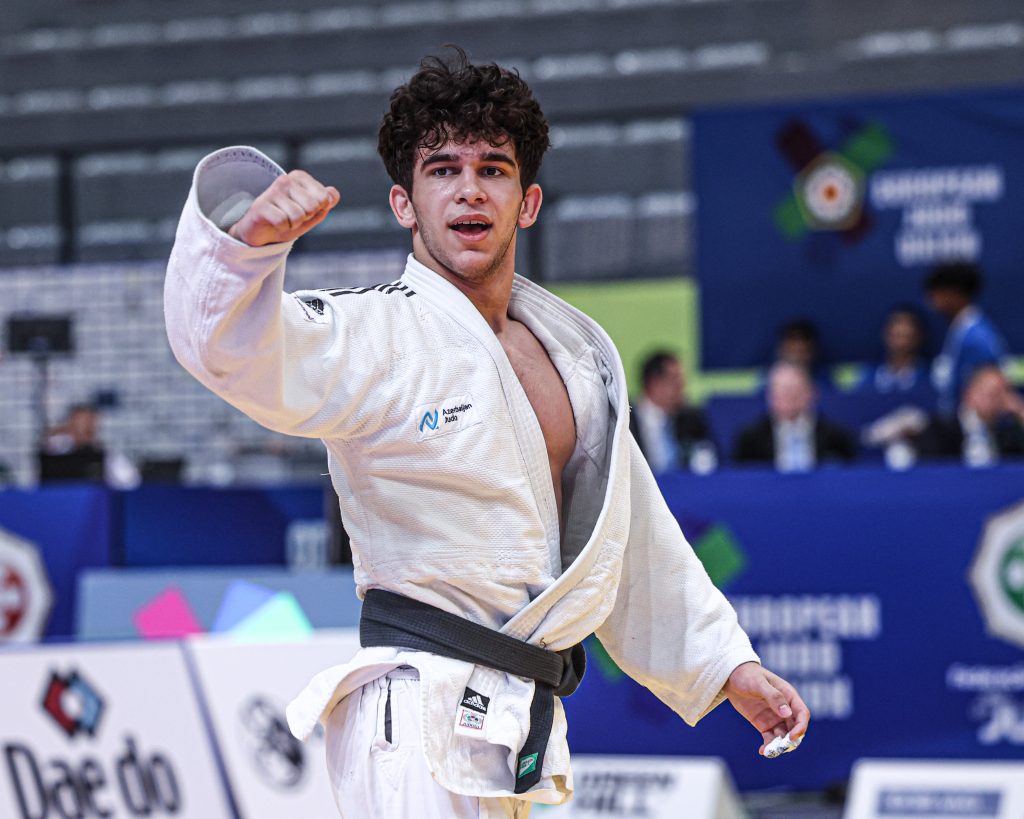 In the -57kg final, Maria SILVEIRA (POR) then had the hopes and expectations of the Portuguese crowd on her shoulders, yet seemed unfazed, simply cool and collected as she took on Odalis SANTIAGO-SANTANA of Germany. Again it was only a waza ari score that separated the finalists but this time in favour of Portugal, as Silveira scored with sode tsurikomi goshi.
Though the spotlight was on the Portuguese athletes today, there was still a terrific atmosphere and plenty of athletes supporting their team mates. In the -52kg final, Ciska ADEMA (NED) was faced with Poulange. The pair were very evenly matched but the French athlete seemed to have an edge in ne waza and was looking to take her opponent to the ground. After a few attempts she managed to secure the osae komi for her win.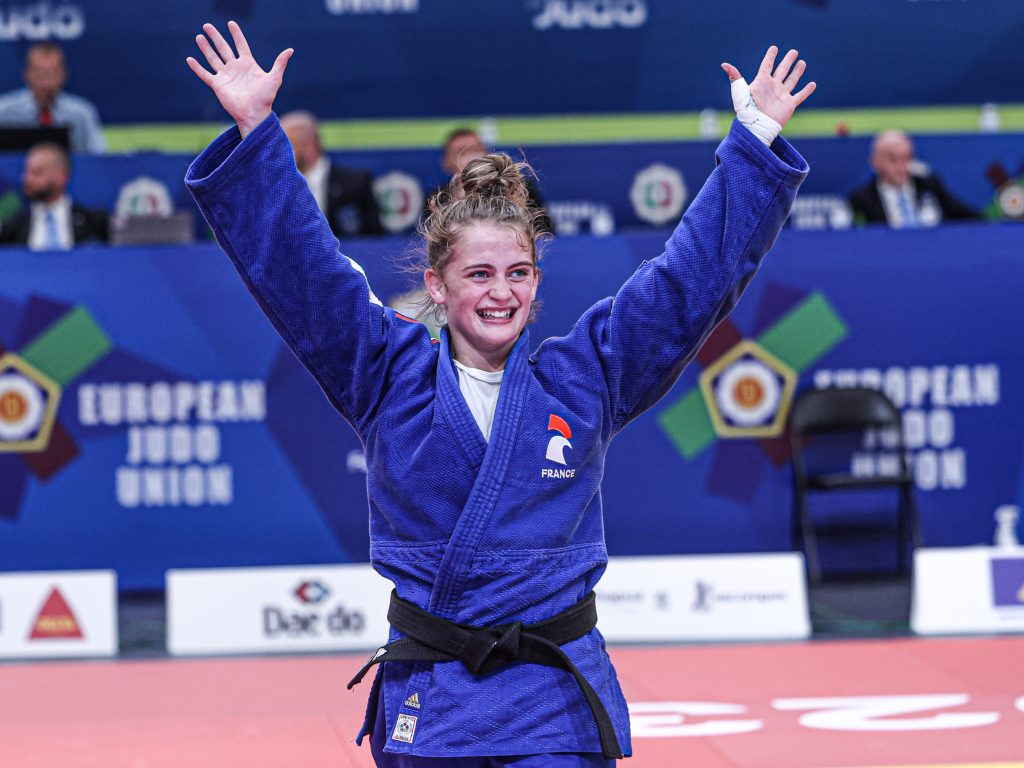 In the -73kg category, number one seed Lucio TAVOLETTA (ITA) had a close call in his semi final, but his range of techniques served him well. It seemed to continue in his final against Stanislav SAHIR (UKR). A change in direction, turning in for koshi guruma to close the space and then a tight sumi gaeshi gave him waza ari, and with his opponent was unnerved. Instead of being able to get the score back, Sahir picked up two shidos and Tavoletta continued his mission to throw again but in the end, it wasn't necessary.
I really can't describe the sensation or how I feel right now, I'm just so happy. My fights were tough, I lost to the Georgian (Tsotne BAKHTADZE) in Zagreb so to beat him in the semi final today was really important to me. I heard all of my team during the final, and then I took the gold. This was just the best feeling. I felt good coming in today but I knew it would be a difficult day, and now on to the world championships!
Finally, Sinem ORUC of Türkiye was the only athlete coming to defend her European title from Poreč last year. Since her success in Croatia, she went on to become cadet world champion and has taken numerous gold medals in cadet cups, today it was evident how much she had grown, in her abilities and attitude, this was not the nervous cadet from last year, but a judoka sure of herself. After only 45 seconds she had defended her title with a colossal ura nage against Jana CVJETKO (CRO).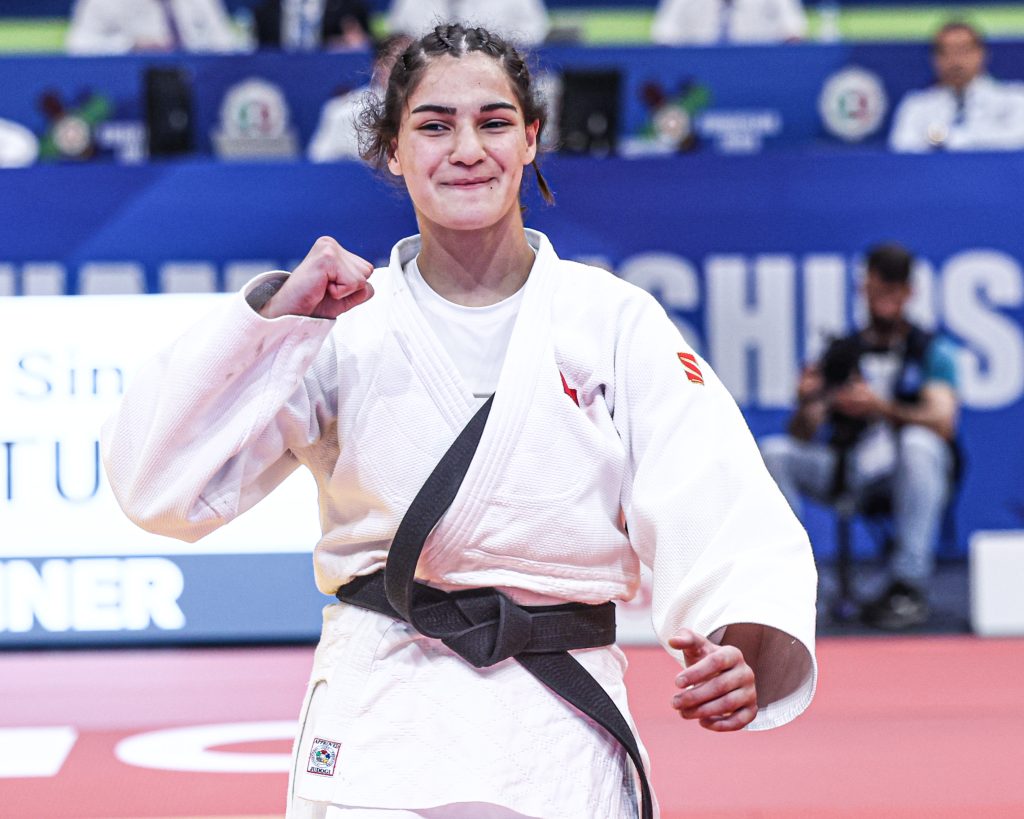 Judoka
Author: Thea Cowen
---