At world championship level the +78kg category, or super-heavyweights, is pretty much a closed shop, something like a private members club. Very few have had the privilege of being able to join. The task of gaining entry to this elite group is one that now faces 2019 European Games gold medal winner Maryna SLUTSKAYA (BLR). It is not the first time that the 29-year old Belarussian has sought to take her place at the top of the pile. Four previous attempts have unfortunately ended without a result. Perhaps this time around things may be different. Japan, China and Cuba have shared the top spot, except for one occasion when in 1999 in Birmingham Beata MAKSYMOW (POL) defeated YUAN Hua (CHN) to take the gold medal. Whilst there will be no Chinese super-heavyweight in Budapest, the other "big guns" will be in attendance namely double world champion and 2012 Olympic champion Idalys ORTIZ (CUB) who is seeded number one, and 2018 world champion ASAHINA Sarah (JPN) seeded number five. Larisa CERIC (BIH) is the only other European to make it in to the top eight seeds. Just getting on to the podium is difficult enough, taking the top stop would be historic.
STARDOM BECKONS FOR NEW CHAMPION 
Budapest 2021 will see a new super-heavyweight champion crowned, whatever happens on the final day of individual competition in the +100kg category. As the contenders gather and the various possible match-ups, form and previous heads-to-head are studied someone will be making room on their shelf, mantlepiece or trophy cupboard for a new piece of silverware. Could it be the diminutive Tamerlan BASHAEV (RUS) who is seeded number one?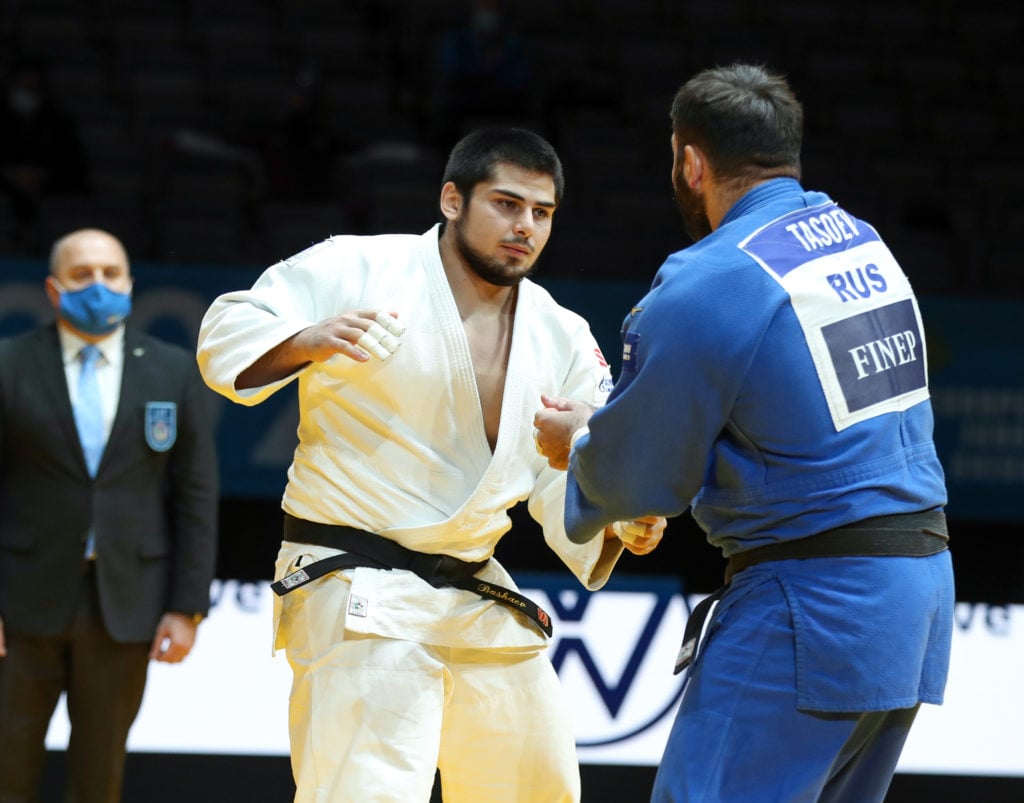 It would be quite an achievement for the 25-year old Russian especially considering that this is his first senior world championship outing (he did however, win the junior world championships back in 2015). He is 1-1 against number two seed Rafael SILVA (BRA) who is competing in his eight world championships, and 1-1 against number three seed KAGEURA Kokoro (JPN) who, even should he triumph here, is more likely to be remembered as the man who defeated the greatest super-heavyweight of them all, Teddy RINER (FRA). Gela ZAALISHVILI (GEO) exudes confidence and self-belief. At 21-years old Zaalashvili, like Bashaev, has enjoyed success at junior world championship level. One of these three should begin making room for the gold medal. Roy MEYER (NED) seeded five, Yakiv KHAMMO (UKR) seeded seven and Or SASSON (ISR)  seeded eight, make up the remaining top seeds for Europe.
Author: Thea Cowen
---