The Improve Your Club project continues this weekend in Latvia's capital city of Riga on the 5th and 6th of May. The European Judo Union expert on this seminar will be the 2000 Olympic Champion and current Referee Supervisor, Giuseppe MADDALON|.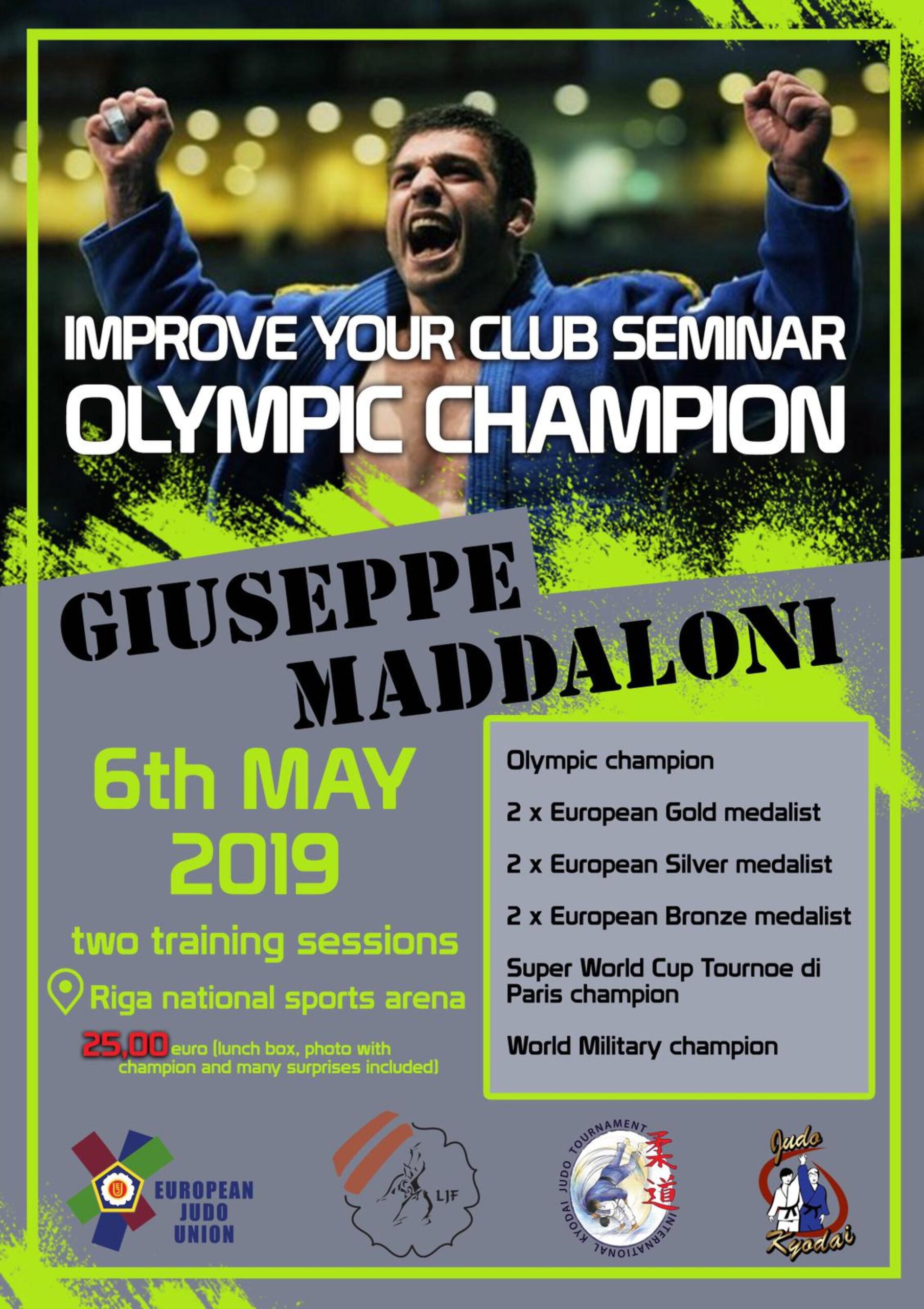 The EJU initiated this project in 2013 and holds the firm belief that the education and development of club coaches carries the same importance as national coaches, responsible for the elite competitors.
These seminars focus on the education of young children, providing them with the fundamentals and quality basic training to allow them to progress in their careers and reach their full potential.
Follow our link to find out more about this special project. Improve Your Club
---