In the capital city of Zagreb, Croatia, lies a very special disability judo club running the Fuji project. Club and Project President, Marina Drašković was elated when she received a phone call that would lead to a celebrated Olympic Champion paying them a visit.

Ishii Satoshii earned his Olympic Champion status in Beijing, 2008, at the impressively young age of 20 years old. Ishii's future looked hopeful as a Junior World Champion and accruing the All-Japan Champion title, twice. Having retired from the judo scene and gaining citizienship in Croatia, he is turning his hand to giving back to the judo community.

When an Olympic Champion calls you for a cup of coffee, you don't hesitate a single moment. That's how our story with Ishii started. Simple, sympathetic, emphatic and humble, these are our first impressions of this Olympic Champion who unselfishly came to our club.

His question was, 'how can I help you and what else can I do for you?' This is not something that you often hear in any sphere of life, and especially from someone of his calibre.

Sunday is the only free day of his week and on 28 April he devoted himself to Fuji judoka with cerebral palsy. For more than two hours, Ishii explained techniques to Fuji judoka, and for the 30 minutes he did randori both with kids from Fuji and non-disabled Pinky judoka who usually help carrying out the training in Fuji.
In June 2019, Croatia will host the annual Judo Festival in Porec, with the new addition of seminars to assist coaches in the understanding of teaching judoka with specialised needs. Drašković has worked tirelessly to engage with judoka of all needs, and has now received further recognition from the Croatian media following the attendance of the philanthropic Ishii. Drašković continues,
For our judoka Ishii is a living legend who gave them his most precious things, his knowledge and his time.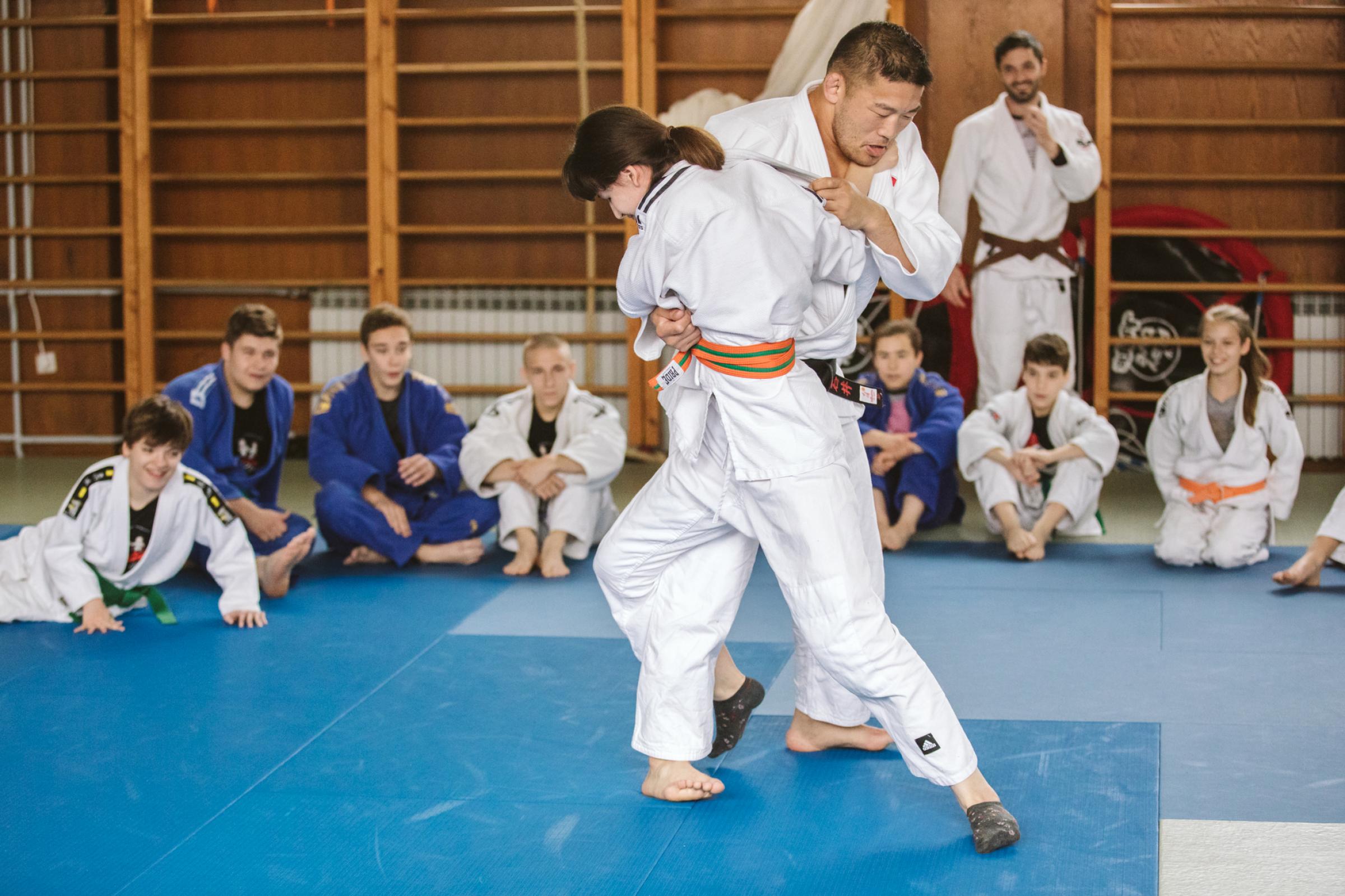 Ishii has left the club with strong and powerful memories that will undoubtedly be carried by these judoka for a lifetime.

By Thea Cowen
Photograher: Matija Ljubek
---