As we prepare for the senior European Judo Championships 2022 in Sofia, Bulgaria, the national team is in preparation and with them is 2004 Olympic bronze medallist, Georgi GEORGIEV. The lightweight judoka retired in 2010 with three European championship medals and is now managing the team to reap success between the 29th of April and 1st of May.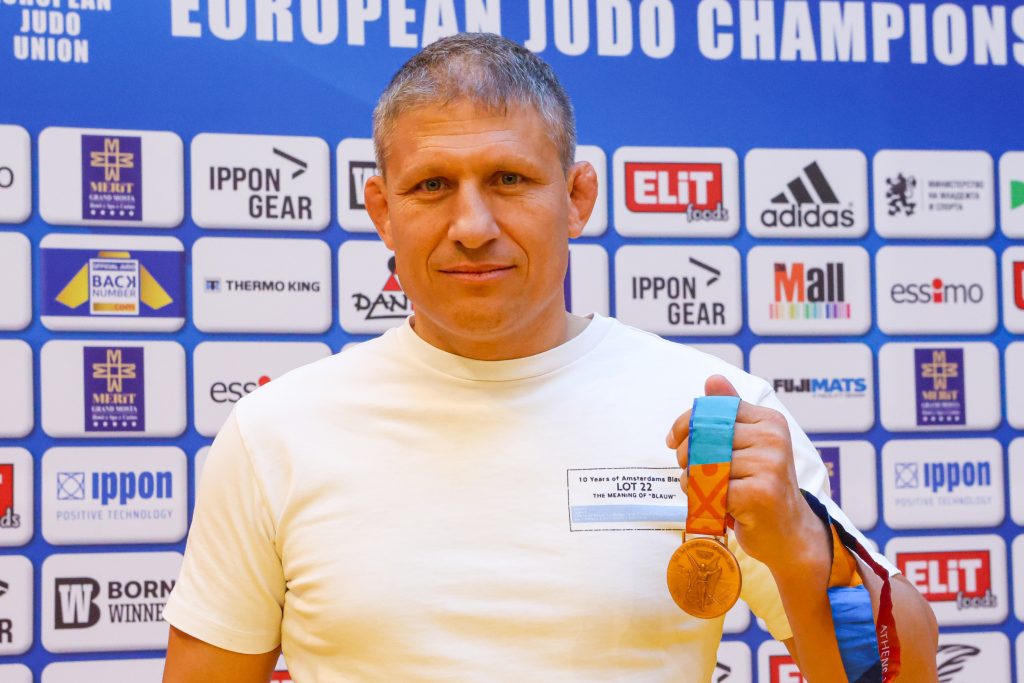 Following the promotional event in Sofia we spoke with Georgiev to find out how important it is for his country to be hosting the European Judo Championships 2022 and how his new role is playing out.
It is a very important event for Bulgarian Judo and to be host of such a big event is going to help the organisation of judo in Bulgaria. It's a very good example for the young people, the next generation, to have such competitions and good examples to follow in the future to succeed.
As for the athletes and for them to have their families, friends and clubs present,
The way I feel is that it is a great feeling of pleasure to be with your family and friends and to be able to present the sport that you love and that you live for. It's very joyful.
And what about for him now that he is not on the tatami?
The pressure that you feel, when you see them competing after teaching them on the tatami, the techniques, the tactics for competition, the pressure of watching them is even bigger than if you were on the tatami fighting yourself. On the outside, you can see it clearly and you know what they should do but physically you are helpless.
The OIympic bronze medallist had a very short break between his competitive career and becoming a coach and now he is managing the national team, it has been quite the journey.
I retired in 2010 and had only a little break for 6-8 months. For me it was easy to go from athlete to coach because in my city I coached in my club so it was easy for me to go between the two disciplines. Now I have been in this position for four months and so far so good, we have good plans in place.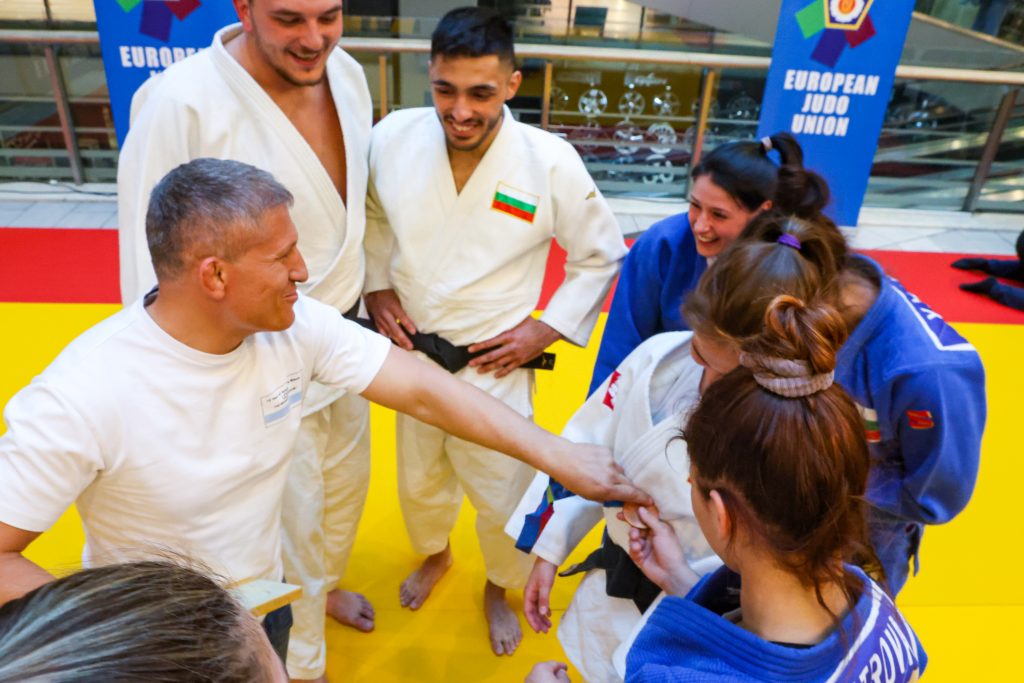 It is clear that Georgiev has good relationships with these athletes and that they have both admiration and respect for him.
When we began it was important that we started by building a trust with the athletes and coaches. We have concrete and long term training programmes for each of the judoka. Now we have the time and the willing, we will have more athletes on the national team at all levels starting from cadets.
The future looks bright for Bulgarian Judo and with some medal hopes on the horizon in Sofia, there could be more to celebrate in the near future.
Author: Thea Cowen
---