She is an athlete, she is an employee, she is a mother and she is someone's wife. Croatian judoka, mother of two little boys (Noe 6, David 1), MARIJANA MISKOVIC is one of the many unique individuals who juggles around all listed above. London 2012 Olympian, Miskovic admits that in all honesty, she wouldn't want it in any other way.
There are not many scholars regarding the topic of pregnancy and high performance, neither on such as handling motherhood whilst being an athlete. However, many athletes who fall pregnant are unsure on whether they will be able to bounce back to the top. It is not the doubt of their wills or their motivation but rather the anxiety of the unknown. Not the uncertainty of being an athlete but the combination of the two and the question mark on up to what extent the continuation is going to be possible.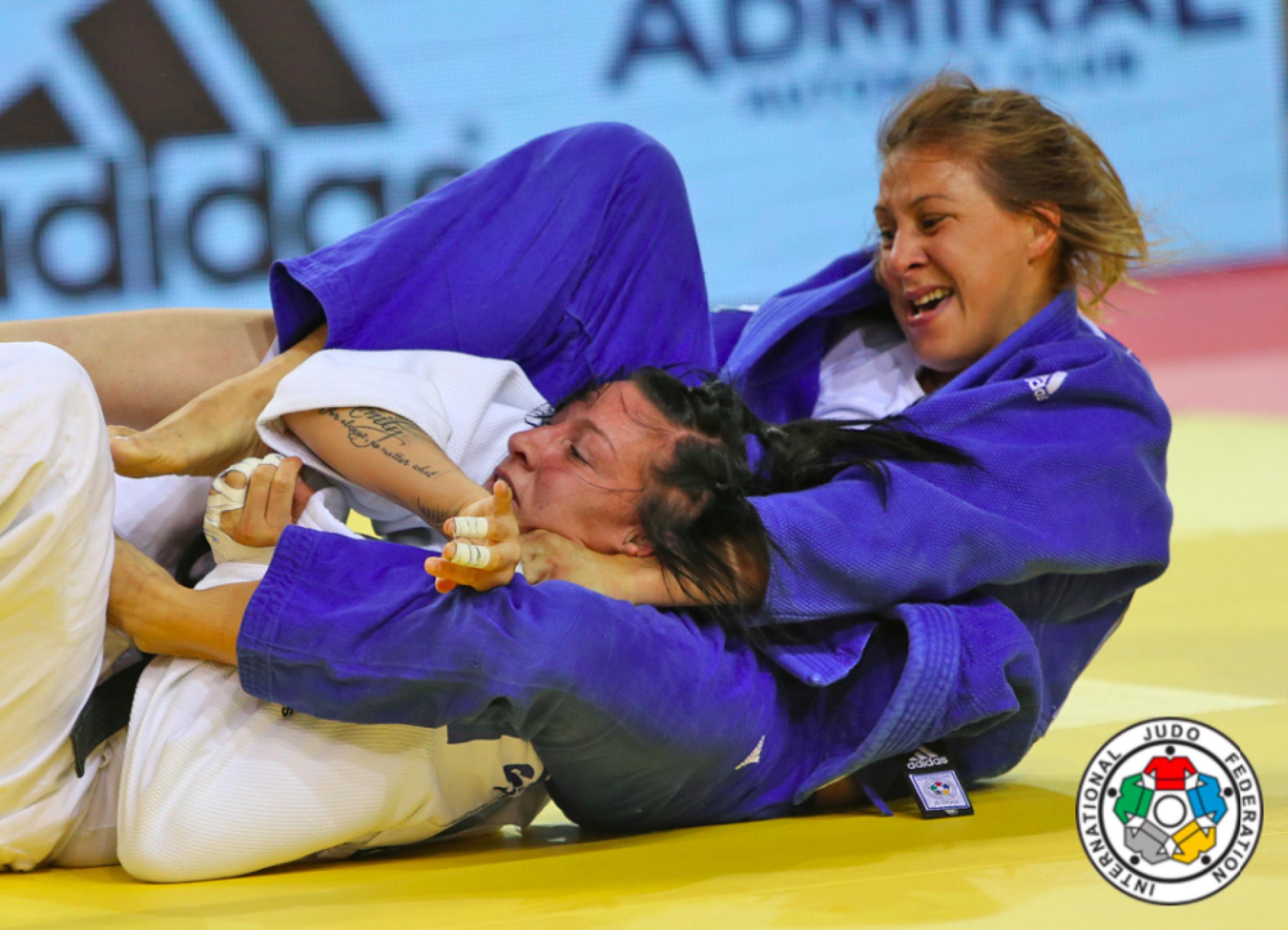 During the 19th century it wasn't a common situation for women to deal with, moreover some athletes considered it impossible. Grete Waitz, Norwegian running legend, said in her biography: "I do not feel competent enough to being a mother right now. My life, with all traveling, is not appropriate for a mother. And I don't feel any maternal instinct. Some people say that I will change opinion when I get a baby, but I will not experiment with my own feeling. If I decide to get pregnant it will be a carefully thought out decision. Live consists of compromises. I think it is impossible to work, pursue a sport career and be a mother at the same time. I only manage do to one of these thing. If it was enough training one session per day to be a top athlete I possible would be able to do at least two of these three things, but to be top of the world two training-sessions per day is necessary and then it is hard to do something else [Waitz & Averbuch, 1985, p. 178-179, translation: Emma Belforth: The elite endurance athlete as a mother (2013)]."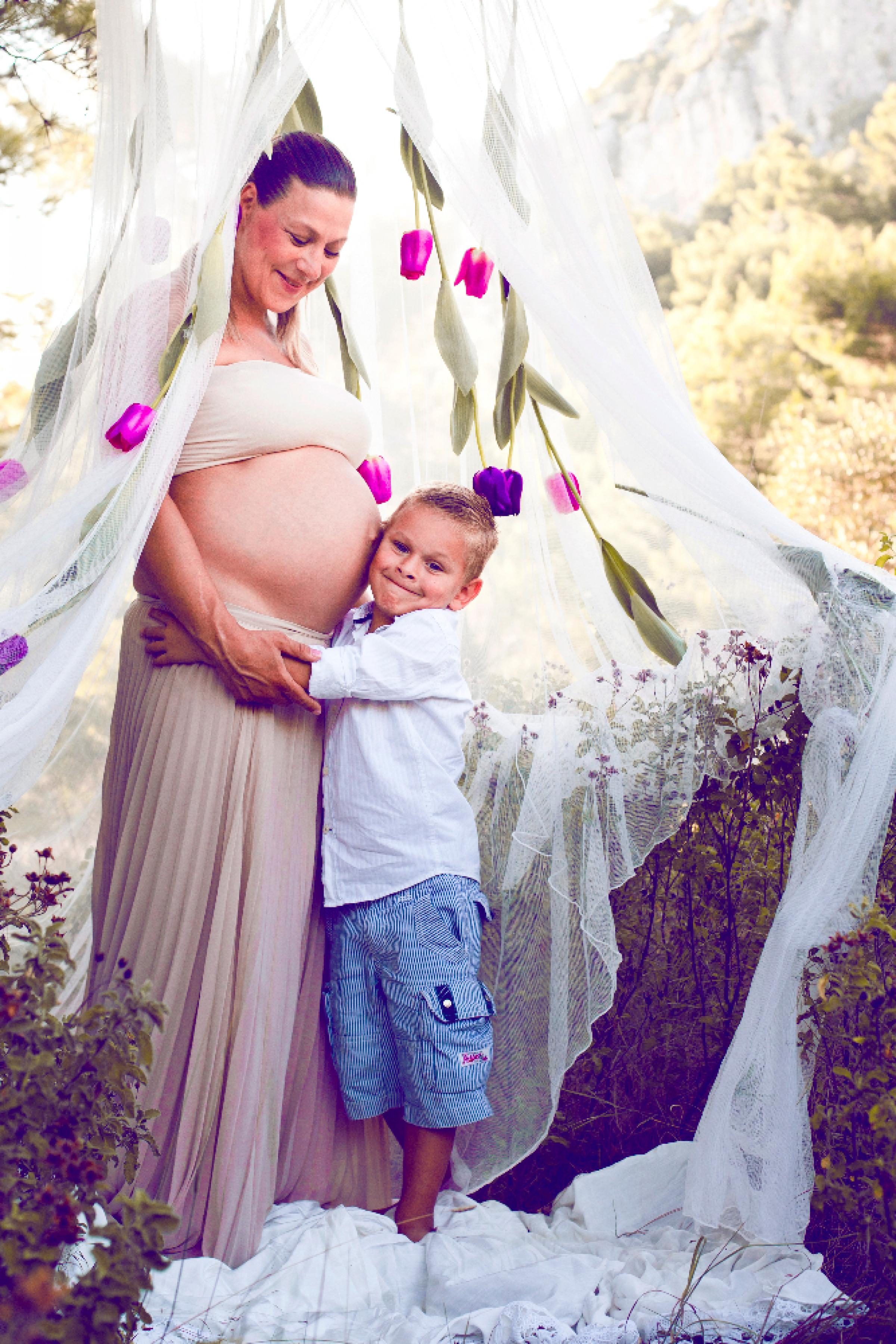 Now we are in the 21st century, where being a mother whilst pursuing your goals in your athletic career has became more accepted. During our interview, Miskovic perfectly highlighted the following: "I believe and I am sure it is possible to do it all over again after giving birth and becoming a mother. One of my biggest ambition is to show people that heading back to your sporting career after birth is the same for us like for a doctor or any other professionals heading back to their work. Being an elite athlete is our profession so for us it is perfectly normal to return to our professions after birth giving."
"Mentally there is a big difference. Most importantly, because, for example, now, when I lose a fight I am not mentally shattered as much as I used to be because I know someone is waiting for me at home. Before the kids I would be thinking about a loss contest or a bad event for months and would be analyzing why I lost and what have I done wrong. Now it is different. When I go to a tournament I lean on my family they are my biggest strength… I am going out to every single contest like it is my last one and if I don't win no problem because my medals are waiting for me at home, they are my children and my family."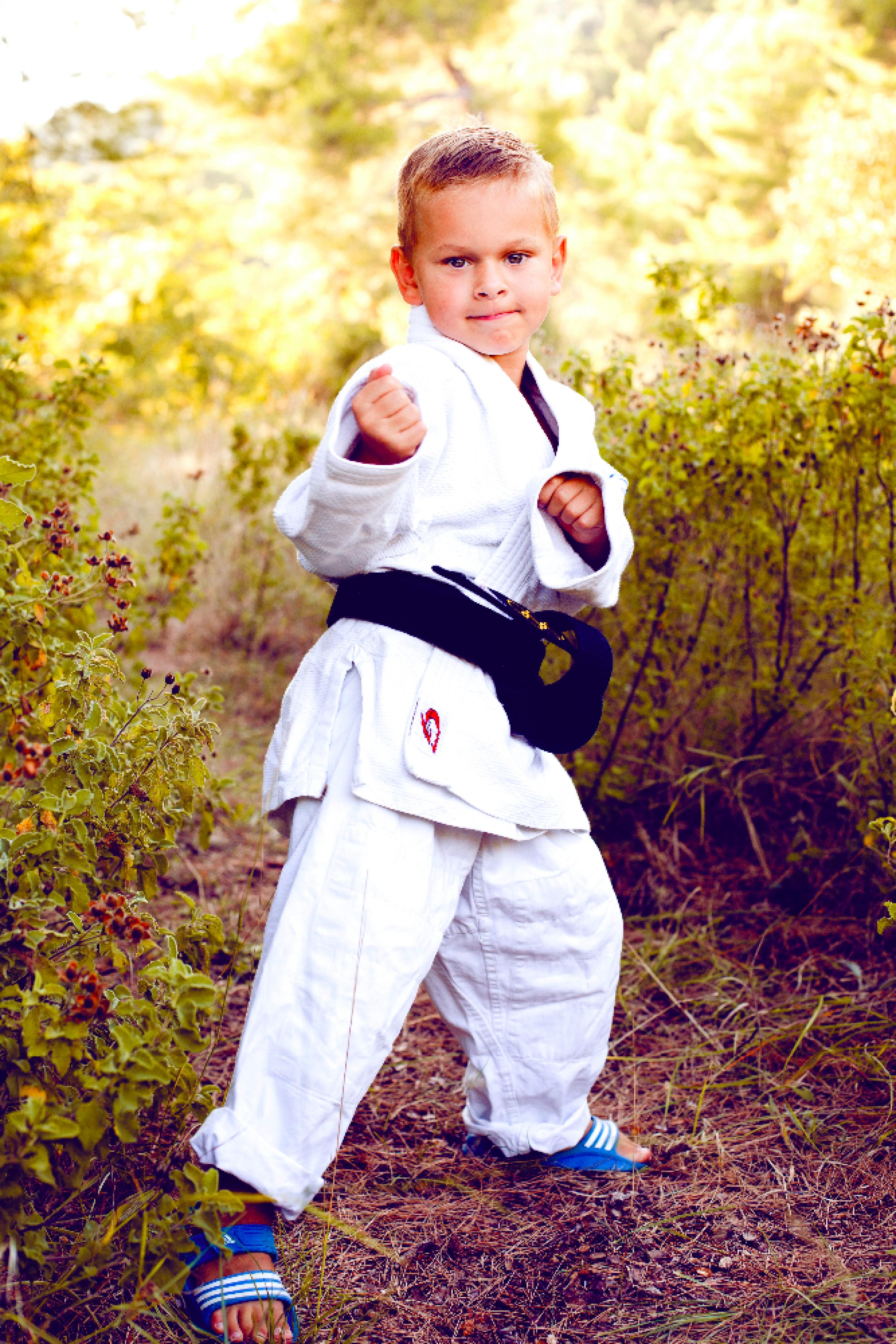 In order to understand elite sport mothers and their actuality and encounters it is necessary to also understand their social and historical conditions related to their athletic career. Pedersen ('Elite sport mothers', 2001) pointed out that historical changes become a turning point in the potential careers of elite sport women, but it is not only the historical changes in society themselves which have provided insight to the manner elite athletes try to cope with several life spheres. Each elite athlete appears to function as a unique expert, a so-called self-made expert (Pedersen, 2001). The term self-made describes individuals who obtains their success (in this case sporting goals) on their own with high determination to became successful. Miskovic explained how did her bygone pressed her on wanting more: "It wasn't easy after the London 2012 Olympics for me. Some would say I am too old for another round [Olympic cycle] but in fact this is not about the age, it is all about the mind. I want to show everybody that everything is possible. I motivate myself by proving to people, whilst teaching my children the same lesson, which is if you really want something you must go for it and do it. If I don't go to the next Olympic Games it will not be a setback because I gave it all what I had. Of course, I will be little sad but at the end I tried and that is all I can do, to give all myself."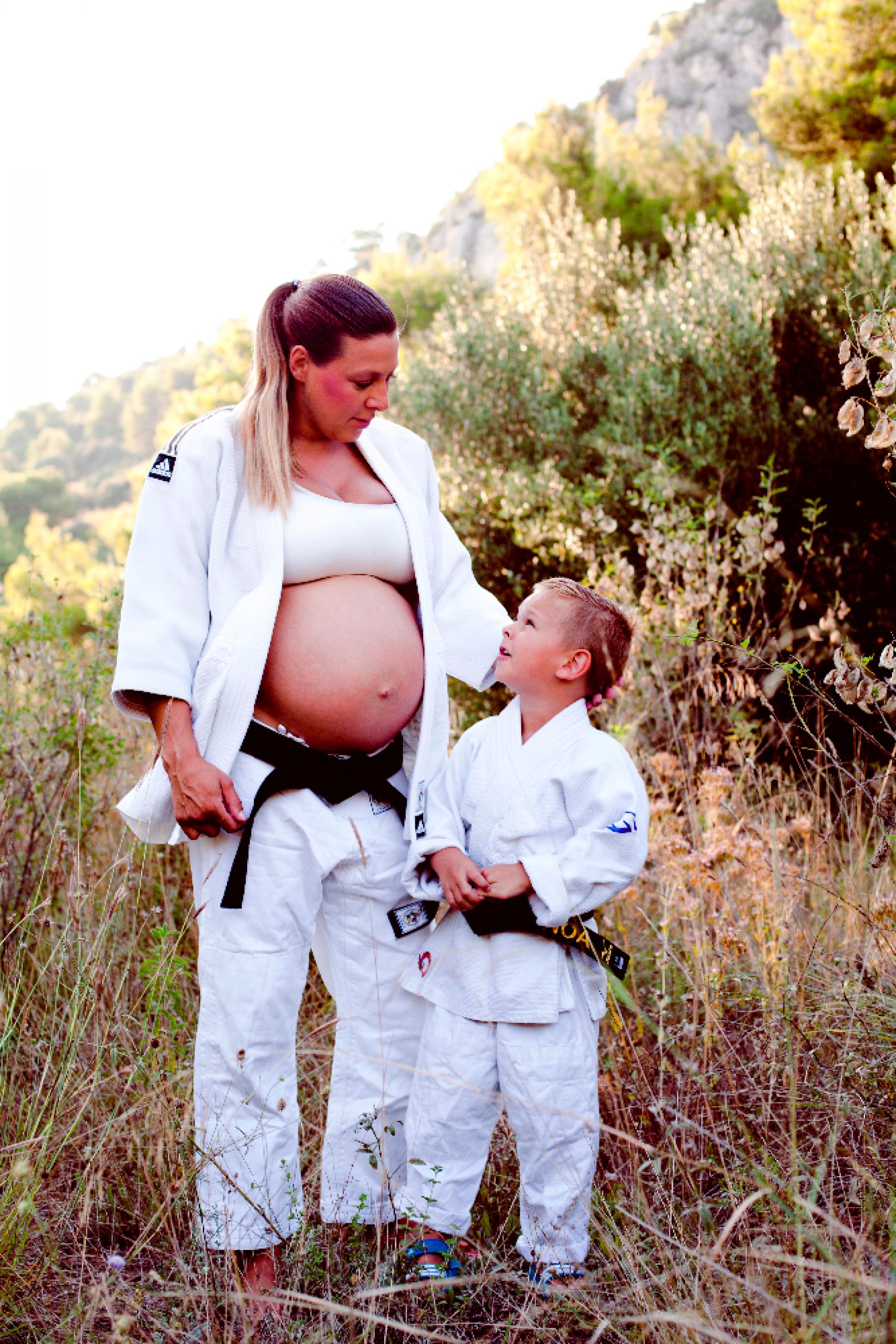 Being a mother of two and a wife could be challenging itself. However, to complete the faultless puzzle, there is more besides fortitude and hard-work. There is that single element, a crucial element, which almost a must to have for Olympic moms to be able to accomplish their dreams, and it is no difference in case of the Croatian judoka, Miskovic. "My husband. Besides all my motivation, determination and hard work, my husband plays a crucial part in this. He is from Bosnia and he also used to be a judoka. He has already sacrificed for me by leaving his country and moving to Croatia. It wasn't easy for him, he stopped judo and when he came here he had to find a job and deal with the unfamiliar. When I am training, I am not only training for myself but for him and for my family. I am leaving a dream for both of us and for the family. I speak with him about this a lot and he is really supportive. My older child, Noe, also has a good understanding of the situation and he wants me to come back all the time with medal, he is always watching out for mummy. Last time I have lost on a tournament, Noe was crying because he was gutted for me but luckily I am able to speak to him like I would speak to an adult and being in this kind of situations allows me to teach my children for real life skills too. It allows me to show my children whatever I say to them, such as to teach them, that in life, everything is possible if you give it all. If you don't give it all it wont work, it is just like me with my Olympic Dreams… My boys are learning life lessons which are priceless.
"Speaking about my husband, one day he told me something. He said 'My job is hard but I would never want to be in your shoes.' It is difficult of course, and my days are pretty modest, I sleep like 4-5 hours a day. In the morning I take the older one to nursery and the younger one is coming with me to the gym. After that we go home, I complete the house duties (cooking – cleaning – etc) and shortly after that we are going to pick up the older boy. Following that, I wait for my husband to return home so that I can go for training in the evening. All in all of course it is not easy but I love it. At the end of the day it is my choice and I wouldn't want it in any other way."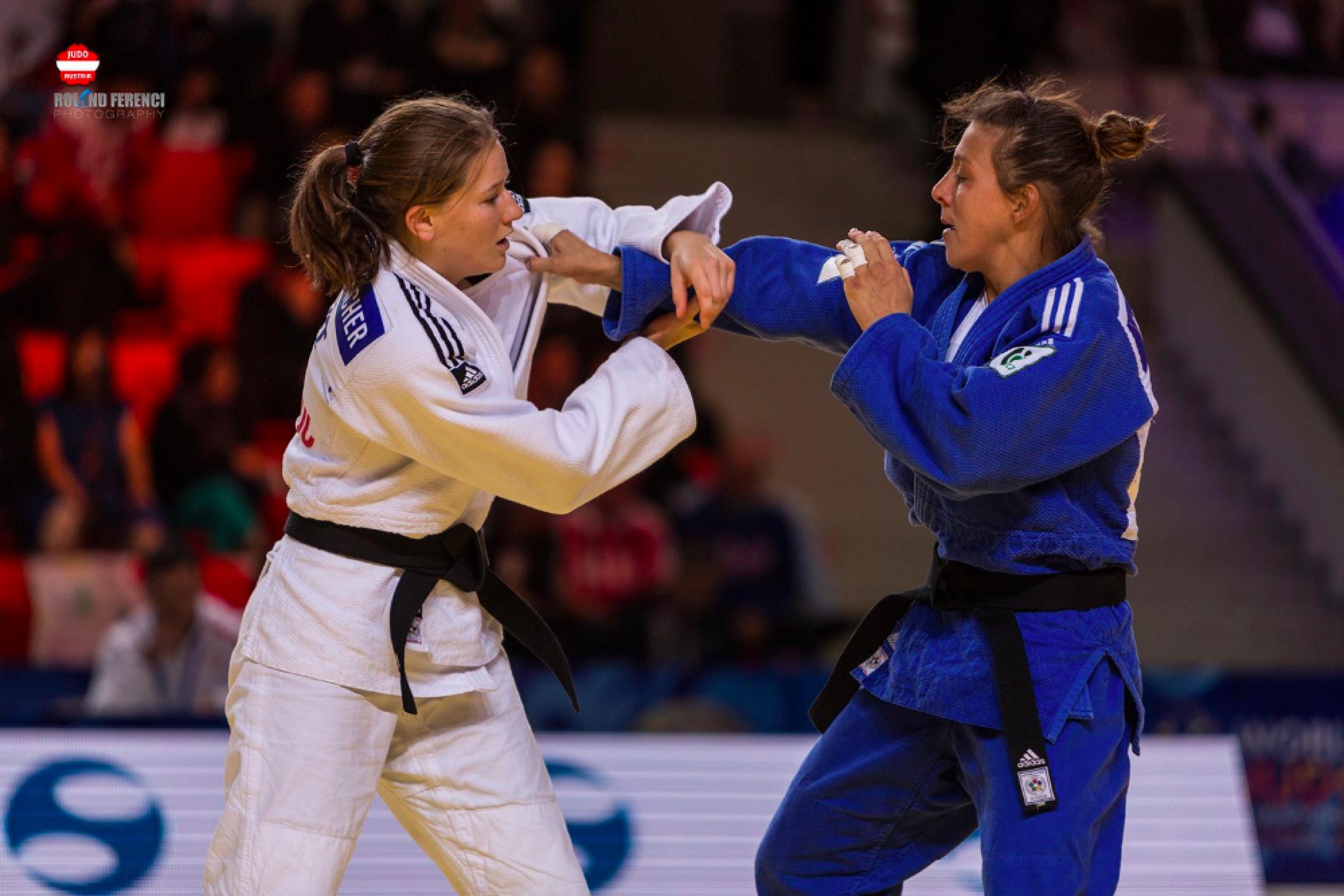 Enough has been said about hard work and determination but nothing been mentioned about adaptation. The lengthen of the flexibility and capacity to adapt is another importance of an elite athlete's motherhood. The answer to the question whether individual's training schedule requires any changes after becoming a mother can be various. The willpower of Miskovic has spoken for itself in previous paragraphs with no doubt that for her the sky is the limit. How about her training schedules? "Neither of the occasions I had to adapt in terms of training. For me it is absolutely fine to take them with me wherever, so I am lucky. I never changed anything, only my running sessions reduced but even that I managed to find a solution which means sometimes I would take my older son with me and whilst I am running, he is cycling. I feel very lucky, the boys live it through with me."
Marijana Miskovic last tournament was the 2015 World Championships in Astana, Kazakhstan, where she bowed off by finishing seventh place: "At the European Games in Baku I didn't have a good result so at the Worlds I thought I must give it all. I fought every fight like it is my last one. Seventh was a good result but I am not fully satisfied neither happy because I think in the quarter-final I could have done better, but than again considering the fact that we had two days of travelling and arrived on the day of the weigh-in, it all turned out well. Kazakhstan was really nice and the organizers were great." Croatian Olympian, Miskovic, will be back in the Olympic schedule soon and will continue the determined and unexceptional work towards her dream with her family.
Pictures: Zeljana Matosic
---