There are only ten days to go until the judo event begins in the Olympic Games, Tokyo. Among the European referees that have been selected for the pinnacle event is Evgeny Rakhlin.
Judo has been in Evgeny's future since the day he was born. His father, Anatoly was a coach in Leningrad Judo Club 'Turbostroitel', for both the regional and national team. There was no pressure from his father to follow in his sporting footsteps though, leaving that up to him.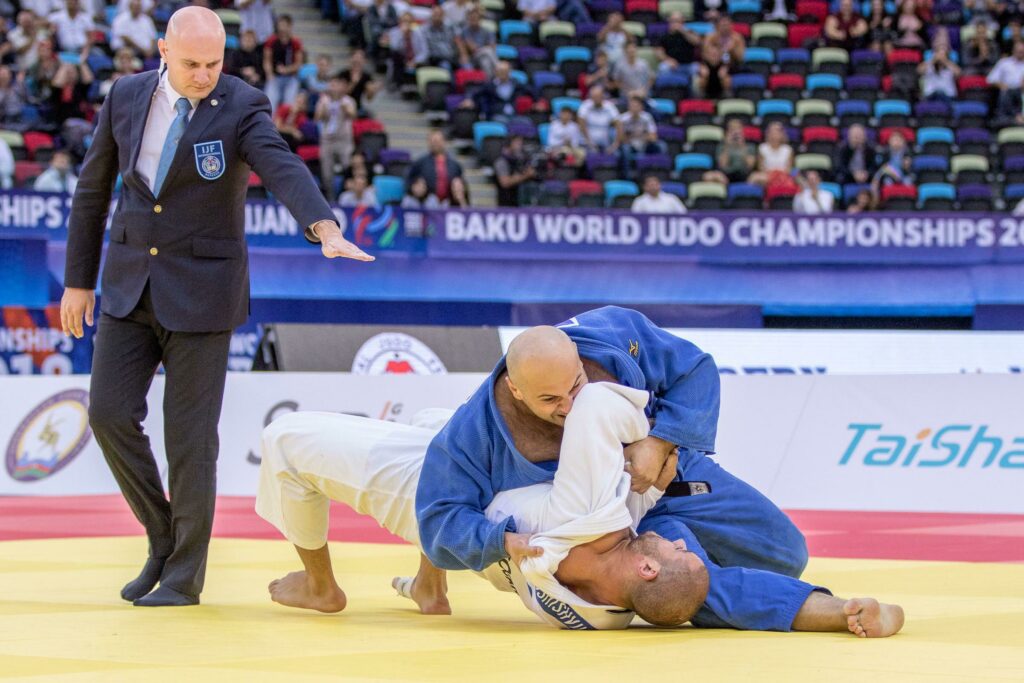 I travelled with him from the early days for training camps and competitions, sleeping in the dojo and so on. He did not put pressure on me and my brother Mikhail to start judo. My brother started judo at 7 and I, after playing football, trying track and field, joined judo training at the age of 10.
Though he enjoyed the sport, his competitive career didn't span longer than 11 years due to injury and he was forced to seek solace elsewhere, with a choice to be made between coaching, like his father, or opting for the refereeing route. It ended up being his brother who took the path of coaching and Evgeny decided to become a referee, and has had no regrets since, believing that along with his brother they make a great team.
It wasn't an easy road, there wasn't a clear guide for him to follow and because of this has changed the way referees are established in his city.
There were a lot of good referees in my city, Saint-Petersburg. But nobody wants to teach anyone else. It was like being thrown into the water and knowing how to swim. I was learning the rules by myself, looking at the work of other referees during competitions, finding a uniform and tie, essentially I was mostly self-taught. This is why I now I organise a Young Referee School in Saint-Petersburg to teach and help beginners.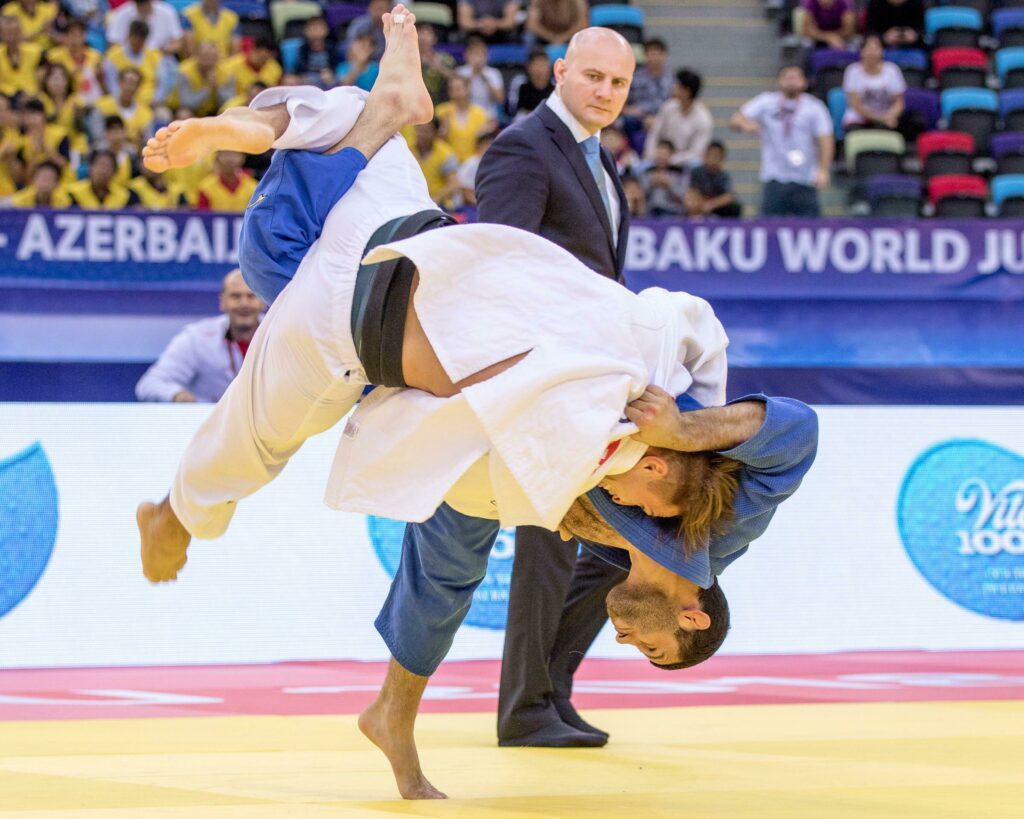 Evgeny's story is a fantastic one, overcoming the lack of education available to him at the time and ensuring that history will not repeat itself, but with all that hard work comes great reward and in this case, it is the contests he has had the privilege to judge.
There have been a lot of exciting contests during my career. I think I have refereed all of the top ten judokas from the IJF world ranking list. Some are very memorable, like World Judo Championships finals with victories of Daria Bilodid, Guram Tushishvili, Clarisse Agbegnenou and team competitions.
He notes that another contest was very memorable and rightly so given it's location, the contest between French hero, Teddy Riner and Kaguera Kokoro in the Paris Grand Slam. Though all of these are extremely high profile on the IJF circuit, it was another that helped him realise his potential.
But it was the 2010 Russian Judo Championships, -73kg final that was the most remarkable. After this fight I understood that I could be a very good referee.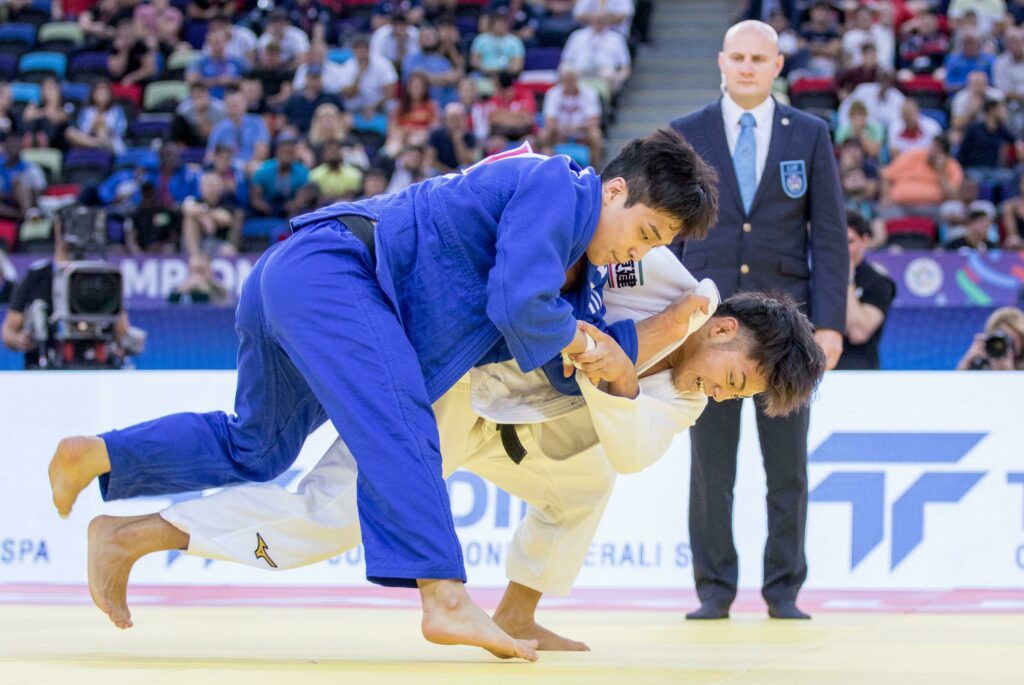 It is interesting to know who athletes, coaches and referees aspire to be like, who has influenced their participation, their style or persona, but Evgeny doesn't believe this is the right path.
Do not find yourself an idol. Of course at different stages of my career I enjoyed the performances of referees I saw and maybe tried to copy their style, before I found my own, for example, Komarov Aleksandr, Alimov Mikhail, Franky de Moor, Vostrikov Vladimir. Also I want to say big thanks to Bernd Achilles and Juan Carlos Barcos for their support and advice.
When asking if it was very important for him to find himself in the highest ranking for refereeing, he answered simply,
Honestly, yes. It is very important. Everybody in sport wants to be the best, but of course the most important is the quality of referees work.
Judoka
Author: Thea Cowen
---