Raul CAMACHO PEREZ is a man of many talents, covering many areas of judo. To us, he is best known as an exceptional referee, both on the EJU and IJF circuit but he demonstrates his judo abilities in Kata tournaments as well as being a teacher himself.
As the Olympic Games quickly approaches, we look at the European referees who have worked hard to qualify themselves and first up is our Spanish representative.
At nine years-old, Raul and his brother started judo, a love instilled quickly, and he became a competitive judoka, taking a cadet level Spanish title and continuing in his quest ever since with the support of his club. Starting coaching in 1983 with his own coach, Macario GARCÍA at the then Judiscen club in Madrid, he has continued since and from 1986, coached at the Bushidokwai. Since Raul has been on the coaching and refereeing scene he has seen a multitude of rule changes which have been adapted to, but the biggest change he's seen is the improvement in coaches.
With this, there has been a direct impact on greater preparation of judokas, both physically, tactically and technically.
In the case of athletes, he sees judoka at all levels and can distinguish what makes an elite judoka, seeing many in his own country, a team of seven will be heading to Tokyo, four of whom medalled in the recent Budapest World Championships.
World Judo Championships 2018
World Judo Championships 2018
Obviously dedication, sacrifice, training of all the necessary facets to achieve success in competition: technical, physical, psychological, proper nutrition, a stable environment, but in addition to all this, something else is needed, a special talent that unfortunately not all of us possess . When that natural talent is combined with all of the above, it is when we find a truly exceptional judoka.
Though a judge himself now, he finds himself equally judged when competing with his brother in Kata tournaments, he tells us which he is most fond of.
The bronze medal obtained in the Kodokan in Tokyo in Nage No Kata in 2007, after the Japanese couples for the unique environment in which the championship was played and the high level of the competition; and the World runner-up in 2009 in Malta, also Nage No Kata, are the two results that bring me the best memories, although obviously all the good results are pleasant to remember.
World Kata Championships 2016
World Kata Championships 2016
Aside from looking forward to competing himself again in an arena, he must prepare first for the Olympic Games and in Budapest was certainly able to test the potential Olympic contests. The -73kg final between now world champion, Lasha SHAVDATUASHVILI (GEO) and Tommy MACIAS (SWE) was an incredible battle, and though it wasn't won with a score it was still one of the most impressive of the tournament with both so evenly matched, perhaps simply experience on the Georgians side. It was an impeccably refereed contest and Raul performed to the best of his abilities.
We look forward to seeing our multifaceted EJU member on the Tokyo stage in a matter of weeks.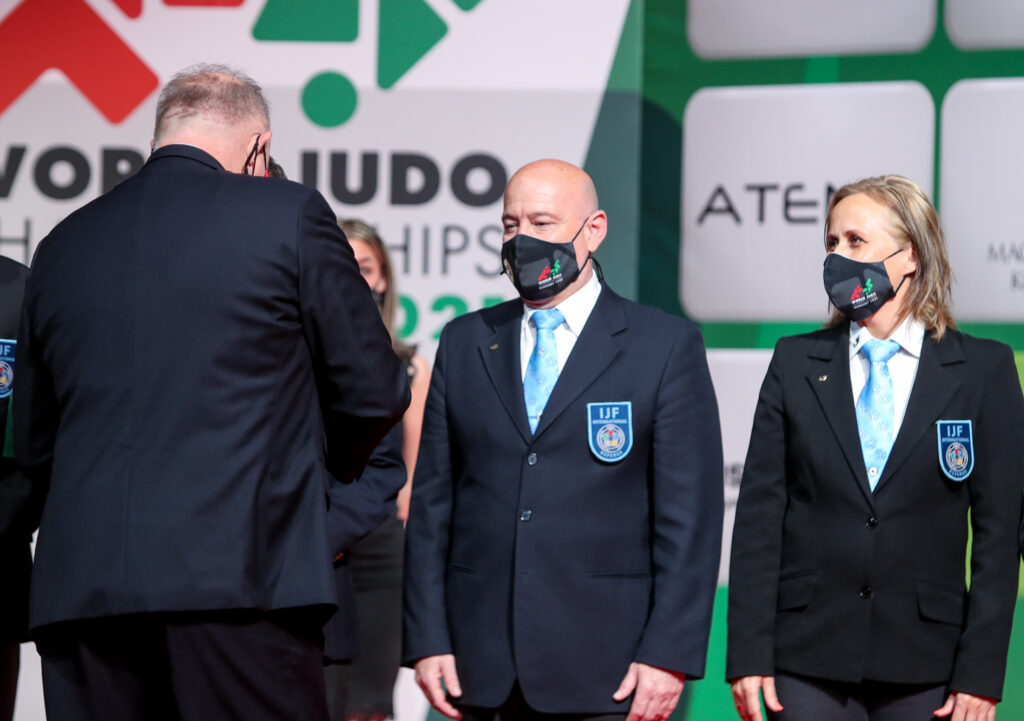 Judoka
Author: Thea Cowen
---