Fifteen pairs were crowned European Champions this afternoon at the Podcetrtek Sports Hall. The past two days provided a prestigious event across Kata enthusiasts. The level of performances are strongly growing year by year and longstanding champions are now challenged more than ever to retain their titles.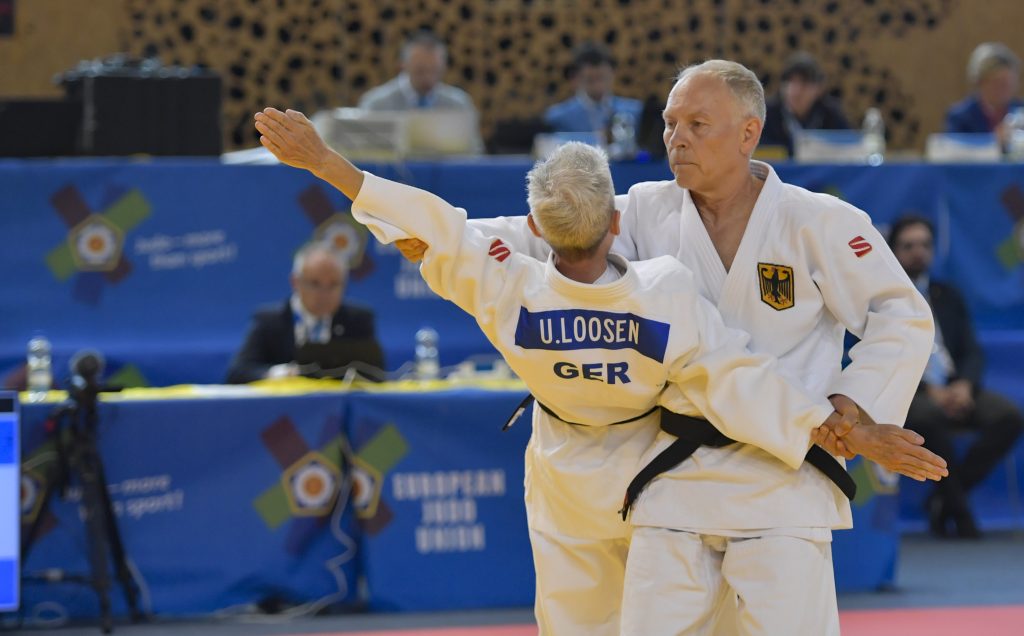 Germany
One of the couple at the edge of the fire, on paper, was now 17-times European Champions, Wolfgang DAX-ROMSWINKEL – Ulla LOOSEN. The German duet came to a close finish with Italy's silver pair, Giovanni TARABELLI-Angelica TARABELLI and only by 1.5 points that the reigning champions were able to keep their top spot. 
We think the scores do not mirror exactly the level of the competition in every case. It could still be post pandemic, everyone is getting back into practice as we did not have many events since. We have many new pairs and I think the field will grow really strong in the next few years due to these new couples from several countries which have not competed before at such a level. Some countries also created a professional setting so we believe in a few years the level will be more competitive. Despite our record, it is difficult every time because everyone expects us to win and so we always have to be on our top form. Bringing that expectation into practice is not easy, especially becuase we live 130km away from each other so we meet once a week for 3-4hours practice. Besides, we rely heavily on analysing our own kata via video. Our kata has improved a lot, with the winning kata 10 years ago we would not have won today for example. We are both above 60-year-old now and it is very satisfying to be able to still deliver at top level. We are also very proud of our nine consecutive world championships medals, four of which are gold.
The German team took glory in the Nage No Kata (Group 1) category too with a 383.0 finish from twin brothers, Immo SCHMIDT – Hendrik SCHMIDT.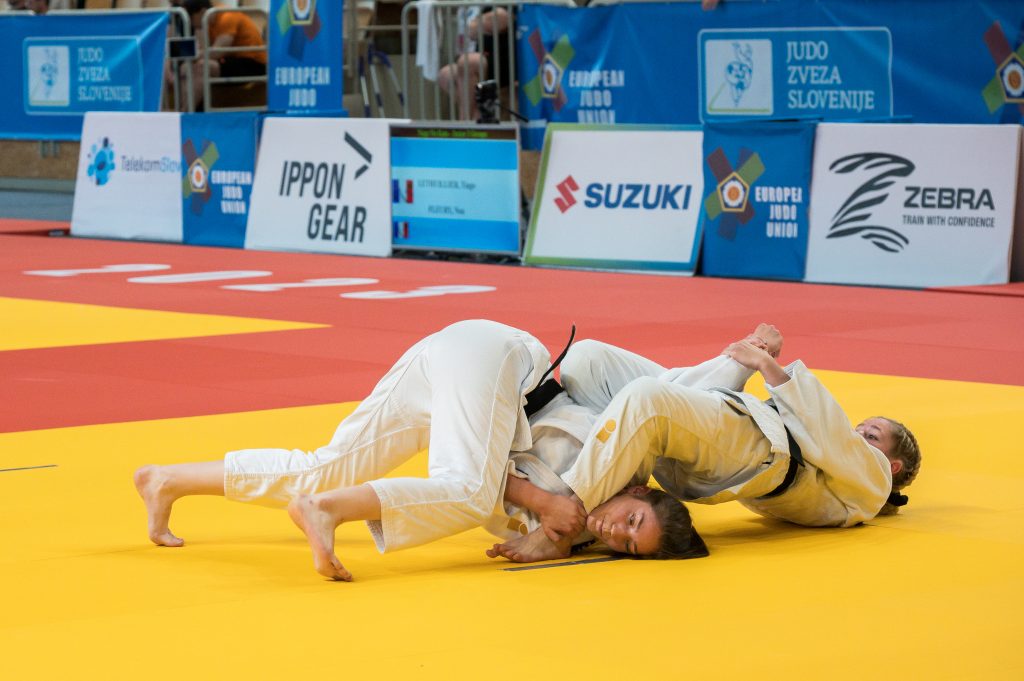 Slovenia
Host nation, Slovenia claimed a golden moment during the Katame No Kata 3G Juniors (Group 1) as Ziva VILFAN – Tina JAKLIC narrowly, by 0.5 points, overcome French force, Dylan MEDDOUR – Victoria KRASKA.
The feeling is really amazing, this outcome was unexpected for sure. It is our first time in Katame No Kata and we won gold. We want to thank everyone for all their support, it is very special winning gold at home. We are looking forward to hear the national anthem.
Spain
Spain's young Kata couple, Jose REGUILLAGA EIZAGUIRRE – Joseba ETXARRI SARASUA were celebrating after a confident demonstration and a 377.5 finish in the Nage No Kata 5G. France's 22′ bronze medal pair, Julien VINCENT – Hector VINCENT moved up to a silver finish today. Poland snapped the last spot on the podium.
The Spanish celebration continued when the final score was displayed on the big screen of the stadium and the total of 528.5 led to triumph for Antoni OBRADOR MAS – Pedro MARCOS RODRIGUEZ in the Goshin Jutsu (Group 1). Second place also gone to Spaniard duet whilst Italy closed up for bronze.
Miguel Angel VICENS SIQUIER – Antoni VICENS SIQUIER (ESP) added to the joy winning with a total of 512.5 during the finals of Kime No Kata. The brothers were thrilled of their golden moment.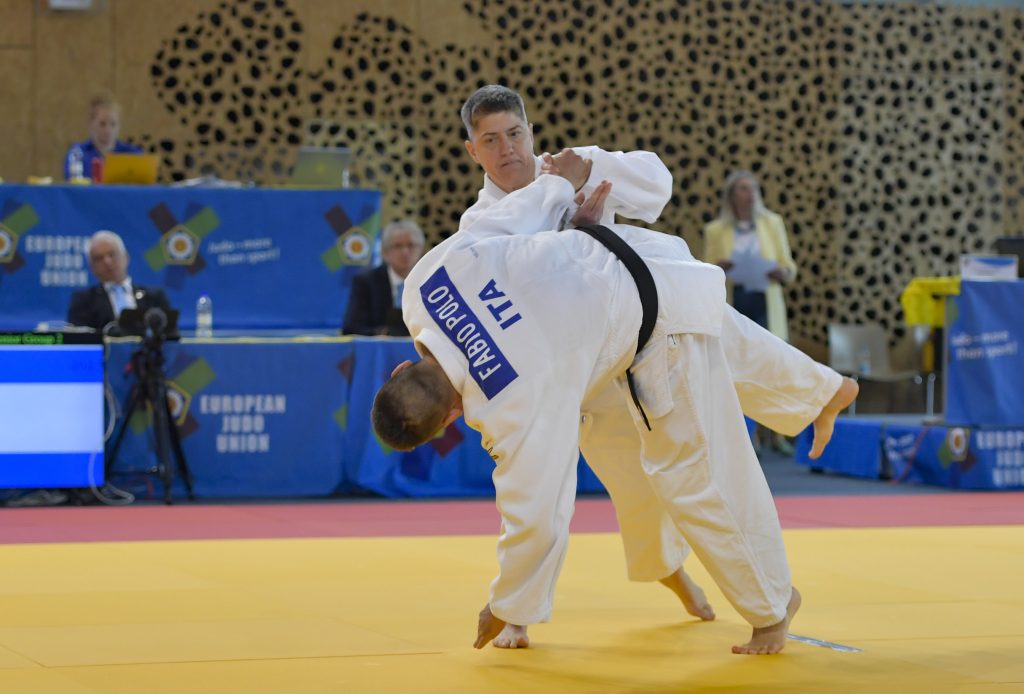 Italy
Italy excelled across two divisions. In Nage No Kata 3G Juniors (Group 1) Francesco PIVA – Cristian BONE shined with a 239.5 finish. Meanwhile, the Goshin Jutsu (Group 2) final came to an intense ending and whilst the country of Italy was guaranteed gold, they did not expect it to be in such a nerve-wracking manners. The total score of 528.5 was on display for both pairs, Marika SATO – Fabio POLO and Ubaldo VOLPI – Nicola RIPANDELLI. When situation as such arise, detailed scoring is analysed to determine the eventual winner. Since 22′ champions, Volpi – Ripandelli gained higher marks on 'medium mistakes', Sato – Polo couplet from Udine were able to officially claim victory.
It is always a close call with Udalbo and Nicola. It is beautiful to win our 6th title especially becuase it was very challenging as the results was very close. We were the first ones to demonstrate today and after watching others performing we knew it will be difficult. We practice 3-4 times a week and we are very thankful for each other to be able to achieve this results. Today was our day.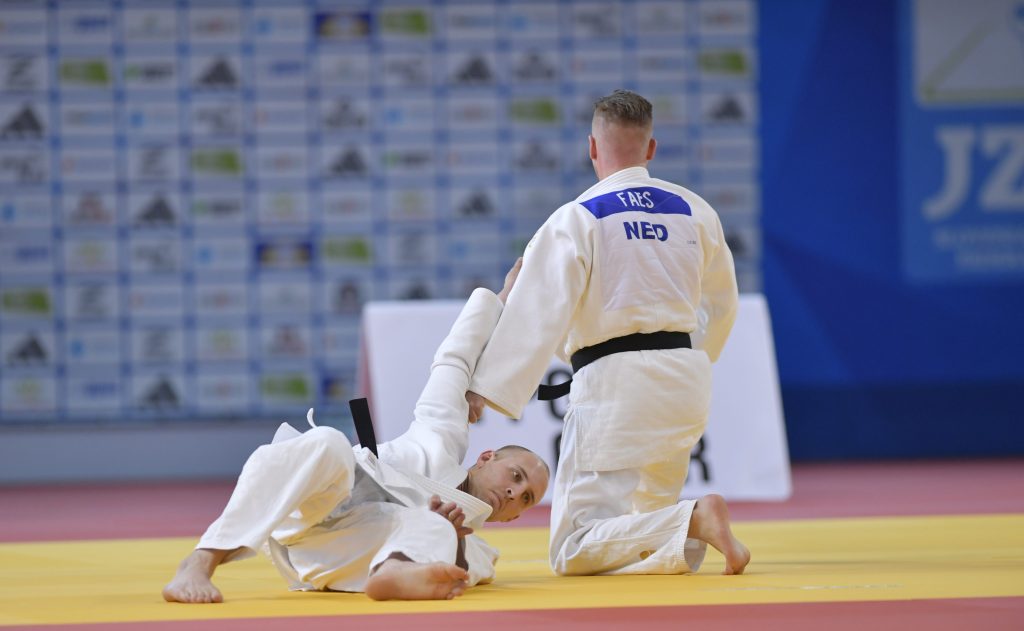 Netherlands
Dutch duets rose for the national anthem during both, Nage No Kata (Group 2) and Katame No Kata (Group 2) medal ceremonies. Peter GOOSSENS – Belle VAN ROOSENDAAL finished on top with a rounded score of 400 besting 22′ European Champion home patriots, Tycho VAN DER WERFF – David LEFEVERE. The Nage No Kata celebration was delivered by Erik FAES – Niels NEUMANN.
France
Double celebration also appeared in the French team. Both their junior talents and senior experts clamped a victory a piece. Young Kata duplet, Alwena LE COADOU and Eleobane LE COADOU finished with an overall 264.0 to enjoy a moment of 'La Marseillaise' on the top of the podium when celebrating their success in the Ju No Kata 2G Juniors (Group 1). Gregory MARQUES – Stephane BEGA also joined the motion following a win in the Kime No Kata (Group 1) division. Neither of them are strange to European victory as today's performance was a recreation of last year's.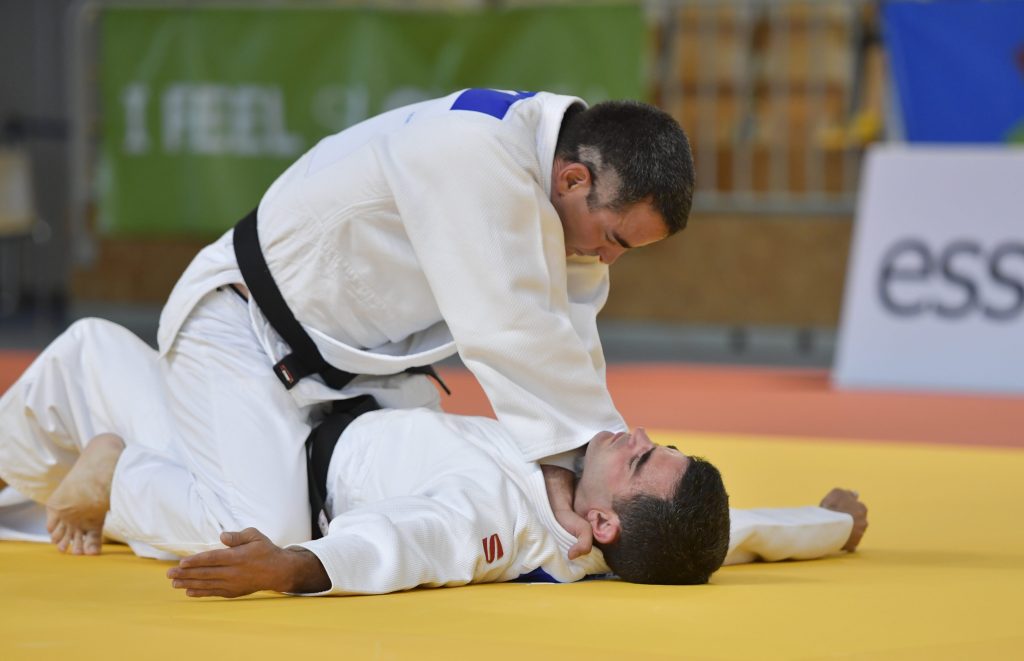 Belgium and Romania
Belgium's GILON twins delivered the expected winning gold once again in the Katame No Kata (Group 1) with a 391.0 finish, defeating both, Dutch's Kyle SMEETS – Niels PETERS and France's Nicolas FOURMAUX – Jean Daniel N'GUYEN VAN LOC. Romania hit gold standard amongst the Ju No Kata (Group 1) with a 408.5 score by Alina ZAHARIA – Alina CHERU.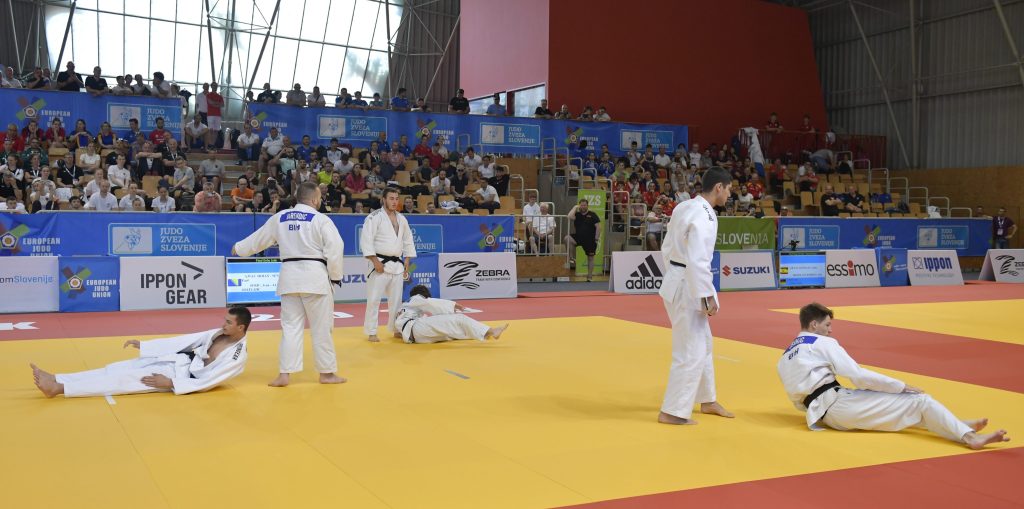 ENBU
The ENBU Judo is a technical confrontation of fight simulation containing techniques of judo and self-defence. Candidates had to put forward their technical skills while respecting the judo spirit. Although the only participating team came from Bosnia and Herzegovina, they put on an enjoyable show.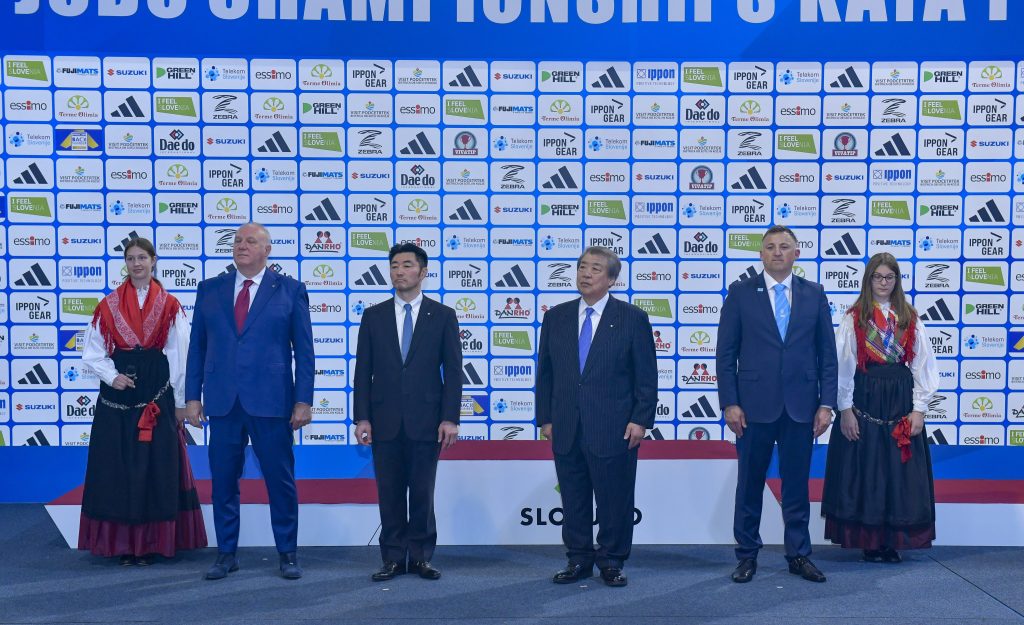 The official opening ceremony of the event was part of the schedule today, where the President of the European Judo Union, Dr. TOTH Laszlo, the President of The Kodokan, Mr UEMURA Haruki and the President of the Slovenian Judo Federation, Mr Lovrencij GALUF voiced their appreciation of the event individually.
Dr Toth: I am very proud to celebrate this European Judo Kata Championships here in Podcetrtek. We are very proud of all participants and coaches but also our kata judges. We will continue the work tougher and grow stronger, starting with the official EJU Kata Tour from next year. I am also very proud of the EJU and Slovenian team, how well they worked together throughout last week whilst the same continues this week. I am very thankful for our young volunteers who have been with us since last week and supporting us every step of the way. We are not finished yet as tomorrow we have the Kodokan Seminar, at which, I hope to see you all. I would like to wish all the best for everyone during the finals. The European Judo Championships Kata Podcetrtek 2023, is now officially open.
Mr. Uemura: I am happy to be part if this well organised tournament and have the experience being here. According to Kano Shihan there are four method of judo training: Kata, Randori, Kogi and Mondo. Through Kata practice, people can study the principle of judo. It is not about the forms as much as it is about the principles, basic movement and the procedure of bow, steps and how to fall. On that note, I want to express my appreciation to the European Judo Union for the great hospitality and wishing you all the best.
Mr Galuf: We are very happy to host this event as well, not only for us as Slovenian Judo Federation but for our judo family and as new energy for the European Judo Union. I hope you all have good success and enjoy your stay in our country.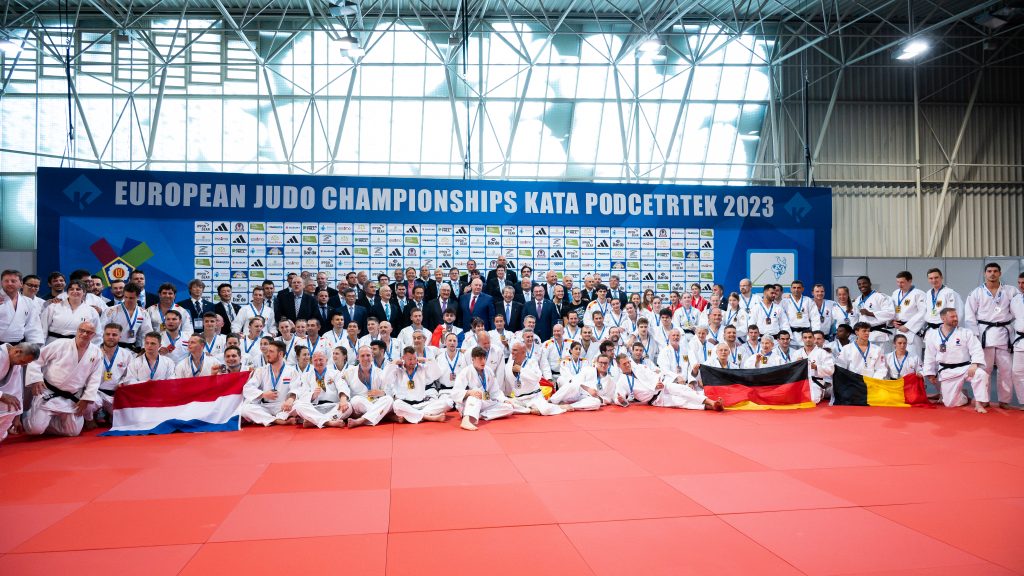 By the end of the event, officials, delegates and VIPs were jointly celebrating all incredible moments of the past two days. To say it was an euphoric state in the sports hall would be an understatement. For more images and to check the final results, please visit our website. Congratulations to all participants.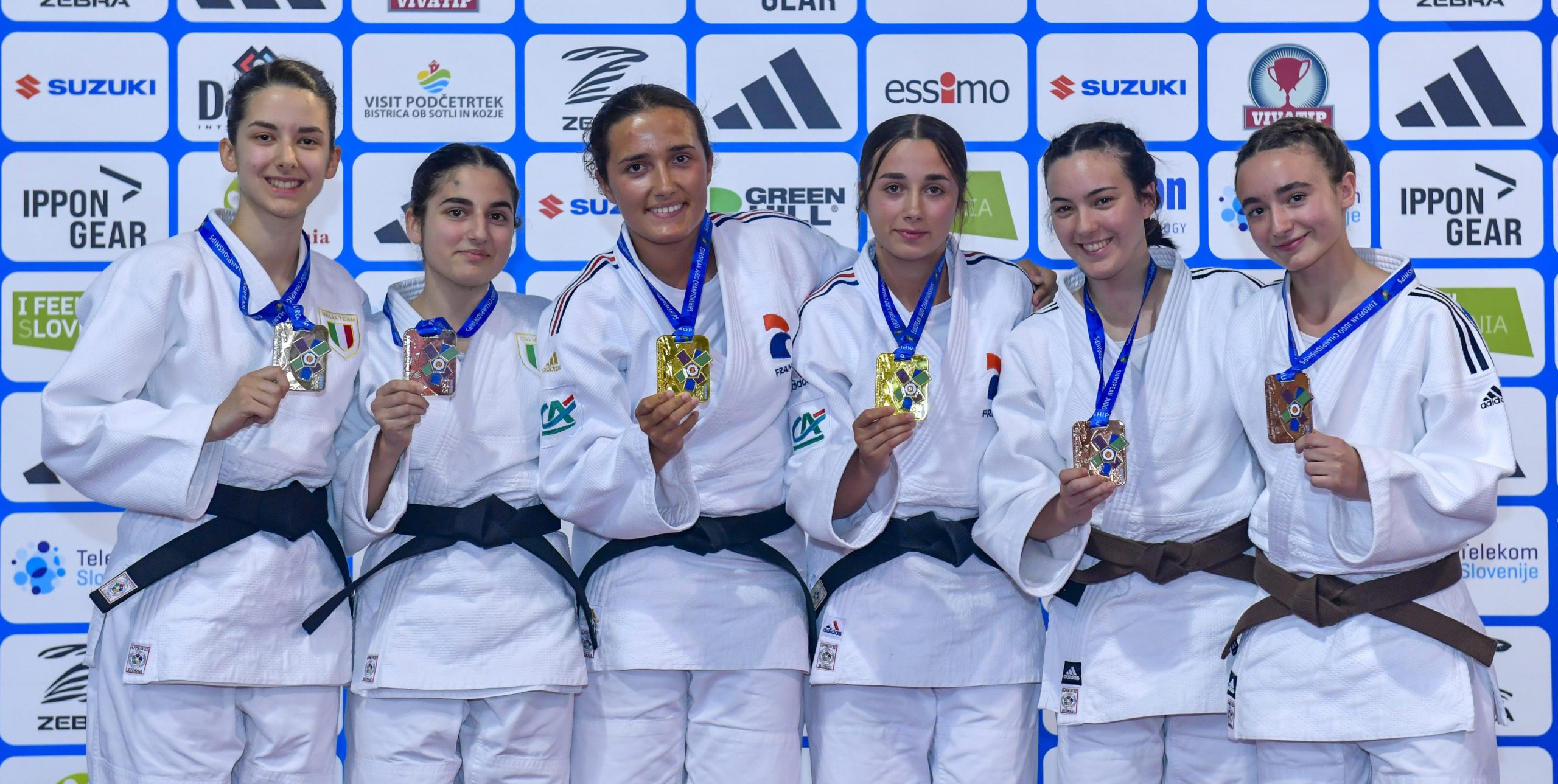 Podium Ju No Kata 2G Juniors Group 1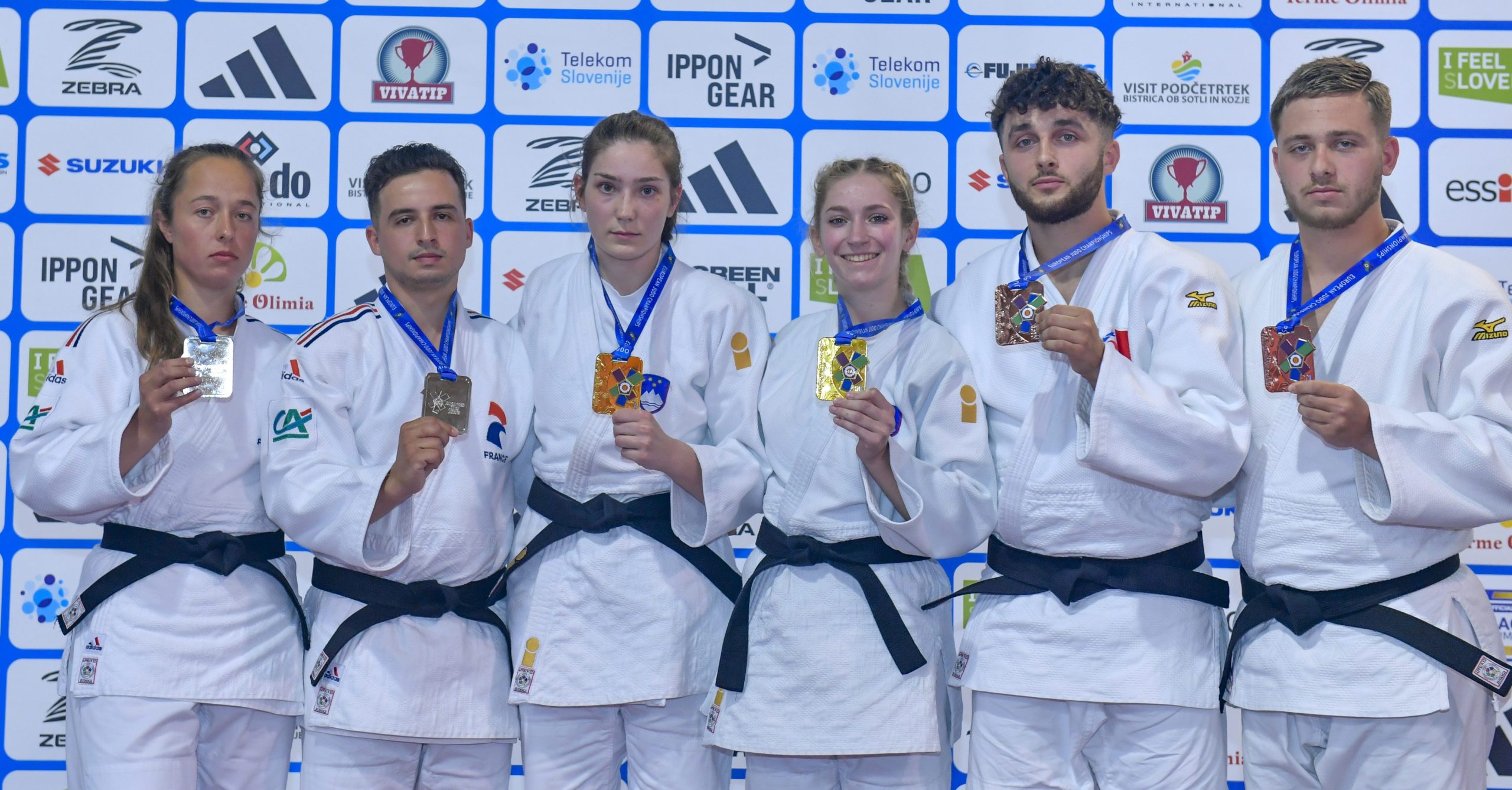 Podium Katame No Kata 3G Juniors Group 1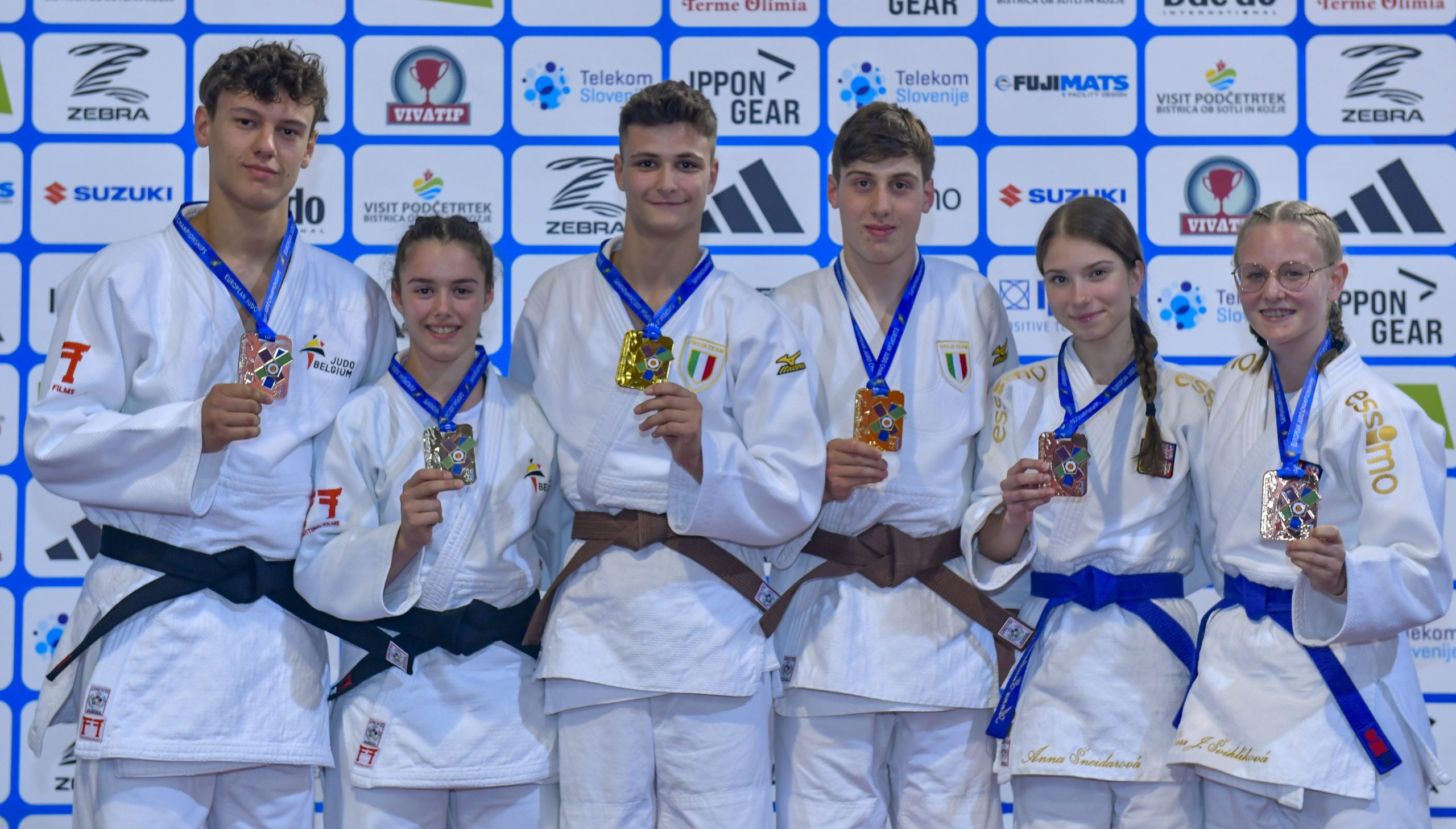 Podium Nage No Kata 3G Juniors Group 1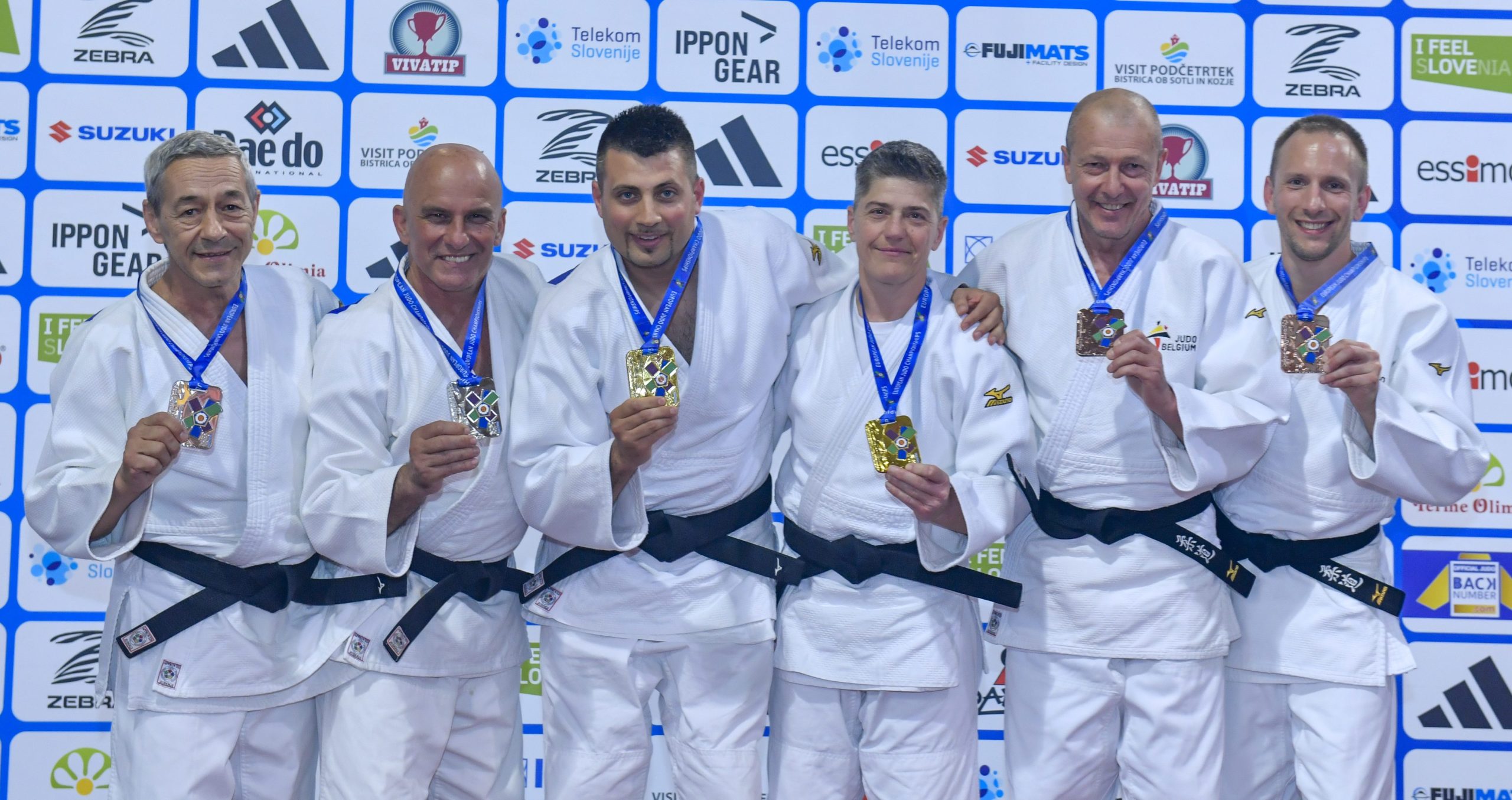 Podium Goshin Jutsu Group 2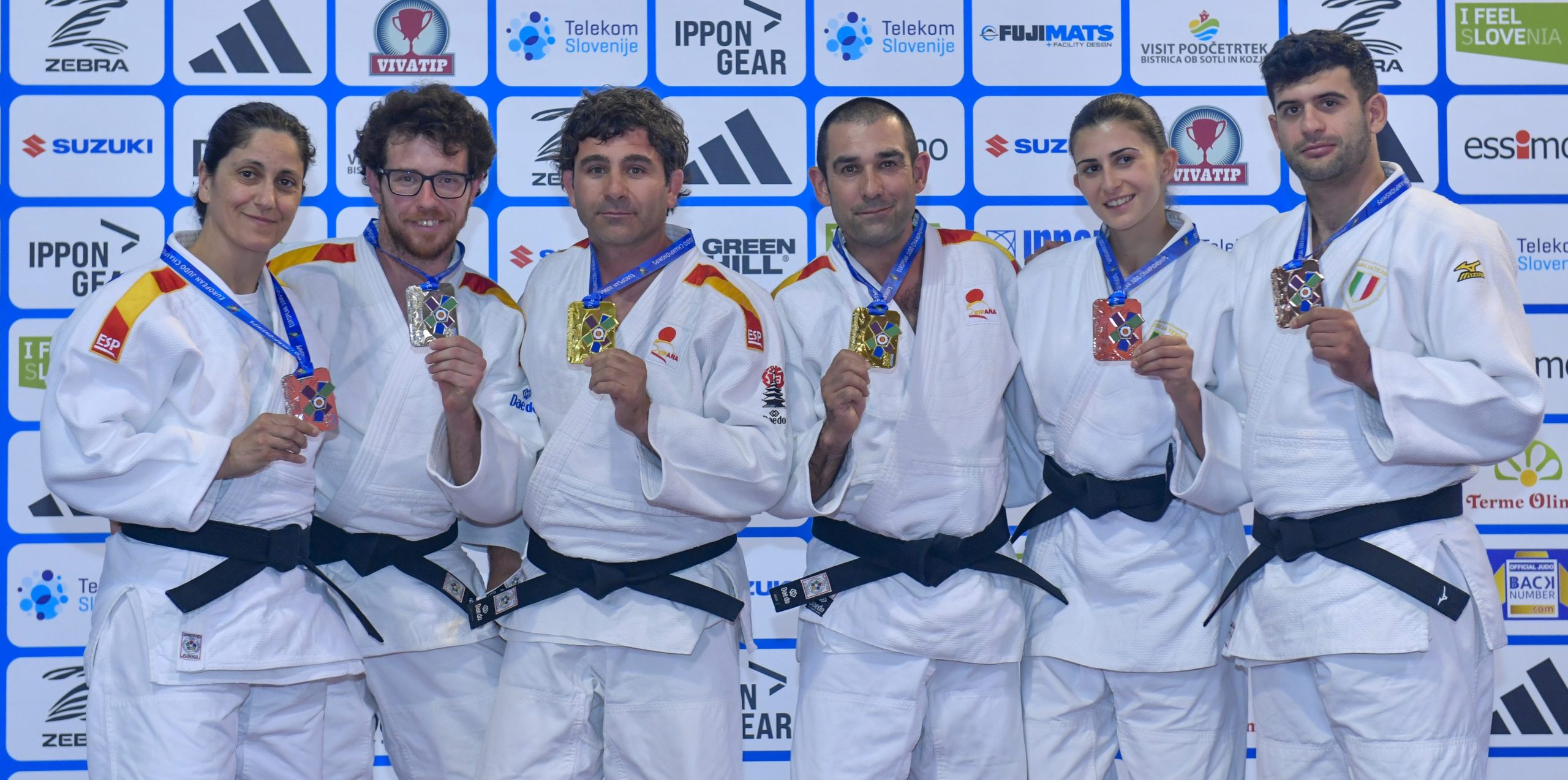 Podium Goshin Jutsu Seniors Group 1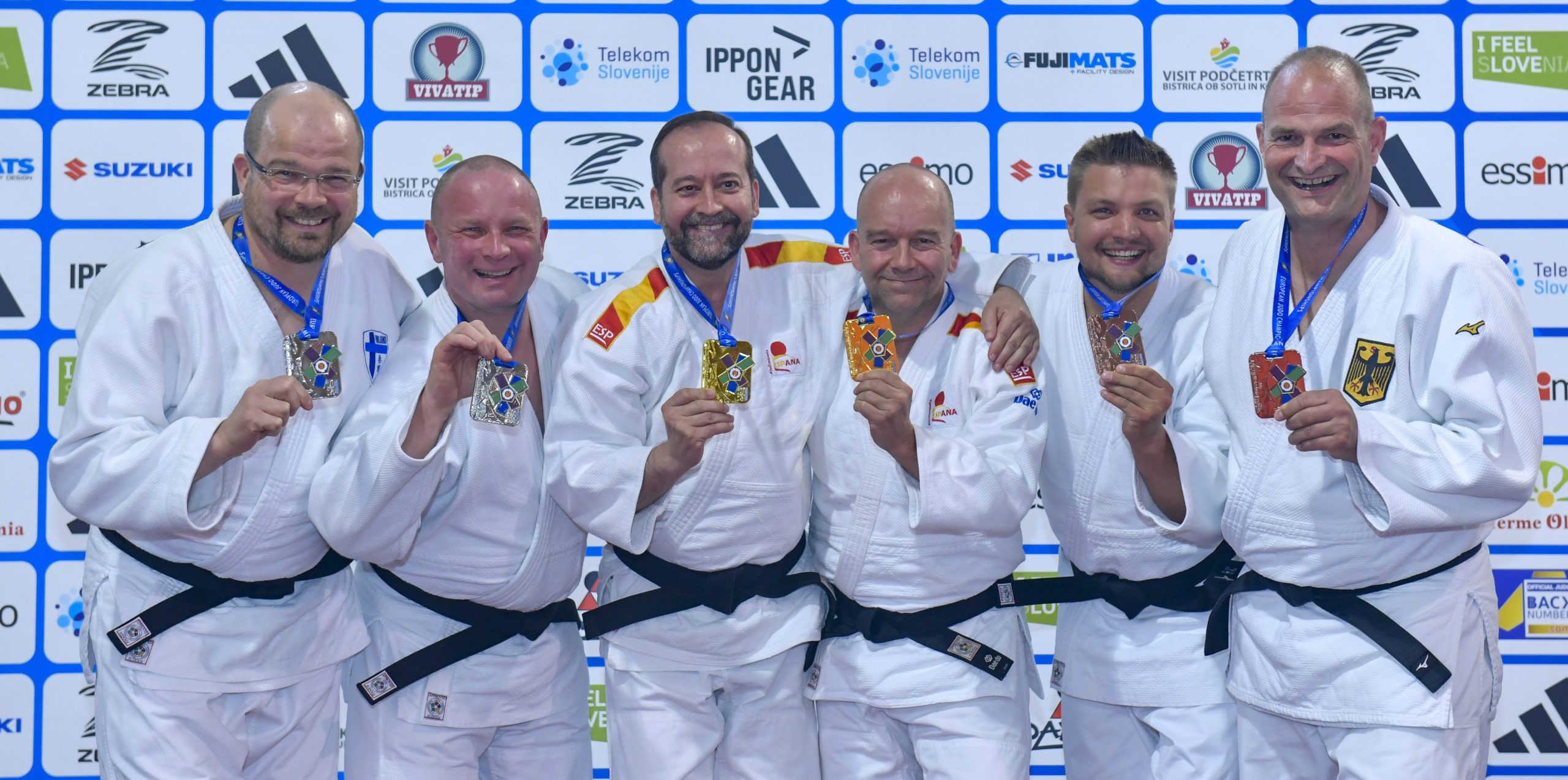 Podium Kime No Kata Group 2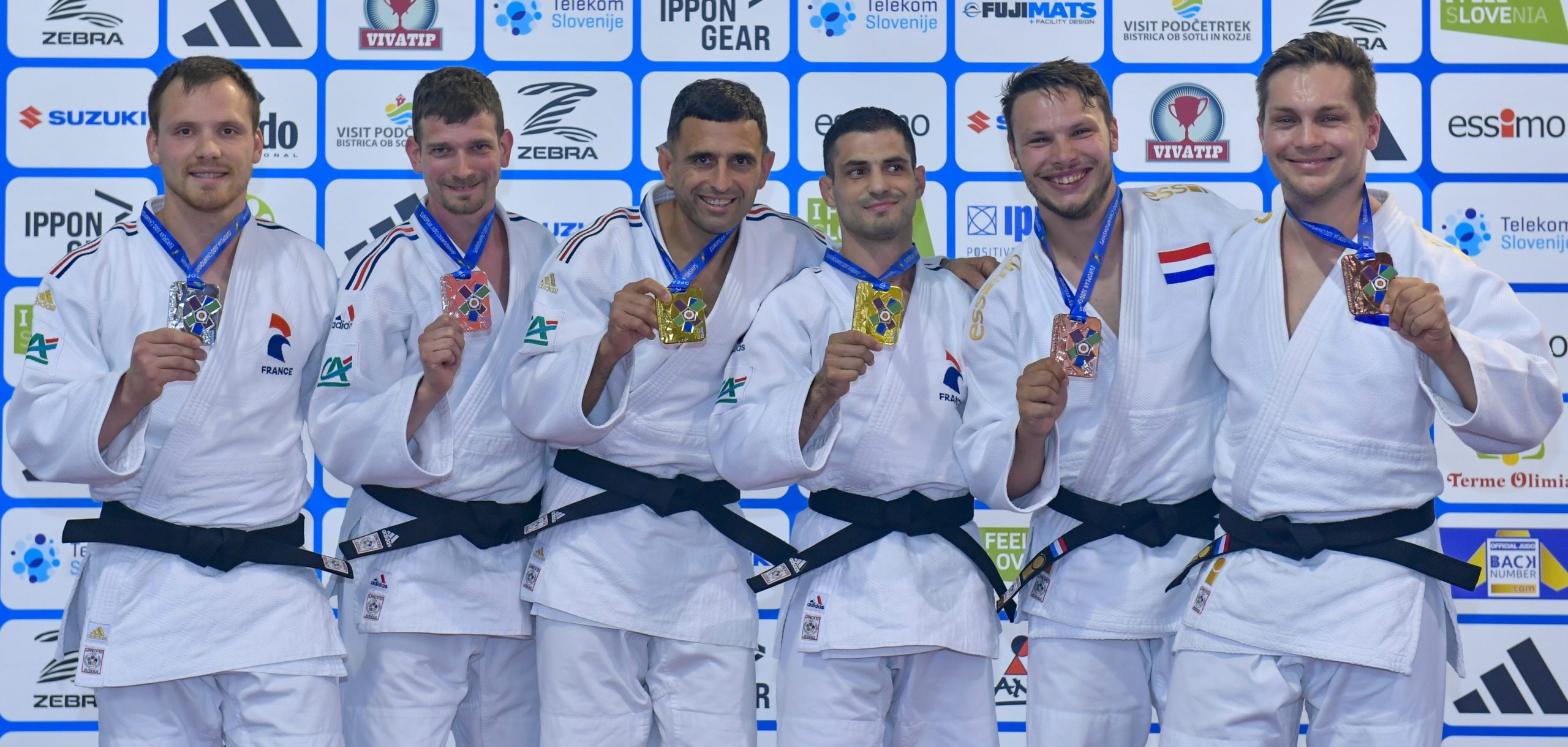 Podium Kime No Kata Group 1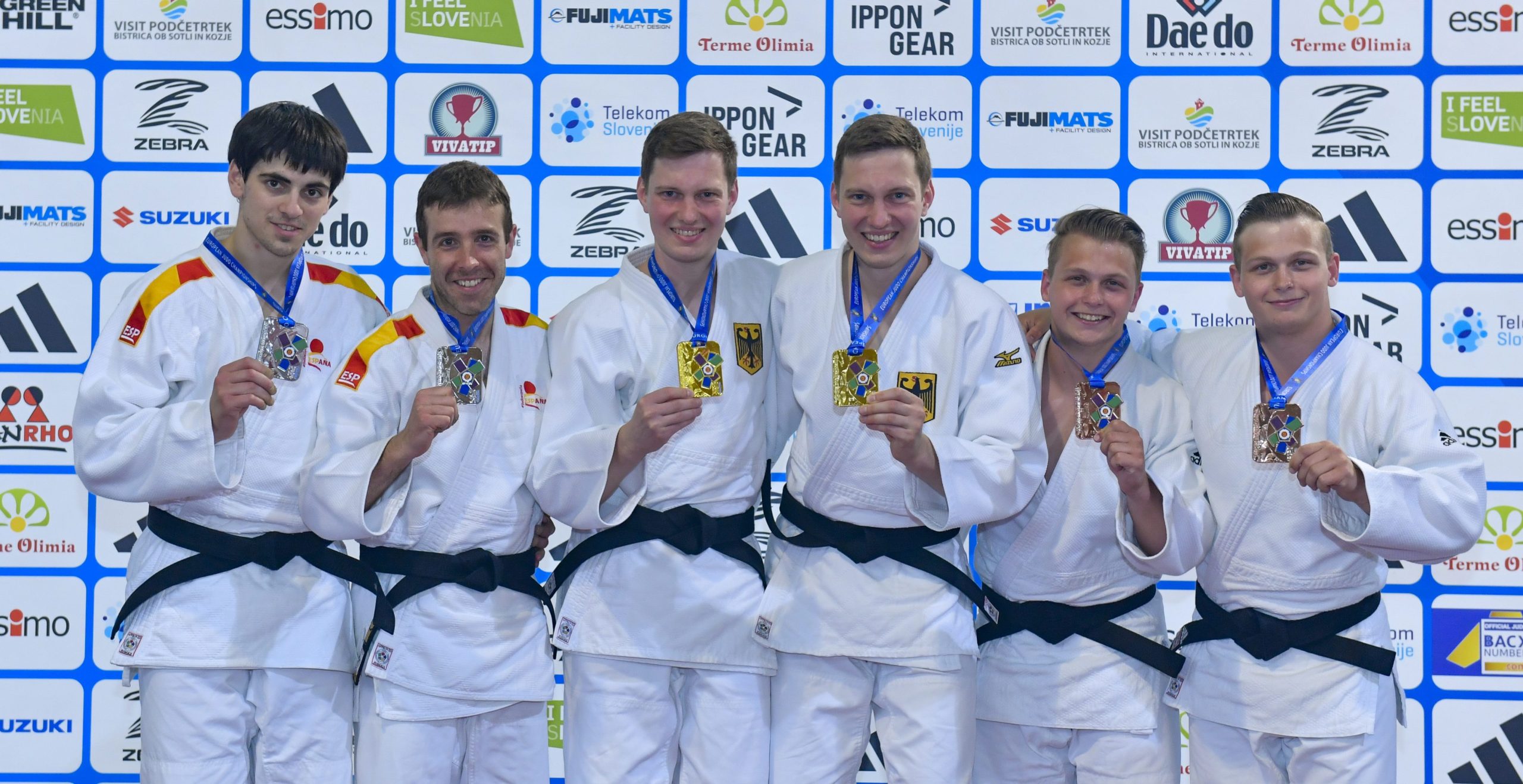 Podium Nage No Kata Group 1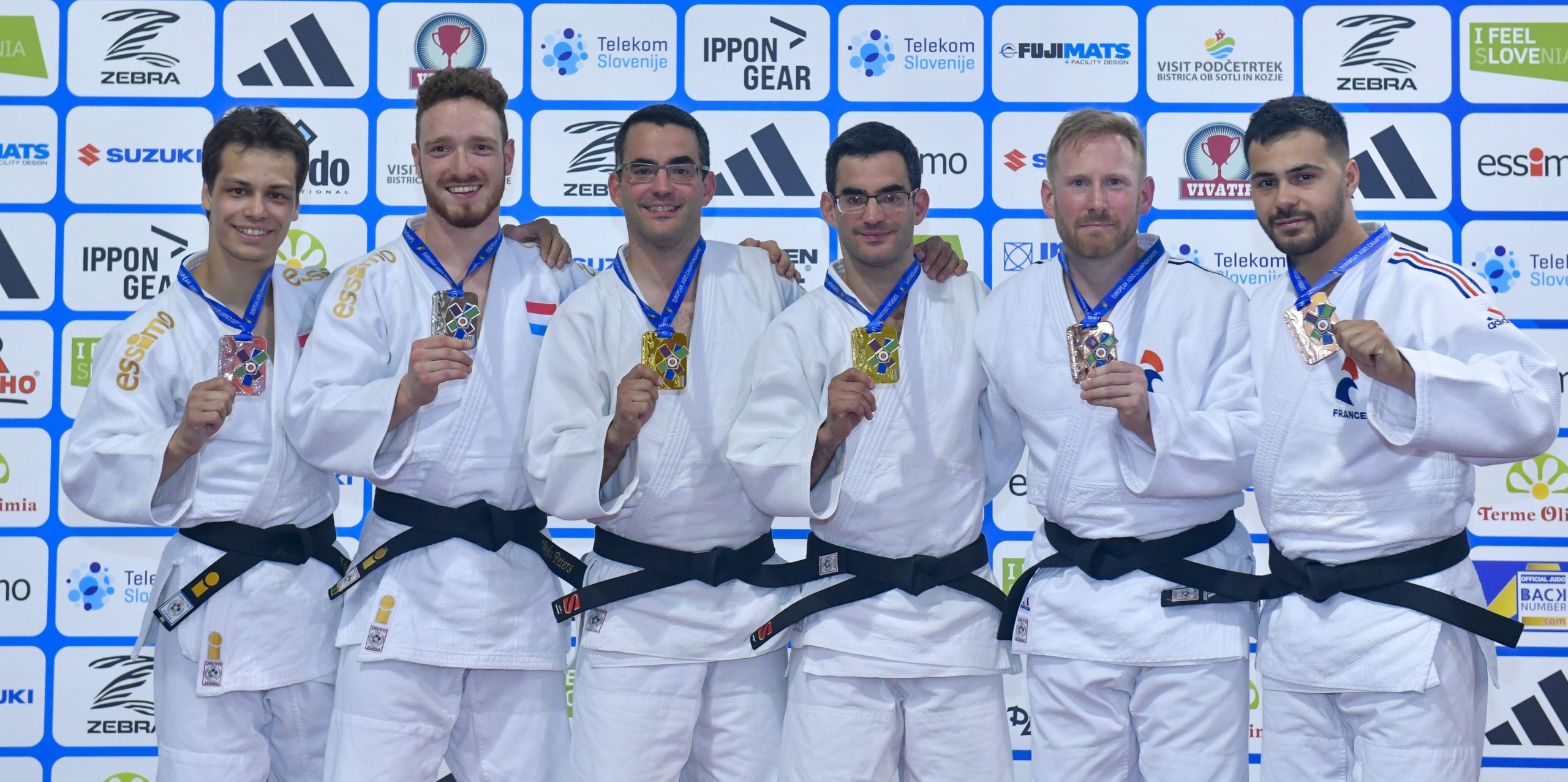 Podium Katame No Kata Group 1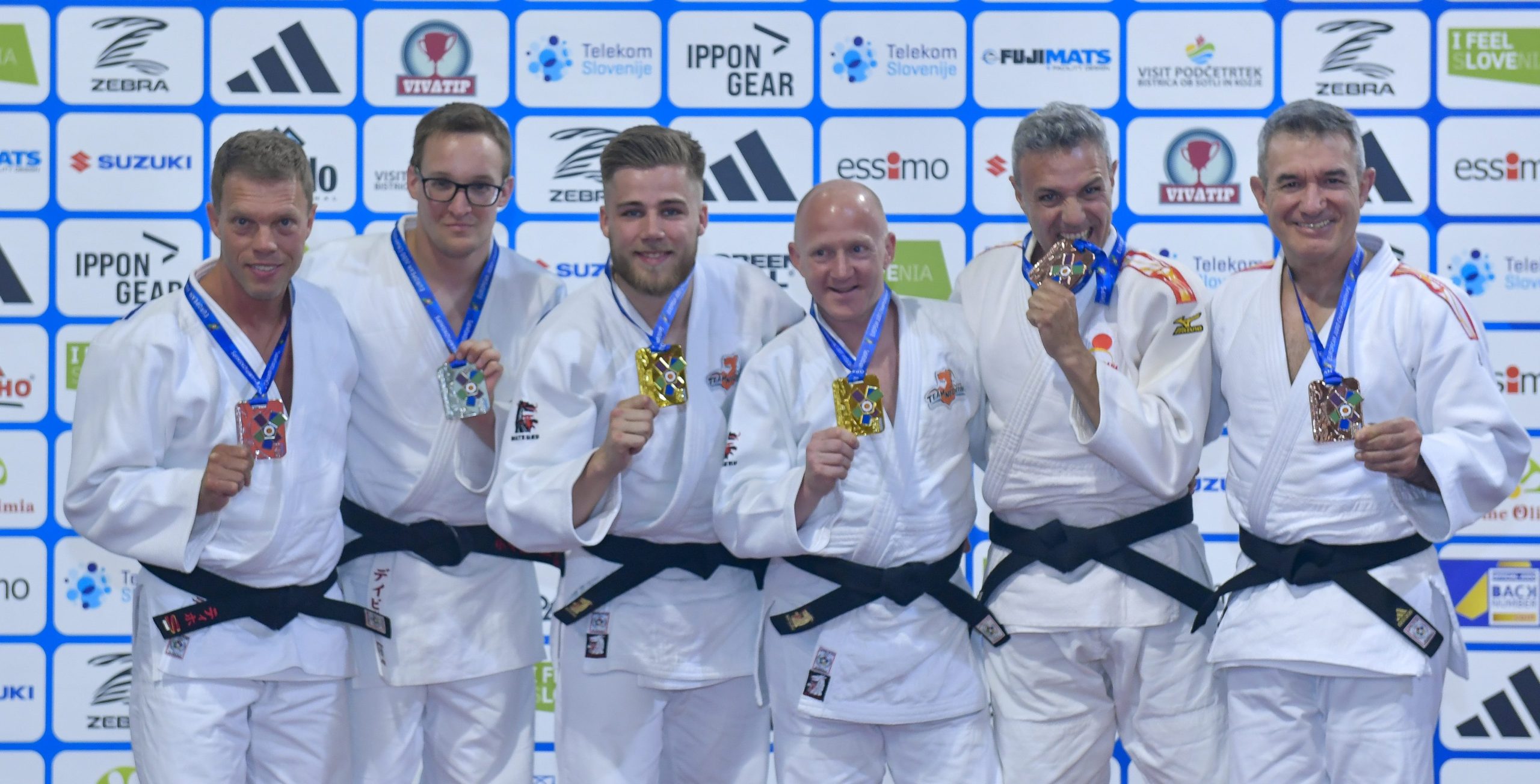 Podium Katame No Kata Group 2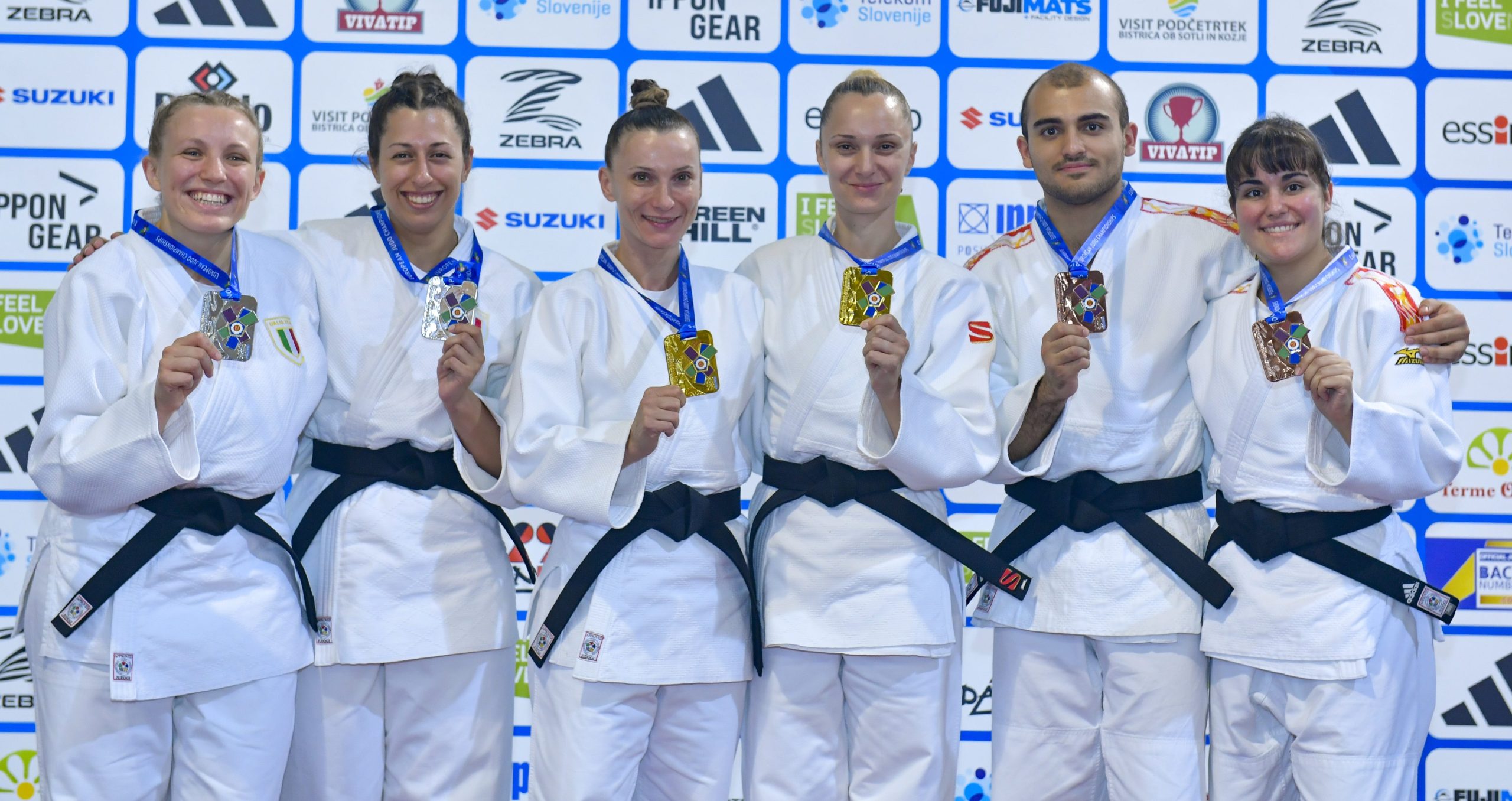 Podium Ju No Kata Group 1
Podium Nage No Kata 5G Juniors Group 1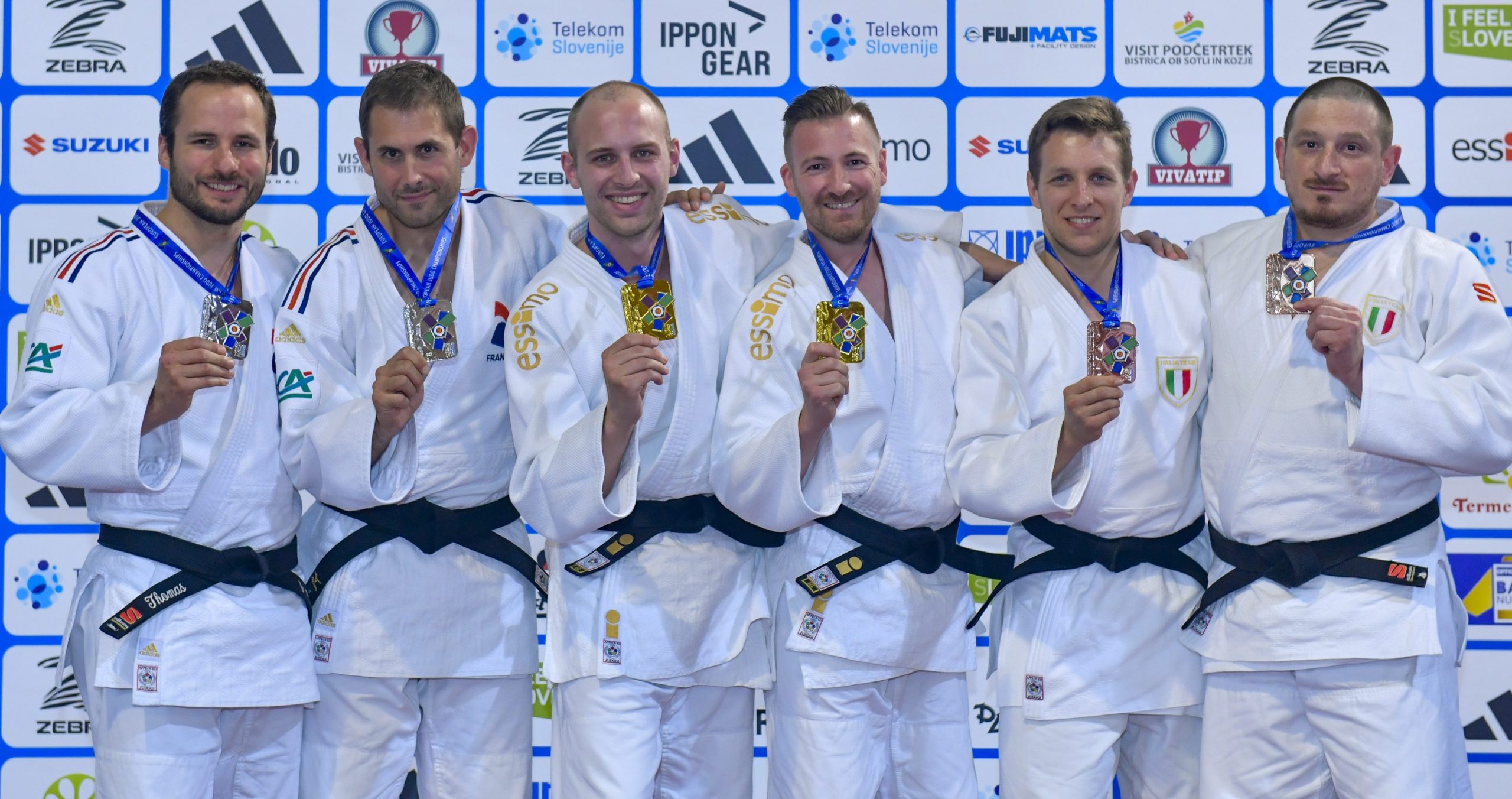 Podium Nage No Kata Group 2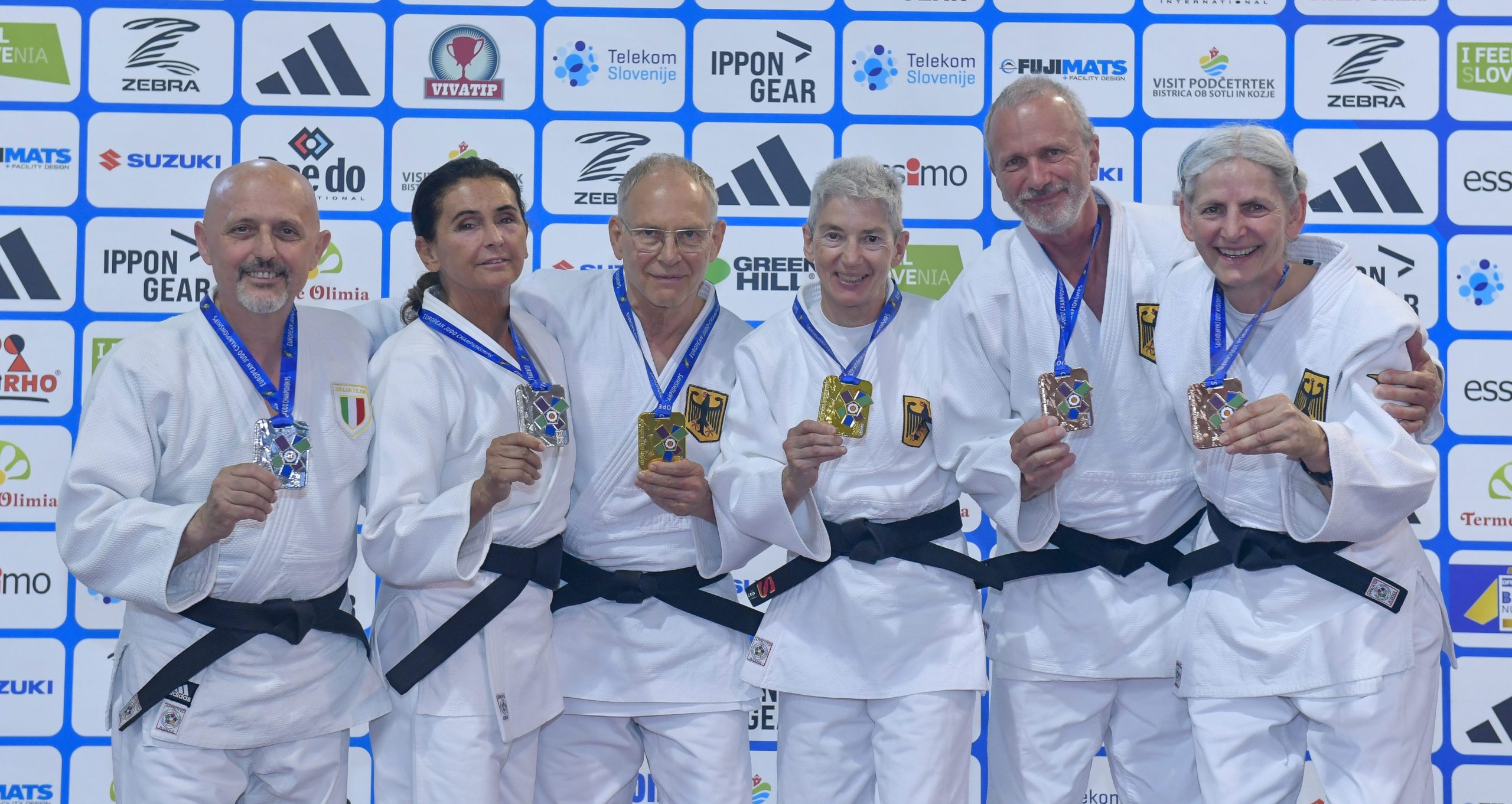 Podium Ju No Kata Group 2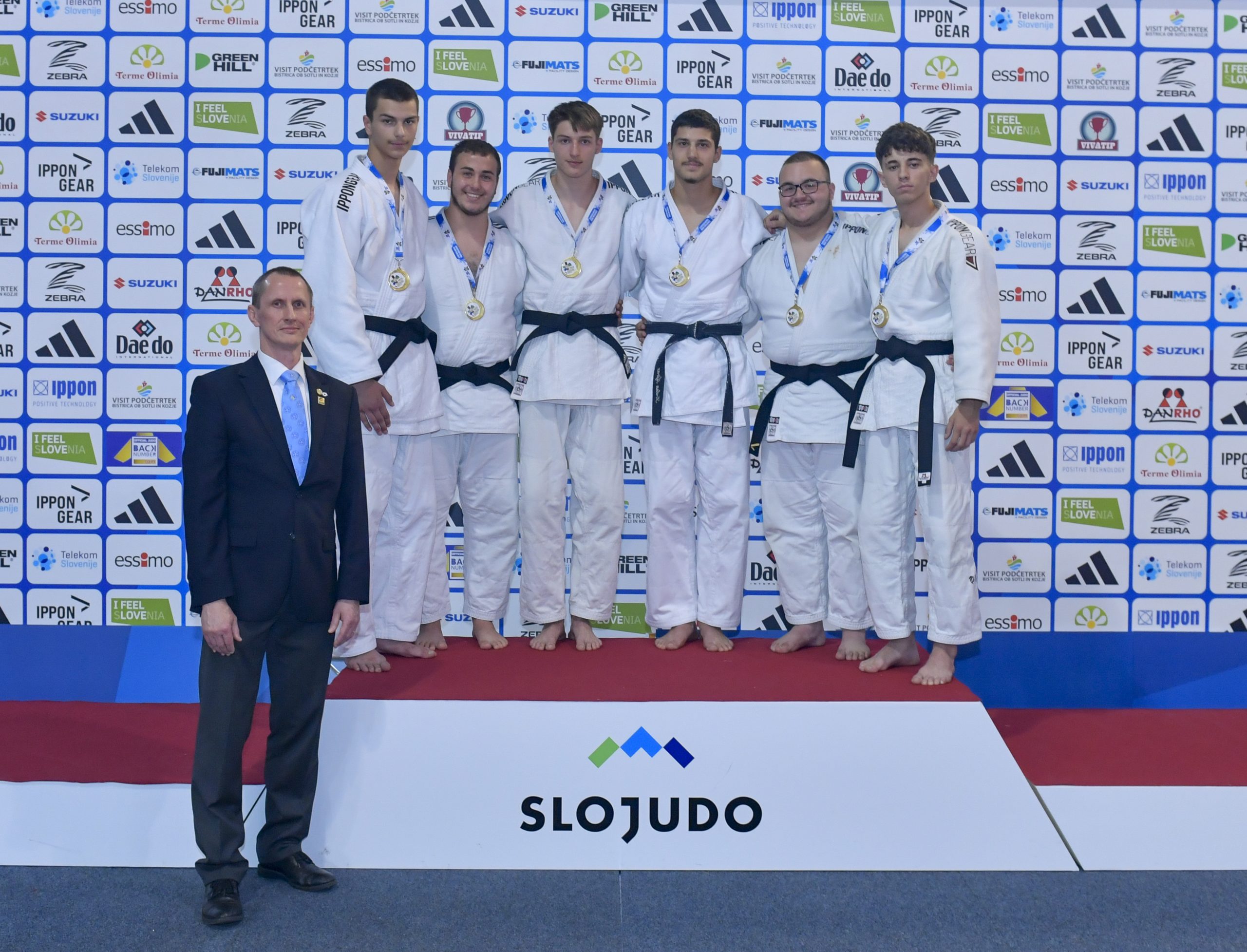 Author: Szandra Szogedi
---