The draw for the Tokyo Olympics is now complete. The line-up and potential match-ups across the 14 categories will undoubtedly generate much speculation. But for those athletes who have a first round contest their opponent is known and there is no longer any guess work (at least in the first round). The seeded athletes (eight of them) will have been reasonably comfortable in the knowledge that they could not be drawn against one of the top eight. But for some, that will come as little compensation. For all those who have round one contests this will be the start point. Unfortunately for some it will also be the point beyond which they will not progress.
Take for example the case of Stephan HEGYI (AUT) in the men's +100kg category. The unseeded Austrian has been unlucky on a couple of counts. He managed to avoid the top eight seeds only to be drawn against Teddy RINER (FRA). Not the first round opponent Hegyi would have hoped for. Worse still. Waiting for the winner will be Rio Olympic bronze medallist Or SASSON (ISR) and whomsoever emerges from this trio will likely face world number one Tamerlan BASHAEV (ROC) in the first quarter-final.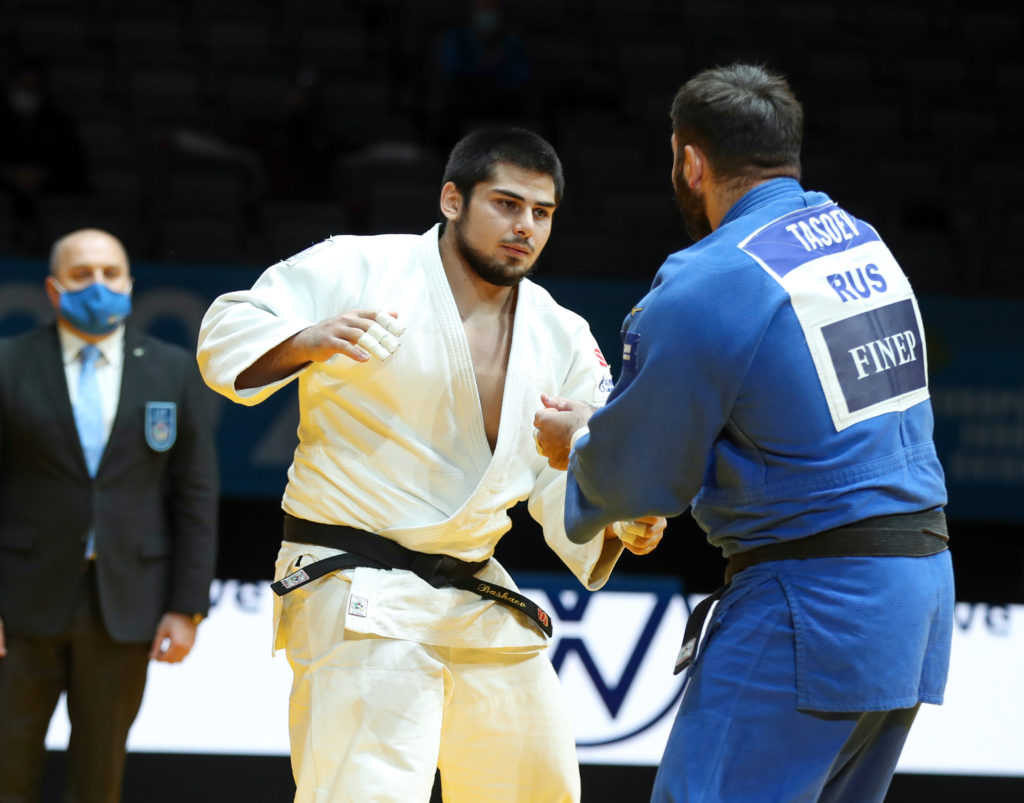 In the -100kg category the draw in round one has for the most part been kind to the athletes. Apart that is from the match-up between world #9 Zelym KOTSOIEV (AZE) and #12 Alexandre IDDIR (FRA). The pair have met on two previous occasions Kotsoiev winning both.
In the -90kg category only one place on the IJF World Ranking List separates Rafael MACEDO (BRA) from Islam BOZBAEV (KAZ). Macedo is the number eight seed and is unlucky to be the only seed in the category required to have a first round contest. They have not fought previously.
In the -81kg category UNGVARI Attila (HUN) faces a tricky opening contest against former world masters bronze medallist and four times African champion Mohamed ABDELAAL (EGY).
Whilst the round one action in the -73kg category may not be exactly explosive that is because the fireworks have been saved up for round two. Included in the round two line-up will be number one seed Rustam ORUJOV (AZE) v unseeded Musa MOGUSKOV (RUS); 2018 world champion AN Changrim (KOR) v 2016 Olympic champion at -66kg Fabio BASILE (ITA); and 2021 world silver medallist Tommy MACIAS (SWE) v Victor SCVORTOV (UAE). Alexandru RAICU (ROM) has the unenviable task of facing odds on favourite and defending Olympic champion ONO Shohei (JPN).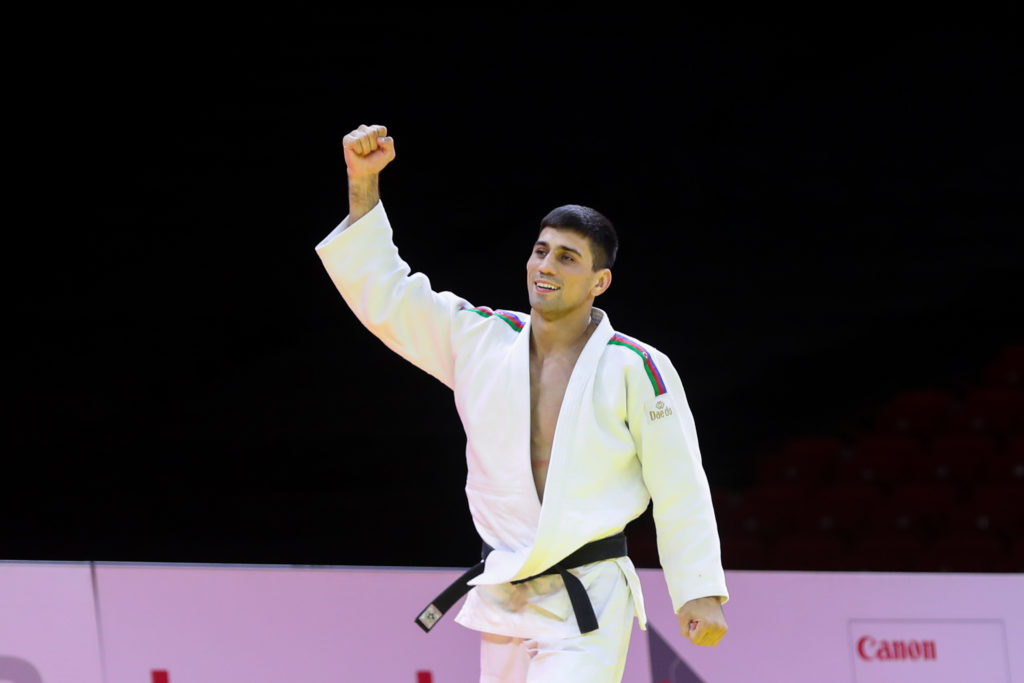 Number seven seed in the -66kg category is Alberto GAITERO MARTIN (ESP). He won't be best pleased at having secured his place in the top eight only to be rewarded with a first contest against unseeded danger man Georgi ZANTARAIA (UKR).
In the -60kg category Ashley MCKENZIE (GBR) and Karamat HUSEYNOV (AZE) missed out on being seeded and although they avoid coming up against the top eight their first round contest looks set to be a tough one.
In the -48kg category look out for the round one contest between Shrine BOUKLI (FRA) and Milica NIKOLIC (SRB). 2020 European champion Boukli has defeated Nikolic on the two occasions that they have met.
In the -52kg category Fabienne KOCHER (SUI) has been drawn in round one against Ana PEREZ BOX (ESP) whom she lost to in the semi-final of the 2021 world championships a month or so ago. Perez Box has won all four of their previous encounters. Kocher will be hoping for a different outcome this time around.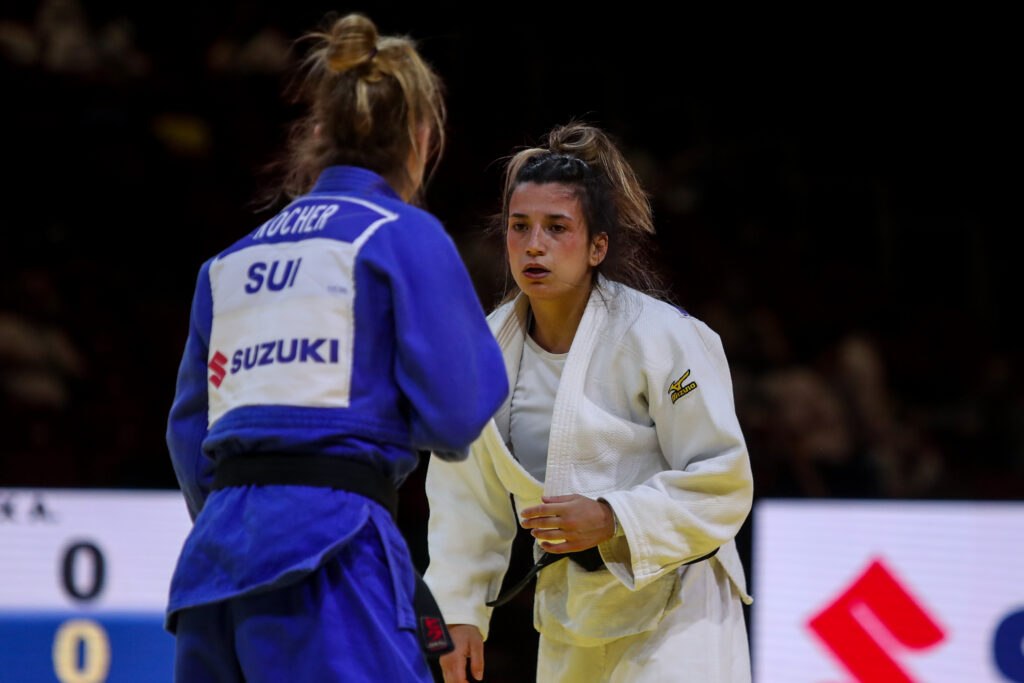 This is probably the last cycle for world number 12 KARAKAS Hedvig (HUN) who in the first round will be up against world number 14 Julia KOWALCZYK (POL) in the -57kg category. Karakas won their only previous meeting. Look out too in the first round for Kaja KAJZER (SLO) v DORJSUREN Sumiya (MGL).
In the -63kg category Lucy RENSHALL (GBR) comes up against TASHIRO Miku (JPN) in the Nippon Budokan, a daunting task, even without the fanatical home support. Other first round contests to look out for include Martyna TRAJDOS (GER) v OZBAS Szofi (HUN) and Juul FRANSSEN (NED) v 2021 world bronze medallist Anja OBRADOVIC (SRB).
There are three particularly tough round one match-ups in the -70kg category. All six athletes involved are ranked in the top 20 in the world. Number six seed Giovanna SCOCCIMARRO (GER) will face Elvismar RODRIGUEZ (VEN), Maria BERNABEU (ESP) will face Madina TAIMAZOVA (ROC) and Maria PEREZ (PUR) will face Gemma HOWELL (GBR).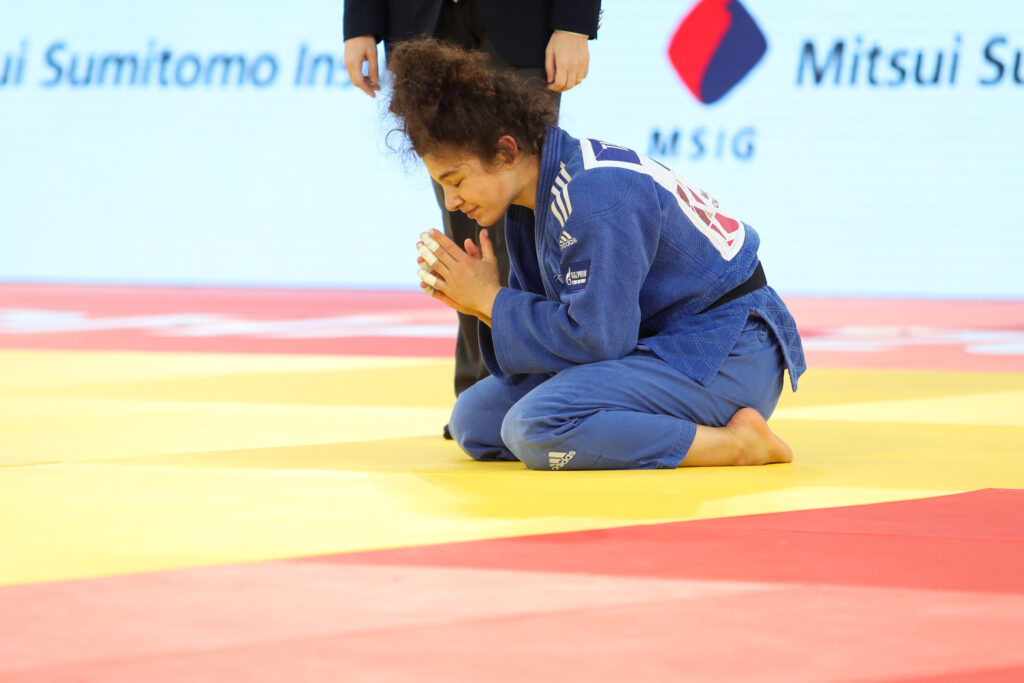 In the -78kg category Bernadette GRAF (AUT) faces MA Zhenzhao (CHN) an opponent to who she lost at the 2019 world championships in Tokyo. Graf will be hoping that it is not déjà vu. In any case, the winner will face in round two number one seed MadeleIne MALONGA (FRA).
The contest between 2019 masters champion Tessie SAVELKOULS (NED) and HAN Mijin (KOR) in the +78kg category is more than just a tough first round contest. It is one that seemed unlikely to take place given seriousness of the injury suffered by Savelkouls at the Paris Grand Slam almost a year and a half ago. Savelkouls has not competed since, and it is a mark of her determination that sees her back to fitness for these Games. Look out too for Kayra SAYIT (TUR) v MBALLA ATANGANA Hortence (CMR). The Cameroonian can be a very testing opponent.
Judoka
Author: Thea Cowen
---