During the past week, double Olympic Champion, SHOHEI Ono debuted his presence at an international training camp, precisely in Madrid. It is the first ever time the Japanese judo legend took part in a training camp as a guest in Europe. Over 1000 judoka from across the continent gathered to learn from one of the best. Shohei shared his view on judo in Europe generally and his purpose of being on this side of the world.
Judo in Europe is good; I can see a lot of fire in people, everyone is always very enthusiastic. European judoka are very physical but also stiff, in Japan we practice softly. When it comes to Europe, I love two places; one them is Dusseldorf because I always won there and Spain because I have wonderful memories of Castelldefels and Alicante camp. I also like Barcelona.
During my week in Madrid, I wanted to make sure I enjoyed myself and analyse the reaction and feedback of everyone about my judo. As per my time in Europe, I am seeking to learn and understand the different style of judo across European countries. I also want to learn about different cultures in each place. There is so much energy around here.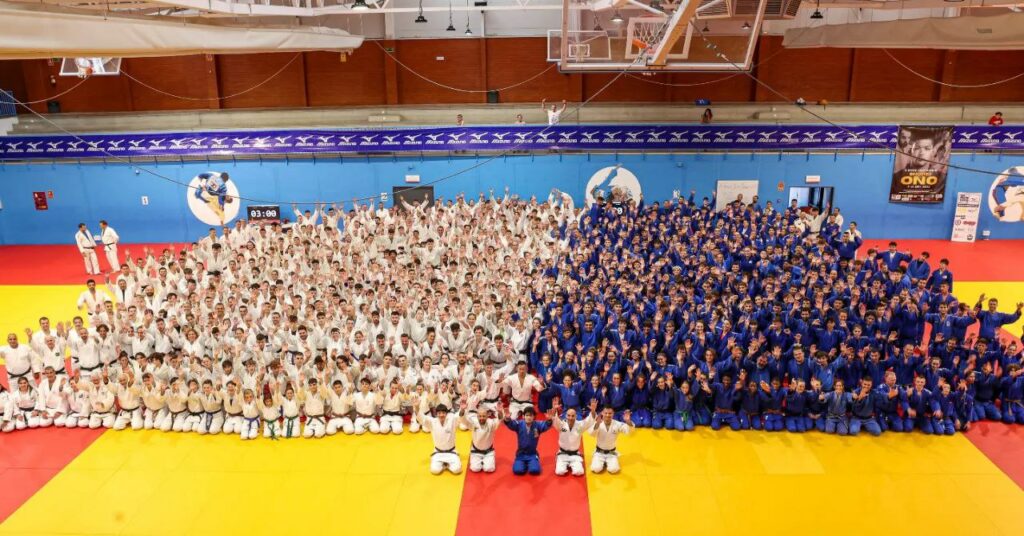 Author: Szandra Szogedi
---