It has taken a little under one year for Guram TUSHISVILI (GEO) to establish himself as one of the leading competitors in the men's heavyweight division. That fact was reinforced further with Tushishvili's gold medal winning performance in the +100kg category on the second and final day of the World Judo Masters in St. Petersburg. In the absence of Teddy RINER (FRA) all eyes were focused on Tushisvili, the man seen by many as the best and strongest challenge to the great Riner.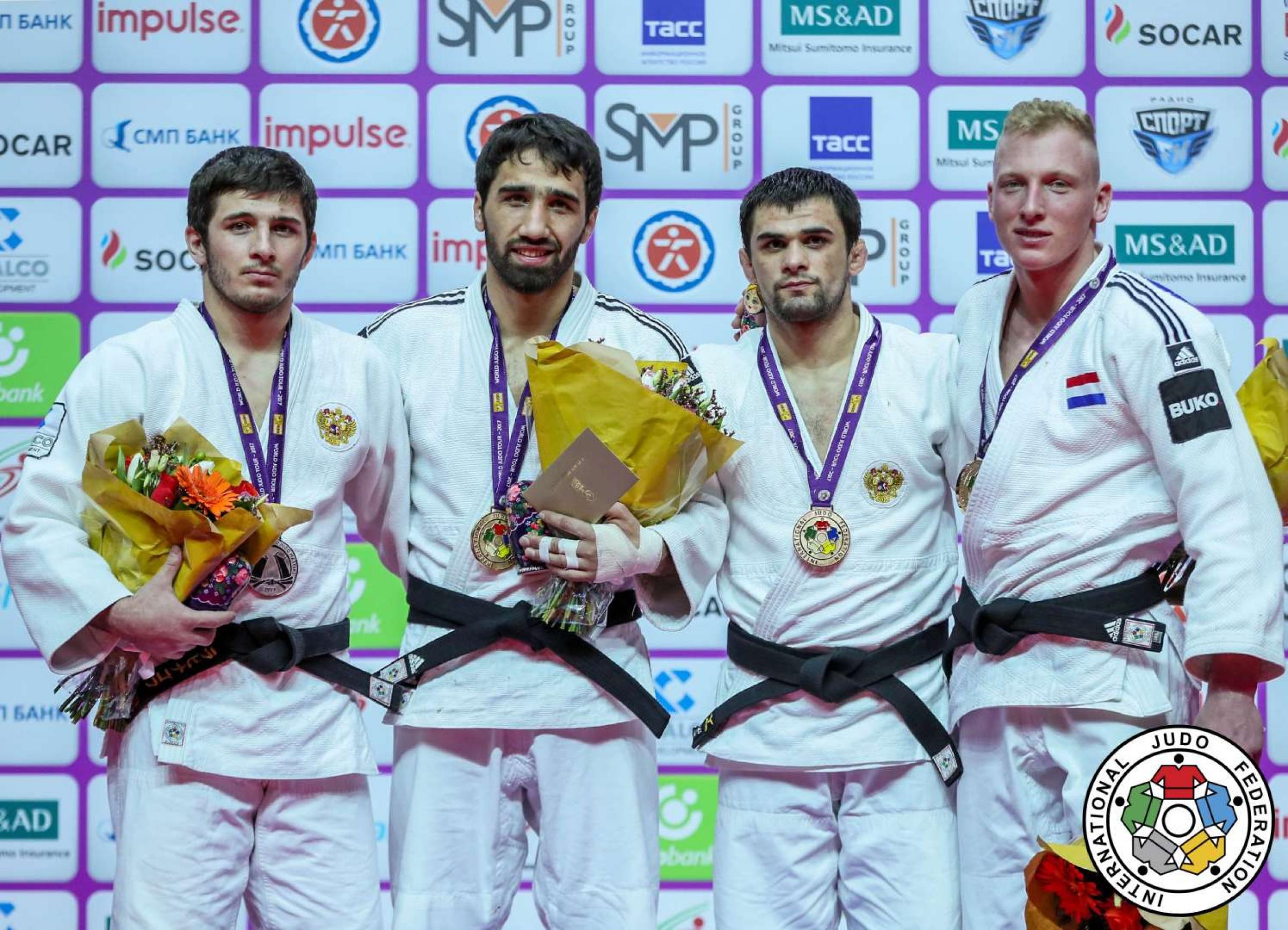 -81 kg 1. KHALMURZAEV, Khasan (RUS) 2. LAPPINAGOV, Aslan (RUS) 3. DE WIT, Frank (NED) 3. KHUBETSOV, Alan (RUS)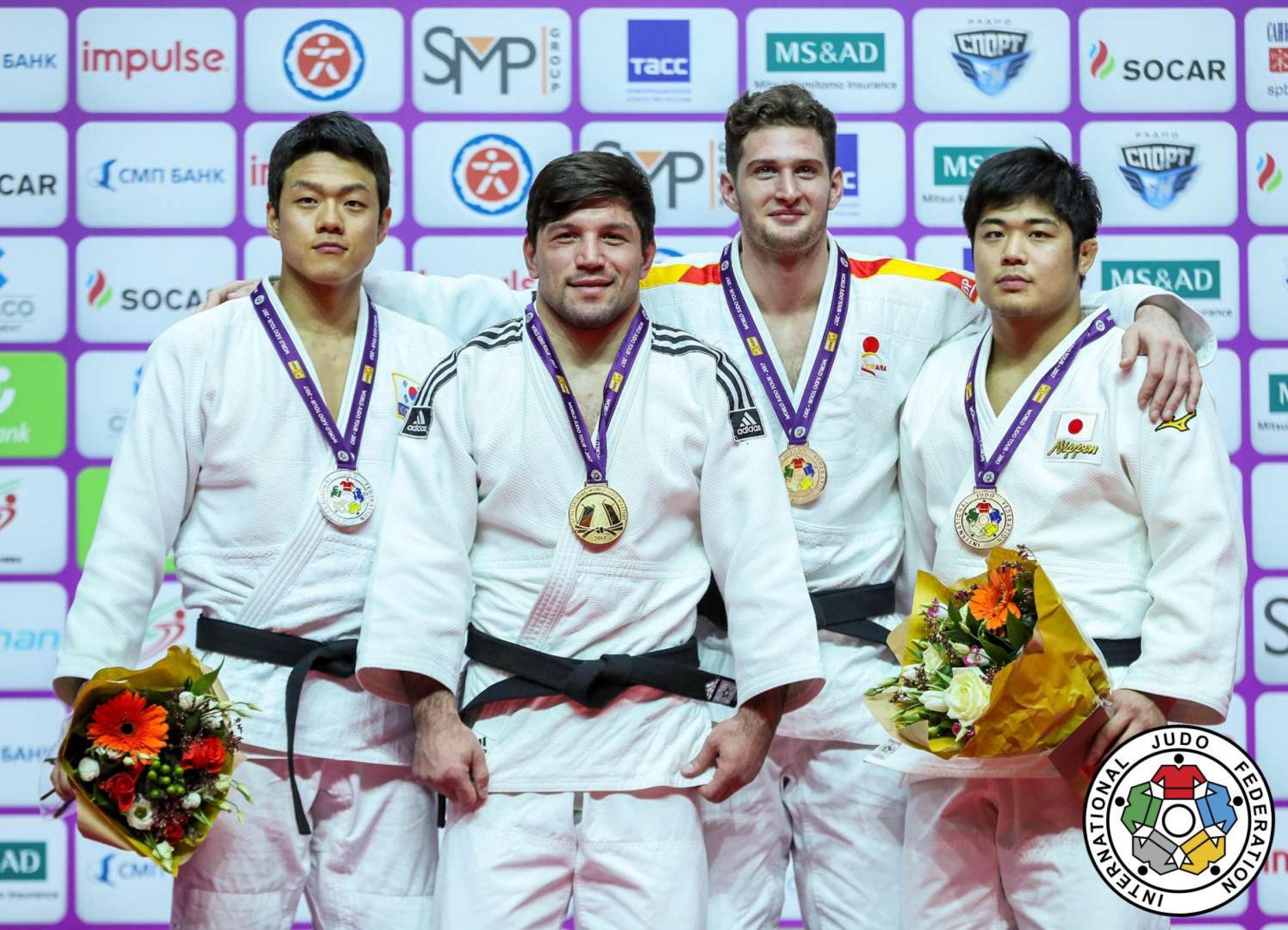 -90 kg 1. GVINIASHVILI, Beka (GEO) 2. GWAK, Donghan (KOR) 3. NAGASAWA, Kenta (JPN) 3. SHERAZADISHVILI, Nikoloz (ESP)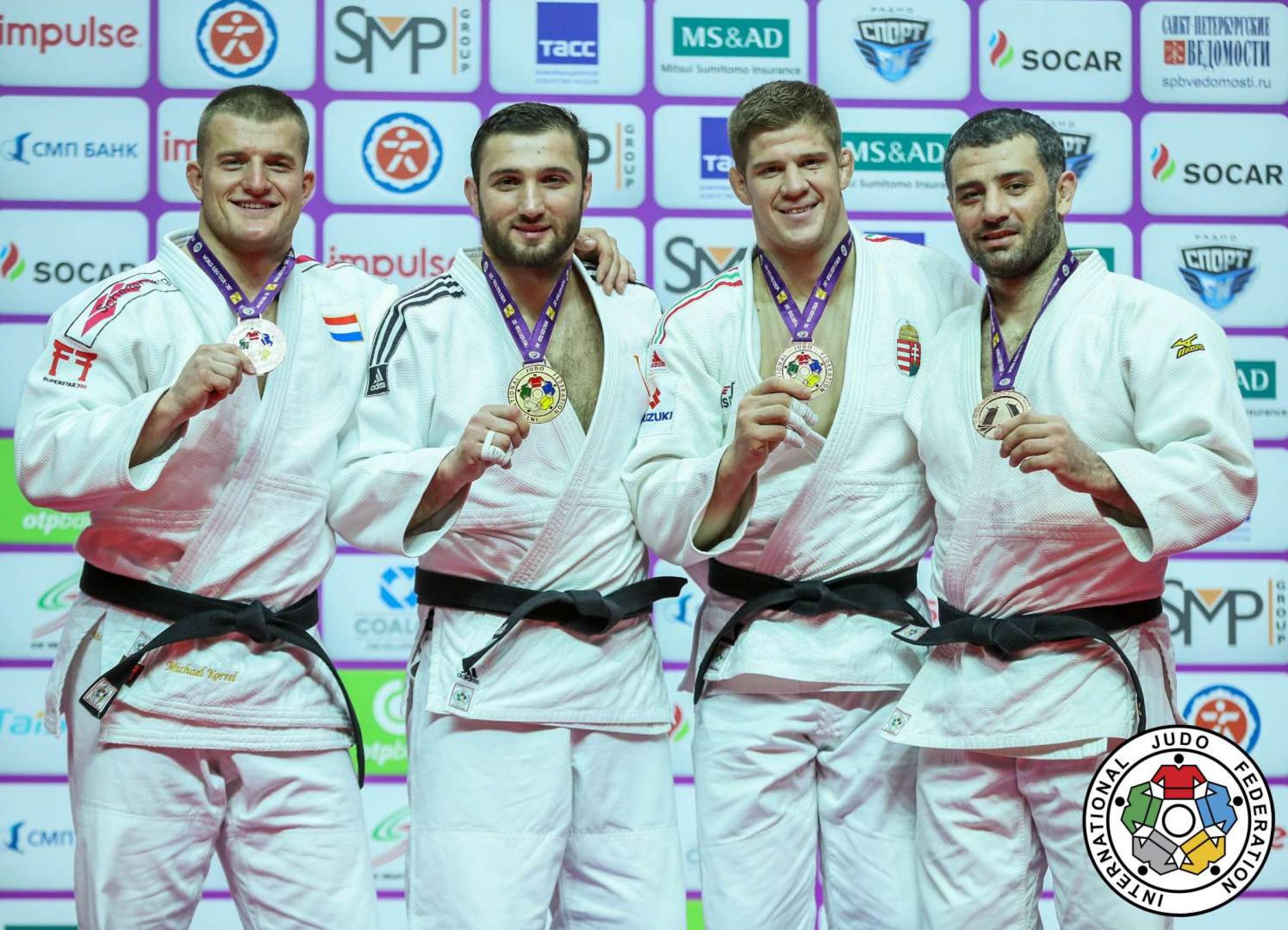 -100 kg 1. LIPARTELIANI, Varlam (GEO) 2. KORREL, Michael (NED) 3. CIRJENICS, Miklos (HUN) 3. MAMMADOV, Elkhan (AZE)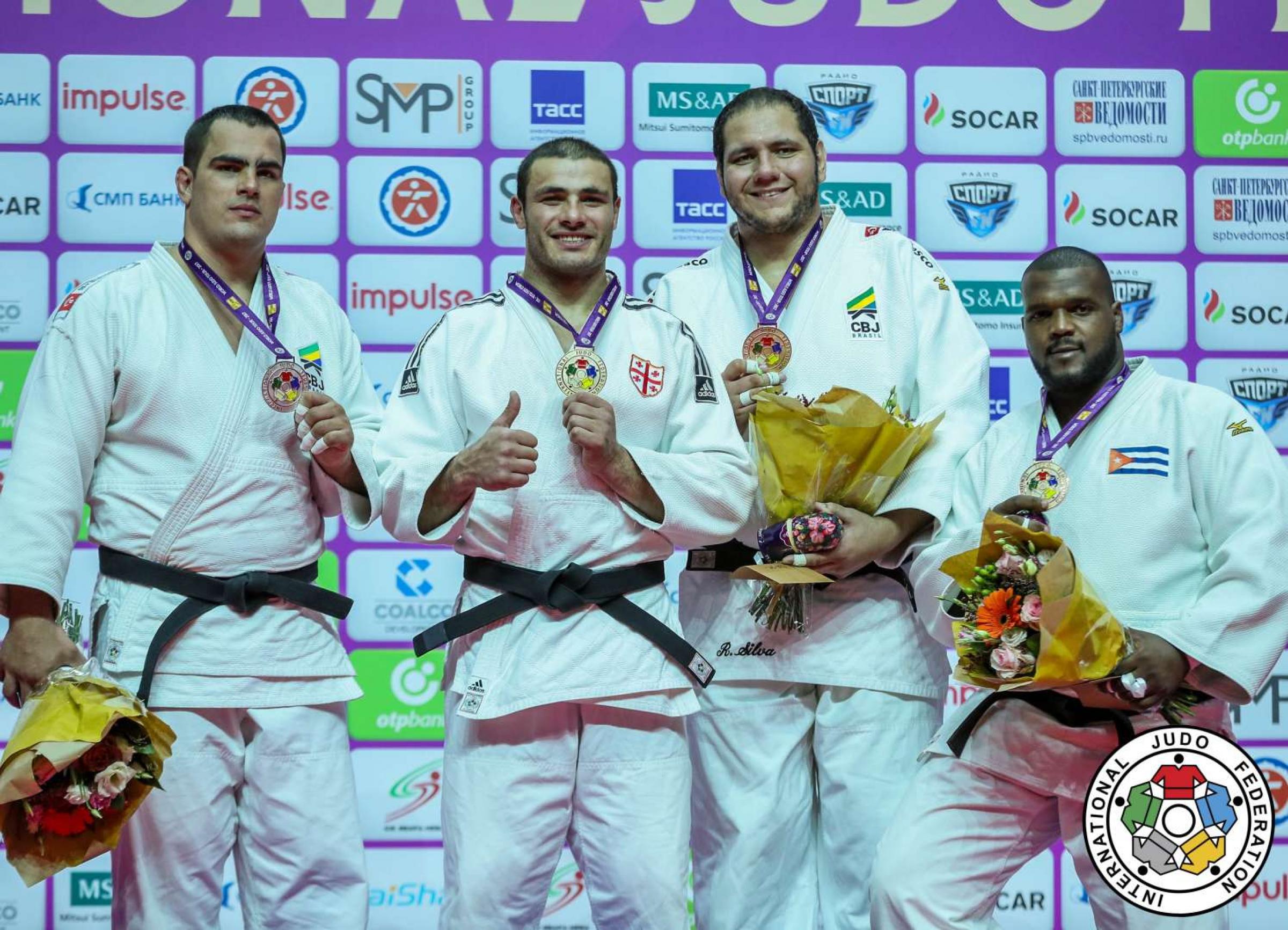 +100 kg 1. TUSHISHVILI, Guram (GEO) 2. MOURA, David (BRA) 3. GARCIA MENDOZA, Alex (CUB) 3. SILVA, Rafael (BRA)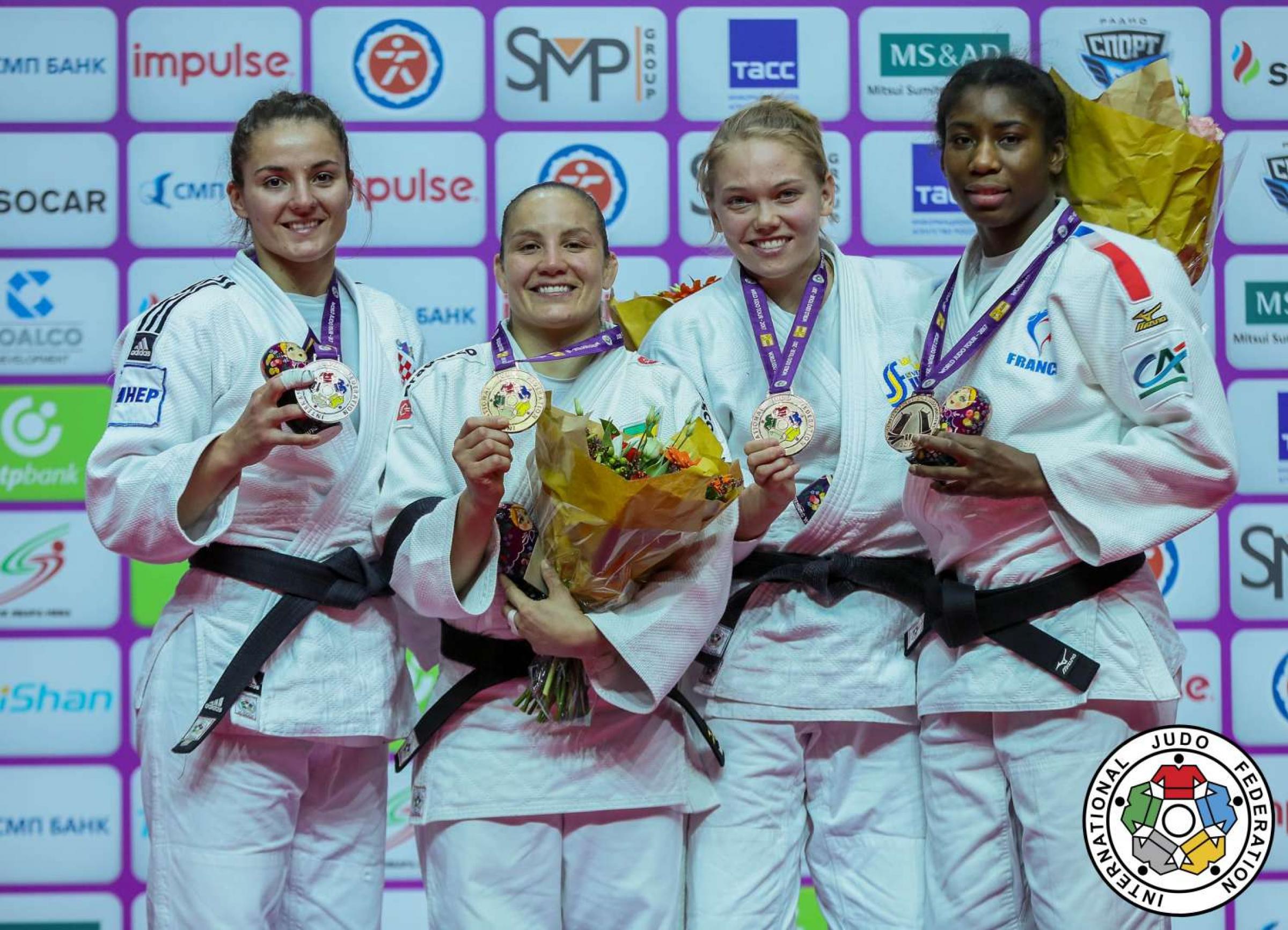 -70 kg 1. PORTELA, Maria (BRA) 2. MATIC, Barbara (CRO) 3. BERNHOLM, Anna (SWE) 3. GAHIE, Marie Eve (FRA)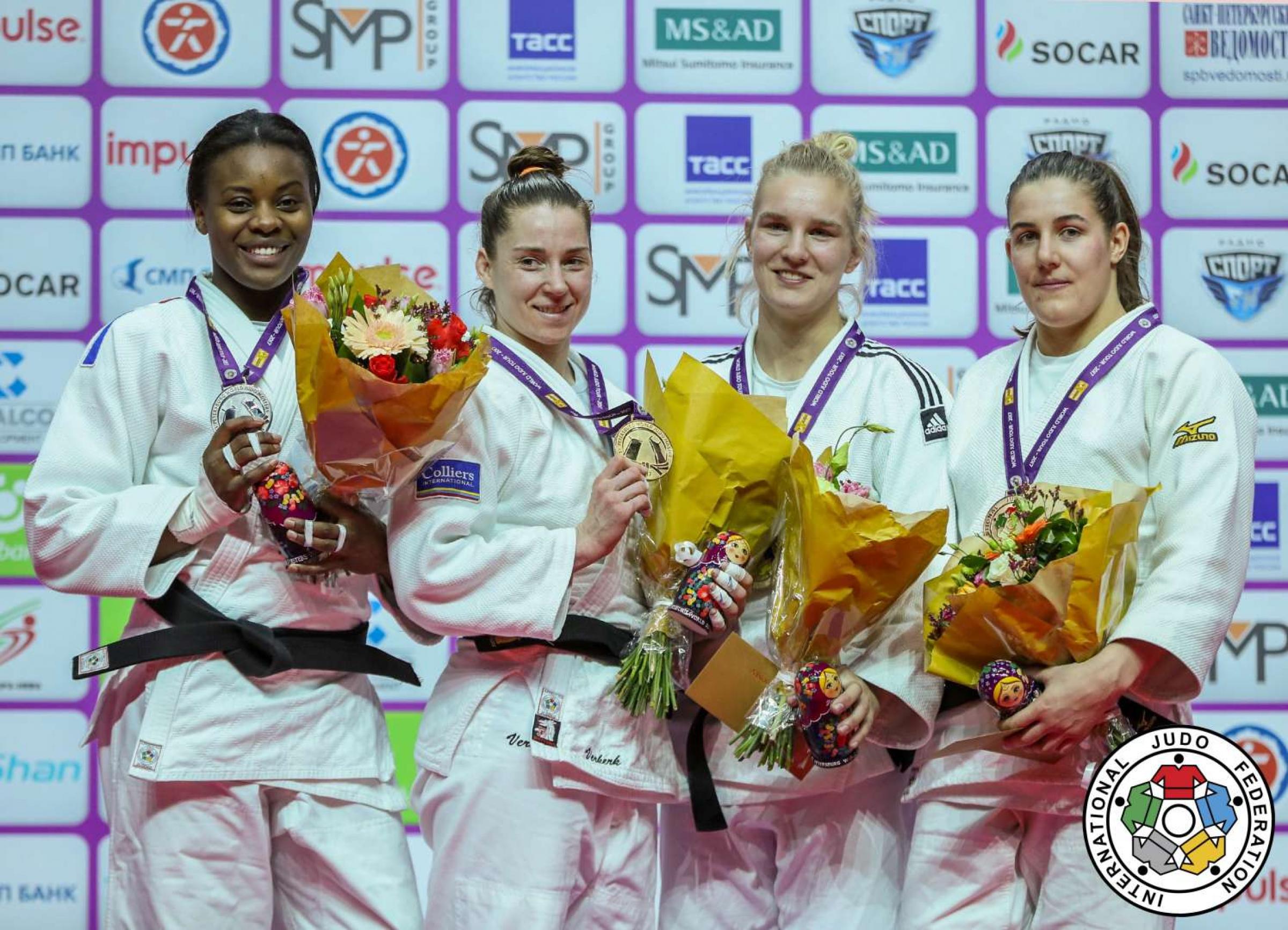 -78 kg 1. VERKERK, Marhinde (NED) 2. MALONGA, Madeleine (FRA) 3. STEENHUIS, Guusje (NED) 3. STEVENSON, Karen (NED)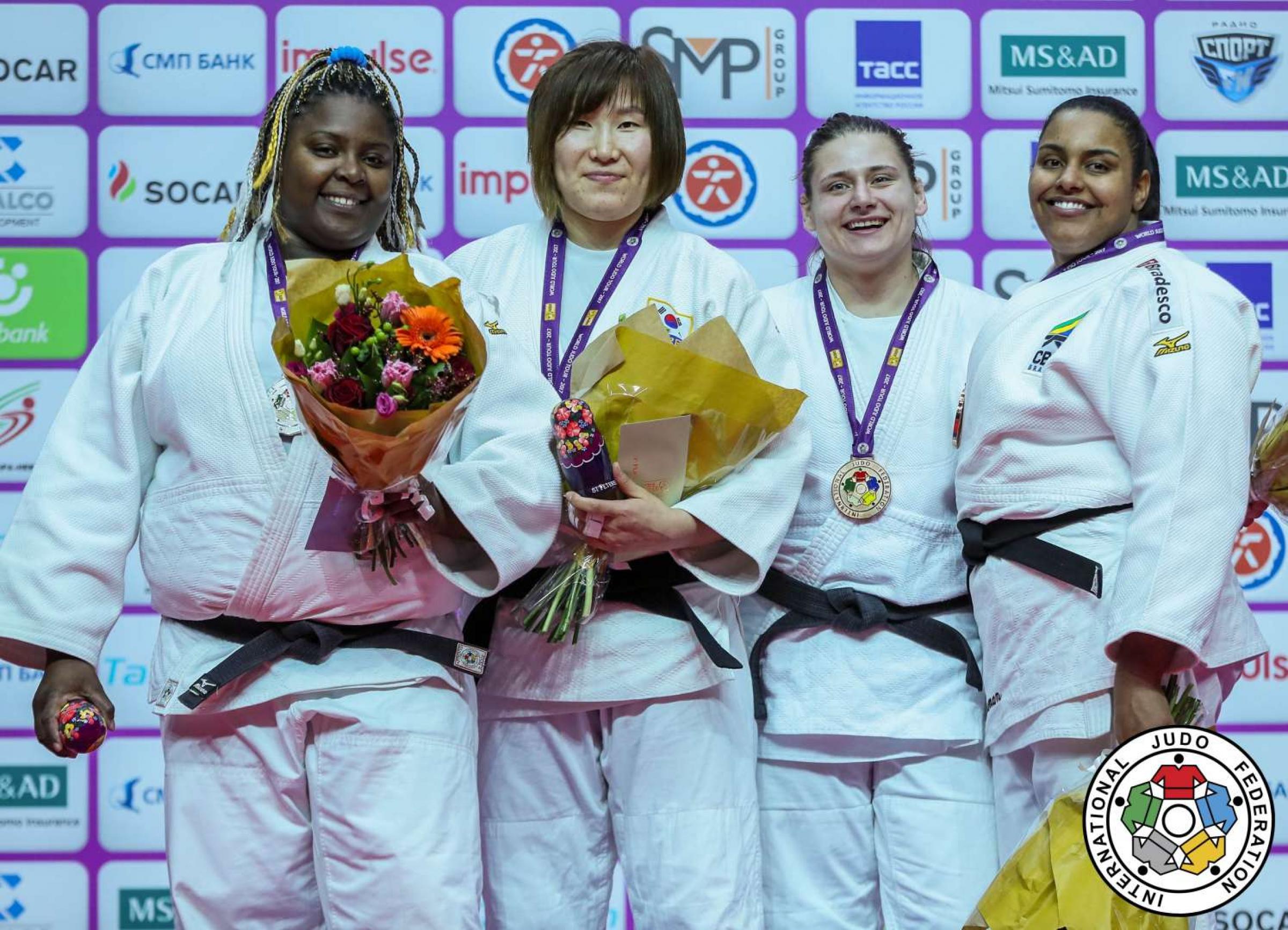 +78 kg 1. KIM, Minjeong (KOR) 2. ORTIZ, Idalys (CUB) 3. ALTHEMAN, Maria Suelen (BRA) 3. CERIC, Larisa (BIH)
Tushisvili began by disposing of Anton KRIVOBOKOV (RUS) with morote seoi nage for ippon within 30 seconds. There followed two difficult physical battles (both of which were won on penalties) first against Alex GARCIA MENDOSA (CUB) and then against Rafael SILVA (BRA) himself a former world Masters champion. But it was in the final against world number one David MOURA (BRA) that Tushisvili showed his skills, throwing the Brazilian first with eri seoi nage for waza ari and then, having trapped both sleeves, with morote seoi nage for ippon to take the gold medal and become the second Georgian (behind Adam OKRUASHVILI) to win a world Masters heavyweight title.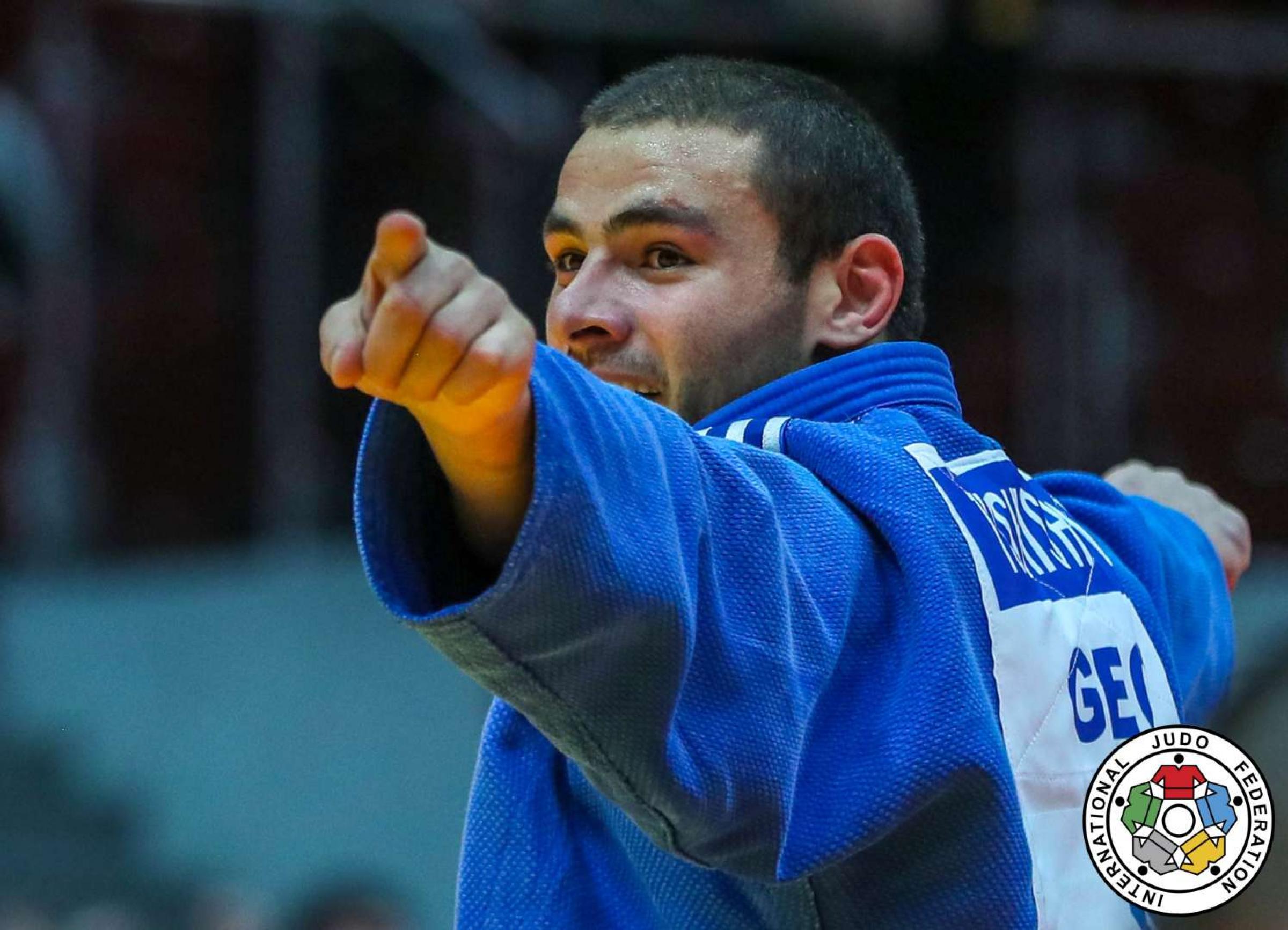 When asked to describe his emotions Tushisvili said,
"To beat the number one in the world feels so good. I wanted to show everybody that I am strong and that I can win here."
It was only to be expected that Tushisvili should feel nervous approaching the final, given that he had earlier seen team mates Beka GVINIASHVILI -90kgs and Varlam LIPARTELIANI -100kgs win gold medals in their respective categories.
"After the gold medal wins from Beka and Varlam I thought I had a little bit pressure. I was the last category – but mentally I stayed strong. I knew that a win was what I wanted."
Tushisvili is one of the lightest in the weight category but has terrific throwing ability. He is a genuine contender and, along with Lukas KRPALEK (CZE) has brought a real sense of excitement to the heavyweight division dominated for almost a decade now by Teddy Riner. It will be interesting to see how much more Tushisvili can improve and the heights that the Georgian will scale in his bid to claim the biggest of prizes. For the time being however, Tushisvili can celebrate his biggest success to date.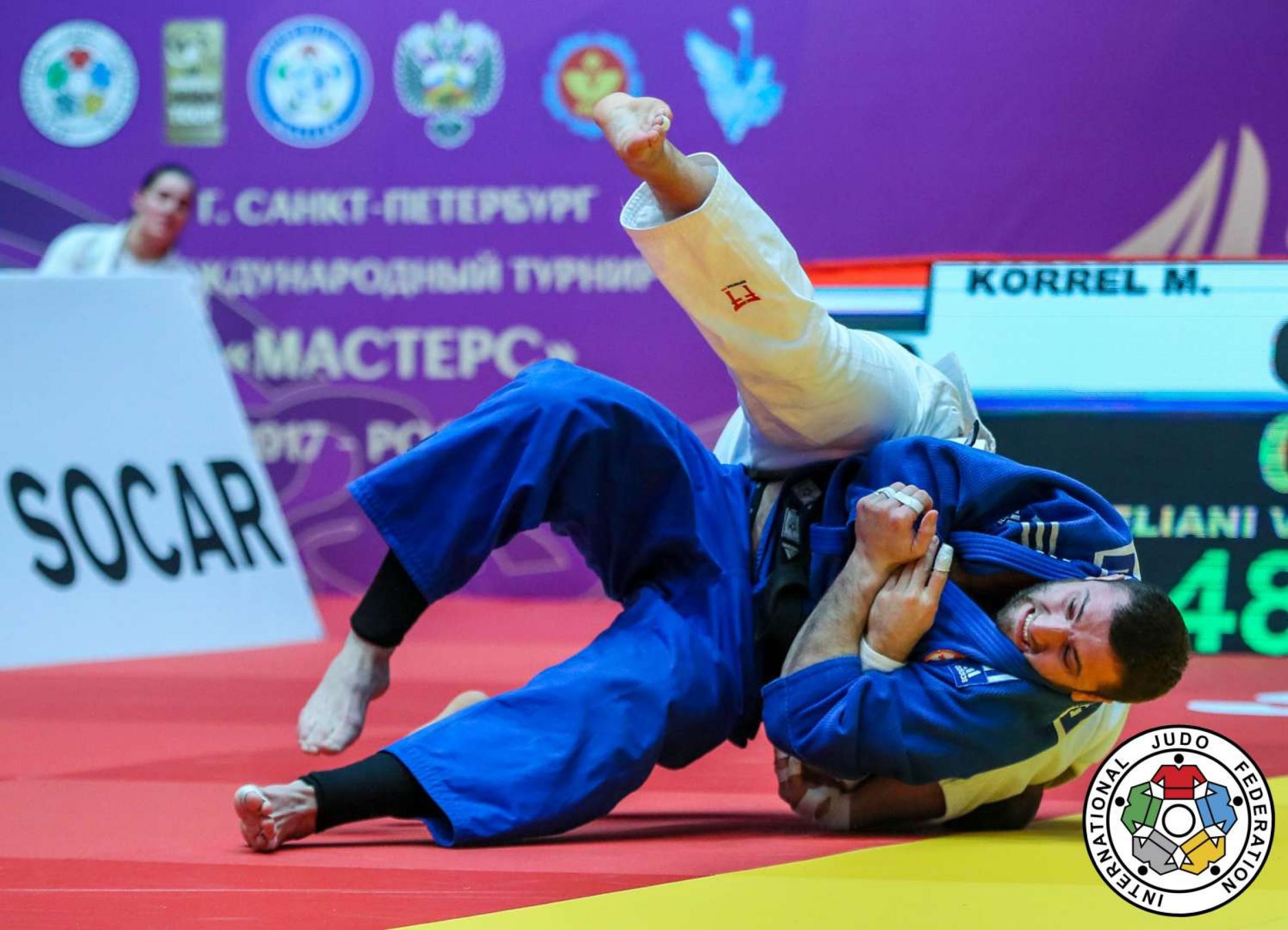 Judoka
---