Day two of the Tashkent Grand Prix saw Michaela POLLERES (AUT) take the gold medal in the -70kg category. Shy and reserved, quiet and gentle, Polleres is all of those things; none of them on the tatami. Instead, the 21-year old Austrian displays a steely determination along with powerful throwing skills, a combination that in the last 12 months has seen her leap from promising junior to a top ten spot on the IJF World Ranking List. Today's win was confirmation (if any was needed) that Polleres is one to watch. In the final Polleres defeated Giovanna SCOCCIMARO (GER). The bronze medals were won by GERCSAK Szabina (HUN) and Elvismar RODRIGUEZ (VEN).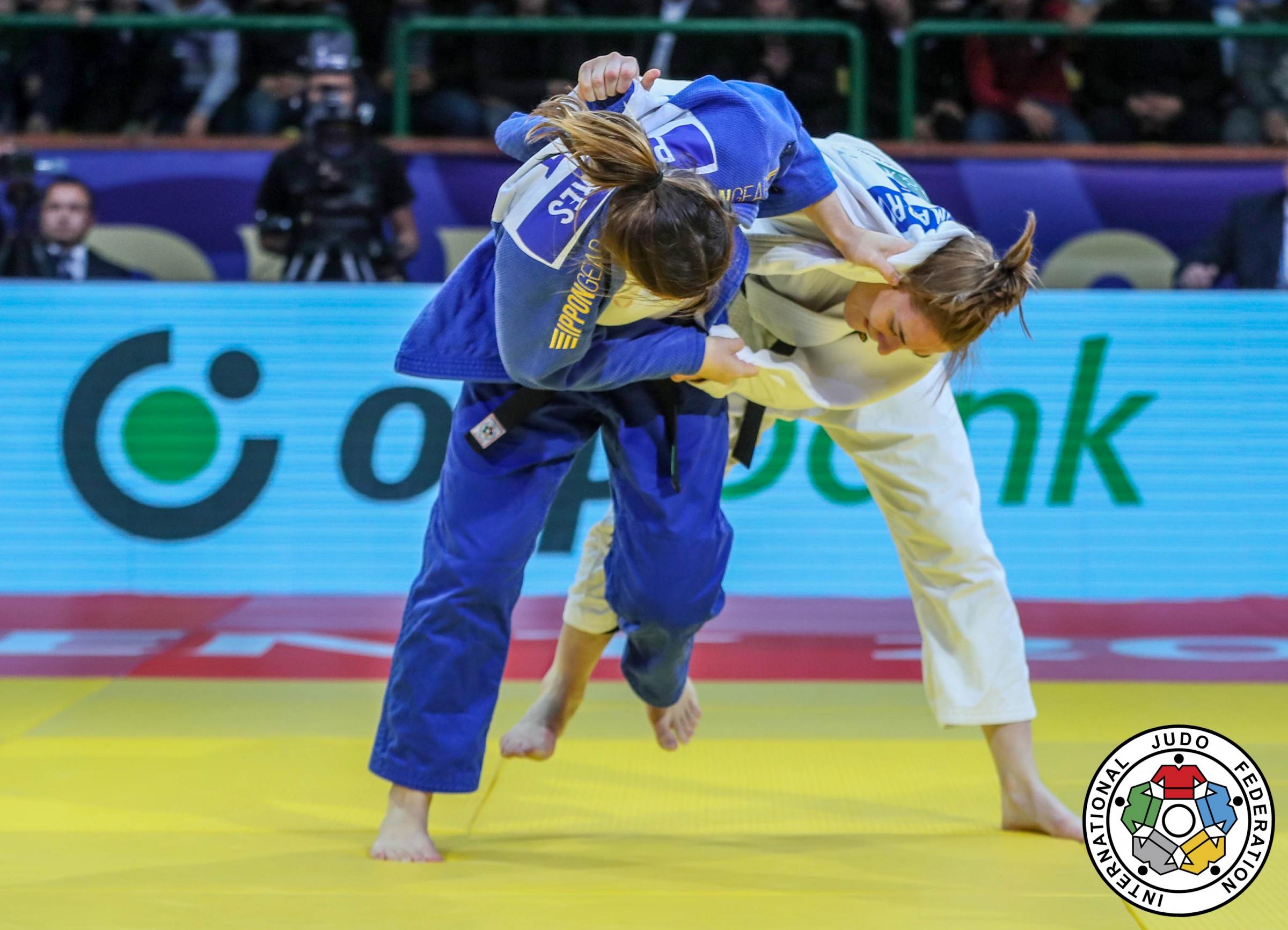 Polleres was animated and excited after her win when she said, "I am very happy about having won gold again. It's a sign that things are working well at this time. I train very hard for things to go well and I focus and train even harder when they don't." When asked about the final with Scoccimaro Polleres said, "I'd fought her on four previous occasions and had won twice and lost twice. It had been a year since I last fought and lost to her at the junior world championships in Zagreb. I suppose the difference from last year is that I've improved a great deal since that loss and I feel a lot more confident about my own abilities. There is still Osaka [Grand Slam] to come and more training. There is of course the Masters [Guangzhou] and then that will be the year end for me."
---
Podium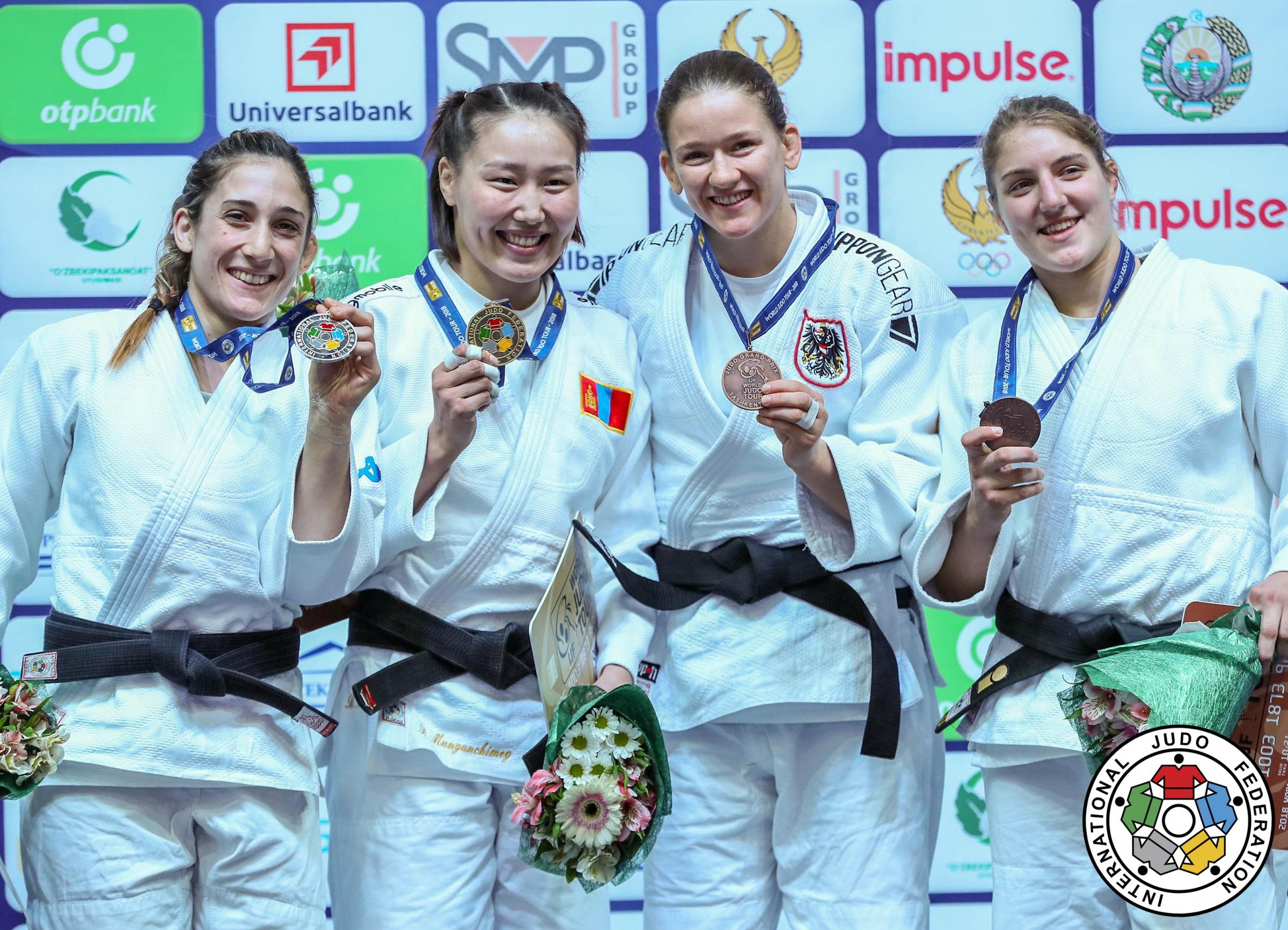 Podium -63 kg 1. BALDORJ, Mungunchimeg (MGL) 2. CENTRACCHIO, Maria (ITA) 3. LESKI, Andreja (SLO) 3. UNTERWURZACHER, Kathrin (AUT)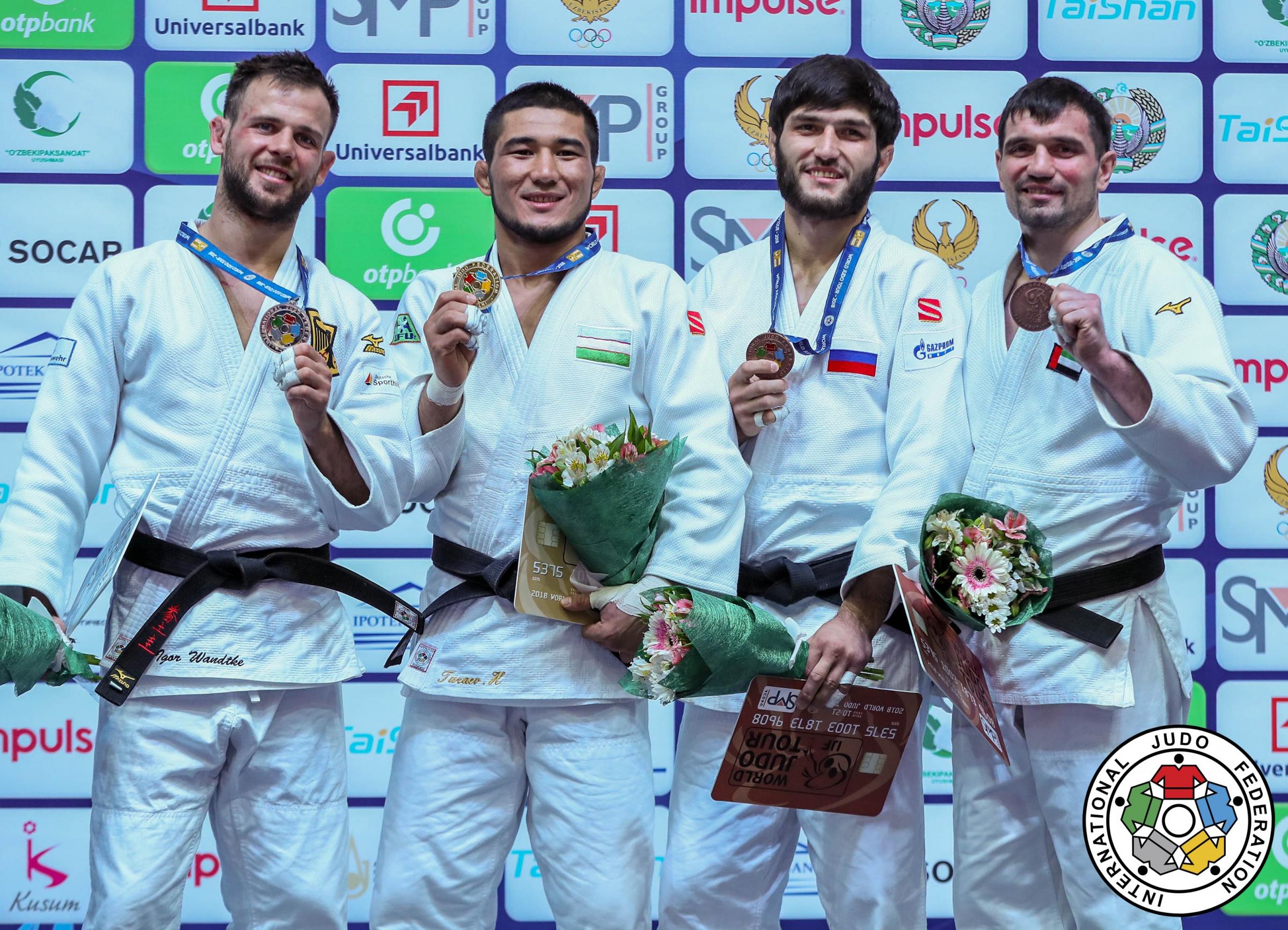 Podium -73 kg 1. TURAEV, Khikmatillokh (UZB) 2. WANDTKE, Igor (GER) 3. BABGOEV, Oleg (RUS) 3. SCVORTOV, Victor (UAE)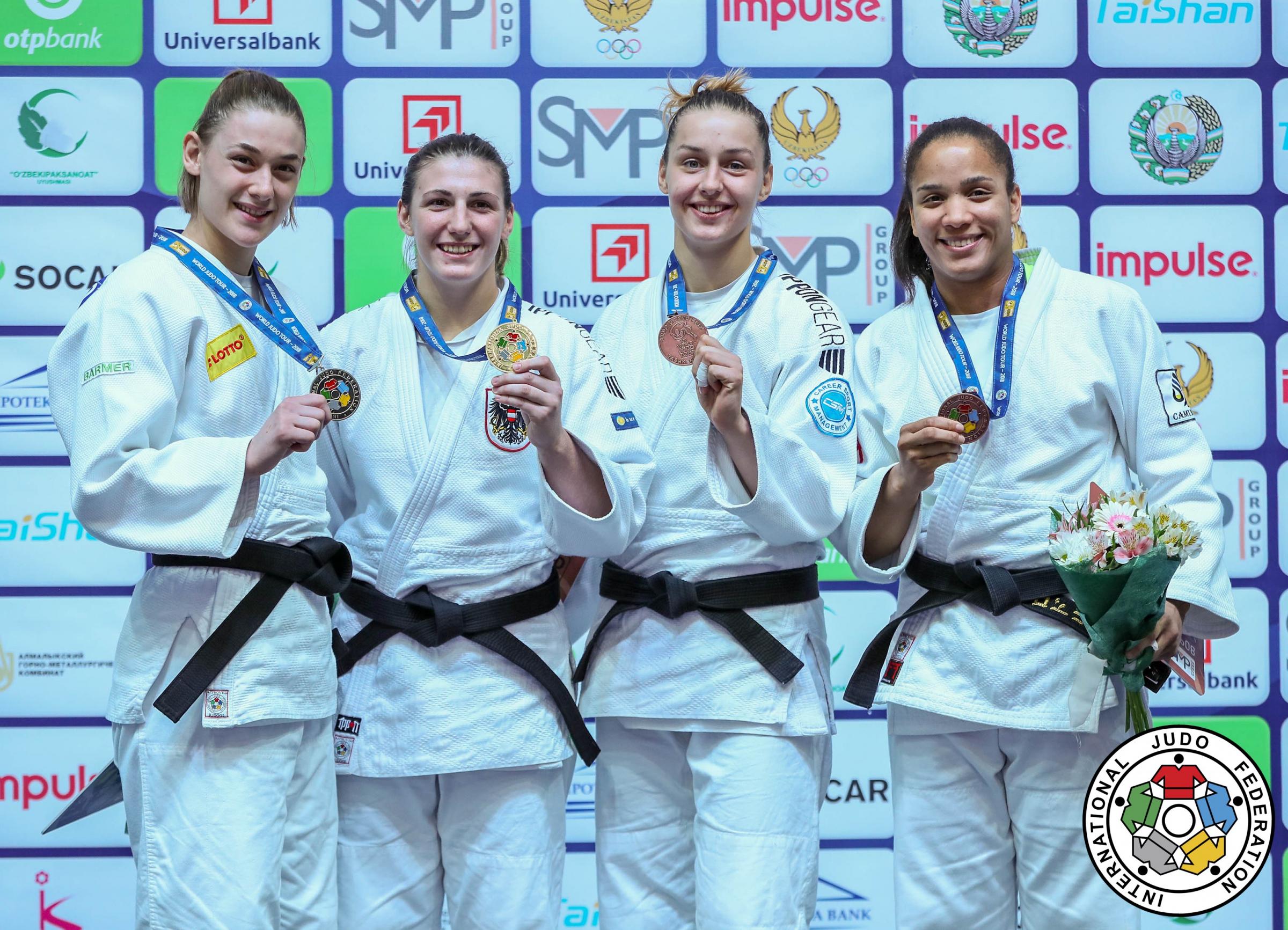 Podium -70 kg 1. POLLERES, Michaela (AUT) 2. SCOCCIMARRO, Giovanna (GER) 3. GERCSAK, Szabina (HUN) 3. RODRIGUEZ, Elvismar (VEN) 5. JAGER, Hilde (NED)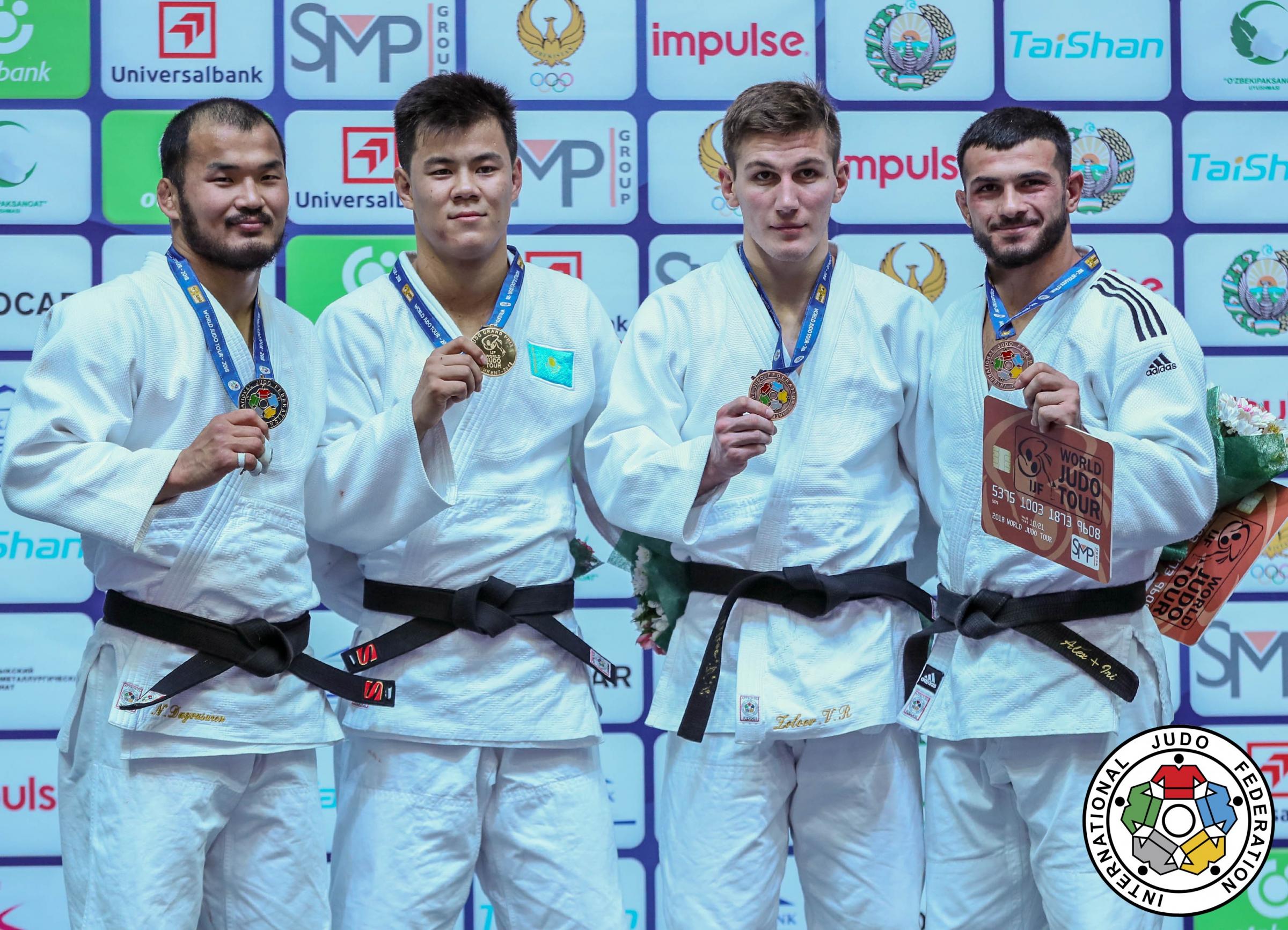 Podium -81 kg 1. KHAMZA, Didar (KAZ) 2. NYAMSUREN, Dagvasuren (MGL) 3. NTANATSIDIS, Alexios (GRE) 3. ZOLOEV, Vladimir (KGZ)
In the -63kg category Maria CENTRACCHIO (ITA) picked up a silver medal when she was defeated in the final by former world bronze medallist BALDORJ Mungunchimeg (MGL). There were bronze medals for Andreja LESKI (SLO) and Kathrin UNTERWURZACHER (AUT).
In the -73kg category Igor WANDTKE (GER) put up a terrific performance in his bid for the gold medal, narrowly losing out in a hotly contested final to home favourite Khikmatilokh TURAEV (UZB). The bronze medals went to Oleg BABGOEV (RUS) and Victor SCVORTOV (UAE).
In the -81kg category the gold medal went to Didar KHAMZA (KAZ) when in an exciting final he defeated NYAMSUREN Dagvasuren (MGL). Alexios NTANASISIS (GRE) defeated Shamil BORCHASVILI (AUT) to collect a bronze medal. There was a bronze medal too for Vladimir ZOLOEV (KGZ).
Judoka
---