Through the doors of the Aorakia Stadium in Heraklion, Greece, walked Or Sasson of Israel. For some, there was the fleeting thought that he couldn't bare to be away from competition and so had entered the Veteran European Championships! But of course, the recently retired Olympic medallist was there to support his brother, Alon.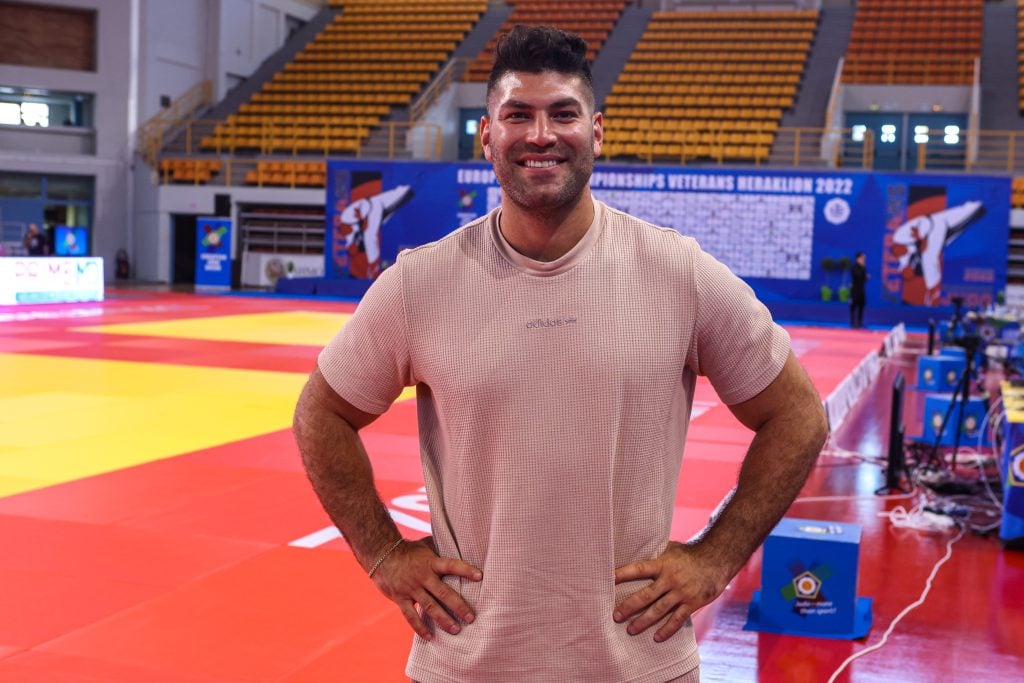 Alon was also a successful judoka, medalling in grand prix events as recently as 2013 as well as European Open events in 2015, however it ended up being the younger of the siblings who stole the limelight.
I'm very excited to be in the coaching chair, especially because it is my brother, you know I started to train because of him, he was my model. This competition is different, there is not the high stress of competition, it is much more friendly. My brother is a father now and married, he said he needed a new challenge!

During our younger years it was very complicated because in certain periods I was behind him but I became more successful. I wouldn't say he was ever jealous but it was difficult, it did change for us though especially after Rio and Tokyo, he was so happy for me and supported me, we are great friends.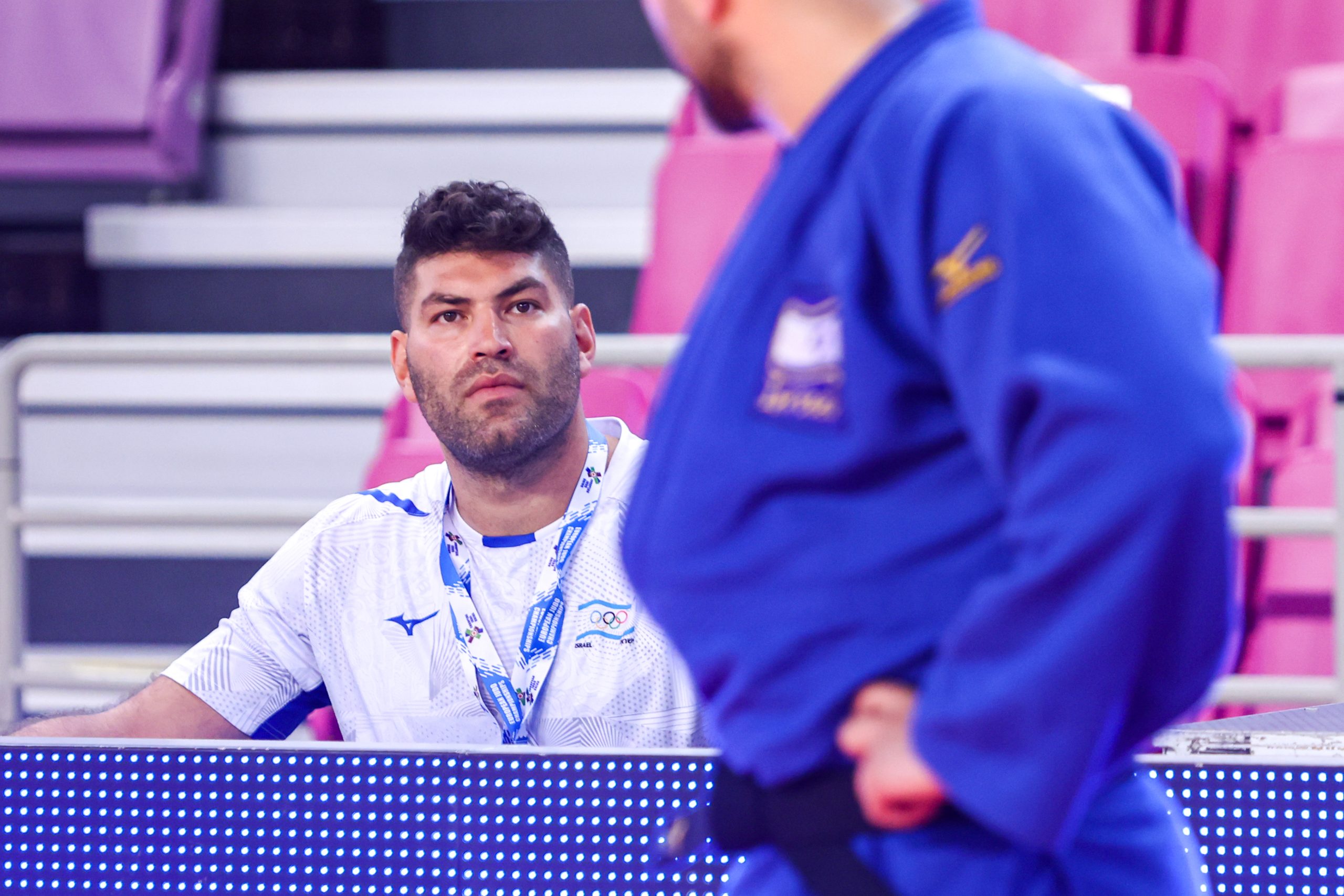 In the coaching chair: a different perspective for younger brother, Or.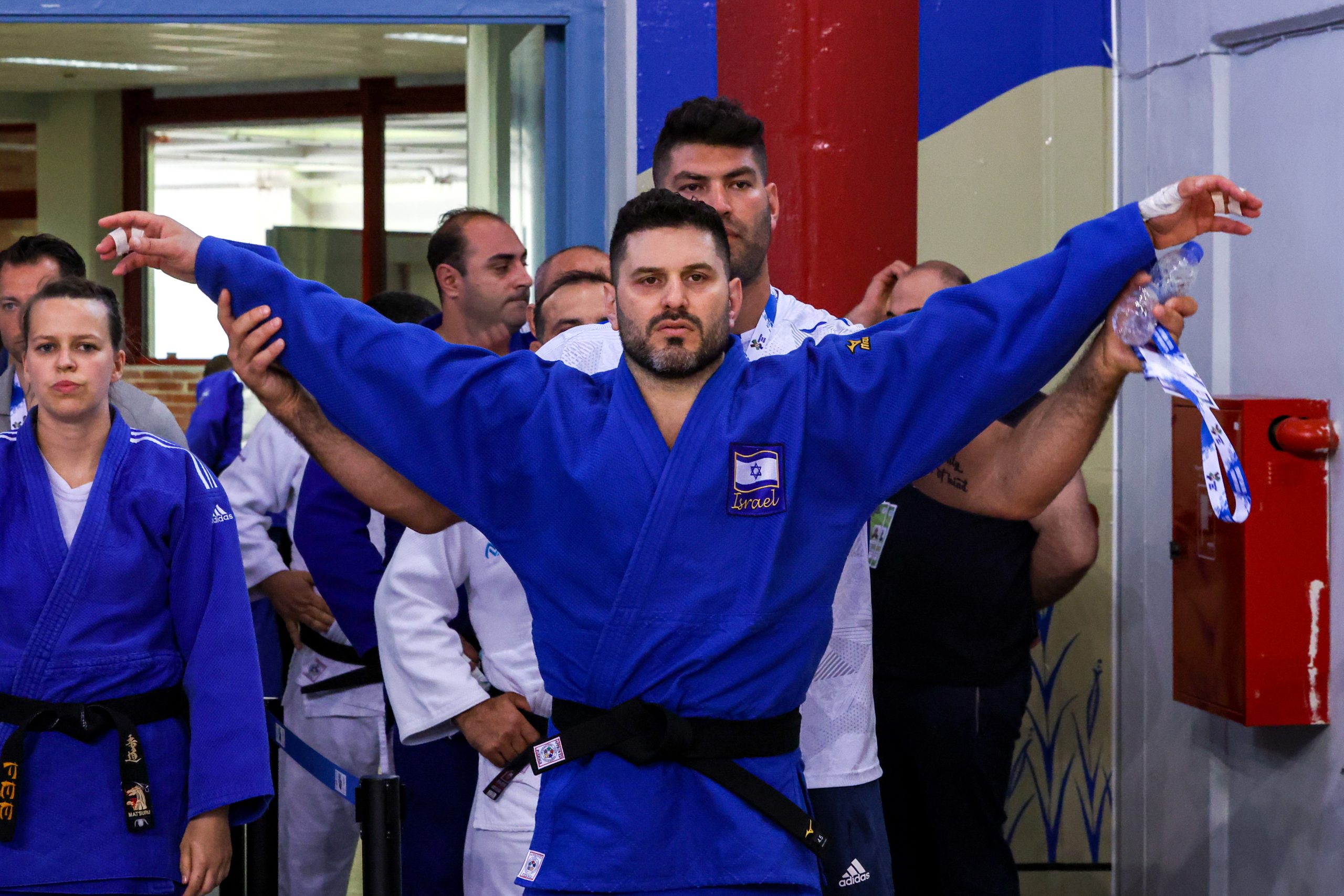 Preparing his brother, Alon, before stepping on the tatami.
Alon is now a coach in Jerusalem but requested the aid of his brother in Greece, a fierce support system. Once the team captain of the national team, Alon was a great role model for many of the younger athletes and continues to be as a father, coach and demonstrating there is no need to walk away completely, proving his talents by taking gold in Heraklion,
I only fought him once in competition when I was young and -90kg, he beat me with koka, yuko, waza ari and ippon. Typical big brother! [laughs]
Now Or has followed suit and retired from high level competition, but how does it feel to take the step back from the only thing you've ever known?
You know it's such a different feeling, every morning I wake up and I don't feel pain.

Right now I am doing a few very exciting things, first is inspirational lectures for the younger generations and companies. Judo is a huge sport in Israel so I can really have a big impact. Also I started a company called Olympic Mindset, it is judo seminars for business companies, there I will be talking about the values of judo and how they can be applied to the life of a businessman. With this I first go to the company and do a lecture called judo for business, then we go to the mat! It won't be your typical judo training of course but a specific seminar.
So we haven't quite left judo behind, and many don't as their lives are bound to the sport and many turn to coaching, but for now it seems that the 31 year-old is focussed on enjoying existing without pressure.
Right after I retired I also travelled, I went to Mexico, for fun! [laughs] For the first time I feel like I'm not chasing after something and it is a really good feeling, I can be present and I don't feel bad about it.

I was thinking about it a lot, but I am satisfied, I feel like I did the best that I could. Even when I lost, I gave everything I had and left my heart on the mat. After two Olympic medals and being two-time European silver medallist, medalling at all of the grand slams, you know I feel just fine. I did the right thing. It was really difficult after the Rio Olympic Games to once again find the motivation once you've already achieved your dream, you then need another. It was very complicated.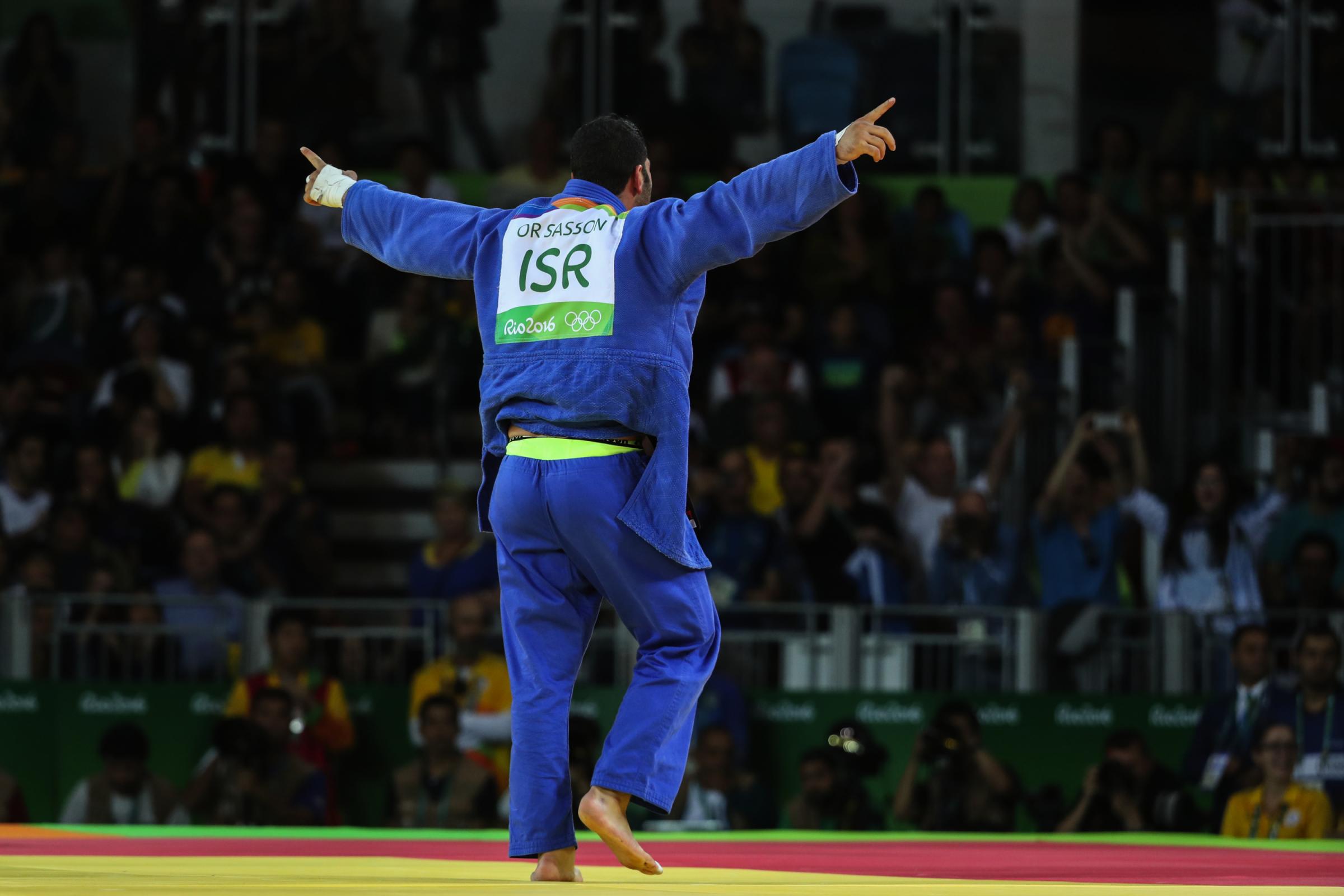 2016 Olympic bronze medallist.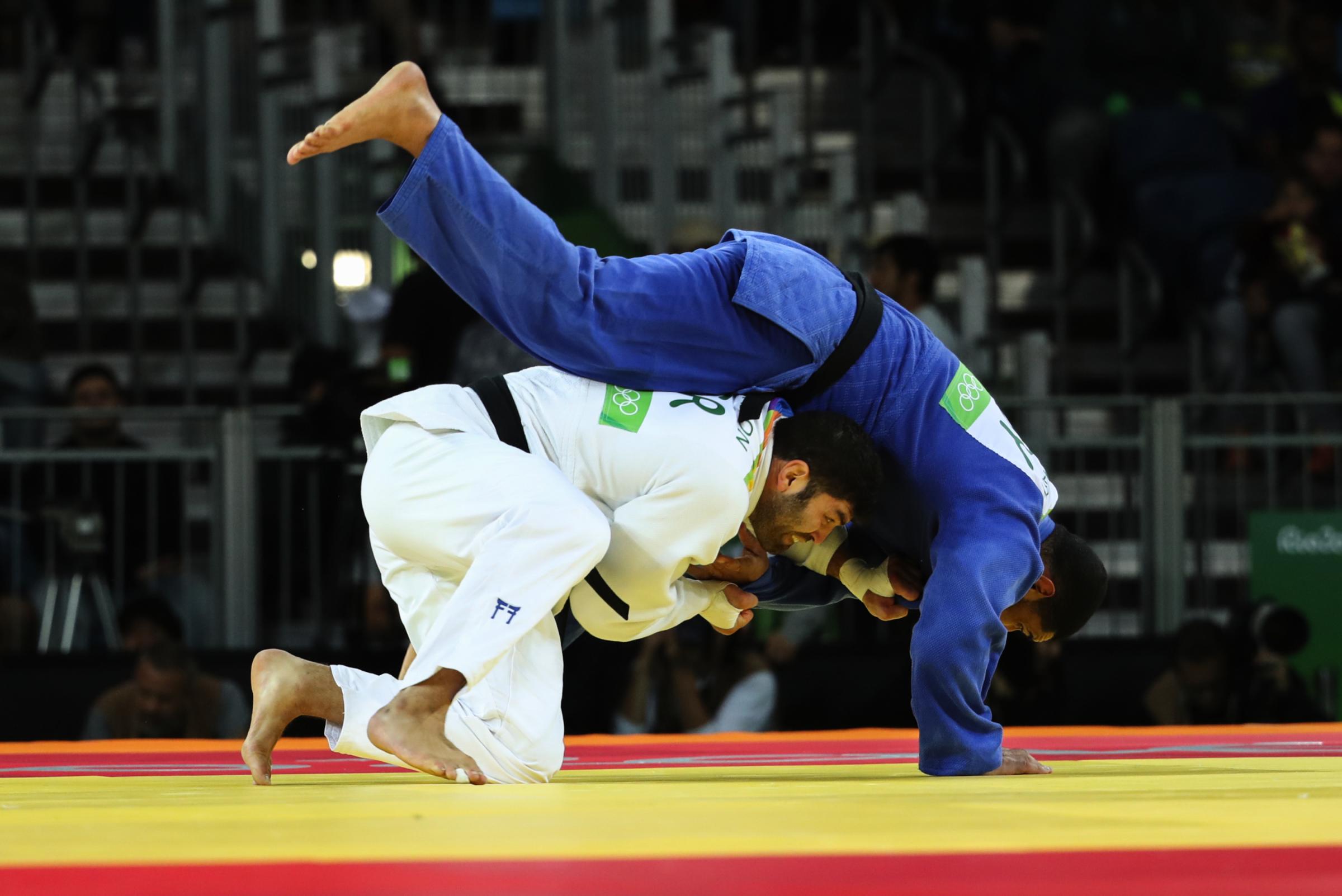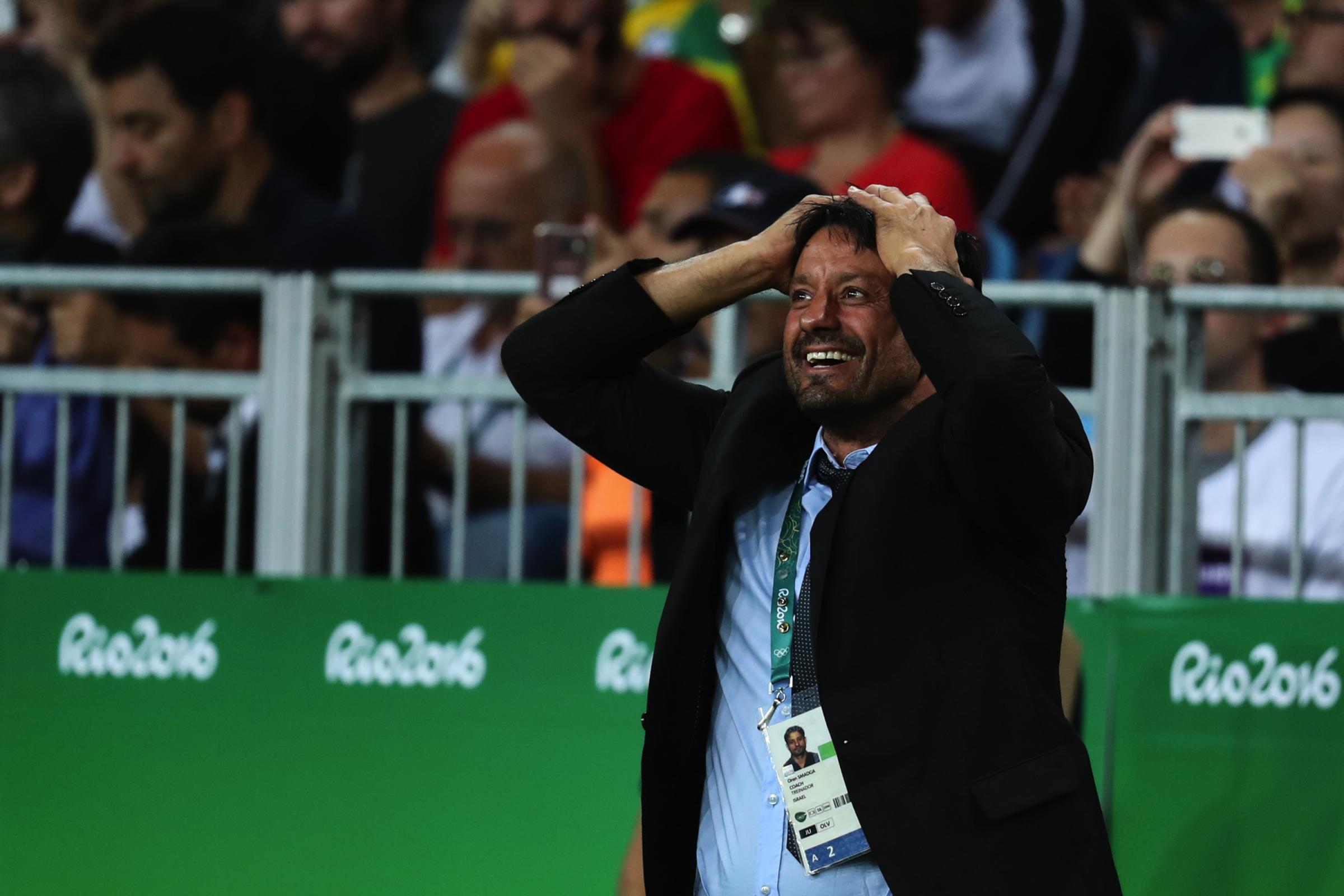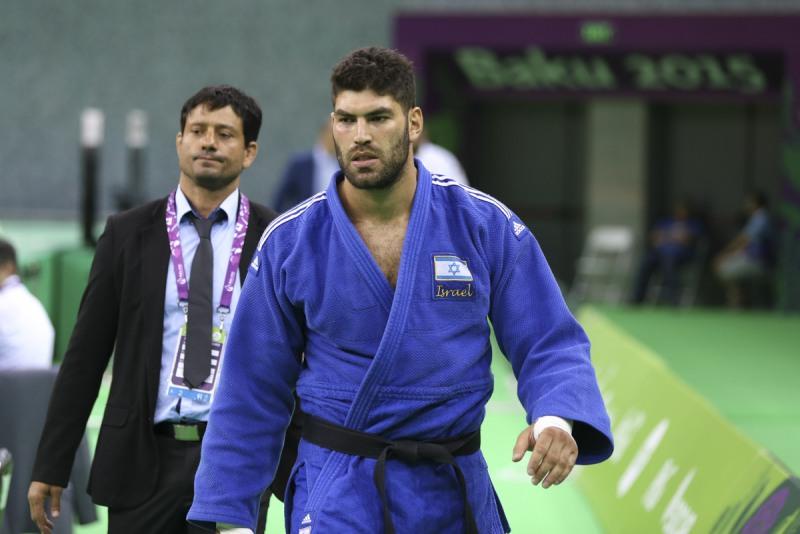 2015 European Games silver medallist.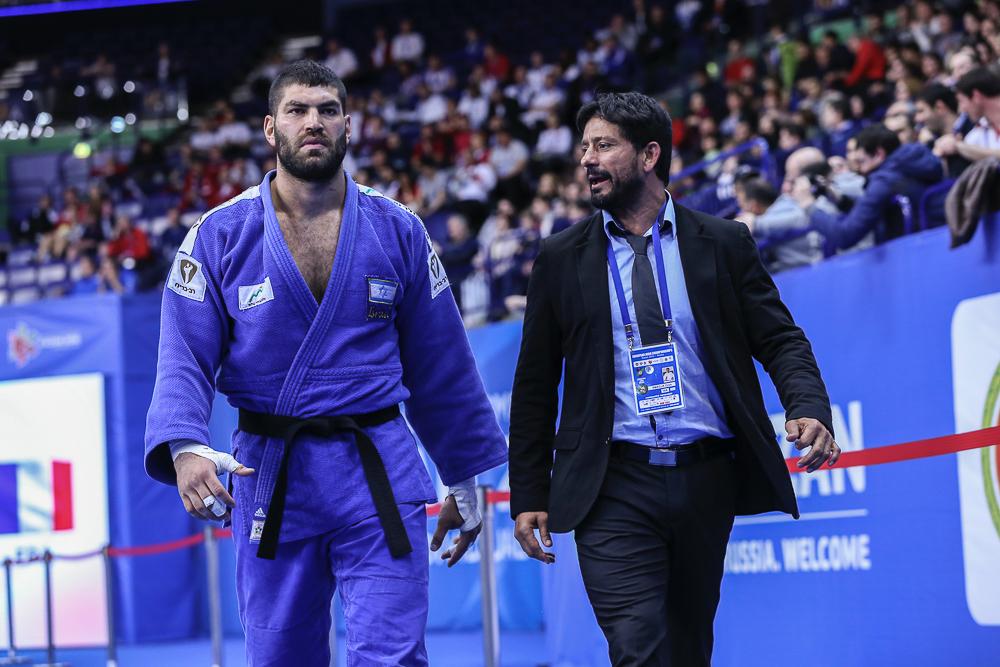 2016 European silver medallist.
Or may be enjoying the freedom and peace that he has earned after a medal-laden career, but he is still very much part of the Israeli team.
The current team are a huge part of me, we have been through so much together so I still follow them. I still go to the national training twice a week trying to help Peter [Paltchik] for example, to provide a good atmosphere and give them good energy, we are a great and big team. Especially after the Tokyo Olympic Games with the team medal we are so strong, it was a big privilege for me to be part of this team and take part in this event, for me it was the first time I really understood the meaning to fight as a team and not as an individual.

For example with the women's team, we train in the same place, in the same area and at the same time but we are not connected. Our attitudes are different, the coaching styles are different, so it was very nice to see how we blended together. I was lucky to be a part of it.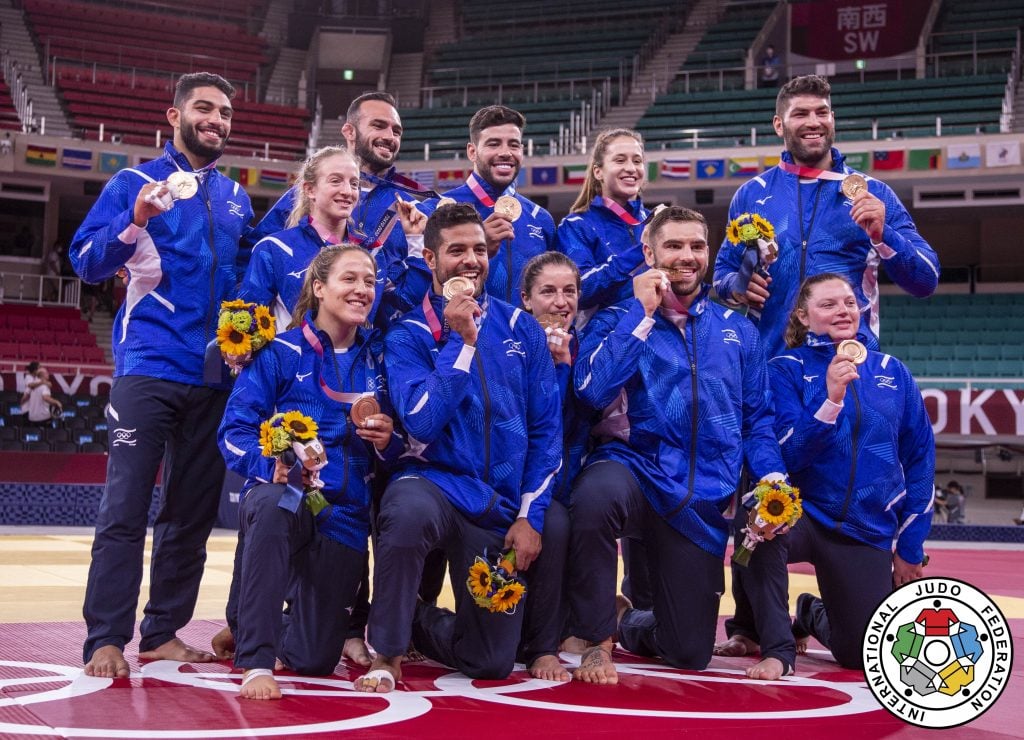 In this case it seemed that he was truly content with his decision to retire and focus his energy and apply his professional experience to other areas in life, to benefit his wider community. For many it can be difficult to accept that a competitive career is finished but he felt fortunate to end on such a high with his team in the home of judo, the perfect way to close that chapter and look forward to future.
Author: Thea Cowen
---