The Olympic Champion Teddy RINER (FRA), Lasha SHAVDATUASHVILI (GEO), Arsen GALSTYAN (RUS) and Ilias ILIADIS (GRE) are all on one tatami at the moment. They are in Nymburk at the OTC and train hard, together with other 450 athletes from 40 nations. Since Monday the Czech city welcomes these athletes who all have that big aim: the Olympic Games in Rio this year. "The OTCs are the basic places of the EJU to prepare for the Olympic Games", EJU Sport Director Alexandr Jatskevitch explained.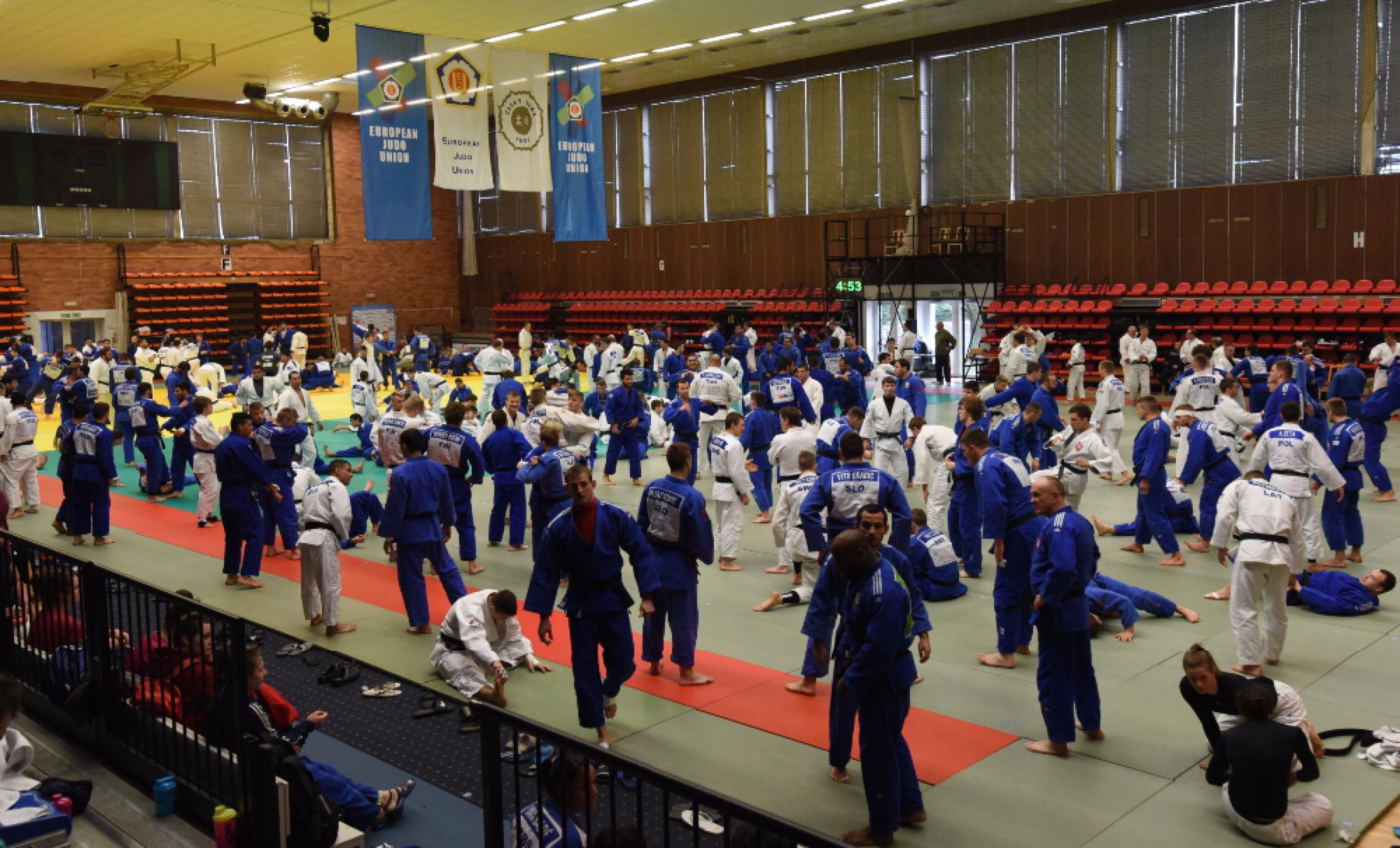 There is also another reason why so many join this OTC: The athletes have the best conditions there. Several training facilities like fitness rooms, a track and field stadion, an indoor swimming pool as well as regeneration facilities. As with any other OTC, the best EJU athletes get EJU support for accommodation and food.
Czech judo hero Lukas Krpalek also appreciated this quality: "Nymburk is always very special for me because it is organized in my country. I would say that this year it is the best camp ever in Nymburk and I am very satisfied with its quality. The most important point for me is the fact that I can do so many randori against many extremely strong opponents. I am sure that this camp will help me a lot to perform my best judo during the European Championships and the Olympic Games."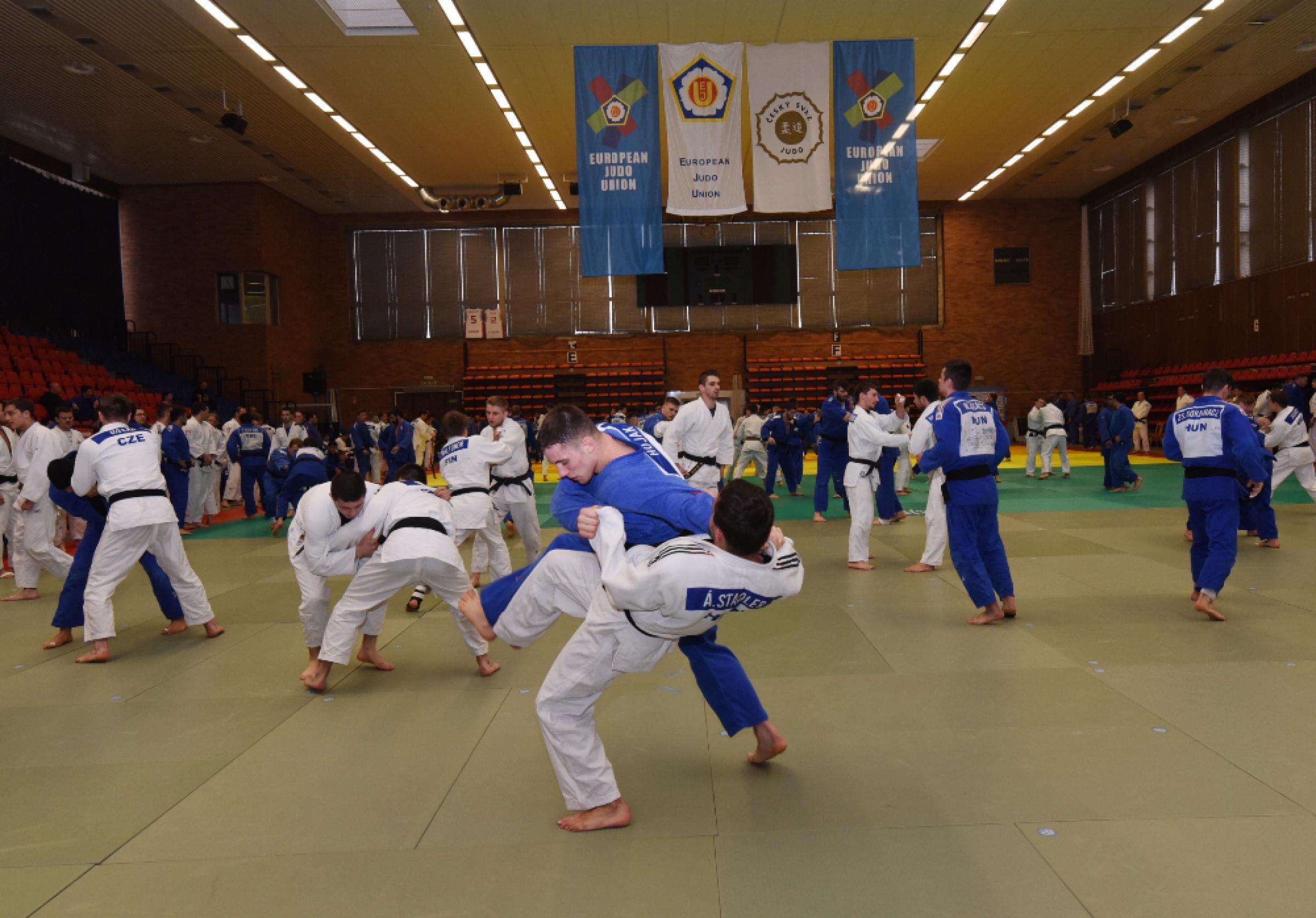 Furthermore referees are in Nymburk, too. The aim is to get in contact with the coaches and athletes. "The referees can learn more about the preparation of the athletes and are able to feel the spirit of them. On the other way, athletes and coaches have that chance to get answers from the EJU Refereeing Team", Alexandr Jatskevitch. EJU Referee Commissioner Franky De Moor prepared different topics for this OTC with video examples of difficult moments on competitions. The referees analyse together with national coaches these situations for a better understanding of the rules at all.
Judoka
---