Distria KRASNIQI (KOS) continued her impressive IJF Masters record by collecting her third gold medal, retaining the title that the 25-year old won in Qingdao in 2019. Her win will see her increase her lead at the top of the IJF WRL and guarantee her place as number one seed for at least the next two Grand Slams. It is an important point as the three other athletes on today's podium were all from the opposite half of the draw. The quality of the opposition was exceptional with the entire top ten athletes from the IJF WRL in attendance.
After a first-round bye Krasniqi defeated first Mausa STANGAR (SLO) then Catarina COSTA (POR) to take her place in the semi-final. There she faced Melanie CLEMENT (FRA) whom she threw twice with right sided uchi mata for waza ari to see her in her third successive Masters final. Her opponent in the final was 2017 World Champion TONAKI Funa (JPN) who in her quarter-final had defeated the current Olympic Champion Paula PARETO (ARG) and in her semi-final the reigning World Champion Daria BILODID (UKR). Krasniqi had lost to Tonaki in their two previous meetings. But here in Doha, Krasniqi showed no signs of previous defeats, taking the dominant grip from the outset, and probing with her powerful right sided uchi mata attacks. It took a little over half a minute for Krasniqi to score waza ari with the aforementioned uchi mata. And then not a minute later Krasniqi ended the contest with a well-timed ko soto gari for waza ari awasete ippon.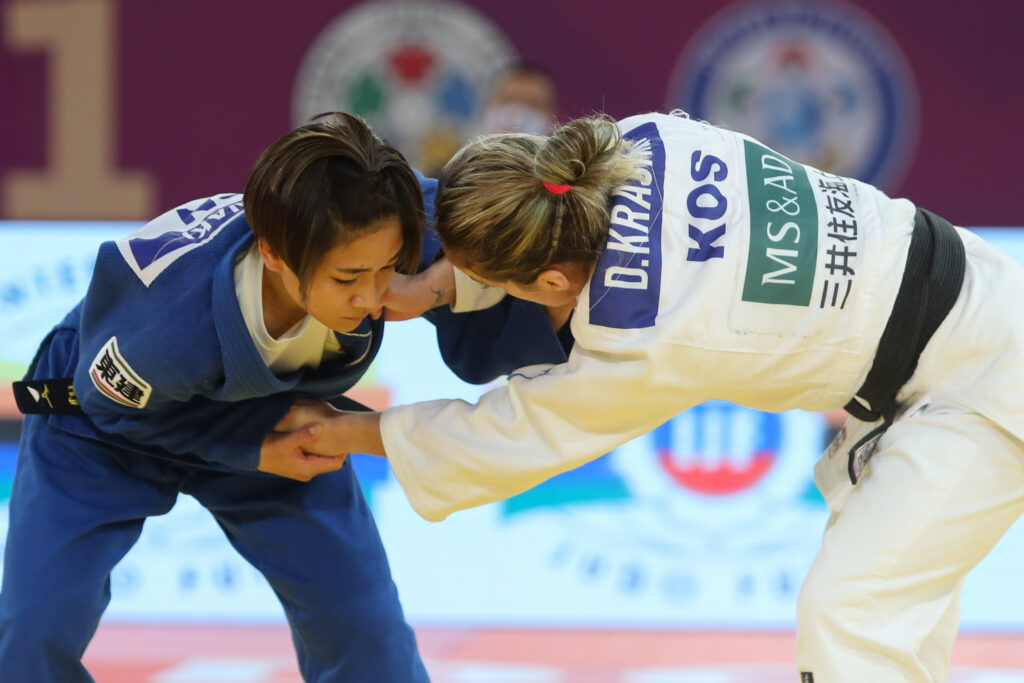 It's a great feeling to win the Masters for the third time especially today that our team won 3 medals. I've lost to Tonaki twice, and I worked a lot with my coach to fix some mistakes that I did before while fighting her, and I'm happy we made it . This win gave me more confidence for the next competitions and most of all for Tokyo 2021, because today was very strong at -48kg, the best players were there and I managed to win gold, so it gave me a lot of confidence and motivation.
The final podium made for an interesting snapshot, Krasniqi flanked by Bilodid, Tonaki and MUNKHBAT Urantsetseg (MGL) all three of whom have enjoyed the privilege and honor of wearing the red backpatch of a world champion. There will be a World Championships this year despite this being an Olympic year. Krasniqi would by no means look out of place wearing a red backpatch; perhaps even a gold backpatch.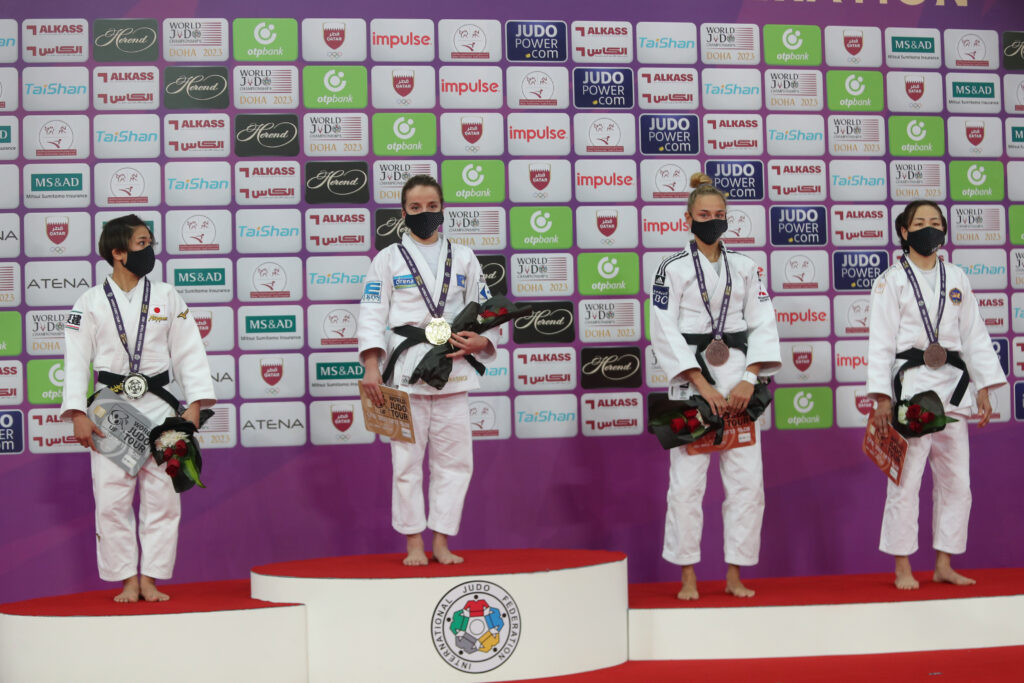 Judoka
Author: Sheldon Franco Rooks
---