We often talk about the Japanese style of judo and it was established why Japan comes to train in Europe. Benidorm attracted many other countries outside of the European Judo Union to join the annual Olympic Training Camp. Brazil, Kazakhstan, Puerto Rico, Chile, Mexico and Uruguay all have representation on site.
Heavy weight, Rafael SILVA (BRA) expressed his thoughts on his week away in Europe.
For me, it is very difficult to find a partner for training in Brazil, becuase of my size. It is a very good opportunity for me to be here. I have good Japanese opponents and other nations, so the level is very high. I am very happy to be here. Spain is very welcoming, the weather is good, the food is good, everything is great. Judo in Europe is very competitive. The main thing for me is the grip fight, they are very good with it in my category.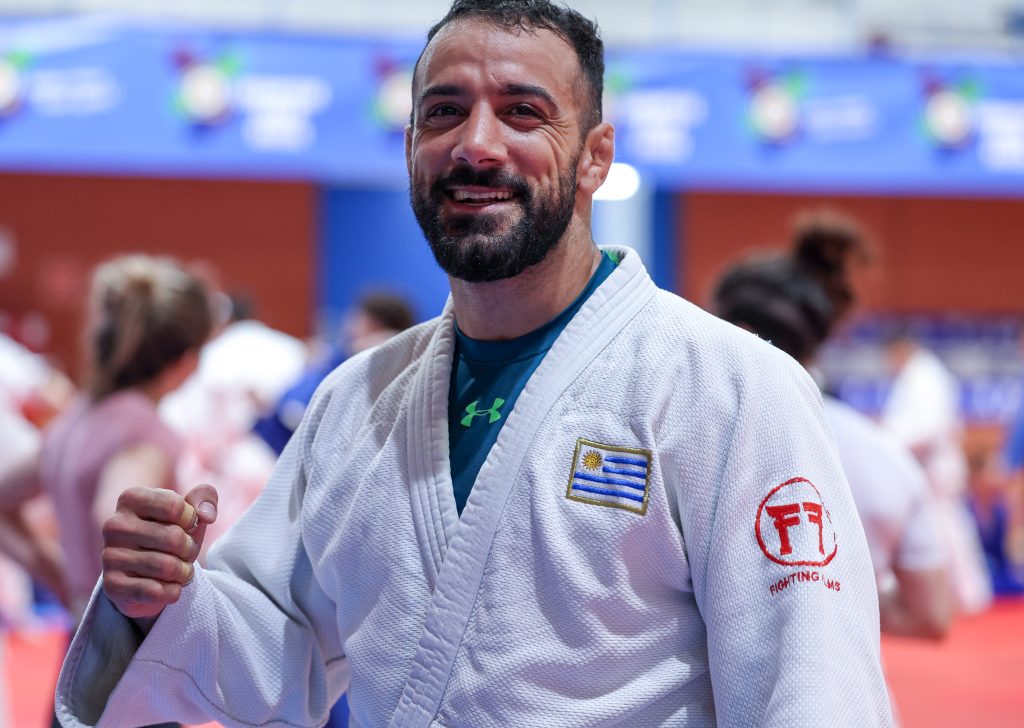 Whilst some of the athletes are choosing to come to advance their training regime in Europe, some are left with no choice but to seek relocation if they want to keep up with the best on the tour. Alain Mikael APRAHAMIAN (URU) shared his journey with us too;
For us, Pan-American countries, or at least in Uruguay we do not have enough partners to train with in general. All high valued tournaments are mainly located in Europe. After the Rio Olympics, I decided to move to Europe, particularly in Valencia, Spain. I re-started my life, signed up to university. Since my re-location, I am able to train everyday and have the quality which required to be able to mix with the best in the world. Initially, I did two months in Europe, two months back home. I was literally living out of a suitcase. Once I moved for good, it took me a little over a month to be able to adjust to the new, structured routine. First, you are getting thrown, then you learn to throw, learn to advance in ne-waza and progress with your judo overall. Training camps like Benidorm are amazing. Despite asking yourself at times why you are here, especially after a tough session, we all find our answers. Thankfully, my decision paid off as I managed to qualify for the Tokyo Olympics and looking forward to make my final run to Paris 2024.
Judoka
Author: Szandra Szogedi
---