The athletes delivered another round of high standard judo and provided an exciting final block for the spectators, Judo Family Fan Camp and supporting teams.
Though Russian -81kg athlete, Turpal TEPKAEV managed to secure a gold medal for the home crowd, Rashid MAMMADALIYEV (AZE) took a blinding gold in the -73kg category and Mariam Tchanturia (GEO) finally claimed a well earned title this year after near misses in the Junior major tournaments, the seemingly unbeatable OZBAS Szofi (HUN) made it a majors hat-trick.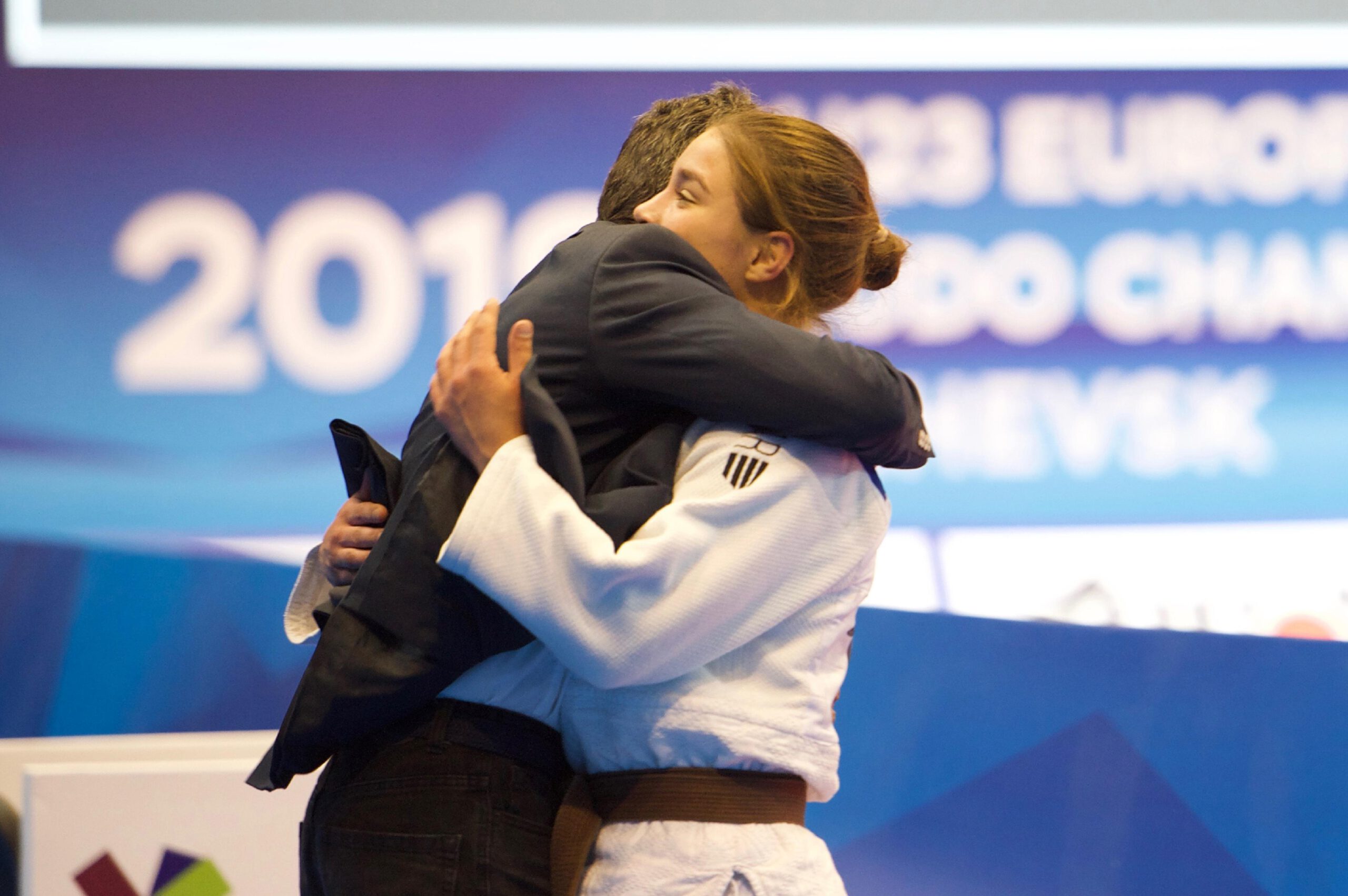 OZBAS has been a very successful Cadet athlete, earning her reputation as Cadet European Champion, with a Cadet World gold and claiming the win in the Buenos Aires Youth Olympic Games 2018. However, her transition to juniors wasn't so smooth though she was still able to take her place on the podium in the Lignano European Cup, until of course the Junior European Championships.
Since then there has been no stopping the Hungarian athlete and she took it all in her stride, going on to become the Junior World Champion in Marrakesh just last month. Her patient and well conducted approach to her contests sees her dominate her opponents time and time again.
A worthy rival and the eventual U23 European silver medallist, Anja OBRADOVIC (SRB) has now come head to head four times this year with OZBAS. On the first occasion in the Senior European Games in Minsk OBRADOVIC was able to get the better of her but in the Junior majors and today just couldn't find a way to secure a win, leaving their bouts 3:1 to the Hungarian.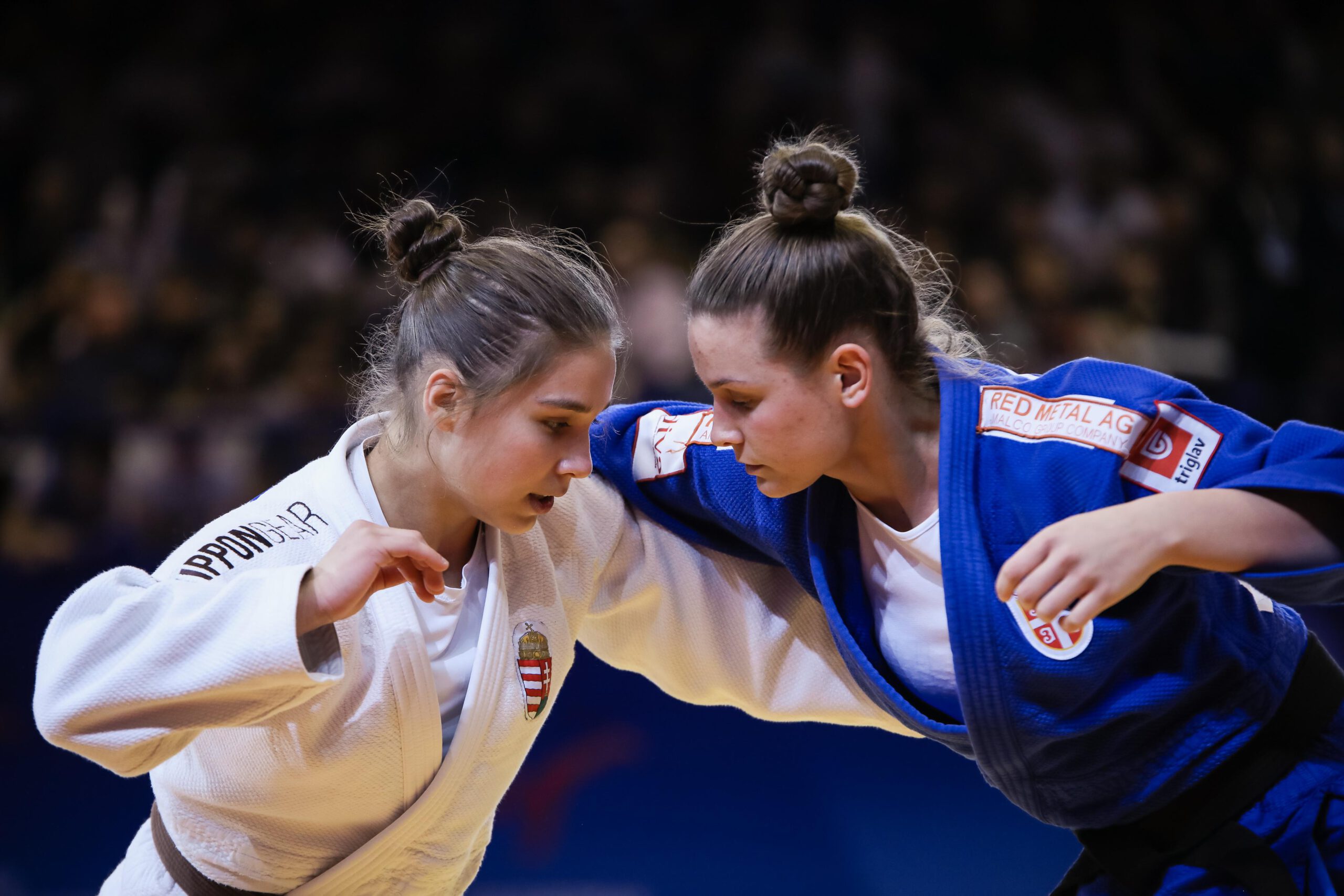 Turning 18 years-old only last month, we can only hope for more success for this young athlete.
The Georgian women are on a roll this week with Mariam TCHANTURIA adding a second gold medal to the list! She is no stranger to success, on the Cadet, Junior and even Senior stage with her Grand Prix bronze in Tbilisi last year. However, the Junior major titles evaded her in Vantaa and Marrakesh, though she did manage to attain a bronze in the Junior European Championships. The desired gold seemed always just out of her grasp but today she wasn't letting it go and managed to throw for waza ari in the final against a tricky opponent, Hilde JAGER (NED) for her U23 European title.
Incredibly, this is the first result for MAMMADALIYEV of Azerbaijan. Though he appeared on the Cadet circuit in 2016 in the -55kg category, he never found himself on the podium. Perhaps gaining experience across the martial arts spectrum, he has certainly honed his talents for his gold medal win today. It was certainly a tough day, his sheer determination taking him through as he went in to golden score during four of his five contests, fighting a total of almost 30 minutes. The final was difficult against Ayub KHAZHALIEV (RUS), but the Azeri dominated throughout as the Russian picked up two penalties. Almost two minutes in to golden score, MAMMADALIYEV found a last burst of energy and conquered with a seoi nage.
The final contest of the day kept the crowds waiting patiently in the stands. TEPKAEV had shown his explosive powers consistently throughout the day and a maturity that mirrors his record. The 22 year-old is a former Cadet European Champion and in 2017 became Junior World silver medallist and so is on the right track by taking the U23 title today. Though Pavel DRZYMAL (POL) had also been a clear contender from the beginning, winning his contests in style and with beautiful judo, he seemed no match for TEPKAEV who threw with a wonderful uchi mata that brought the crowd to their feet.
It was a fantastic end to the second day of the U23 European Championships and there is still more to come with the remaining five weight categories tomorrow.
Follow the live stream, commentary and all three tatami from 1pm local time at www.eju.net.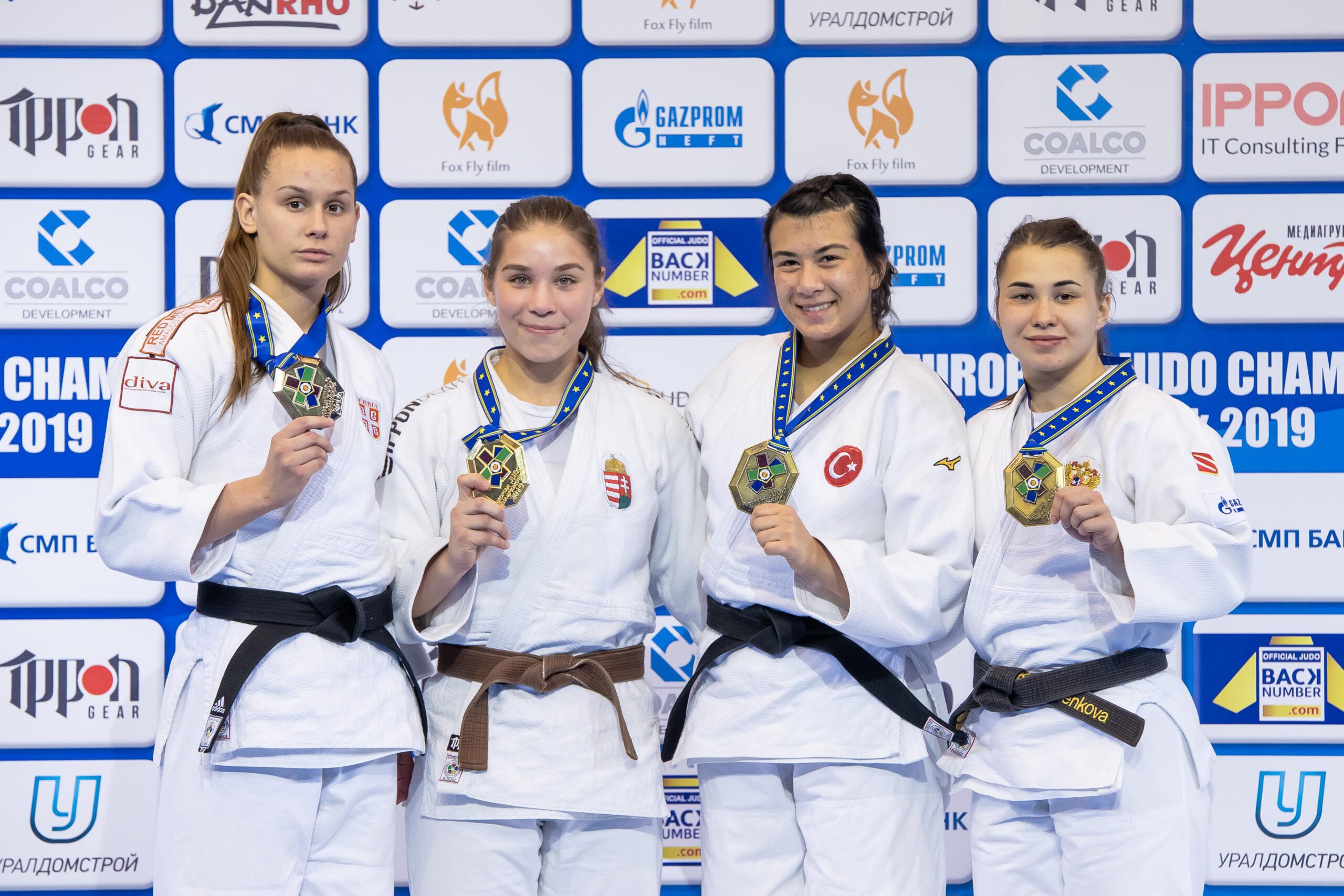 -63kg 1. OZBAS Szofi (HUN) 2. OBRADOVIC Anja (SRB) 3. AKDENIZ Minel (TUR) 3. KOLYADENKOVA Anastasia (RUS) – Rui Telmo Romão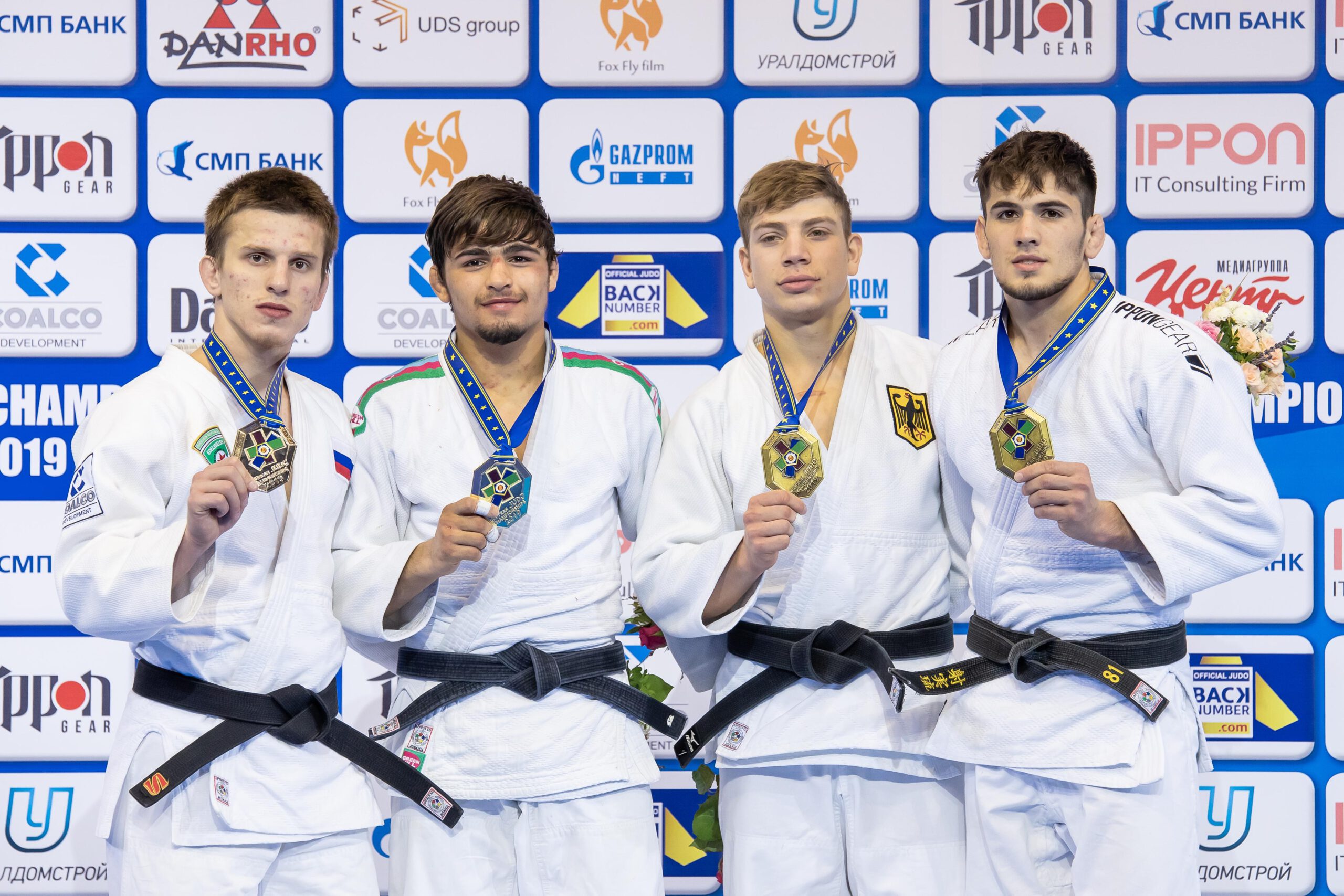 -73kg 1. MAMMADALIYEV Rashid (AZE) 2. KHAZHALIEV Ayub (RUS) 3. DZAVBATYROV Schamil (GER) 3. BORCHASHVILI Wachid (AUT) – Rui Telmo Romão
-70kg 1. TCHANTURIA Mariam (GEO) 2. JAGER Hilder (NED) 3. DE VOOGD Margit (NED) 3. BOEHM Alina (GER) – Rui Telmo Romão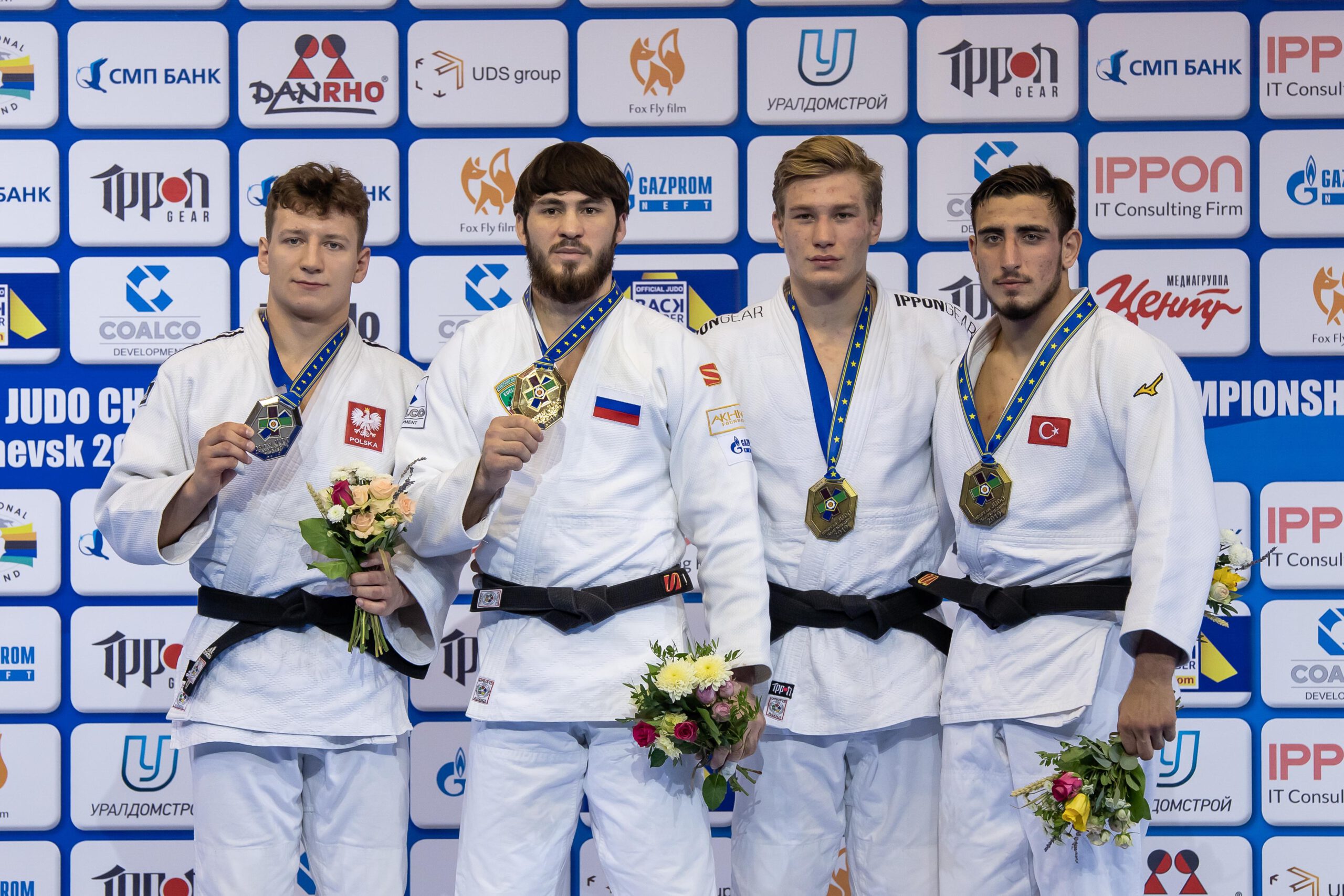 -81kg 1. TEPKAEV Turpal (RUS) 2. DRZYMAL Pawel (POL) 3. TOTH Benedek (HUN) 3. KOC Muhammed (TUR) – Rui Telmo Romão
Judoka
---