Some of us in judo have had our paths paved for us by our parents, our families or communities with their own lives ENGRAINED in the sport, others have stumbled on this beautiful sport and have been infected by the judo bug. This is the case for Nedim Bayat.
I started judo at 13 years old. My father put me in some fighting sports in white clothes, without knowing what kind of sport judo was. It was funny, but I am very happy to have started judo. Judo gave me lot for my whole life.
The same can be said for refereeing, paths may me marked but for the majority it is a case of simply trying something new, to see what the other side of the contest is like. Nedim was called up by his club coach and there it began.
It is a nice story about my first steps in refereeing. My coach needed a referee for our judo club. He sent me to a seminar. I thought that it will be a seminar to learn some precisions about judo techniques, but it wasn't. It was a referee seminar for beginners. After 4 weeks I got my first licence in 1983. But for me it was important to combine refereeing, competition and coaching. As a coach I educated a lot of good judoka. For example, Laura Vargas-Koch who took bronze in the Rio Olympic Games started her judo with me. Some of them became great academicians and personalities.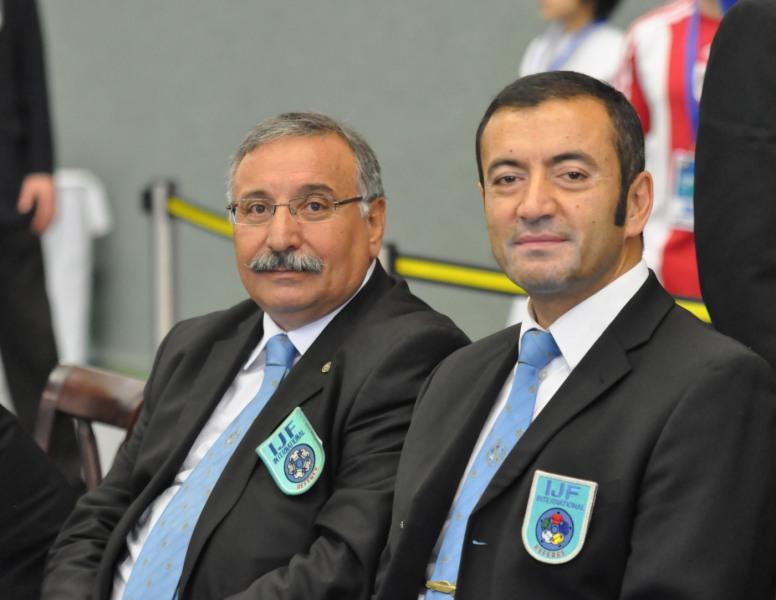 Though we consider our judo community one of constant support, we must also remember that it is a world of competition as well. We don't necessarily see this off the tatami but for Nedim this was just another competition to overcome as he rose quite quickly in the refereeing realm.
If you get good too fast, others can get afraid about it. I was always thinking that they are supporting me. Later I realised, that they blocked me. Not only this, to manage a job and refereeing around the world is absolutely difficult when you don't work as a freelancer or for the government or judo federation. Till now I managed it even though there were a few barriers.
With such a life dedicated to refereeing, Nedim does not dedicate himself solely to the IJF competitions but is also involved with national competitions as well as IBSA. This makes it even more difficult to pick out special moments but for different reasons he can find the greatest highlights.
In my long career as a referee there were a few memorable moments. I like to see how kids at the age of 8 or 9 start to compete. I referee also small competitions for kids when I have time for it. I remember a match a few years ago with two 8 year old girls. After an attack one girl was hurt a bit and was crying. I talked to her, to wipe away her tears and think again about continuing. She continued and both fought a good match. Judo is an educational sport for your life. I was absolutely impressed with a greek woman, a B1 judoka in an IBSA Grand Prix. She couldn't see anything and had no orientation. But on the tatami she gave her best and even losing she was very happy to be part of the judo family and smiled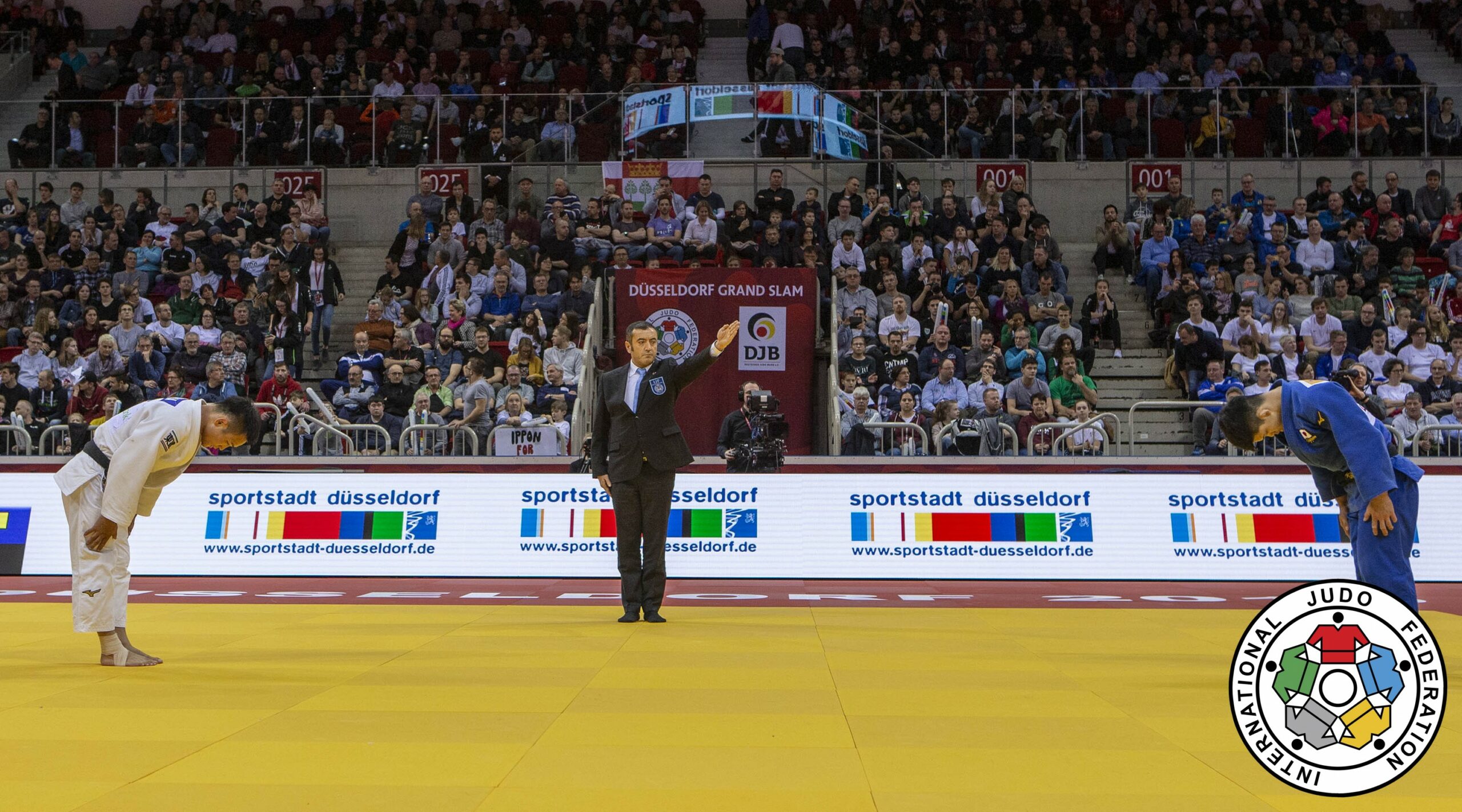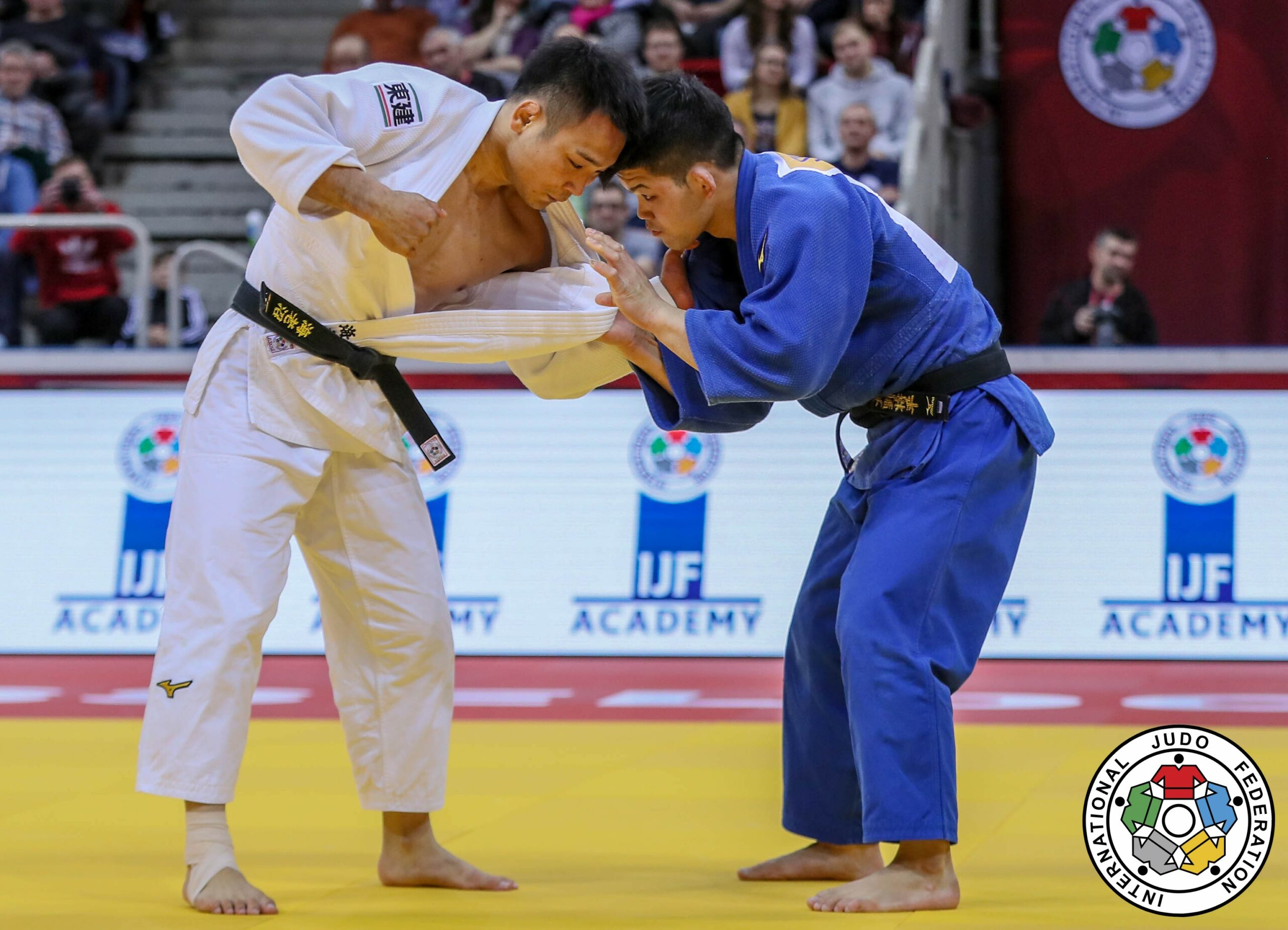 To referee the final in Paris with this amazing number of spectators with judo knowledge is unforgettable. In Dusseldorf in 2019 I refereed the -73kg final with ONO Shohei and EBINUMA Masashi of Japan. They called this "the fight of legends" and really it was.
No one makes it to the top on their own, to be the best you need to work with the best and constantly improve on yourself. This is exactly what Nedim has done over the years.
My first referee director Günter Herring (Berlin) in my region had a big influence on the details in the beginning on my referee career. From there I focused to do a professional job on the tatami. Metin Özkan (Ankara) supported me the last 10 years. He gave the confidence to face difficulties and continue even if a competition wasn't good for me. I am absolutely thankful for this support.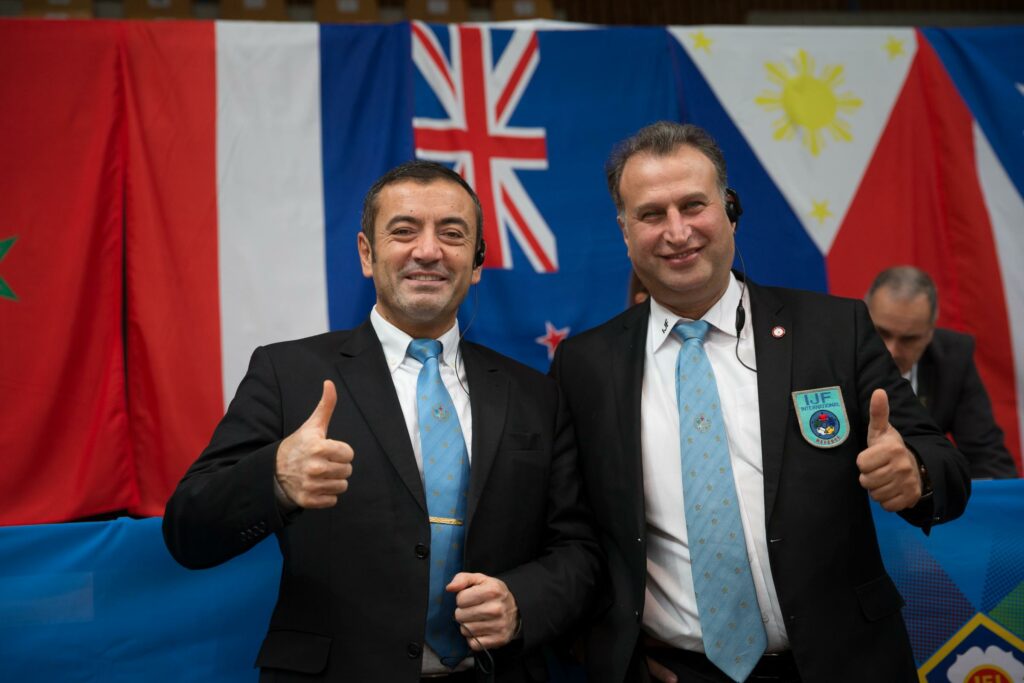 Next on the agenda of course is the Paralympic Games in Tokyo. It will be a different experience for all but we have every faith that our referees will perform to the best of their abilities and make great judgement on the athletes who have worked so hard to take their place in the Budokan. What about these Games will make it special for our referee?
To referee in the heart of Judo. The first time judo was in the Olympics was in 1964 in the Budokan and now again. I cant wait to be a part of it and will enjoy every moment. We have lived with COVID-19 the last 1.5 years, so I think it wont be a problem. Of course it will be different without spectators but I am sure it will be great.
Judoka
Author: Thea Cowen
---