Less than a week to go before our Paralympic judoka and referees step on the tatami in the Nippon Budokan, we can introduce yet another one of our long standing and high ranking referees, Vasiliy Smolin.
Though his father was a judo coach, Vasiliy was actually a member of a gymnastic school, a very strong one which in the Tokyo Olympics produced gold medals. However he was advised that his body type wouldn't fare well as a gymnast and so at 9 years old he moved to judo and of course refereeing.
In the process of training every judoka athlete there is also time for referee practice. At first it was intra-school competitions, city and regional. I even remember the time when scoring and punishments were posted on the board in the form of tables. I was not bad at it and in the future I completely focused on judging judo competitions regionally, nationally in Russia and at international level.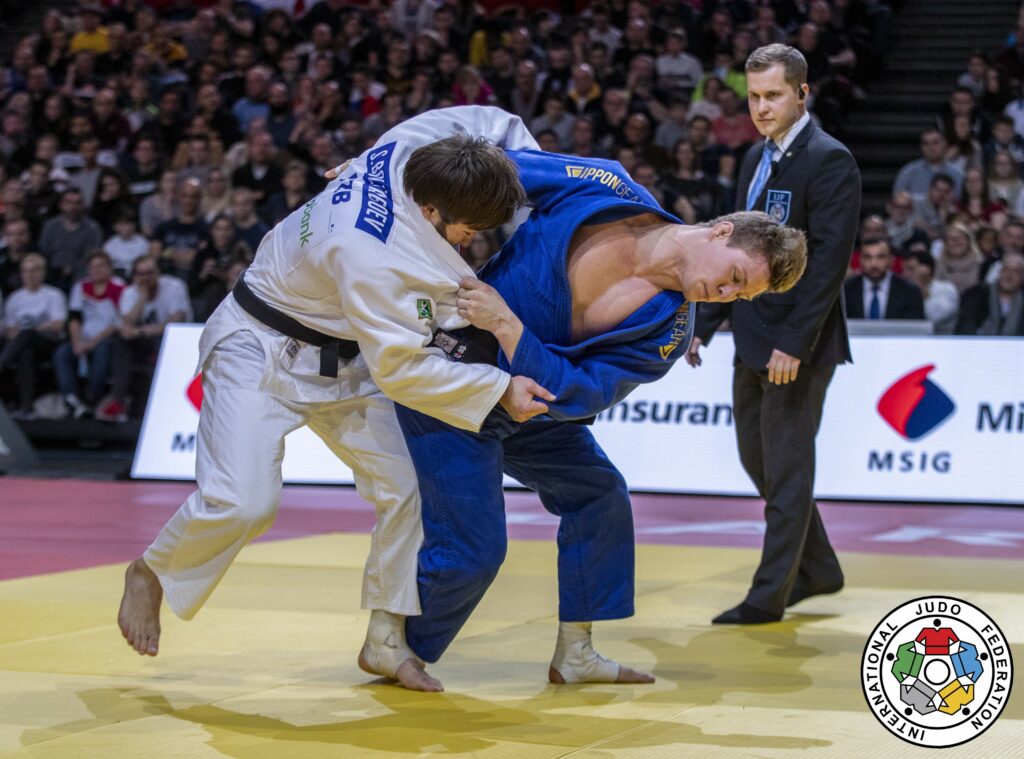 Spoken like a true sportsperson, when asking whether or not he had experienced difficulties in his career he simply stated that,
Difficulties have always arisen, but if they did not exist, then I think it would be impossible to achieve such a high level of professionalism!
Many will agree with Vasiliy in his next point. There are of course many memorable contests, legendary head to head bouts and for him, the most impactful was in 2017. This was during the World Championships in Budapest when Teddy RINER (FRA) faced a serious challenge from Guram TUSHISHVILI (GEO), such a challenge that for a moment even the crowd believed there was a score for the Georgian. Both on and off the tatami this was a big moment.
These are the moments that influence your work, that make the hard times all worth while when you are a part of history but Vasiliy also has a family aspect in this case.
Like any referee of the international category, I also had and still have a person who influenced my choice to go or not go to refereeing, this is my father Vasily Smolin, who in 1996 took part in refereeing the Olympic Games in Atlanta, one of the the strongest judges in Europe and the World at that time. Later, who for 18 years was a member of the judging commission of the European Judo Union and for many years taught and passed on his experience to judges from all over Europe. Also during my referee career there were other colleagues whom I looked at and had the honor to judge with them on the same tatami, gain experience. Many of them are now also members of the Judo Commission of the European Judo Union.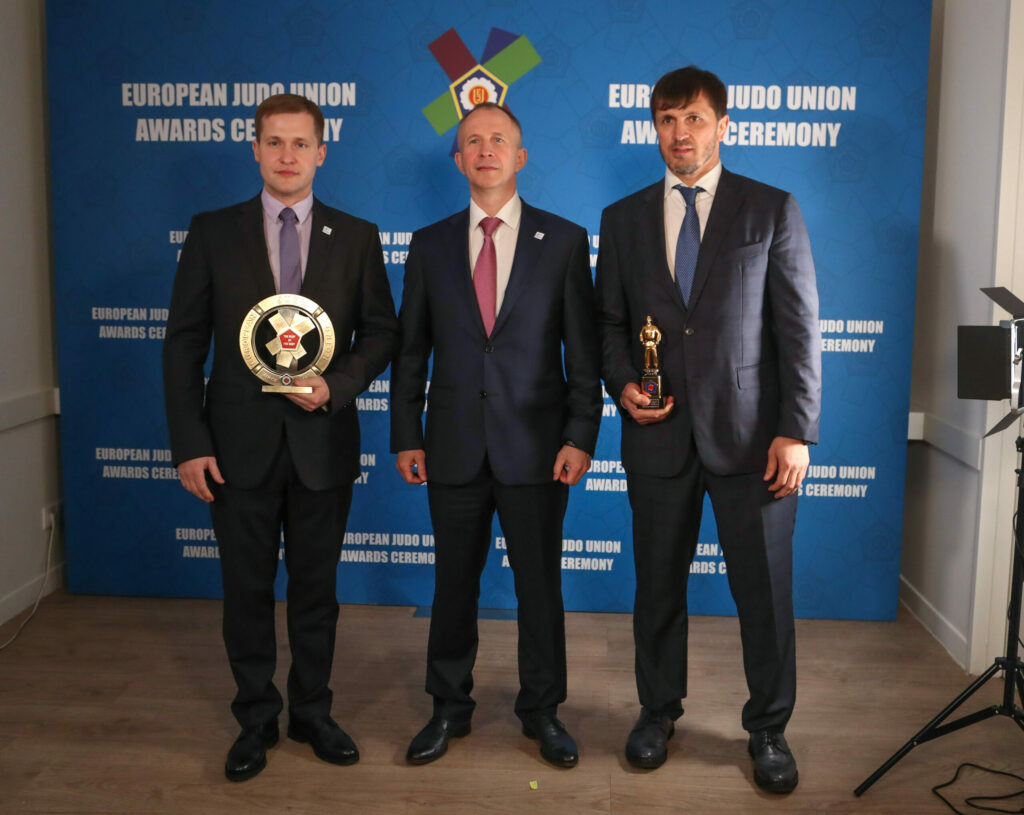 Vasiliy feels that there is a great responsibility and privelege in being part of the calendars pinnacle event in Tokyo, it may be a lot of work for the referees to get to this point and earn their place but they are there to serve the best interest of the athletes ensuring that their training results in a fair game.
As a person who has spent his entire adult life in sports, in judo. Like any athlete who dreams of climbing to the top of Olympus, taking part in the Olympic Games, I also want to be a worthy representative of my country and be useful to the International Judo Federation, the International Olympic Committee in organizing and holding a judo tournament as part of the Paralympic Games. We have a great responsibility, since many athletes, participants in the Paralympic Games in judo, due to various circumstances, are deprived of the opportunity to see, and some even hear. Therefore, I'm proud that I and some of my colleagues have been entrusted with serving the judo competition at the Tokyo 2020 Paralympic Games.

And of course, we do not forget that the European Judo Union and the International Judo Federation have played a huge role in preparing a team of professional referees for holding the most prestigious judo competitions and tournaments in different parts of our world.
Judoka
Author: Thea Cowen
---