Tomorrow is the day. Europe have eight esteemed referees raring to go as the judo event dawns in the Paralympic Games in Tokyo. The final referee in our lineup is Havasi Viktor. In the build up to the Olympic Games, we covered the qualified referees which just so happened to include Viktor's wife, Fridrich Annamaria. It must come as no surprise, that just like Annamaria, he has an extensive background and it was fate that they should both be leading in this refereeing sphere.
My family is really a judo family. My father (Imre Havasi) was the one of the best and fantastic judoka in Hungary in the 1960/70s, he was fighting in the middle-heavy weight category. He deanery his second Dan in the Kodokan. Later he received his judo trainer diploma in Hungary at the Hungarian Sports University. He was coach at the biggest Hungarian club with thousands of children learning his judo on the course.
Viktor was a very active child and started judo at 4 years old with his brother Peter. Of course their father was their coach and expected hard work which is exactly what they gave him. As a result Viktor won medals in the Hungarian championships as well as international tournaments. At national level he was in the top three of the -78kg category. Like his father he was a student and judoka of the Hungarian Sports University and earned his coaching diploma at the same time as starting his career as a referee.
I was 24 when I started studying at my second University, I had to decide, I could enrol in a second university course (judo teacher and business) or continue the judo fighter career at international level. For the top level we needed of course many more training camps, competitions etc. but I didn't have a possibility for it. So I decided to stay at the national level, I earned my diplomas and I started with my referee career at the highest level. At this time there were two top level referees in Hungary, Tardos János and Vági Miklós, who taught and supported us, as young referees to be better and better.
If it wasn't hard enough to reach the top through hard work, the ambition of Viktor and his family was great and alongside their refereeing careers, they had sights set on starting a successful club as well as a family. All of which they have succeeded in and they live out judo on a daily basis.
With my wife Annamaria (Olympic referee 2016, 2020), we had a hard time since 1999. I started with my business work in a German company, I held training sessions for children every afternoon and we had to be a referee at the weekend. In 2001 I passed the continental referee exam, and in 2012 the international license. During this time my four sons were born, (2000-Marcell, 2002-Bálint, 2005-Tamás, 2010-Kristóf) so we have a big family. We are lucky, because our family are supportive of our careers, the grandparents are helping us a lot.
With his father, Annamaria and Peter, they founded Samurai Judo Club Budapest in 2007 and have since coached hundreds of judoka, have four coaches and have national team members in U15, U17 and U21 age groups. Their children are also involved with Bálint taking a place in the national team.
With too many to choose from, Viktor manages to select some of his favourite contests throughout his refereeing career.
In the last 25 years as a referee I worked every second weekend in Hungary and all over the world. Since 2010, I also worked with IBSA judo too. It can be a surreal experience, for example I fought as a Hungarian national team member in Holland against Mark Huizinga and later I was the referee of two Olympic champions and judo icons, the Huizinga – Iliadis final match at the world cup in Prague. I was in several world championships, Grand Prix and Grand Slams in IBSA judo.

In 2018 there was a very successful IJF Grand Slam in Budapest, and I started with the IJF World Tour. In the Tashkent Grand Prix and Baku Grand Slam we made parallel, normal IJF judo refereeing and the last day the IBSA judo. To be on the mat and refereeing in the final block is amazing! My dream was always very strong, when I couldn't go to the Olympic Games as an athlete, I wanted to be one of the best referees and I wanted to be in the Olympic Games this way. In January 2020 I received my selection for Tokyo 2020 Paralympics, I am sure this was one of the happiest days in my life!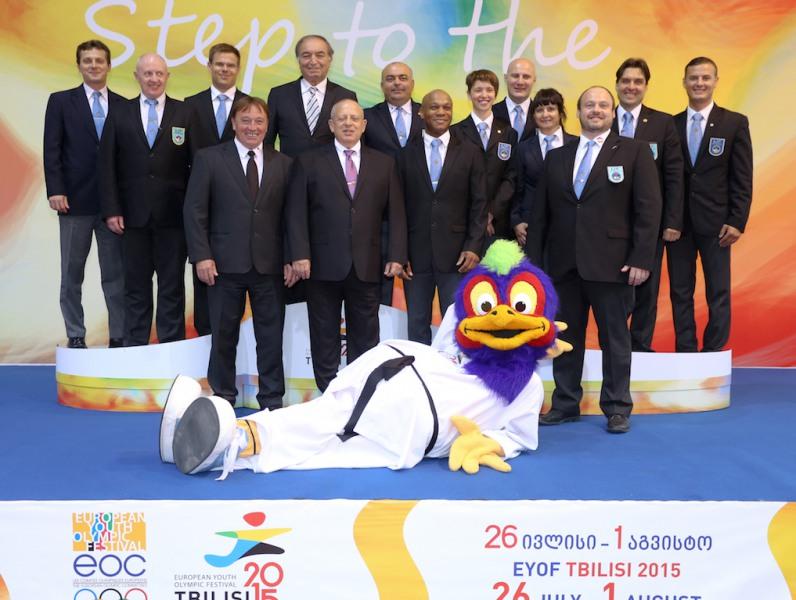 Viktor is very much looking forward to this experience, taking the knowledge of his teachers as well as Annamaria, his sister-in-law, Katalin (international referee) and brother-in-law Balazs Gosztonyi who is also a Paralympic referee.
We really are a refereeing and judo family, with fantastic relationships, support, happiness and love for the support. We love each other, we always work together and we spend a lot of time together out of judo too.

I am looking forward to the Paralympic Games in Tokyo, for the judokas, coaches and referees it is a big pleasure to be in Tokyo in the Budokan, the temple of judo. Without spectators it will not be the same like in 1964, but it doesn't matter. We will feel the soul of judo and the memories of wonderful prime judokas.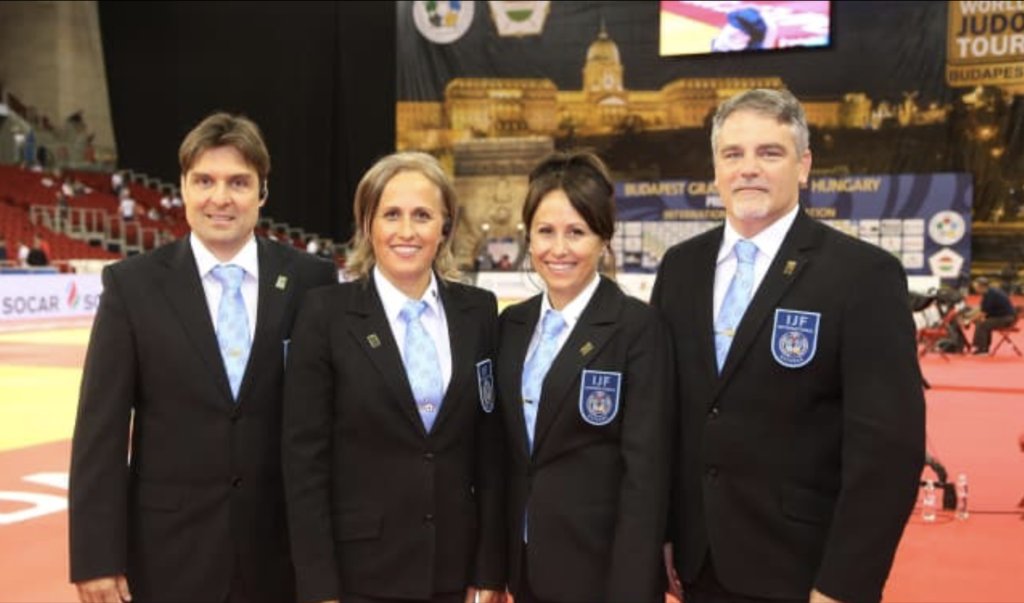 Author: Thea Cowen
---