Finally during the Oberwart European Open we were able to talk one on one with the -90kg Olympic champion, Lasha BEKAURI (GEO). The golden back patch had its first outing and lived up to expectation. But how did we get to this point? 
It was a quick rise to stardom for the now 22 year-old, already having cadet and junior world and European titles, an IJF Masters win in 2019 put him on the worlds radar as a major rising star. Despite this incredible win, looking ahead to 2020, there wasn't really a chance for him to surpass team mate Beka GVINIASHVILI in the qualification for the Olympic Games but then along came covid.
A huge turning point of my senior career indeed was the Qingdao Masters in 2019, where I was only 19. I became victorious, which gave me self-confidence and I realised to the full extent that I could compete at the senior level winning many championship titles there. Of course I benefited from that [covid] a lot. Firstly I was very young – even at the Olympics I was only 20 years old, secondly I needed more qualification points to collect and also it helped me in competition with my rivals.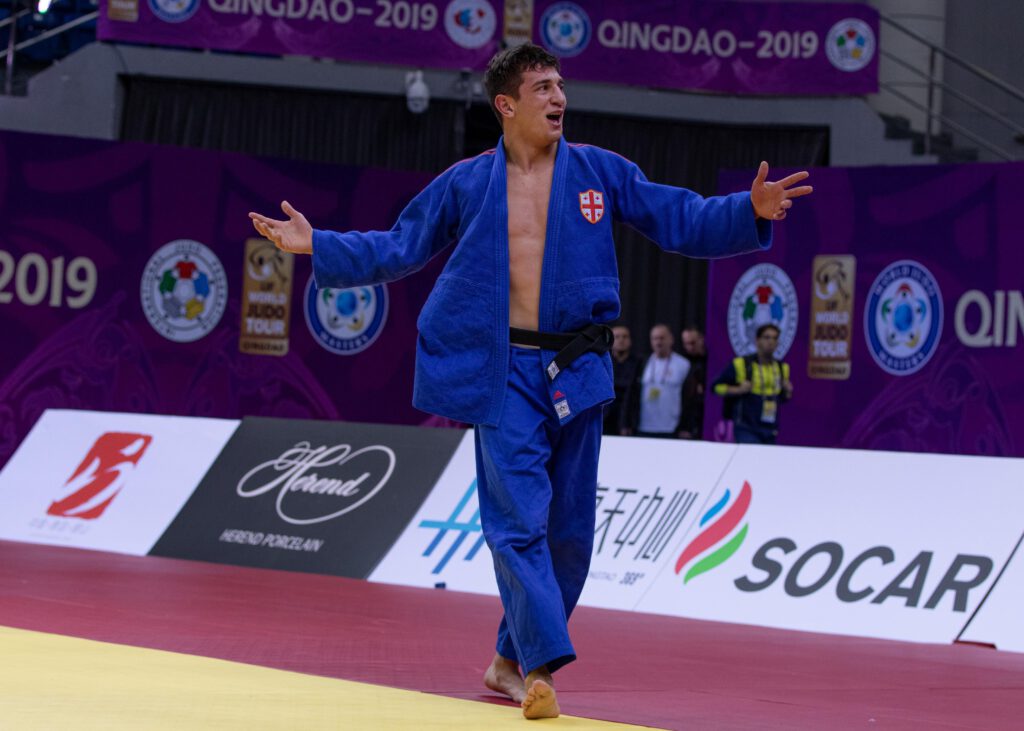 This delay was a gift for the young Georgian. In that time he prepared more physically and by the time he was back on the competition tatami, he was hungry for a place in Tokyo and went from strength to strength, eventually defeating Gviniashvili in the European championship final in Lisbon, deciding who would be competing for the Olympic title. Bekauri admits that this contest was one of the most important in his career. 
Many would have stated Bekauri was a favourite in Tokyo, among the best of the best and we were sure to see him on the podium, but then disaster struck in the world championships mixed team event. An error in the inscription placed him in the +90kg category and Avtandili TCHRIKISHVILI in the under. A significant injury was picked up against the Frenchman Cedric OLIVAR and throughout the arena, everyone was in disbelief, hearing his cries not only of pain but of devastation. The thought of the Olympic gold slipping away, and the very real possibility of not attending at all.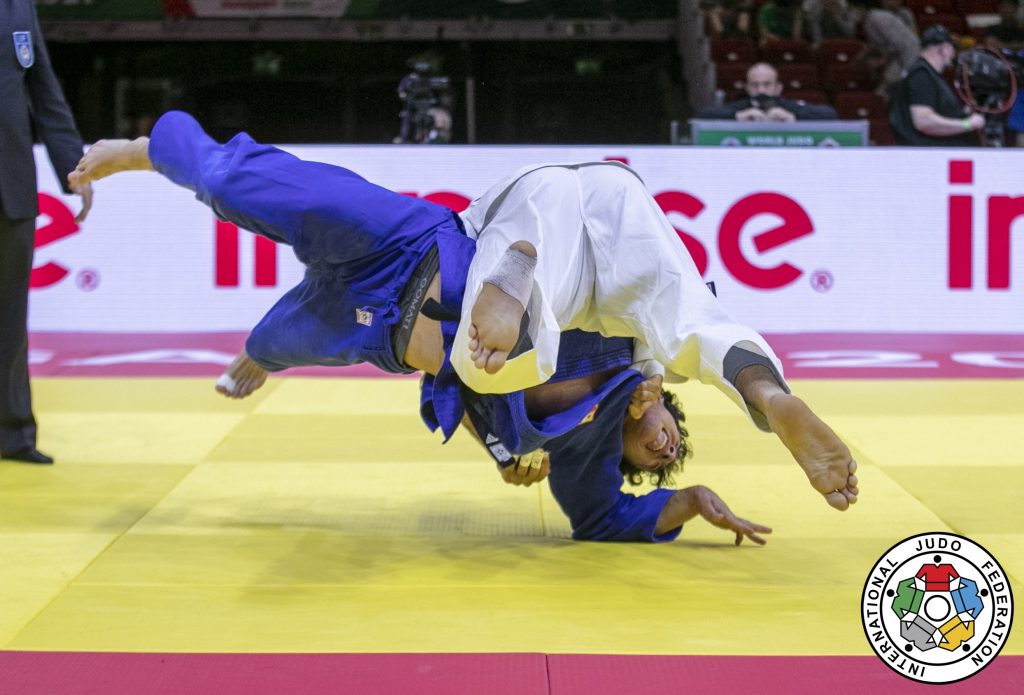 It was one of the most difficult moments to overcome in my life. It was a very serious injury and there was a high risk that I would not be able to participate in the Olympics. As for my good performance I displayed in Tokyo, I think the secret lies in our origin. We are Georgians, the fighters, who historically always fight to the end. It does not matter if you may have an injury, some may think that we are few in number, but this is not a problem for us either, we still fight and that was my motivation to become a champion.
The likeliness of him managing to recover was slim given the close proximity of the games and even if he did make it, some questioned whether he would be fit enough to compete against his peers? For an athlete visible on social media, he went very quiet and as we approached Tokyo, there were only a couple of insights in to his training with one shoulder strapped up and seemingly out of use, it wasn't looking good. 
After the injury, when I came back home, it was very difficult for me. Every day I thought and tried to get over this pain, to overcome it and accept, that I would have to compete with this injury in Tokyo. It was hard, but I was able to do it and I think I am very strong psychologically, because many people could not have done it and could not have overcome competing with such an injury. But I did cope with it and I thank God for helping me through it.
The whole country was involved in his recovery. After it become clear that the injury was serious and it would not be fully healed until the Olympics, the main task was to simply bring Lasha to the condition that he could compete in Tokyo. Not only their team doctor, Zurab KAKHABRISHVILI, but the best doctors of the country were involved in this process. No expense was spared on treatments, examinations and procedures, of which were carried out every day. His personal coach was driving him every day from doctor to doctor.
Only towards the final preparation period, with the approval of doctors did the coaching council become fully involved. The vice-president of the federation personally trained him every day as well as his personal and national coaches. It wasn't over yet. 
Now on to Tokyo…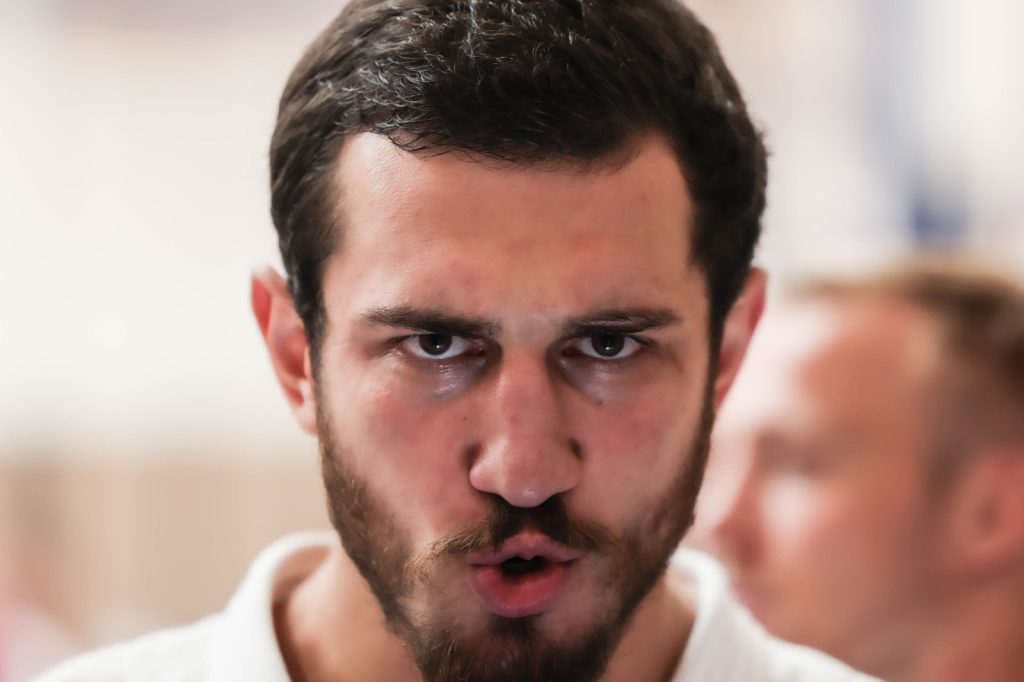 Judoka
Author: Thea Cowen
---