Finland is one of the Nordic countries, also called Suomi by those who speak the local language. The country which is characterised by lakes and forests is considered to be the happiest country in the world with the population a little over 5.5m, out of which approximately 4000 people are practicing judo. 
The Finnish Judo Association was formed 65 years ago and currently has approximately 125 judo clubs across the country. Judo is practiced by all age groups in Finland, and with their Fit judo project, the elderly group are equally enjoying their time on the mat. Finland neighbours a few countries including their fellow Scandinavian nationals such as Norway and Sweden. The region is working robustly to excel their territory.
We have a nice relationship amongst other Scandinavian judo teams. A few times a year we are trying to organise joint training camps and we also have the Nordic Championship every year. In January, we had a training camp in Finland where we had over 150 athletes from all Nordic countries – said head coach, Rok Draksic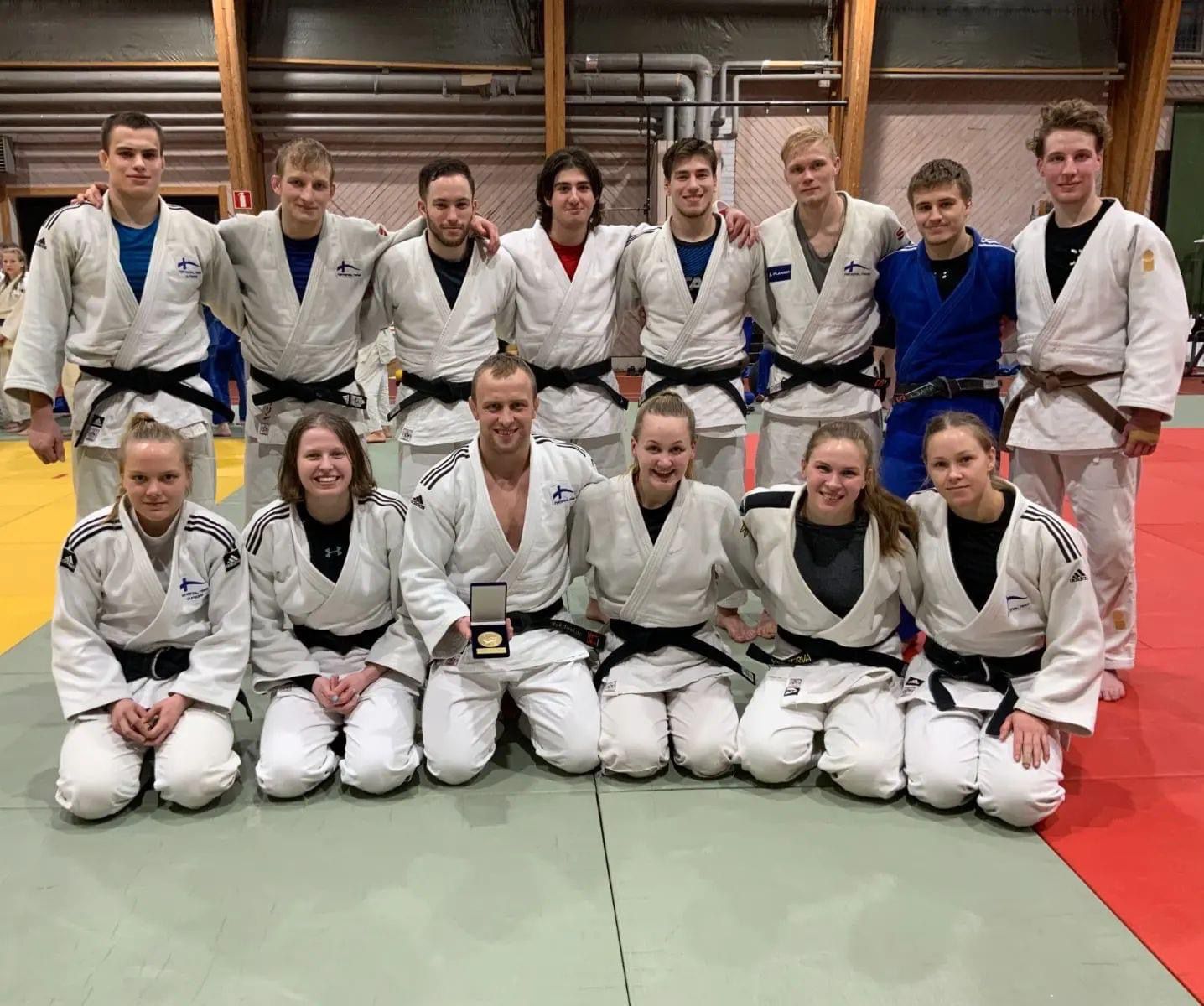 Part of the Finnish judo team at the training camp held at the Pajulahti Olympic and Paralympic Training Center in January 2023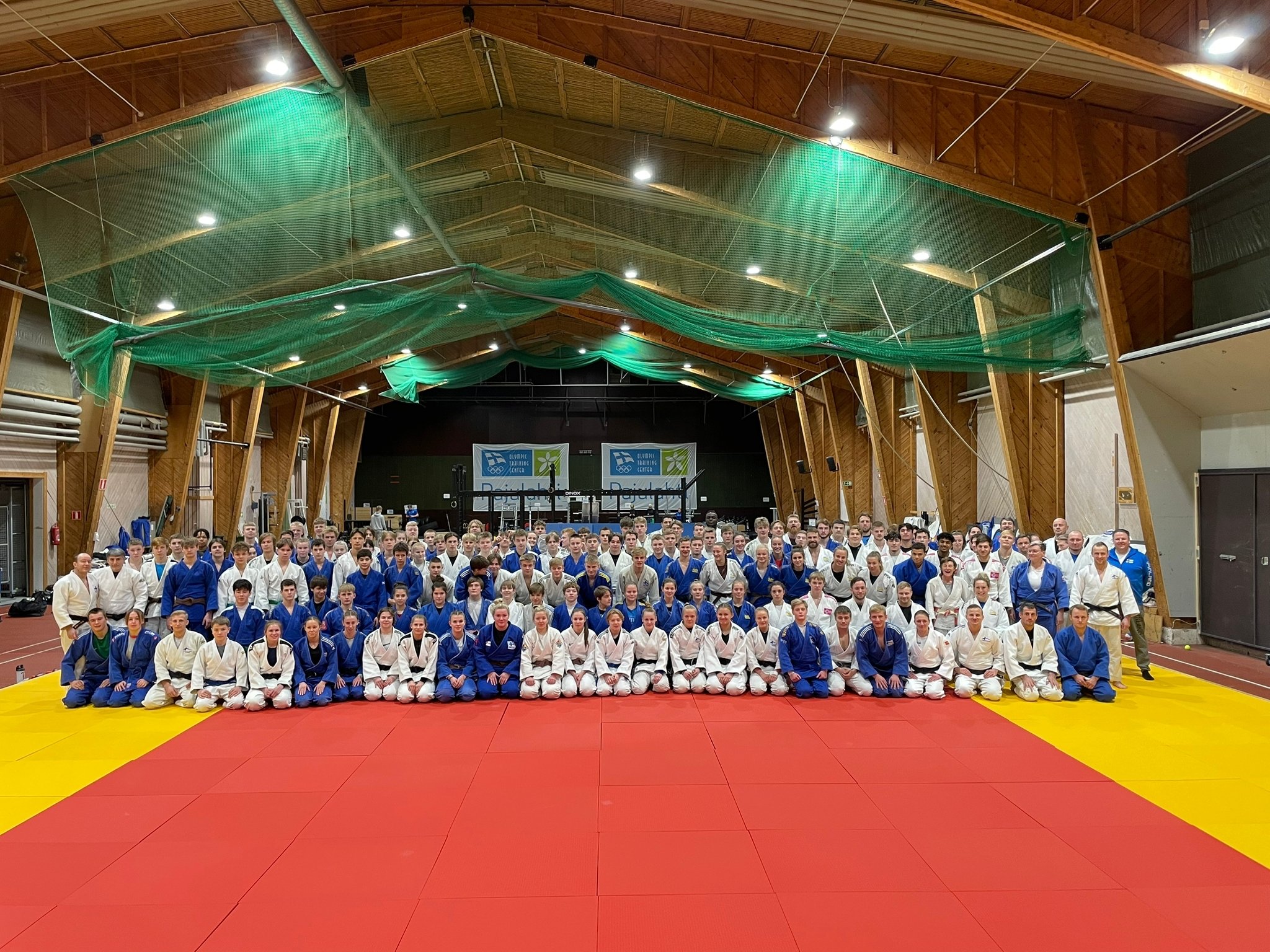 A training camp was held in Finland beginning of 2023 where over 150 judoka attended from different Nordic countries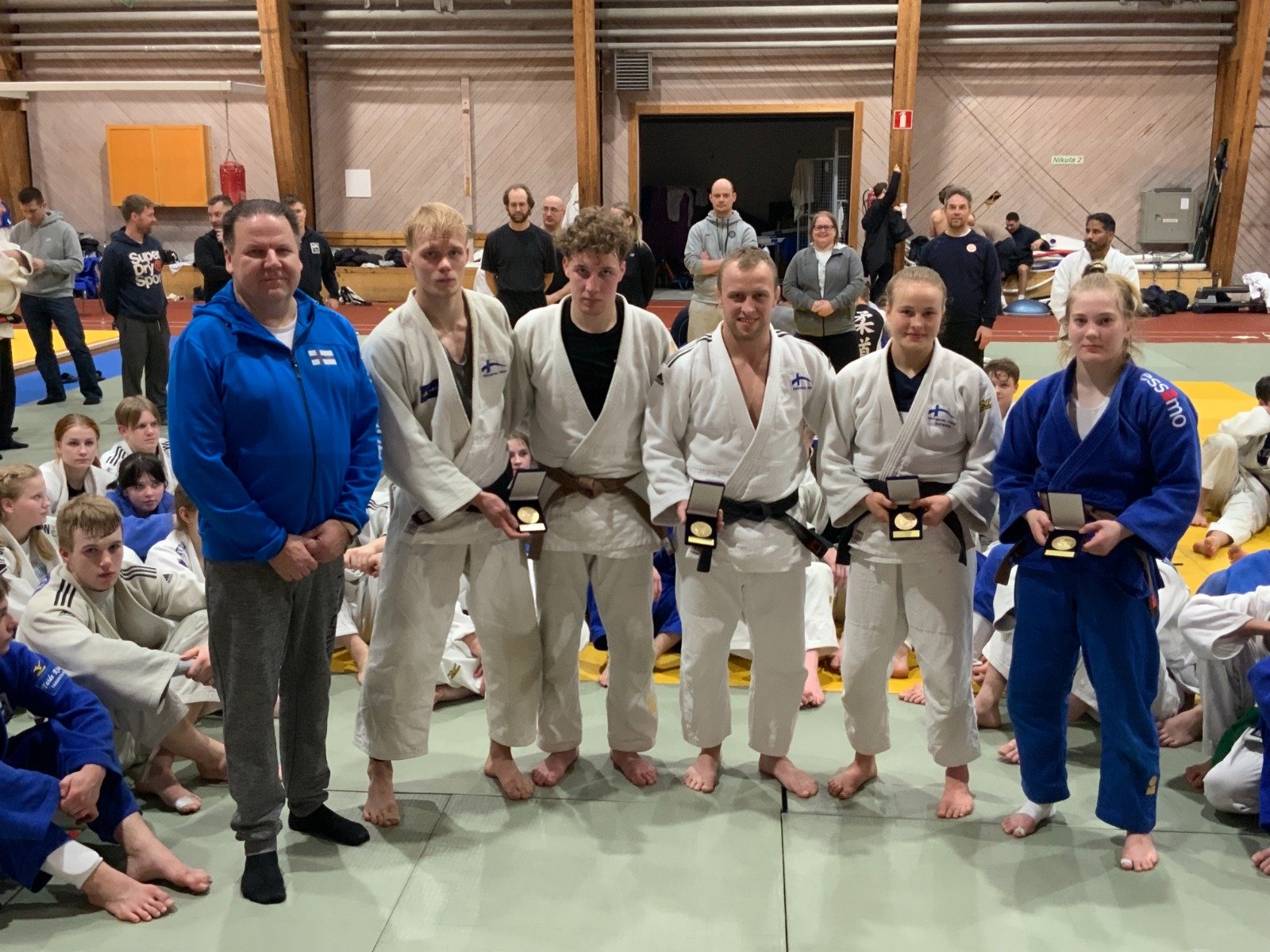 An awarding ceremony was also conducted during the camp by the President of the Finnish Judo Federation, Mr. Esa NIEMI
Although Finland always seems to have half a handful elite athletes, recent changes have shown striking progress. Former Slovenian European Champion, Rok DRAKSIC joined the Finnish team in September 2020 as the newly appointed senior head coach. With a large shift in weather and culture, Draksic currently lives in Espoo with his family and commutes to the capital city of Helsinki, where the Olympic centre is located. Although he fast admitted Finns are quieter than Slovenians, he also highly credited them being wonderful people.
Everything already started in 2018 when they invited me to hold a coaching seminar in Tampere, so there we made connection and then in 2020, they were searching for a head coach, and they asked me if I could join them.
We have already created a centralised system for about a year and a half now. This was one of our goals in these four years, so I am happy we already achieved it.
Since the start of his journey, former Slovenian dynamo, had to readjust a few things whilst he revealed that the most important element of improvement [hard work] is built into the suomalaisets.
The first adjustment I had to make was to raise the intensity at training and only after we started to focus on the technical part. Finnish athletes are really hard working, they do everything they are told, so I never had any problems with discipline and hard work at training.
Their dedication is certainly enviable. They are motivated and they will stick to the plan. The shortcoming, which we are yet to change around here, is that the majority of the athletes need to pay themselves for certain events, which means that they need to work to get that money, so sometimes it is hard to combine work with judo training.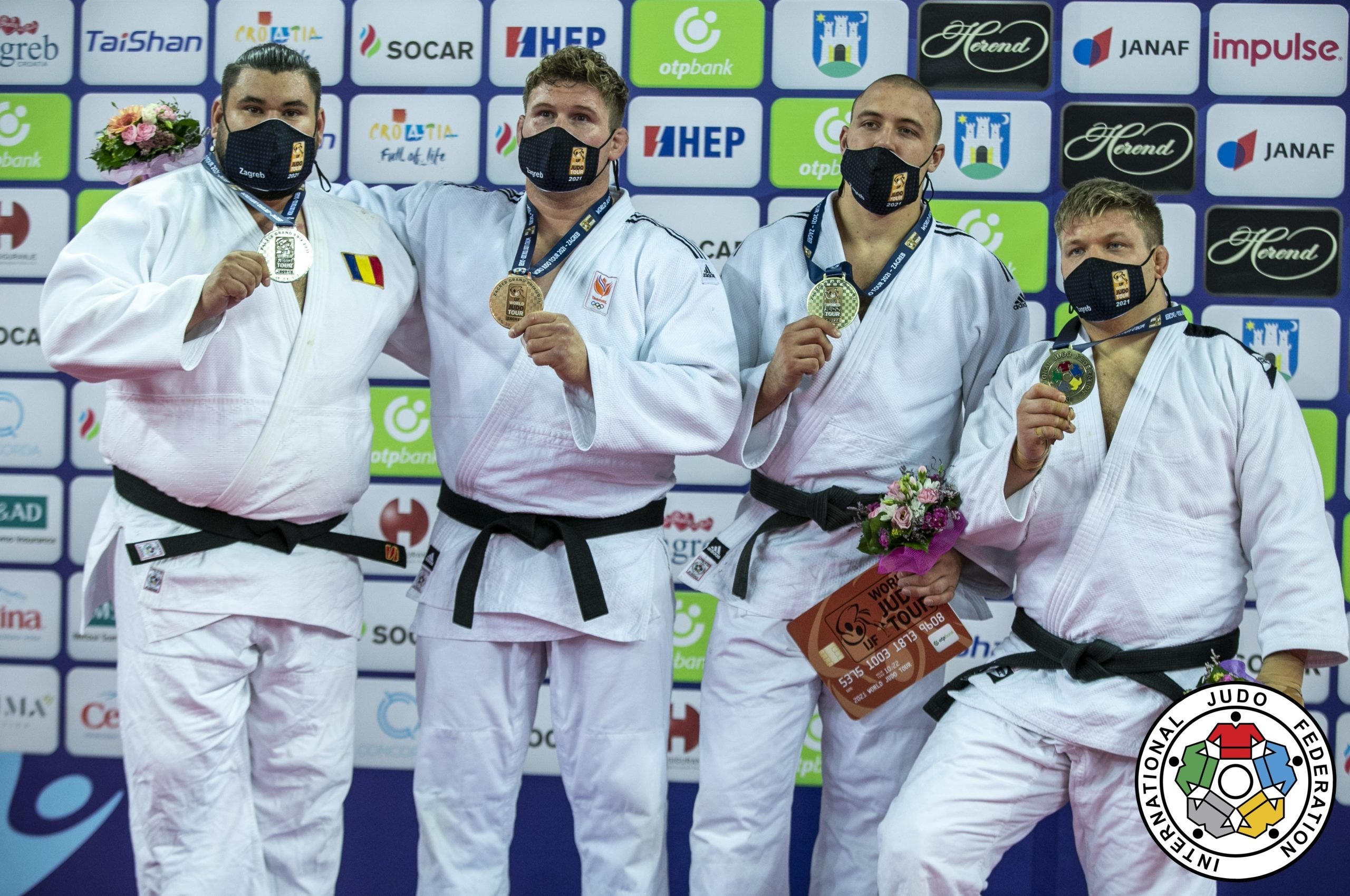 Zagreb Grand Prix 2021 Podium 2021 where Martin PUUMALAINEN won bronze (Photo: IJF Sabau Gabriela)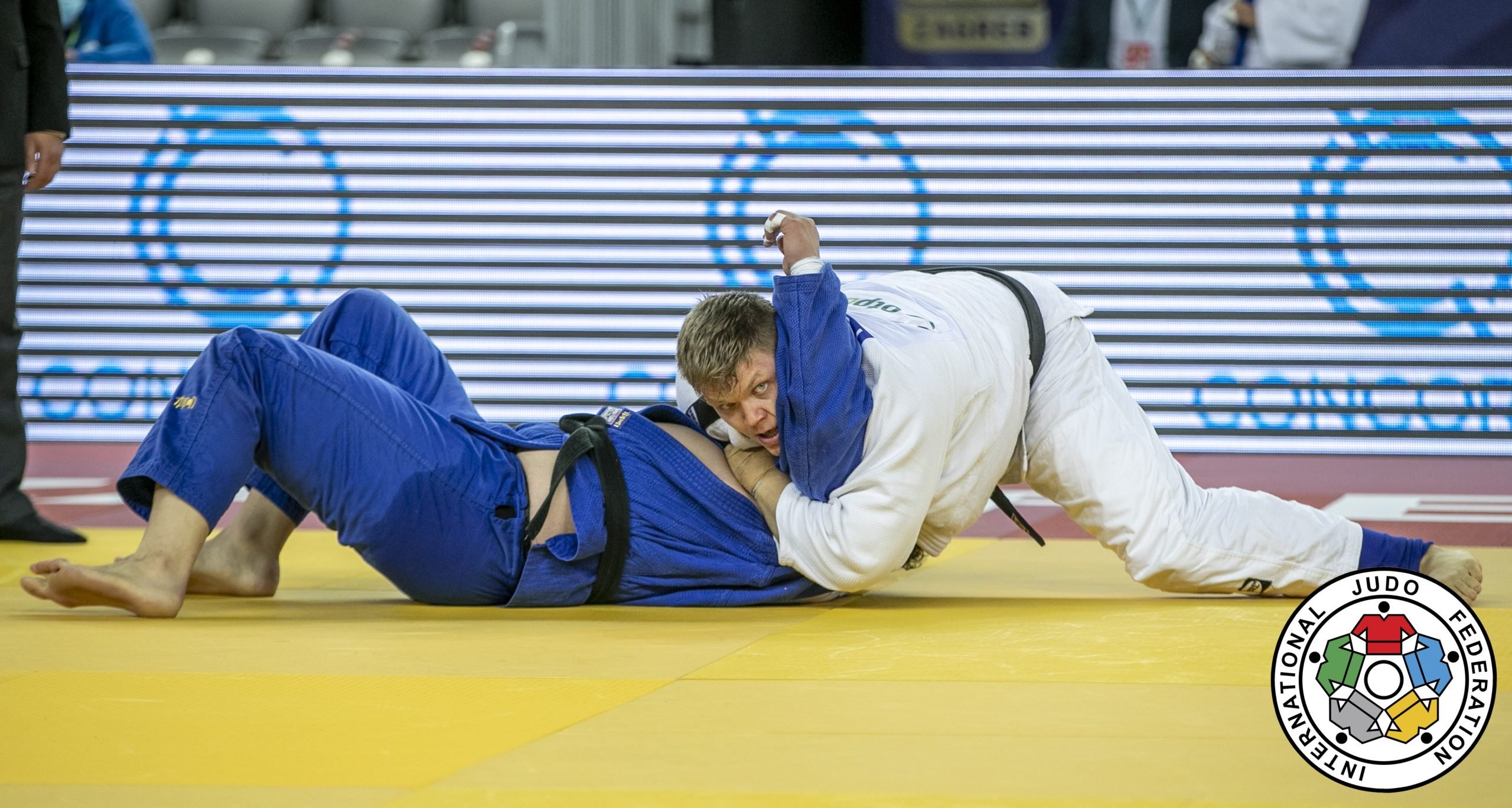 Zagreb Grand Prix 2021, QUARTER-FINAL FIN PUUMALAINEN vs SLO MARINIC, +100 kg (Photo: IJF Sabau Gabriela)
The triple Olympian was awarded the Best Judo Coach of the Year 2022 in Finland. This award also shows that he rose to the challenge and so far, delivered, despite his personal struggles with the long dark winters.
We made big improvement since I started. My proudest moment up to date is when Martti Puumalainen got his first Grand Prix medal in Zagreb in 2021, which was also my first IJF medal as coach in Finland. This was the first Grand Prix medal for Finland in 8 years. We also improved world ranking positions. Prior, our best player [Martii Puumalainen +100 kg] was ranked #87, now he is approaching top 10 in the world.
In addition, after 29 years of waiting, we celebrated a Junior European Championship title (Pihla Salonen -52kg). Oskari Makinen fought in final of Grand Prix last year and Luukas Saha was in the final block in Paris Grand Slam.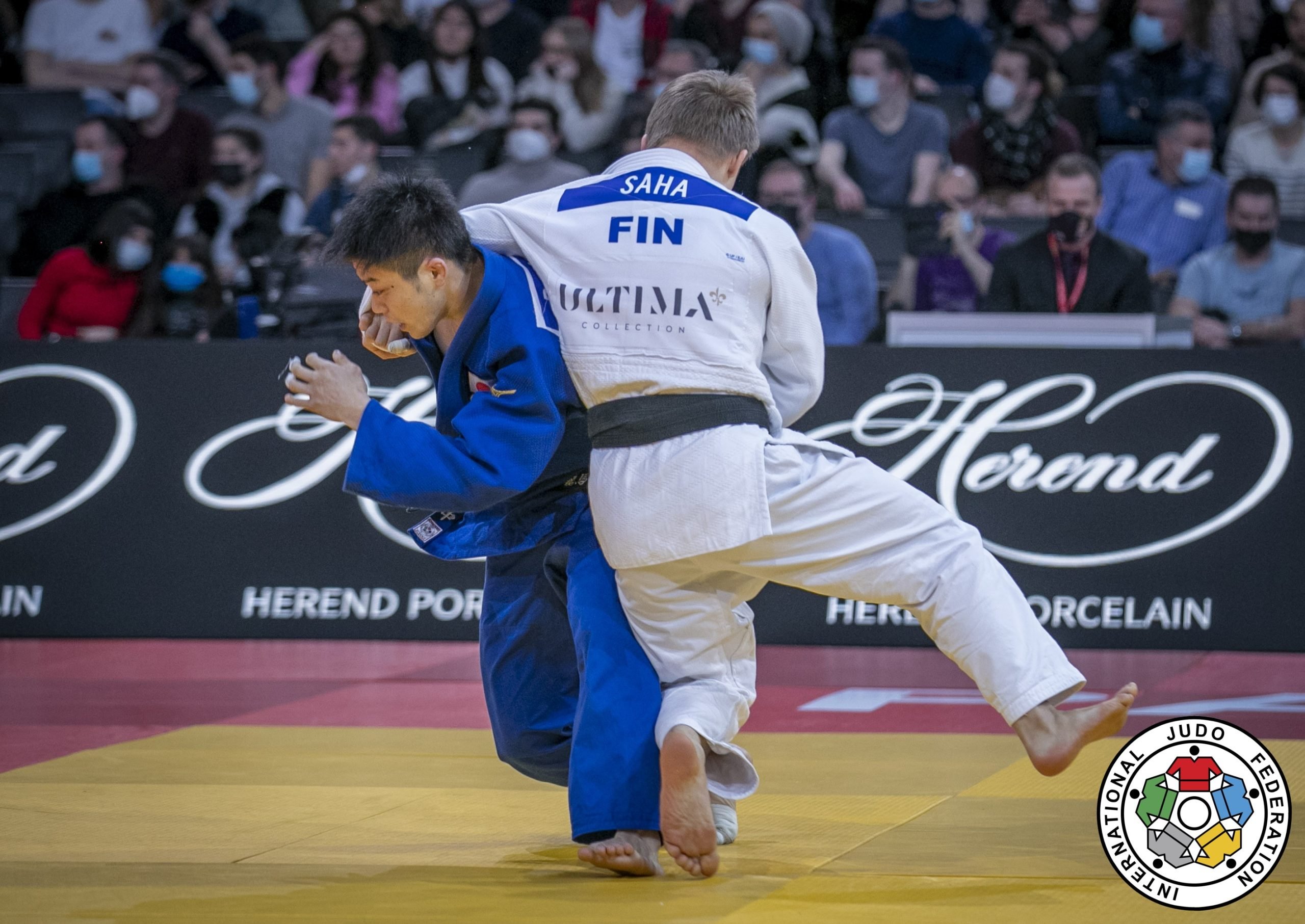 Paris Grand Slam 2022, BRONZE FIN SAHA vs JPN TANAKA, -66 kg (Photo: IJF Mayorova Marina)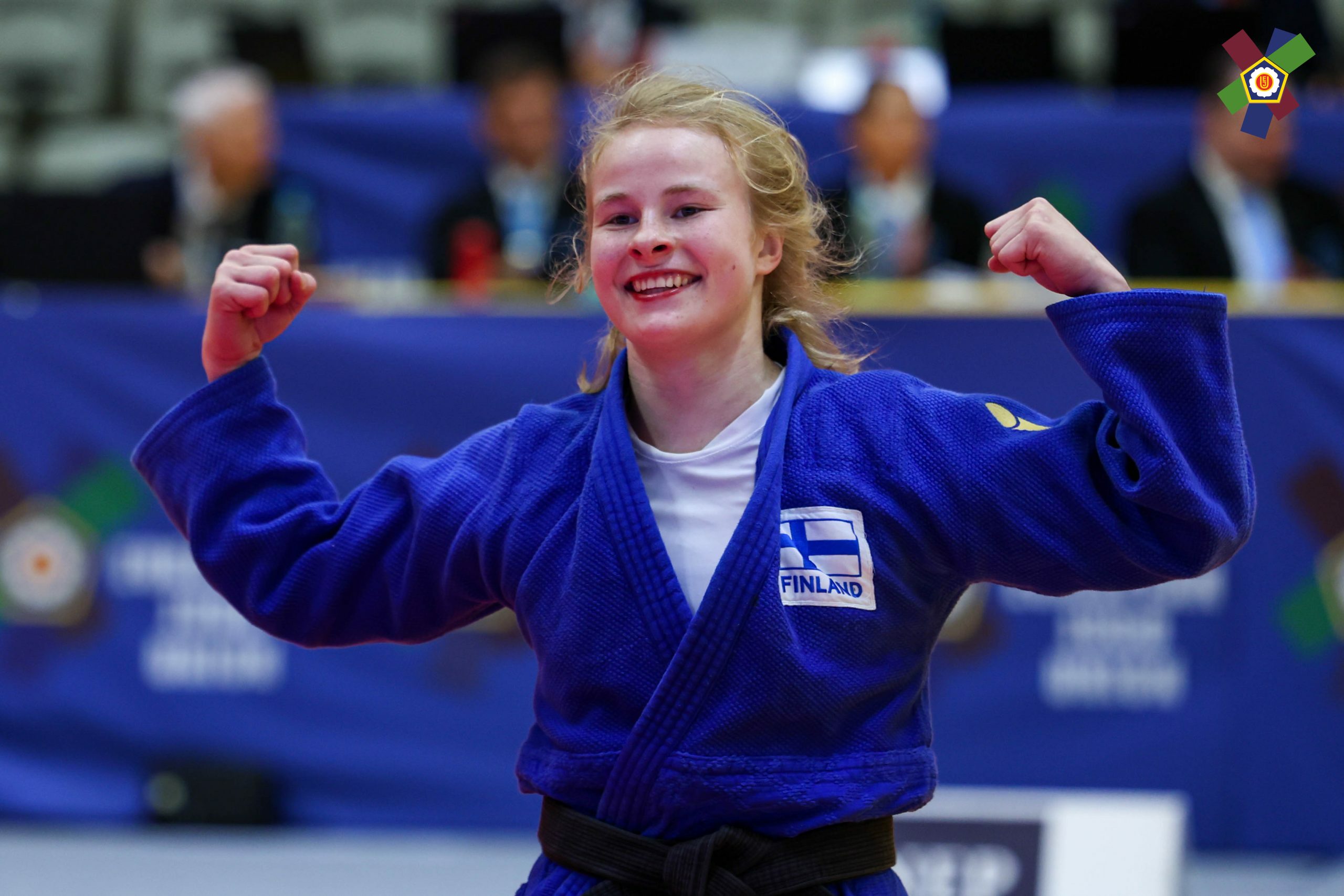 Pihla SALONEN winning gold in the -52 kg category at the 2022 Junior European Judo Championships (Photo: Gabi Juan)
Back to Martti, he won bronze at the military World Championship in 2021, whilst he was also the first ever Finnish judoka to win against a current Olympic Champion (Lukas Krpalek in Zagreb 2022). This win also put him forward for a nomination for the most thrilling sporting moment of the year in Finnish sport.
Their hard work and dedication are reflected in their results, and we are still not done, we have a lot of work to do. We still need to improve our techniques and tactics.
It is understood that the fundamental components to move forward are at hand for Draksic to lead the team to further success. As he earlier mentioned, the financial support for athletes is one of the biggest challenges he faces. Draksic is working closely with the federation to make those changes and although plenty has been done from the office, patience on all ends will be their ultimate key to glory.
Everything will happen step by step, of course, it takes time. I would like to thank the team and the Finnish Judo Federation for trusting in me and giving me this opportunity with patience.
Whilst we leave Draksic to survive the long cold winters Finland has to offer, we will seek to explore the rest of the subregion of Northern Europe. Visiting Finland and fancy a judo session or are you local and fascinated to try judo? You can find your nearest judo club via https://judo.fi
Judoka
Author: Szandra Szogedi
---