Today we celebrate International Women's Day, and especially within sport, we are always working tirelessly to create a diverse, inclusive and equal environment.
One woman in particular within the European Judo Union has been on a mission for over a decade to change this landscape, EJU Director of Education and President of the Swedish Judo Federation, Kristiina PEKKOLA.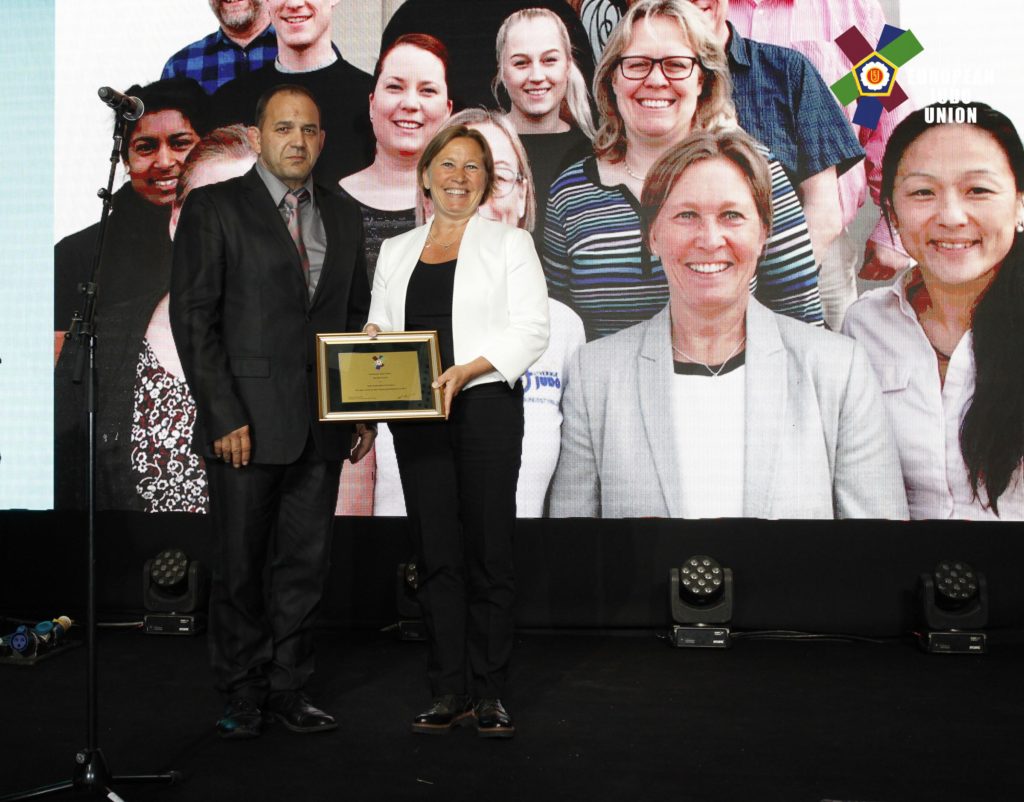 In 2021, the European Judo Union held a 'Gender Equity Round Table' seminar, at which Pekkola gave a presentation alongside Dr. Jesper Fundberg of the University in Malmoe, entitled 'Vision 2020 – a success story in strategic work.'
During this presentation, Pekkola demonstrated with statistics how much the Swedish Judo Federation had transformed, with the goal of increasing women in judo, they managed to increase their figures from 3.996 in 2012 to 6.521 in 2021 and in a more recent discussion divulged that that number continues to rise and recorded 6.714 in 2022. What was discovered during the course of this project was that it wasn't simply to work with women and help them directly, but to educate both men and women, and give this education to the future generations.
We are still growing, the most important is the collective work, decisions made by the federation board, that is the key to show that these actions matter! It's important for the survival and sustainability of our sport to have younger generations as leaders and participants.
With the right conditions and leadership, mixed groups are more innovative and creative acting in a direction of diversity and inclusion. It is not enough for us to have a quantitatively equal organisation, if we do not also take advantage of and value each other's different perspectives and skills. In order to do that, we need to work on inclusion.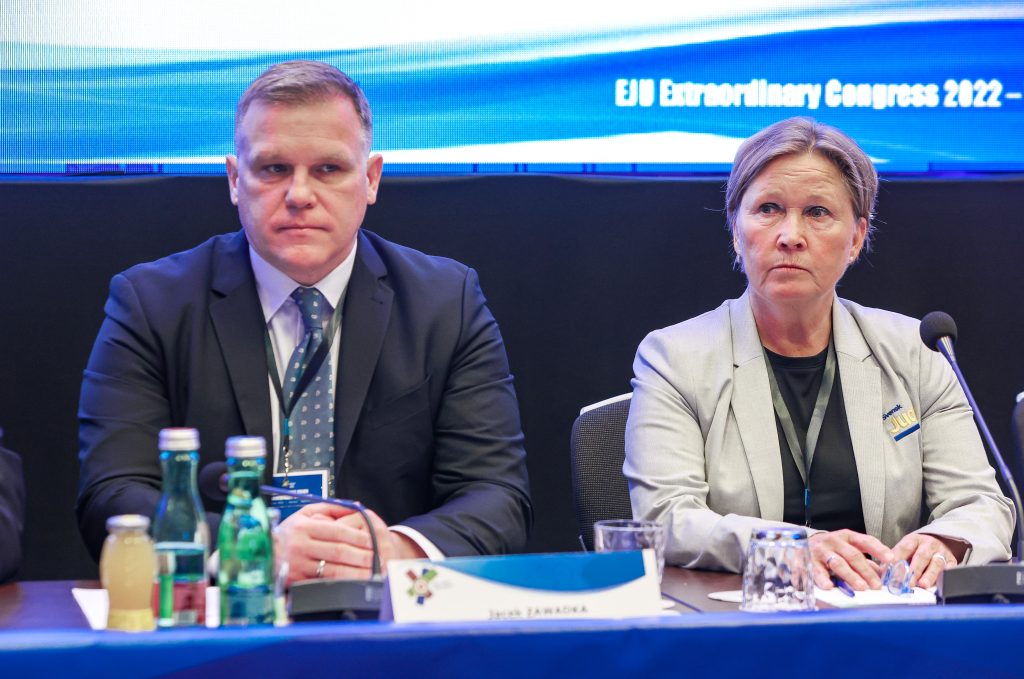 Not only was the goal to have more women practicing the sport but to make sure that there was diversity and equality across the board, the current figures speak for themselves;
Federation Employees: 44% women
Federation Assignment 41% women
Nominating Committee 60% women
Federation Board 50% women
In very recent times, and for those who follow the IJF World Tour, they'd have seen Great Britain's former world and Olympic medallist, Sally CONWAY join the coaching staff for the Swedish Judo Federation. Pekkola is rather convinced that this was a positive move for the team,
My perception the last year with Sally Conway as the coach for both men and women is a success it is a great complement to all the athletes. As I earlier wrote innovative and creative. I warmly can recommend for all age categories to have male and female coaches working side by side.
As seen below, Conway is now coaching her former rival, Anna BERNHOLM of Sweden, and during last weeks Grand Slam in Tashkent, coached her to a bronze medal.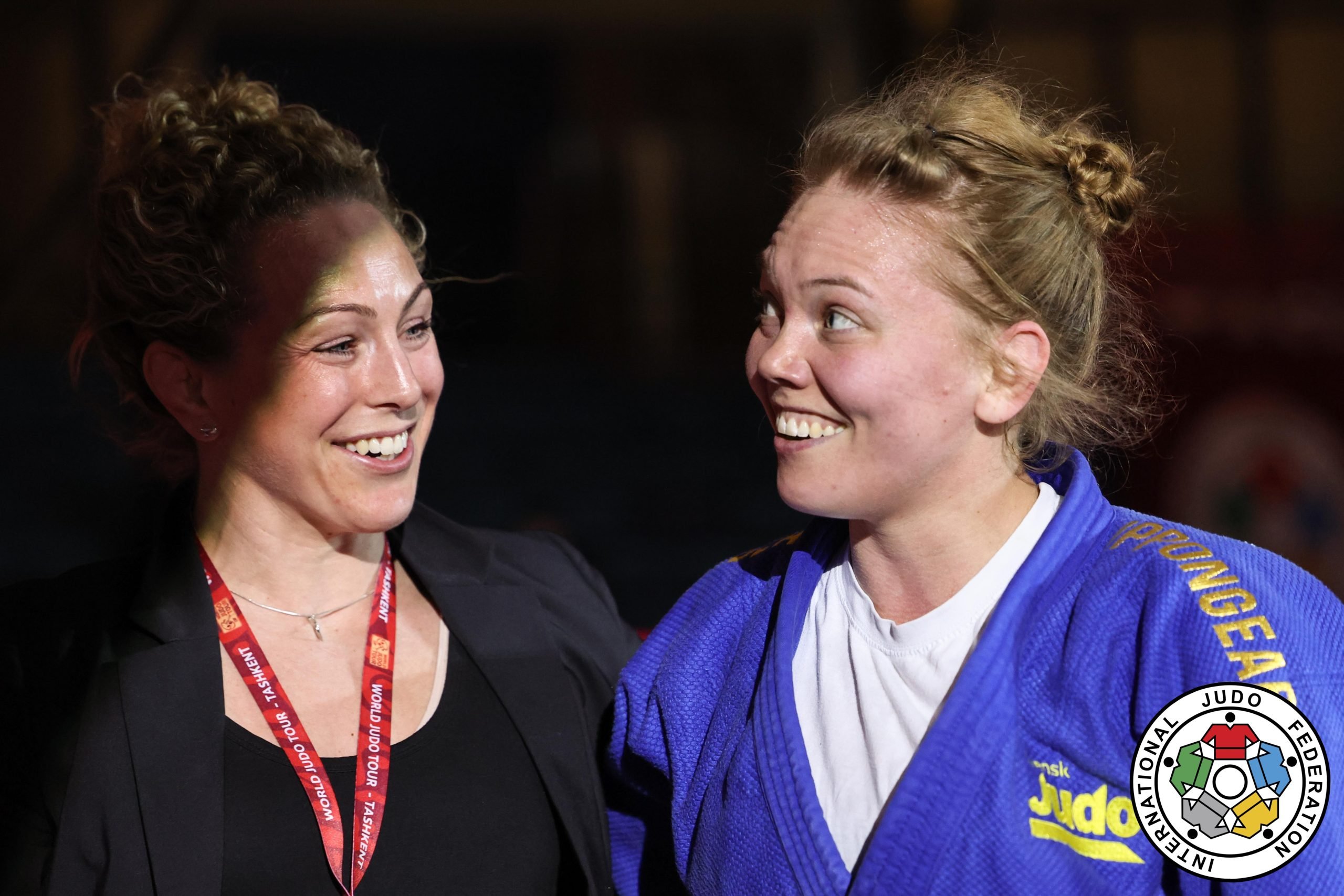 Anna Bernholm. " style="width:100%;height:auto"/>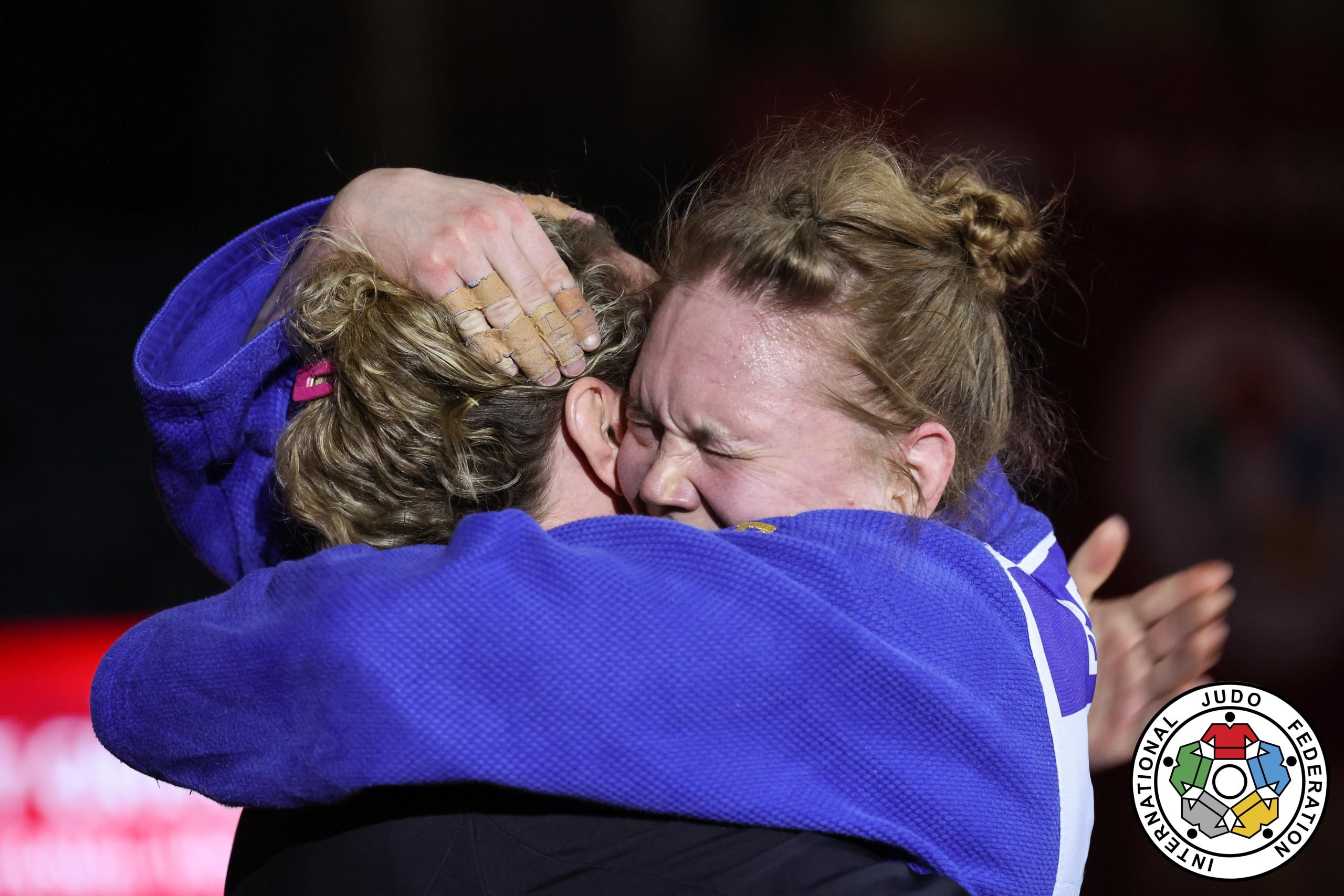 Anna Bernholm. " style="width:100%;height:auto"/>
Now as a member of the Education sector in the EJU, what can we hope for the future of this organisation?
By starting to discuss the challenges we have and raise the competence in all teams is crucial.

As a leader, coach, manager we are role models. We play a crucial role in how inclusive our culture and sports environment is. It starts from us.

Finally the intentions and direction is more important than the speed.
Judoka
Author: Thea Cowen
---