The number one seed in the -57kg category, Marica PERISIC (SRB) truly dominated her category today, despite coming off the back of a bronze medal win in the Abu Dhabi Grand Slam, and no rest since the senior world championships in Tashkent. It wasn't necessarily an easy win for her, but her experience separated her from her peers at the U23 level.
Perisic already has the junior title from 2020 which was held in Porec, Croatia, following the pandemic break, and then later that week placed third in the U23 level.
I feel amazing to be honest, it was a long day and I really wanted the gold medal so when I saw the opportunity I took it. I just felt like I couldn't lose this one. It has actually been a long three and a half weeks since the world championships, then in Abu Dhabi and now I'm here but I was pushing myself to keep the momentum, I told myself just one more. I have just found out today that we have a team for Champions League but I will absolutely rest a few days after this.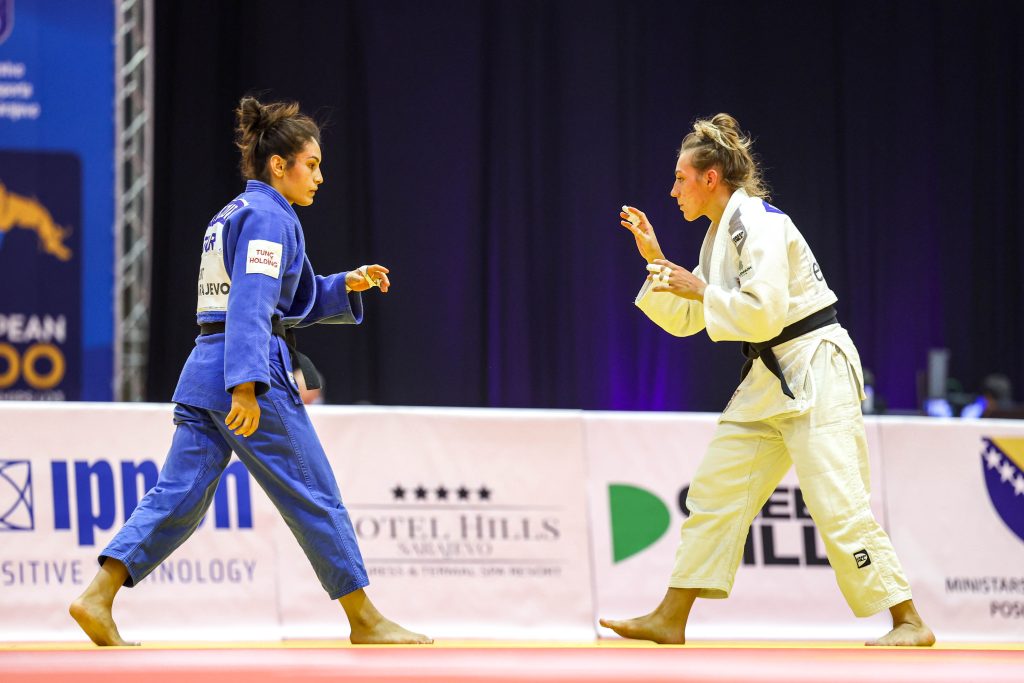 Her final against Hasret BOZKURT (TUR) was a great head to head and a worthy final. Both picked up two shidos within normal time but the gruelling head to head slid in to golden score and it took 51 seconds for the Abu Dhabi Grand Slam bronze medallist to throw her opponent for ippon with seoi nage. She kept her cool while she looked to the referee for the confirmation that she had in fact scored, and was ecstatic knowing she would be taking home the U23 title to go along with her junior gold.
When I won the junior title, a few days after I won bronze in U23, then last year I lost my first round. This is my exit year and I really wanted to complete my collection. I have been in a strange emotional state and needed this medal to confirm something to myself. I have moved city, moved clubs and I wanted to make sure I had made the right decision.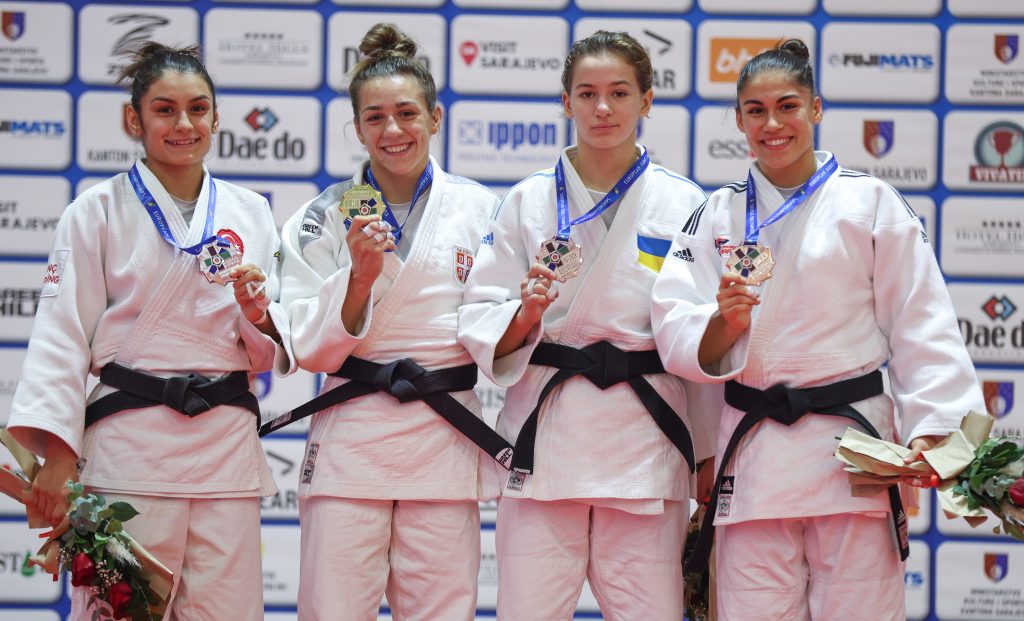 I am now in Red Star Judo Club in Belgrade, I am super happy and the opportunities just keep coming and the results are already showing. I only moved because I needed to improve, I just felt that in my last city I had reached my limit and needed something more, something new. I couldn't he happier about it. 
…and now for the senior title.
Judoka
Author: Thea Cowen
---