Belgium's diminutive budding star Lois Petit, proved that she packs quite a punch as she stormed to the gold medal in the -44kg category on the opening day of the Junior European Championships being staged in Sofia, Bulgaria. Petit's win here today saw her add to the silver she won in 2017 in Maribor and her bronze medal won in 2016 in Malaga.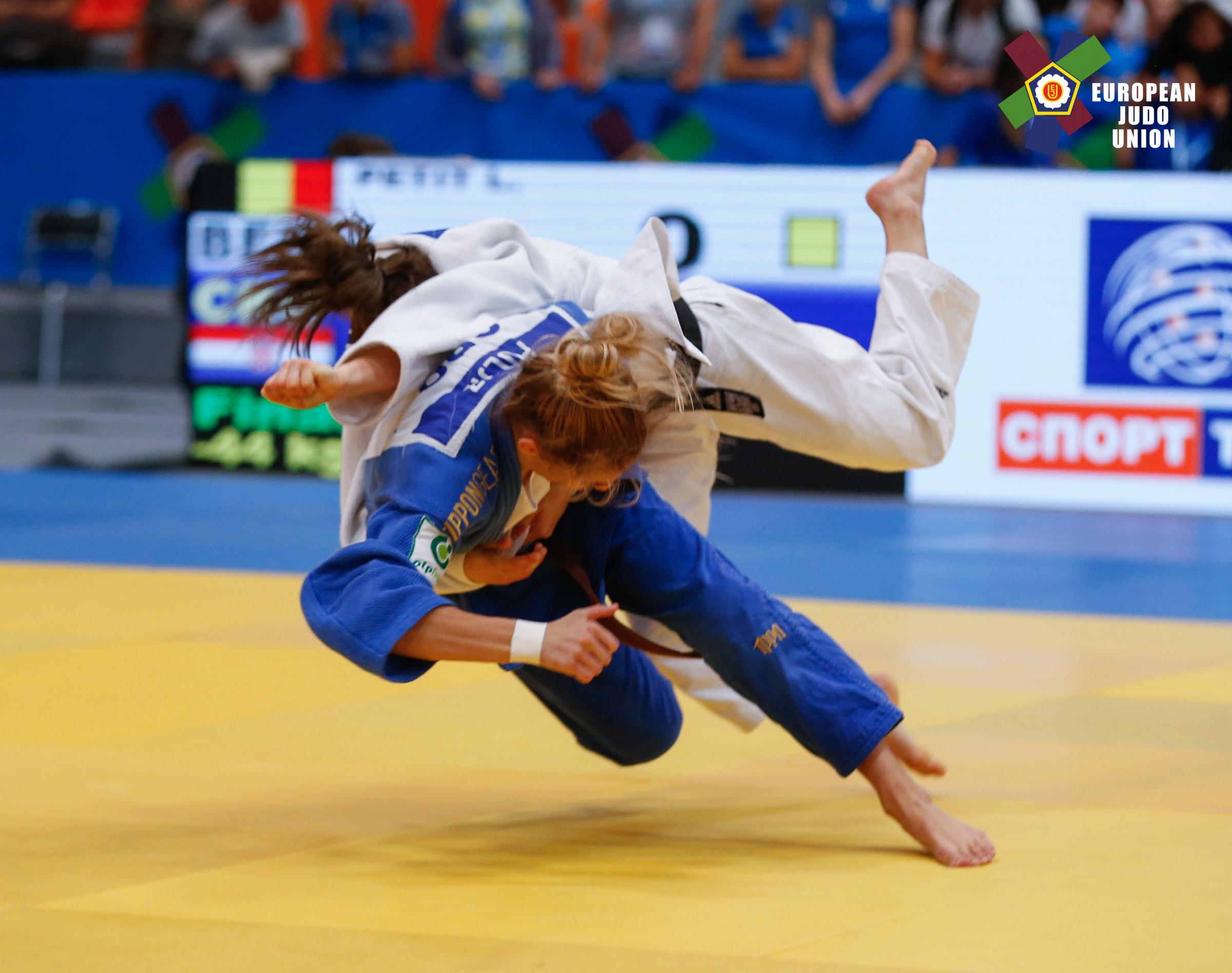 Four contests saw Petit pile-up four ippons whilst giving away only a single waza ari and conceding only a single shido. Coming into the event as the number one seed Petit lived up to her billing as the odds-on favourite. First to fall was Anastasia BALBAN (AZE) who was thrown first with harai goshi for waza ari and then held in ne waza with sangaku gatame. In the quarter final Petit faced the fast improving Shafag HAMIDOVA (AZE). After a minute of the contest Petit once again turned to her favourite harai goshi to score waza ari. Hamidova stuck gamely to her task however, and with 25 seconds left on the clock, eventually gave up a second waza ari to a right-sided de ashi barai. This put Petit in the semi-final where she faced Gamze SAYMA (TUR). Petit was the aggressor from the outset forcing Sayma to call on her strong defence. At the half way mark Petit led by waza ari after having thrown Sayma with uchi mata. But with time almost running out Petit looked to finish things, attacking strongly with sode tsuri komi goshi. This failed effort brought both players into ne waza where Petit was able to execute juji gatame for ippon.
In the final Petit came up against former Cadet European champion Ana Viktorija PULJIZ (CRO). Petit had kept a clean sheet up to this point, but Puljiz changed that when she threw the Belgian with harai maki komi for waza ari. Petit appeared rattled for the first time in the day as Puljiz continued to attack, Petit collecting a shido for passivity along the way. But holding onto the lead proved too difficult for Puljiz and Petit bounced back to score waza ari with uchi mata following straight into osaekomi with kesagatame to take the contest and the gold medal.
---
Highlights Day 1
---
Podium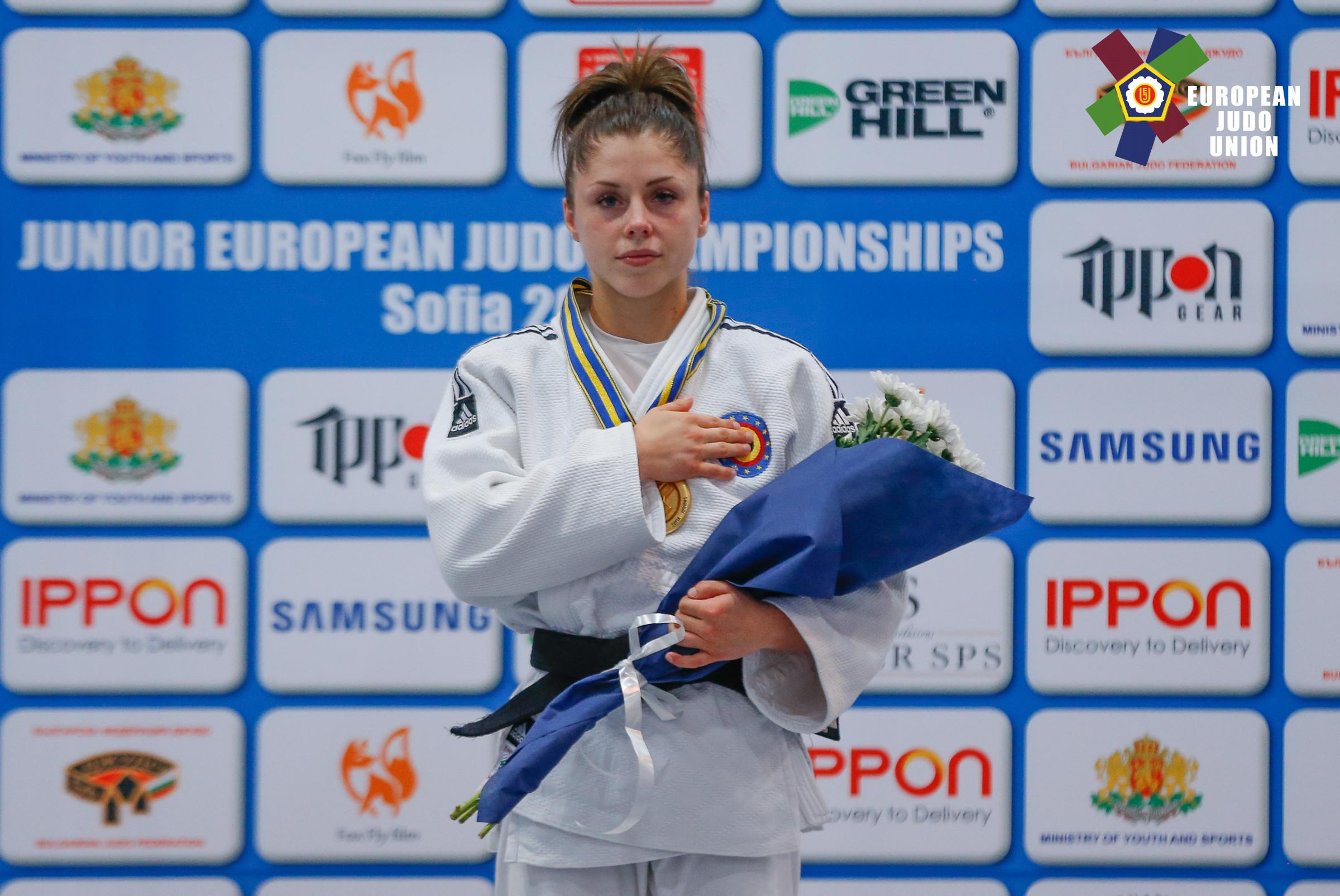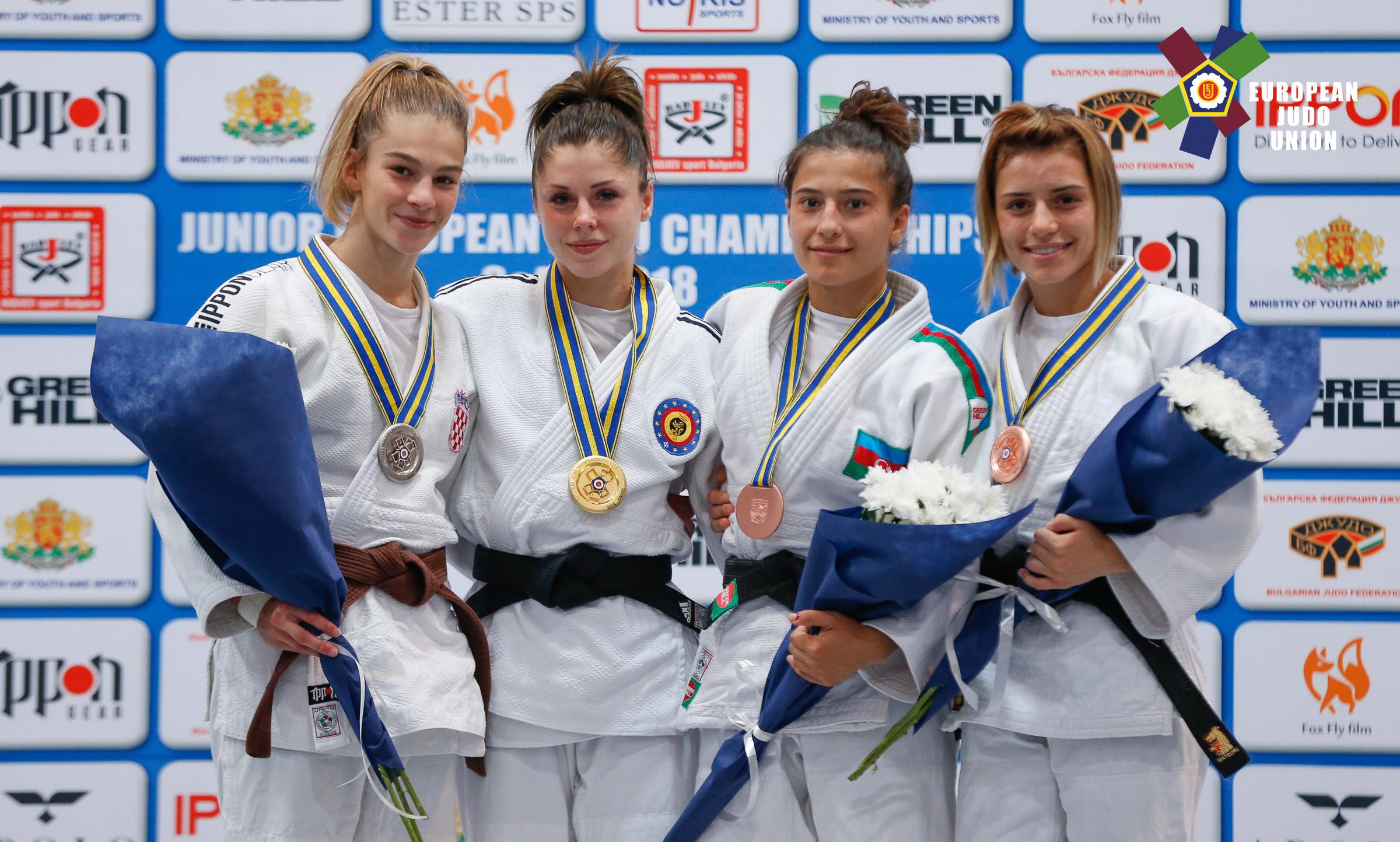 Podium -44 kg 1. PETIT, Lois (BEL) 2. PULJIZ, Ana Viktorija (CRO) 3. HAMIDOVA, Shafag (AZE) 3. SAYMA, Gamze (TUR) – Carlos Ferreira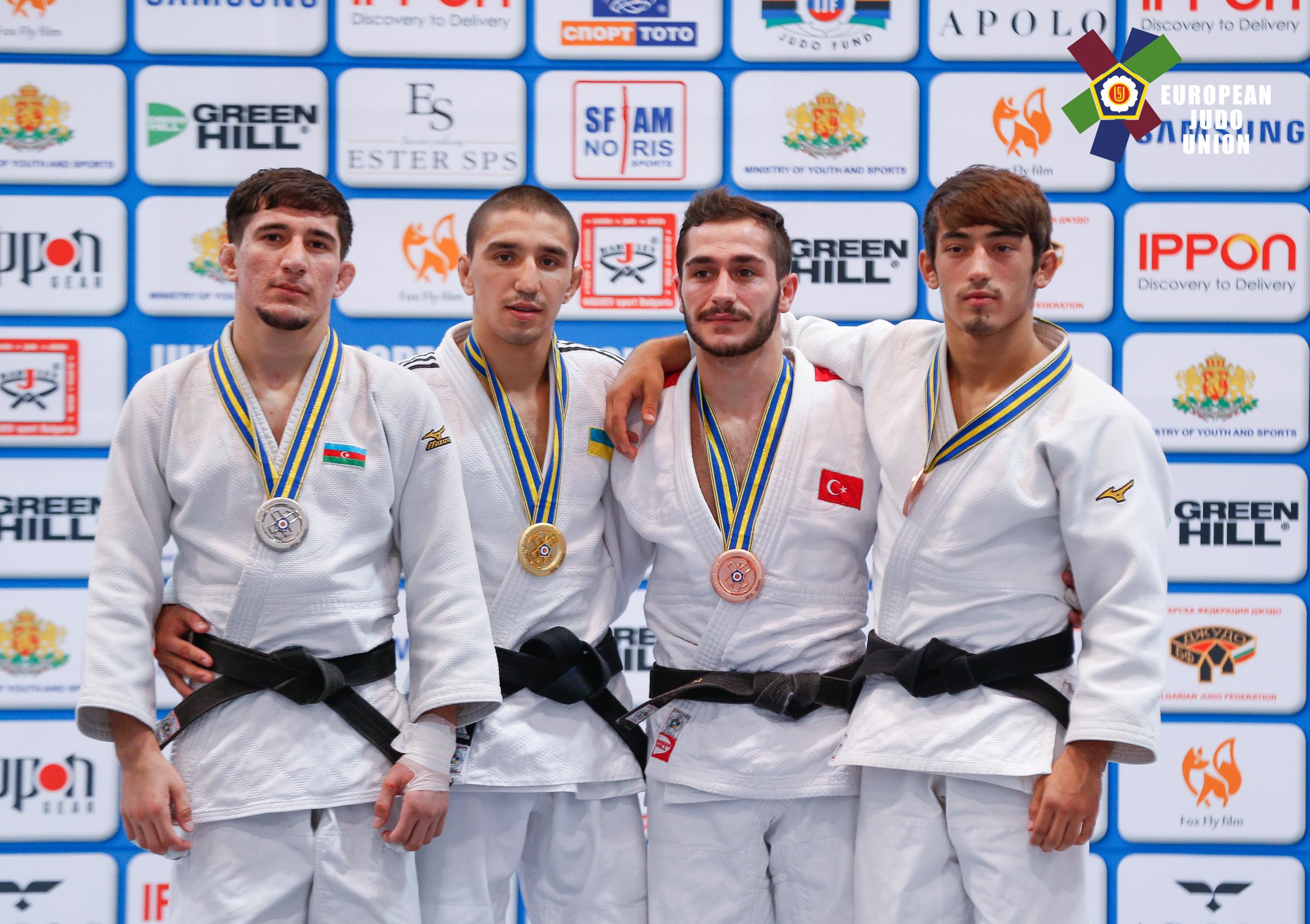 Podium -55 kg 1. KHALMATOV, Dilshot (UKR) 2. ALIYEV, Rovshan (AZE) 3. AGHAYEV, Balabay (AZE) 3. OZISIK, Oguzhan (TUR) – Carlos Ferreira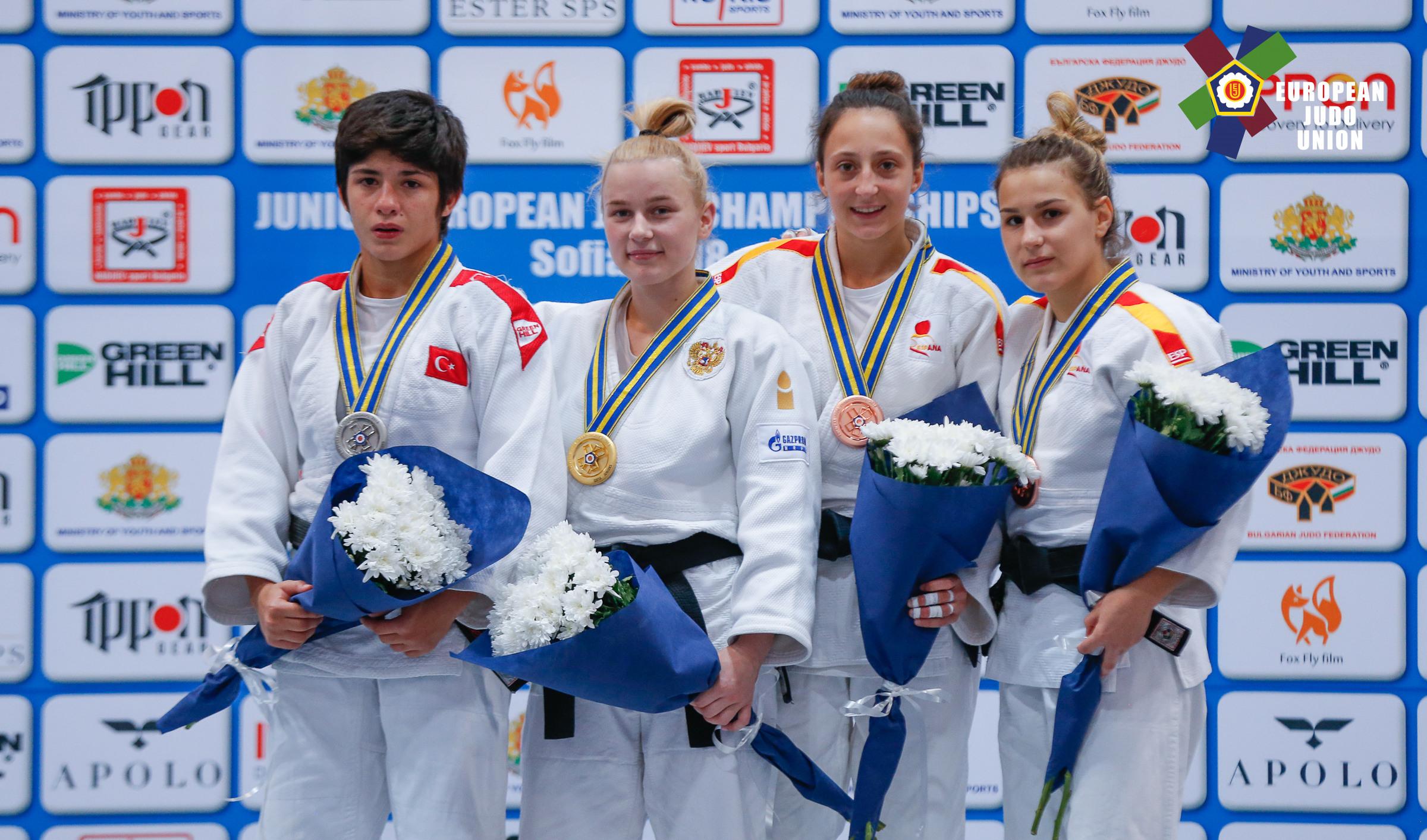 Podium -48 kg 1. DOLGIKH, Ekaterina (RUS) 2. BEDER, Tugce (TUR) 3. LAPUERTA COMAS, Mireia (ESP) 3. MARTINEZ ABELENDA, Laura (ESP) – Carlos Ferreira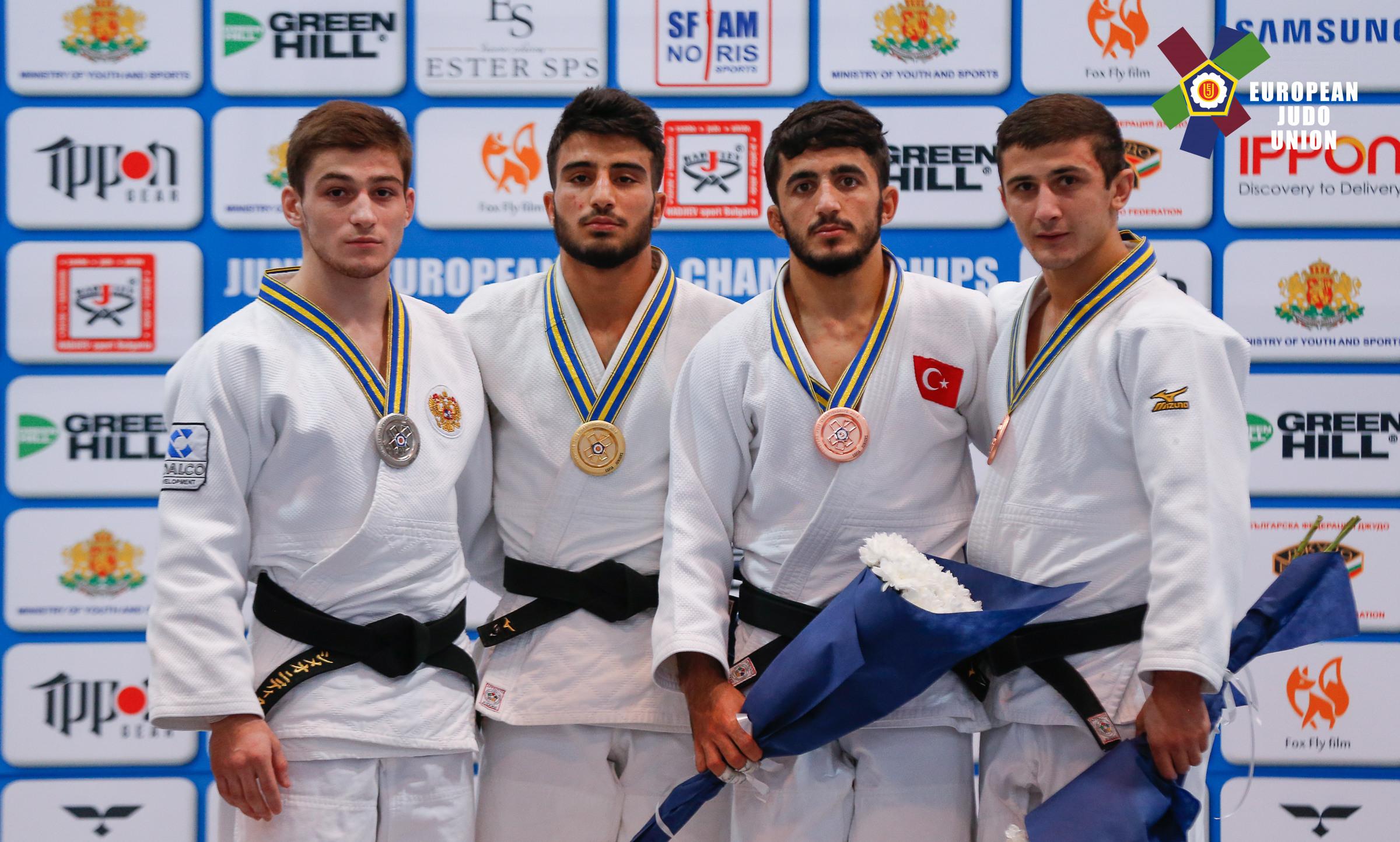 Podium -60 kg 1. MAMMADOV, Tofig (AZE) 2. SIMEONIDIS, Konstantin (RUS) 3. AKKUS, Mihrac (TUR) 3. PAPINASHVILI, Jaba (GEO) – Carlos Ferreira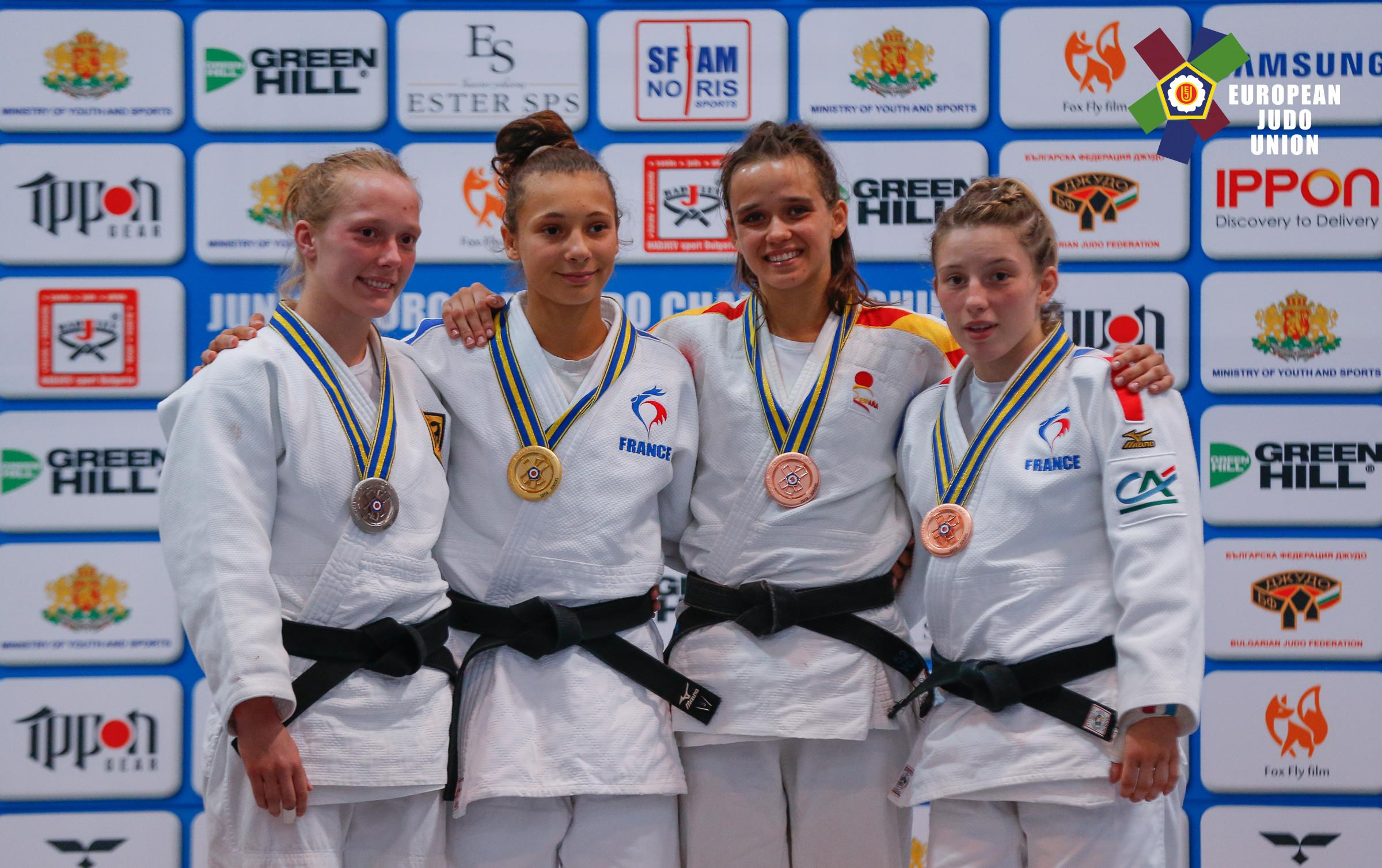 Podium -52 kg 1. MOKDAR, Faiza (FRA) 2. WURFEL, Annika (GER) 3. ESTEO LINNE, Nina Estefania (ESP) 3. MARCUS TABELLION, Coraline (FRA) – Carlos Ferreira
Judoka
---