The first day of the European Judo Open in Warsaw 2020 provided spectators with non-stop ballistic judo; the light weight categories were on form.  
With some stand-out performances and surprise early exits from seeded athletes in the opening rounds, it was difficult to foresee who would be standing on top of the podium at the end of the day. That being said, the strength of a few players and even nations was apparent and landed some tough blows.
A favourite for the home crowd was the 2018 gold medallist and number one seed in the -52kg category, Karolina PIENKOWSKA (POL). The seasoned athlete put on a stellar and tactical performance in front of the numerous fans that were out in their droves to support the Polish team.
With the addition of her family, club and friends' support, PIENKOWSKA was unstoppable and the final could not have ended in a better fashion for her. A clear and concise plan led to a quick ippon for the Polish athlete and great celebrations throughout the Arena Ursynów.
It was a great day for me with all of this support and I think it helped me a lot, I hope that it will help me to continue in the same way. I won't have the same support next week but I think based on this performance I feel ready and confident. I think it was a natural final, it was a tactical move but came so fast I barely thought about it, I knew what to expect from my opponent.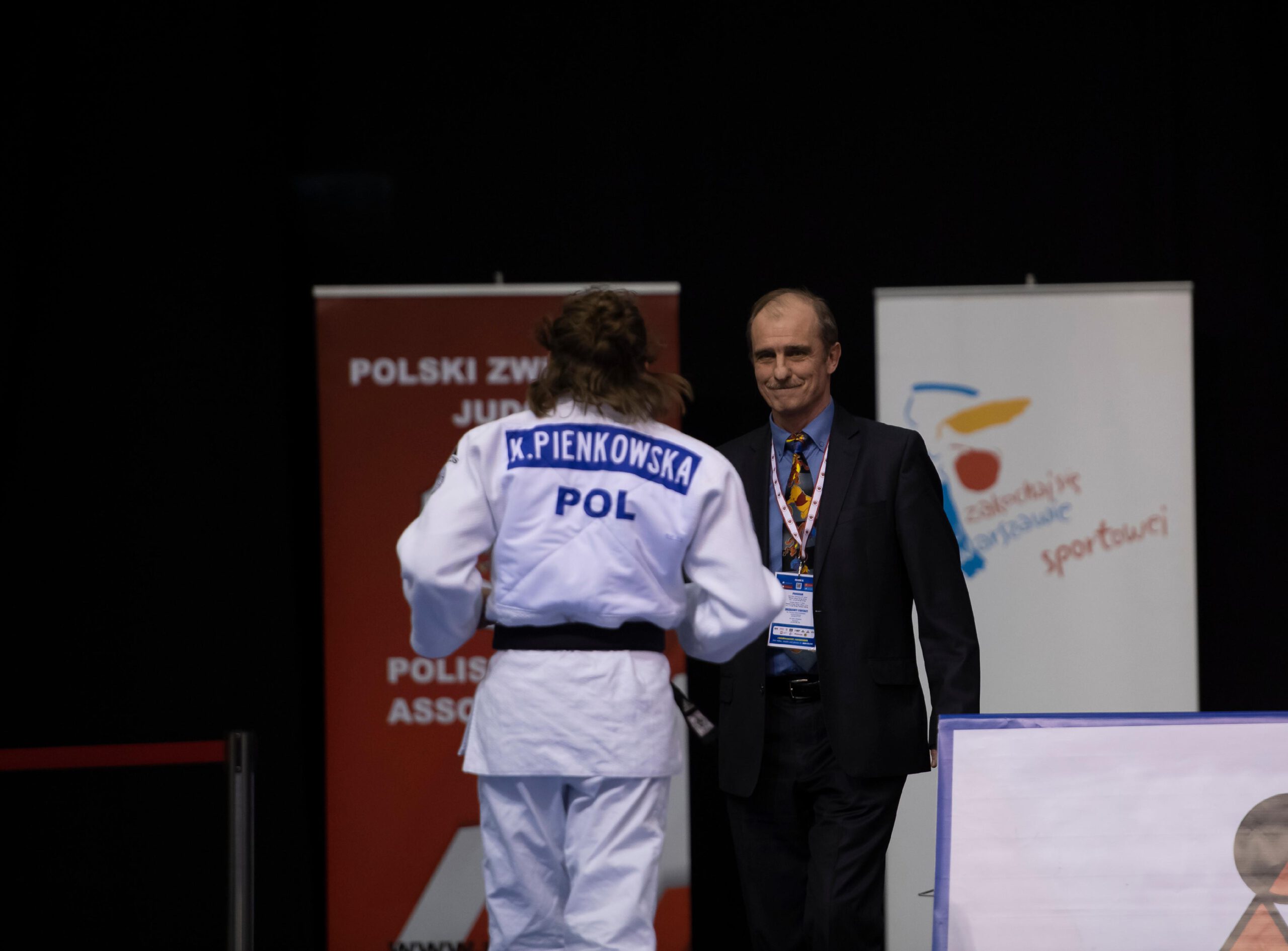 Given her experience on the IJF circuit including a silver in the Dusseldorf Grand Slam, PIENKOWSKA will be back on track next week, competing in the Rabat Grand Prix, Morocco. At the beginning of the year she competed in the Tel Aviv Grand Prix, narrowly missing out on the bronze medal and though she placed fifth, she is striving for better,
It was a fifth place, but for a sportsman this is the worst, being so close to being on the podium and taking a medal. I still took some points but I hope next week it will be a better result for me.
On the men's side it was a difficult road for the seeded athletes in the -73kg category, but managing to battle their way to the final were the number two and four seeds, Oleg BABGOEV (RUS) and Abdul Malik UMAYEV (BEL) respectively.
Both athletes stood on the podium last year with BABGOEV taking the gold and UMAYEV the bronze, and both had high hopes they'd be reaching the podium once again. In the end, though the Russian athlete is the more senior and with results on the IJF tour, it was the 19 year-old Belgium Junior Champion who improved on his 2019 record.
It was a tough day, but there was a great feeling that the Belgian representative would make it to the final as his opponents in the preliminaries were simply unable to score against him, but the final would be unpredictable. A waza ari score was all that separated the eventual champion and silver medallist but it was a well matched final and a great watch for the spectators.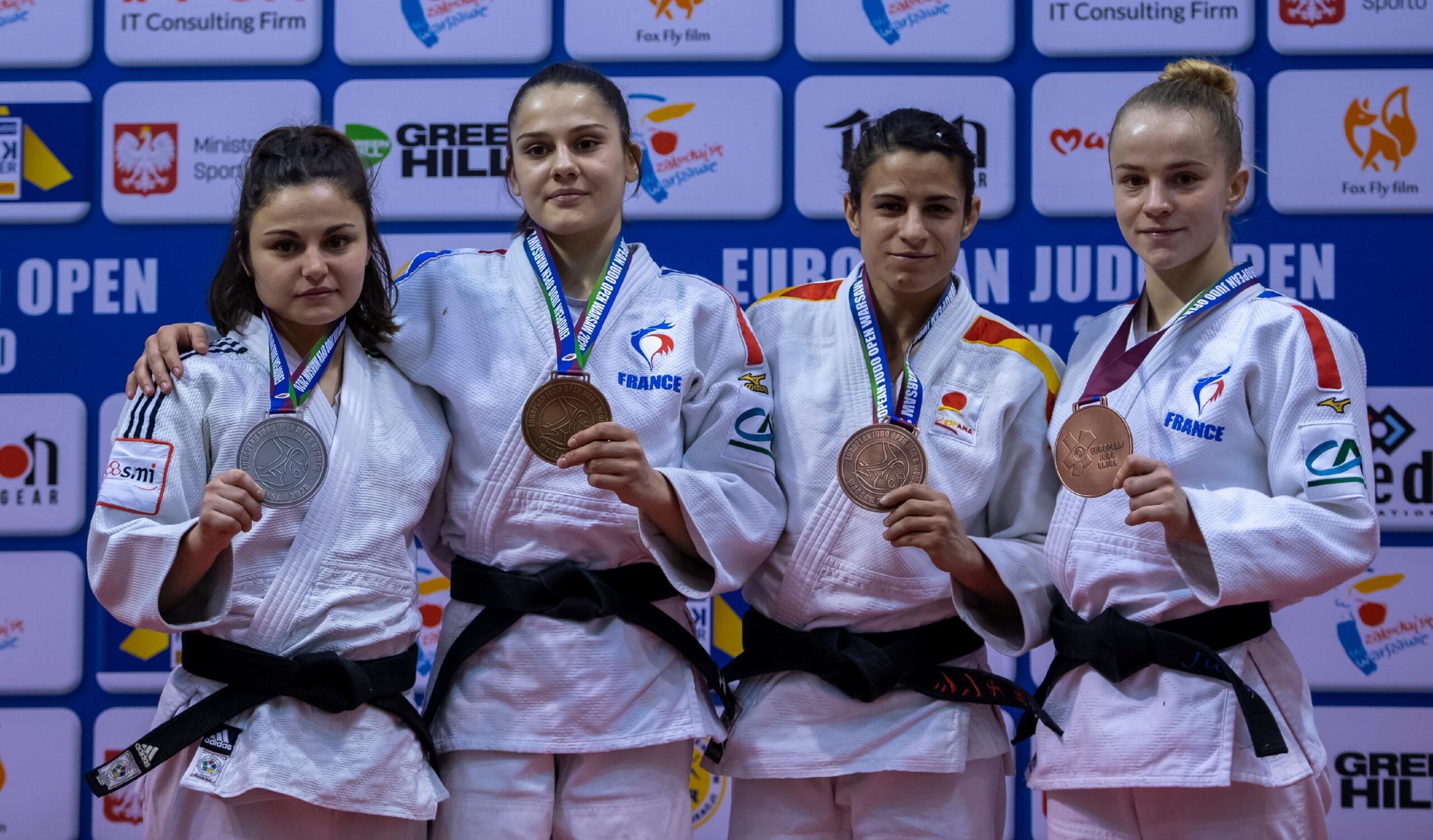 -48kg medallists 1. PONT, Blandine (FRA) 2. URDIALES, Manon (FRA) 3. GARCIA MESA, Cinta (ESP) 3. WEILL DIT MOREY, Julie (FRA) – Teofanovic Boris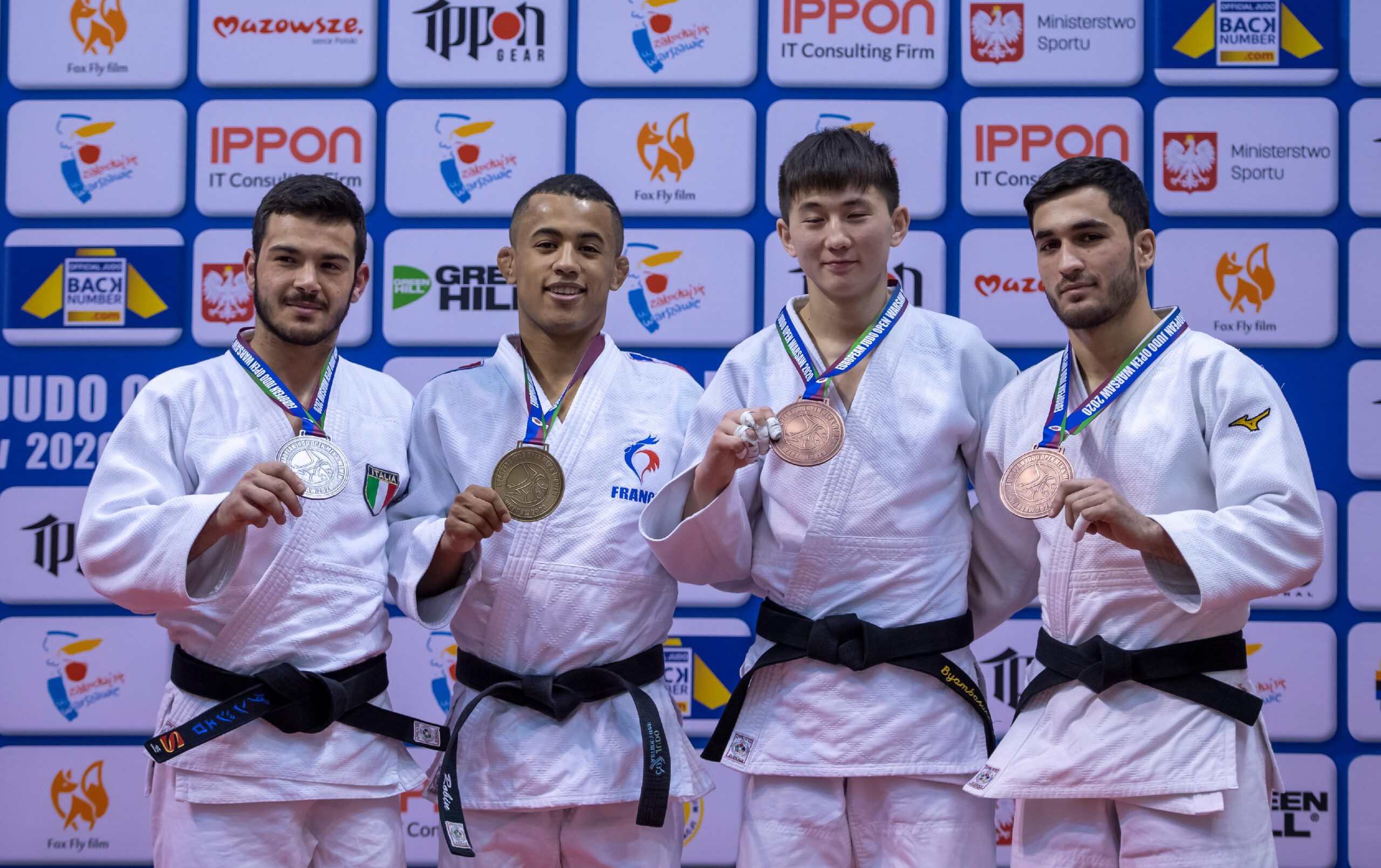 -60kg medallists 1. FLORIMONT, Jolan (FRA) 2. D ANGELO, Biagio (ITA) 3. BYAMBASUREN, Sukhbat (MGL) 3. NAJAFOV, Yashar (AZE) – Teofanovic Boris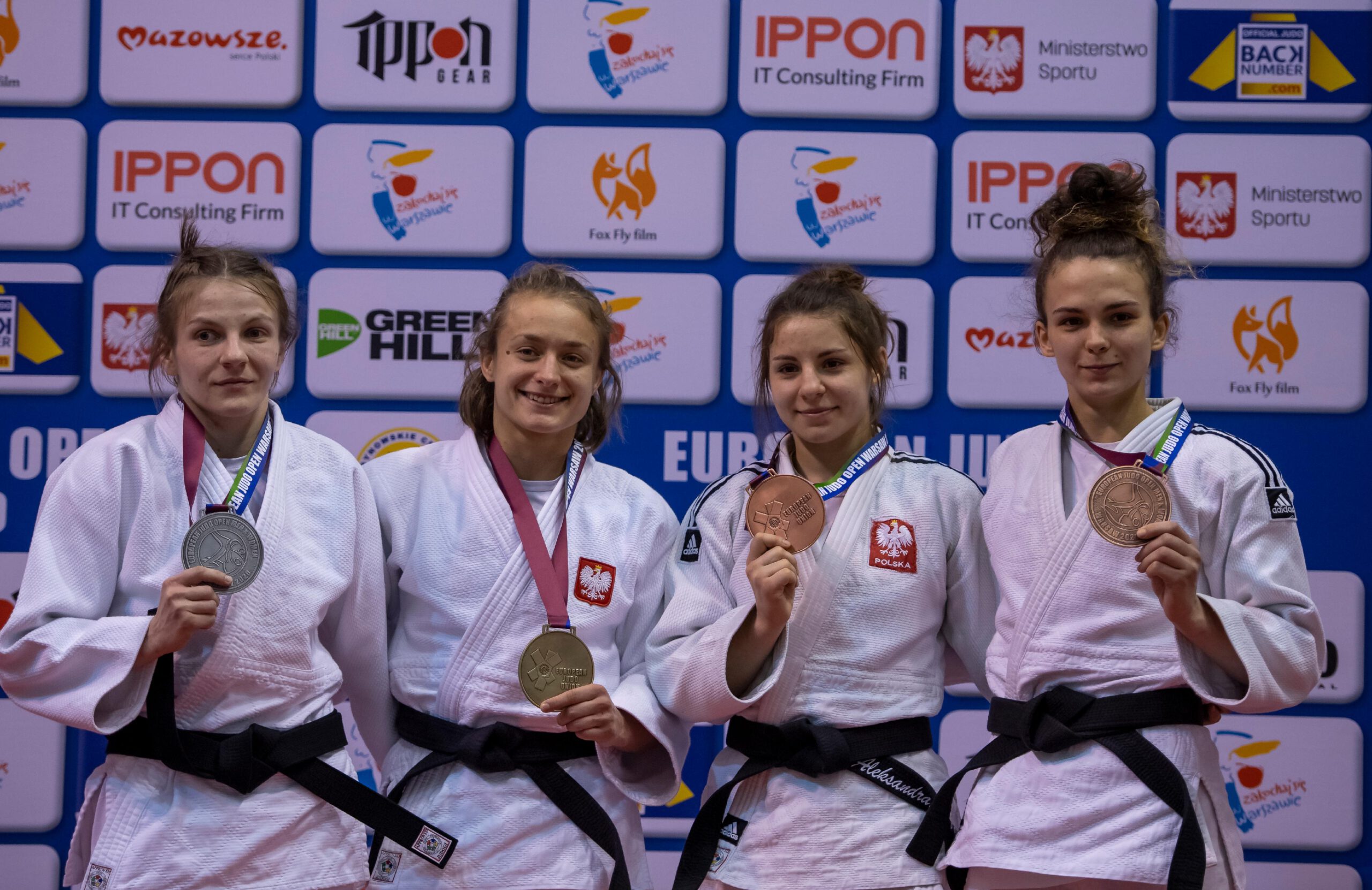 -52kg medallists 1. PIENKOWSKA, Karolina (POL) 2. DANILOVICH, Kseniya (BLR) 3. KALETA, Aleksandra (POL) 3. SUROVA, Anna (UKR) – Teofanovic Boris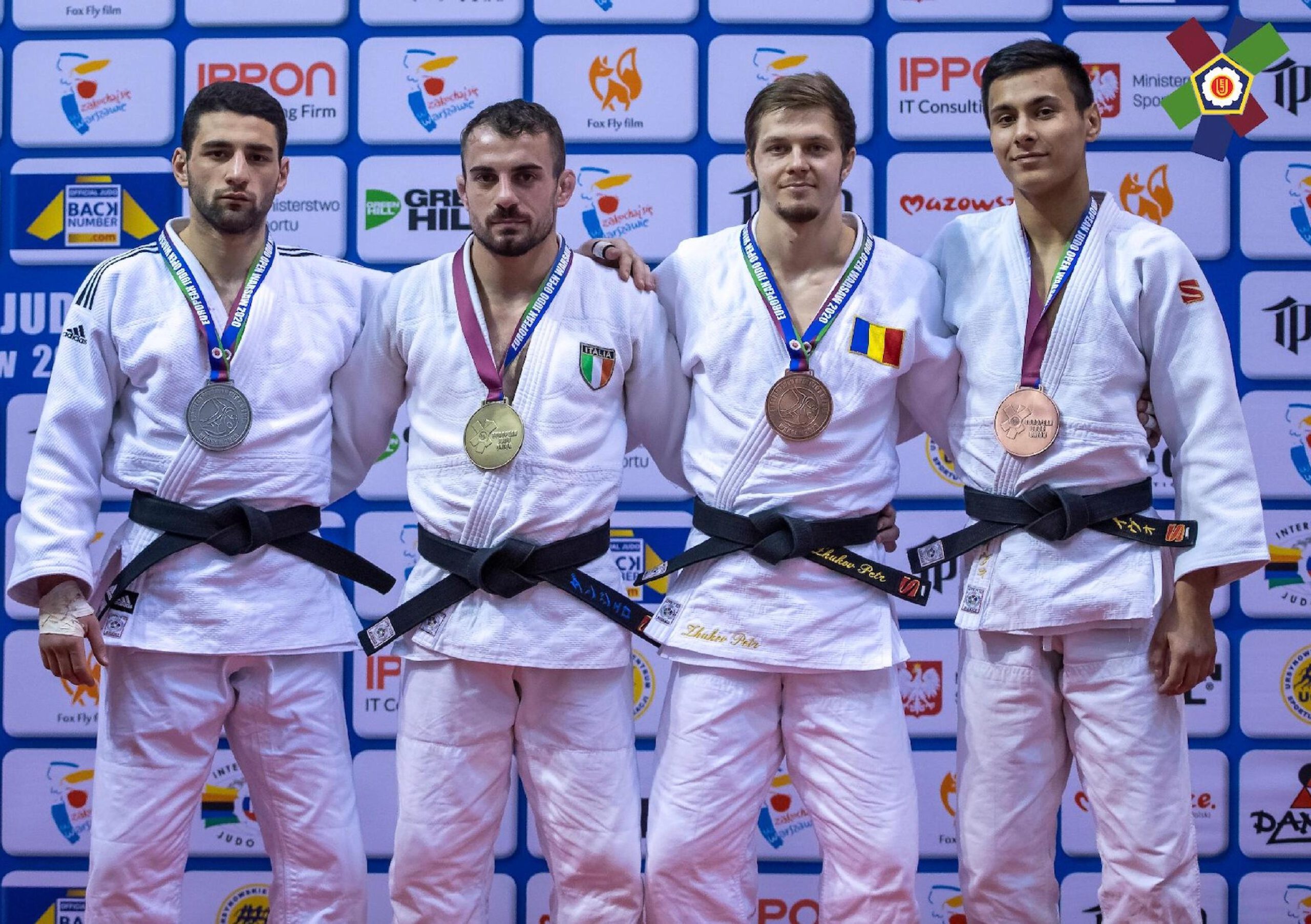 -66kg medallists 1. DI LORETO, Carmine Maria (ITA) 2. MARANDIAN, Karo (UKR) 3. ZHUKOV, Petr (ROU) 3. VERHORSTERT, Ivo (NED) – Teofanovic Boris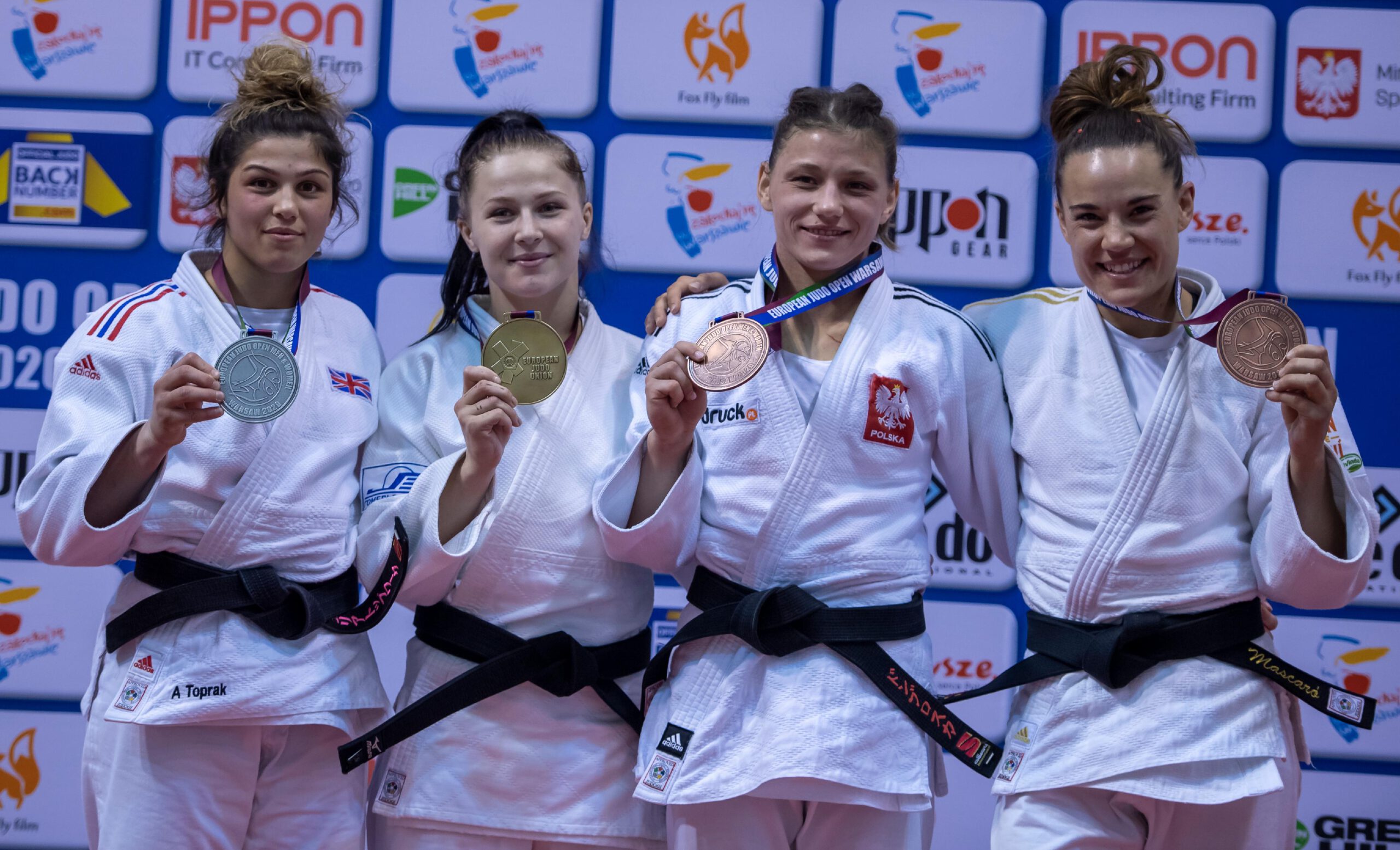 -57kg medallists 1. MINENKOVA, Ulyana (BLR) 2. TOPRAK, Acelya (GBR) 3. DABROWSKA, Anna (POL) 3. UBASART MASCARO, Carla (ESP) – Teofanovic Boris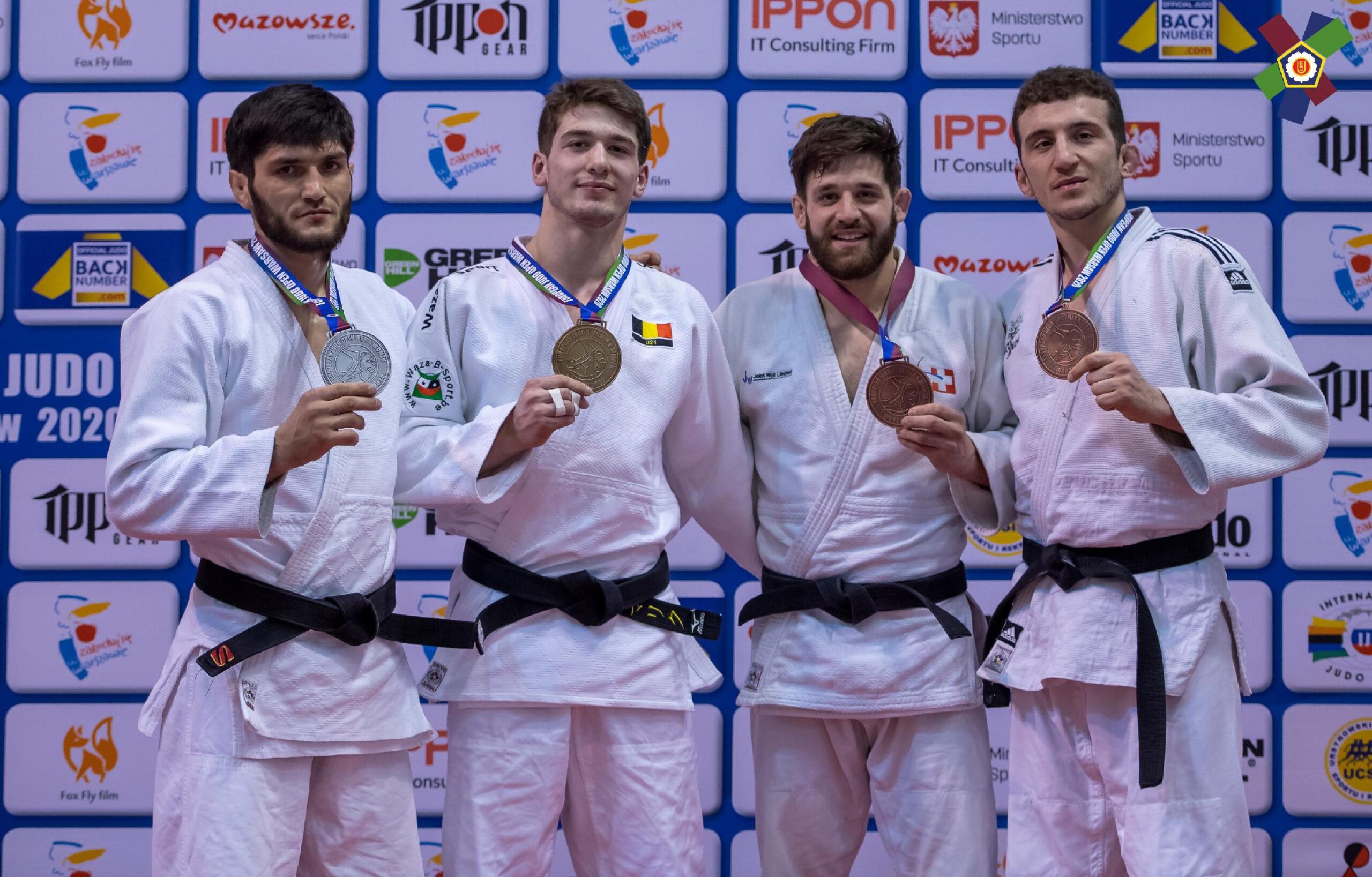 -73kg medallists 1. UMAYEV, Abdul Malik (BEL) 2. BABGOEV, Oleg (RUS) 3. ALLEMANN, Timo (SUI) 3. DUBOIS, Mickael (FRA) – Teofanovic Boris
Tomorrow we will see the remaining weight categories compete for their European Open gold medals starting at 10:00 CET, the live stream and commentary will be available at www.eju.net.
Judoka
Author: Thea Cowen
---