On the second day of the Tokyo Grand Slam 2022, Japan succeeded with ease to remain top of the table, ending the tournament with an incredible 12 gold, 12 silver and 15 bronze medals. However it wasn't a clean sweep for the home nation, with JEON Seungbeom (KOR) taking the -60kg gold and Europe's only gold medal coming from Genaro PIRELLI of Italy in the -100kg category.
Pirelli has only just begun his accumulation of grand slam medals, taking a bronze in Baku last month. The 22 year-old is still fresh talent, and seems to be finding his feet on the senior circuit, already with an U23 title last year, he has accrued a fifth place in Tbilisi during the summer and now can boast a title on the IJF World Tour.
A first round ippon win put Pirelli in to the second round with one of the host nations favourites, current Olympic champion, WOLF Aaron (JPN). Based on prior results, the voting system most likely lay in favour of Wolf, but a surprise was in store for the spectators as the Japanese superstar couldn't   stand up to the Italian and accumulated three shidos.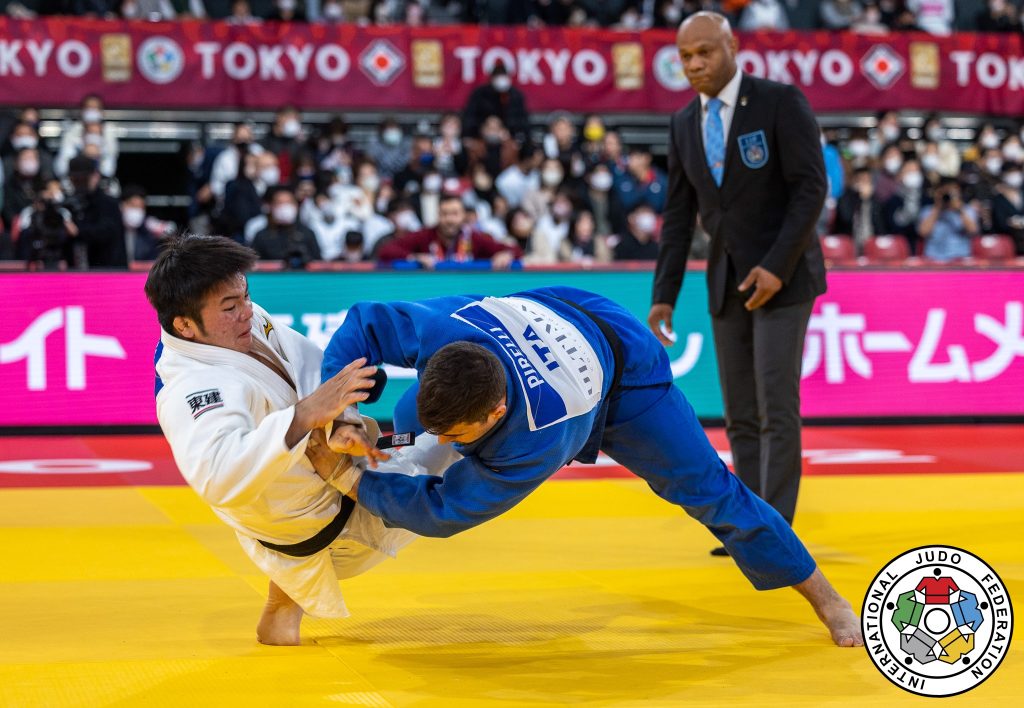 It seemed that after that, nobody could. He worked his way past former world champion Asley GONZALEZ (ROU), UEOKA Kotaro (JPN) who debuted in his first international to take a bronze in the end. This alone was a sensational achievement for the European Judo Union, another finalist in Japan and defeating two in this category before reaching the contest for gold.
Here he faced yet another of Japans successful athlete who first took a medal in the Tokyo Grand Slam event in 2016, IIDA Kentaro.
This grand slam final went in to golden score and once again, Pirelli succeeded on the tactical front, as Iida racked up the shidos and the third to hand Italy the gold and their only medal of the tournament.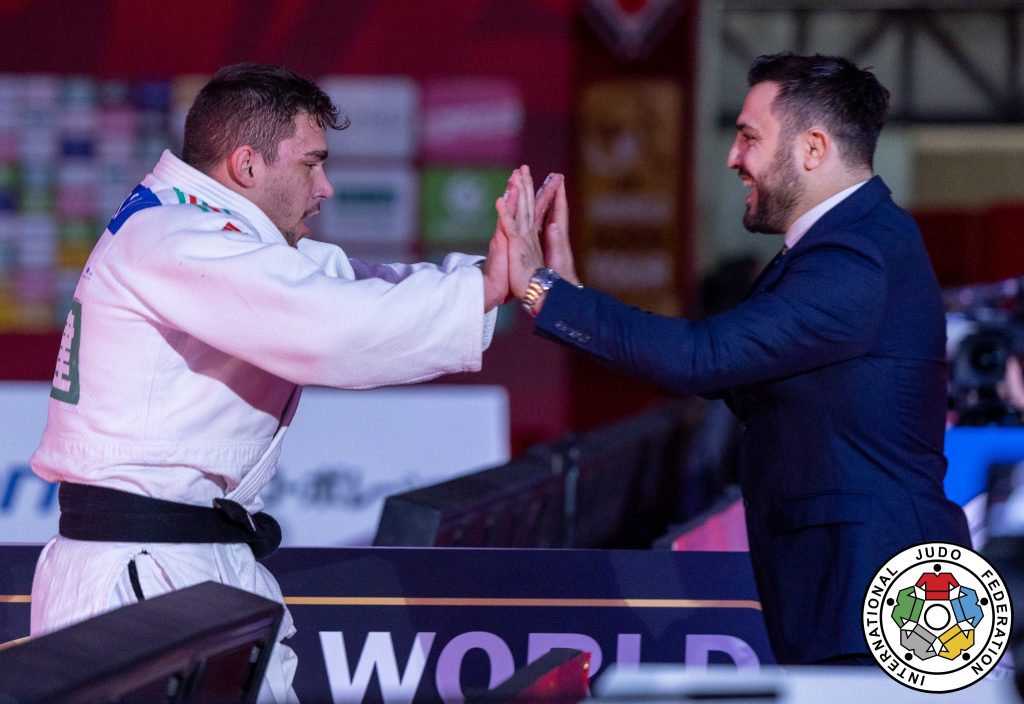 Judoka
Author: Thea Cowen
---