Yves Tullio of France has been on the tatami since he was a little boy and he still loves the sport he has dedicated his life to.
"I started when I was five and I never stopped. I always competed and I love it",
said the Frenchman, who has been competing in France at the cadet, junior and senior level and started competing on the veteran circuit back in 2006. The 51-year-old secured his second European title Thursday as the Veteran European Judo Championsips kicked off in Zagreb, Croatia with the age categories 50 years up to 79 years for the men. Tullio was on the podium several times at Veteran European Championships before and also won the title at the Veteran World Championships in 2011.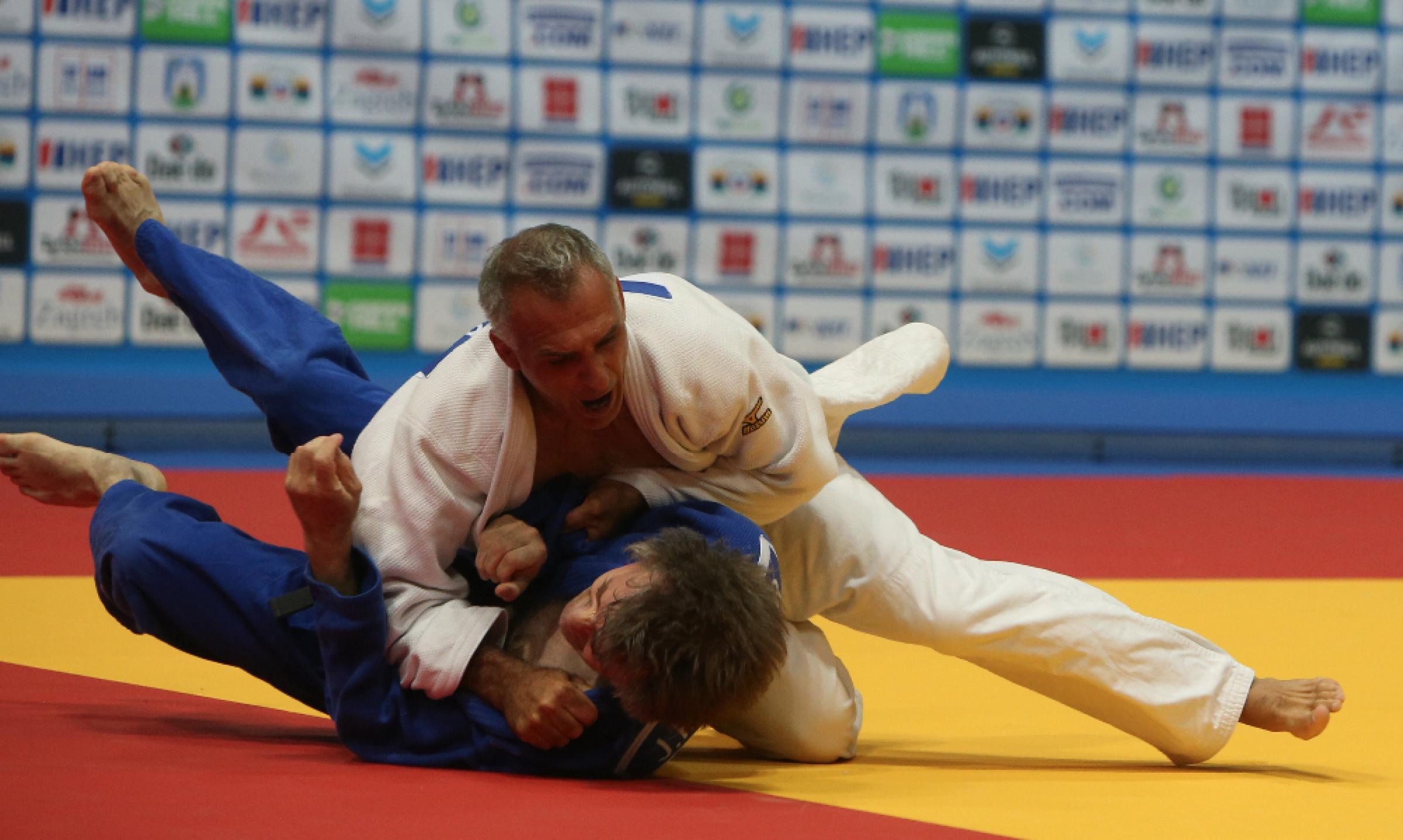 The now two-time European Veteran Champion showed off impressive judo skills on his way to gold in Zagreb. In the -73kg final (M5) Tullio made short work of teammate Jean-Marie Lagerbe, throwing him for Ippon after just one minute into the match.
No surprise, Tullio is a judo coach and as such, draws valuable experience from competing himself.
"Competing helps me in my work with my students and to keep the techniques. Even though we are the veterans, there is an evolution and we can also see new things", he pointed out.
However, Tullio's main motivation is his love for judo.
"First of all judo is pleasure for me, then it means work as you have a lot to work in judo and to preserve in order to achieve something. And it is also a school for life", the Frenchman explained.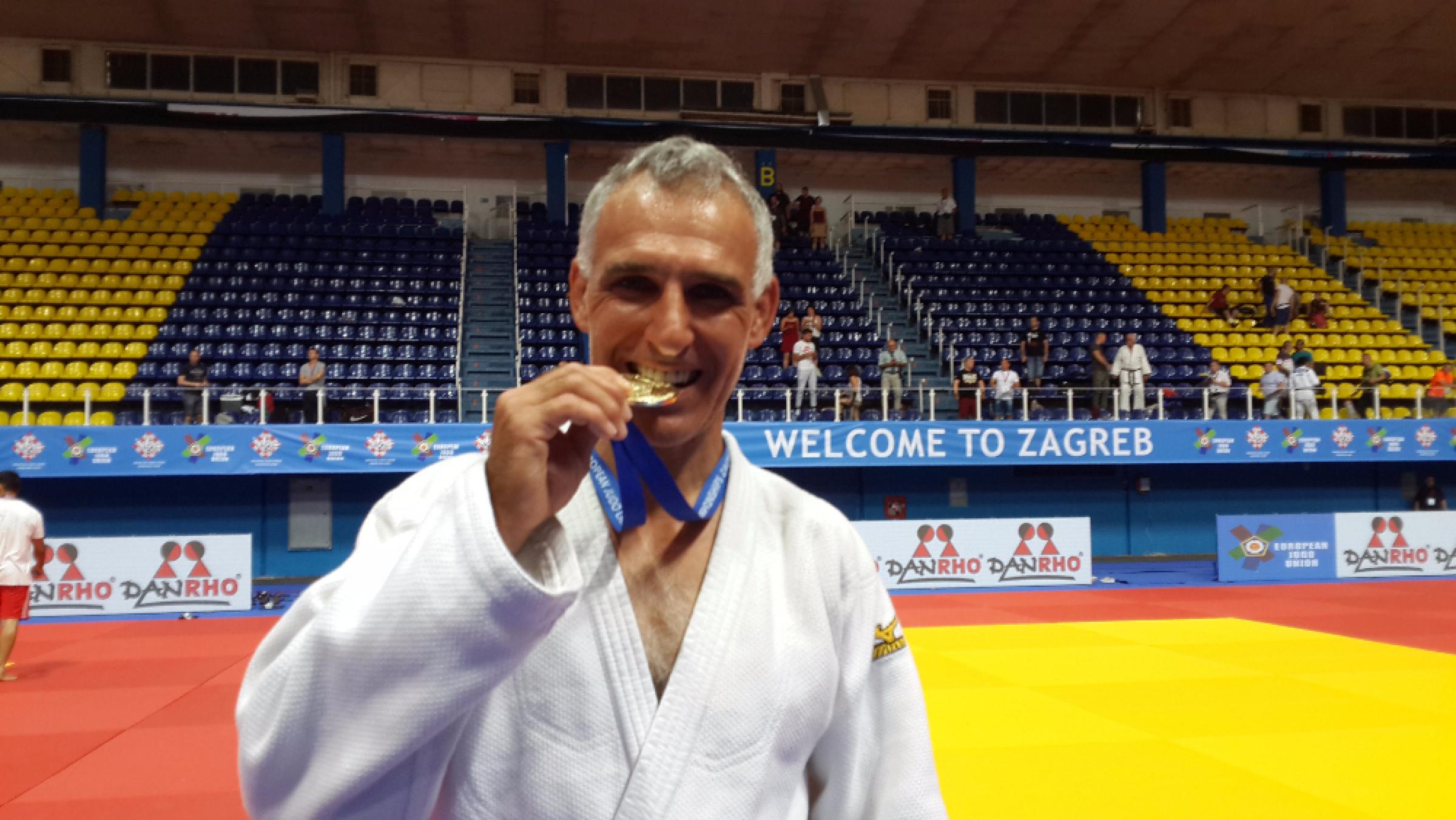 Like all athletes, he invests time and money in his passion and trains two times a week in a judo club and does athletic training on the other days to keep in shape. Tullio, who coached national-level athletes in France, has moved to Menorca, Spain, two years ago and opened his own judo school. He now teaches a dozen of students.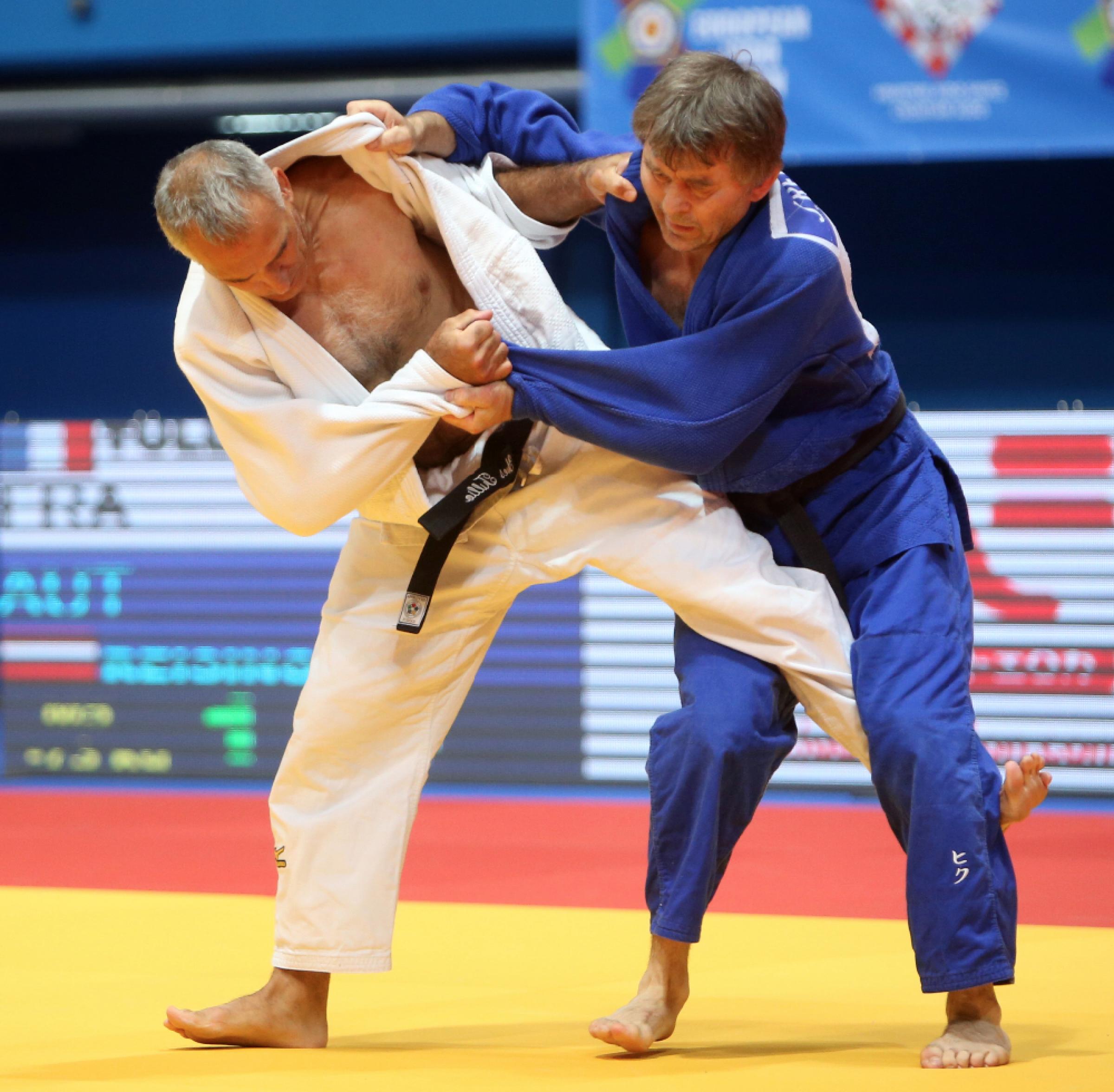 Tullio hopes to on the veteran circuit for many more years.
"I will continue as long as my body allows it and I want it. It is only a financial question, because it costs a lot of money, too. It is not so easy when you don't have sponsors", he noted. "However, my goal is to continue. My goal is always to be in the top ten, the rest is just a bonus."
A total of 286 judoka competed on the first day of the championships in the categories M5 to M10 and a total of 28 gold medals were awarded. France tops the medal standings with six gold, eight silver and 12 bronze medals, followed by Russia with six gold, five silver and four bronze medals.
Photos of day one are available at www.eju.net/media
The Veteran European Championships will continue at 09:30am (CET) Friday with the categories M3 and M4. You can follow all the action live online via the EJU website.
#europeanjudo #JudoZagreb2017
---