Today 154 women from 29 nations came together to compete in the first European Open held by the Slovakian Judo Federation in the capital of Bratislava.
The fantastic performances from the European athletes were certainly matched today by the international competitors from Brazil, Japan and Mongolia as they took places in the finals of each weight category. This left five women competing in the finals for the European continent including; Doriane COLMAN (-52kg), Maryline LOUIS SIDNEY (-57kg), Lea FONTAINE (+78kg) all of France, Anka POGACNIK of Slovenia in the -70kg category and finally Emma REID of Great Britain in the -78kg category.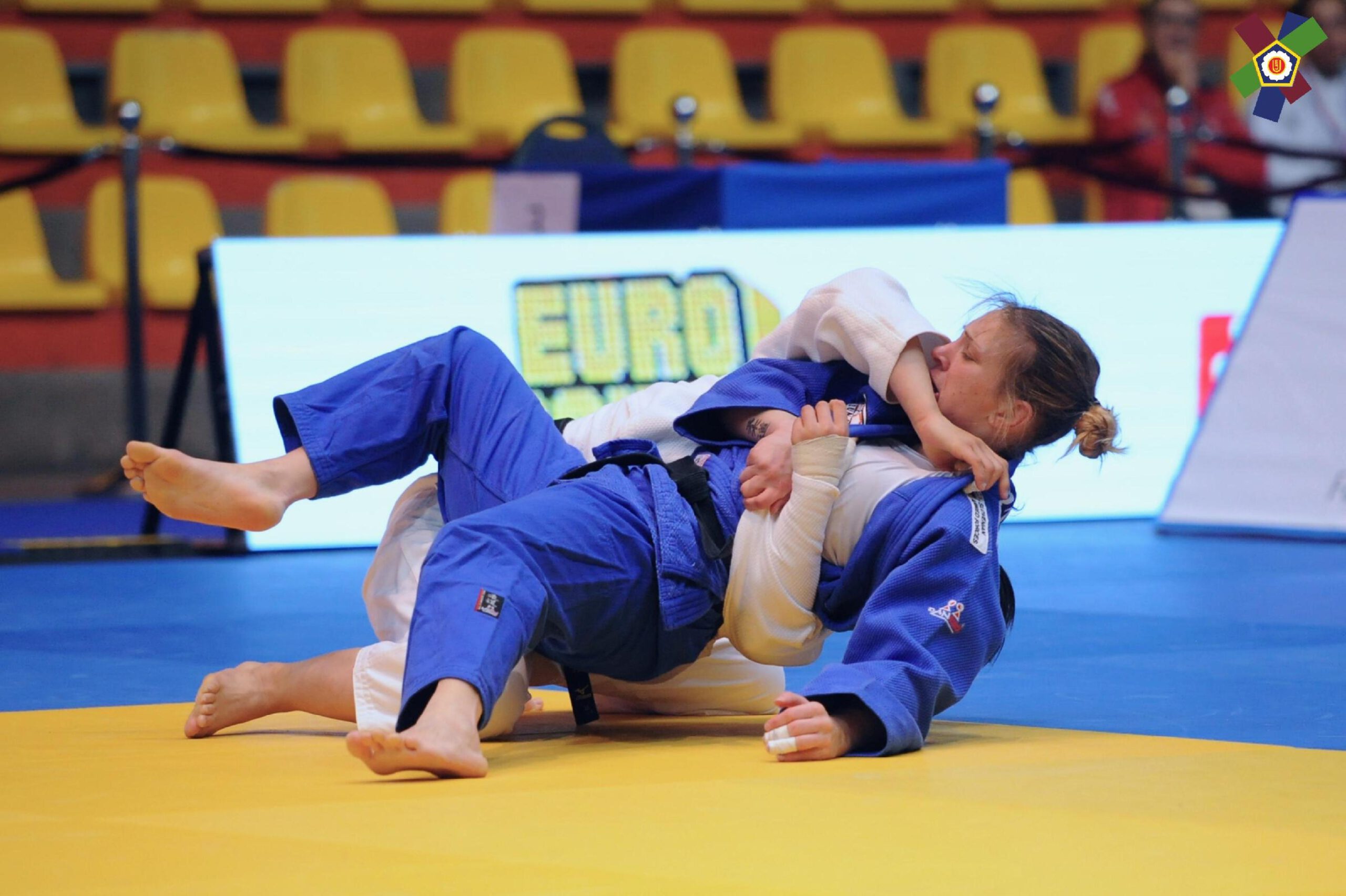 With Japan and Brazil eventually taking three gold medals each, that meant just one was taken for Europe by POGACNIK. The Slovenian came in today as the number two seed in the -70kg category, her first match up was Kelly PETERSEN-POLLARD (GBR).
I needed to concentrate right from my first randori, the first contest was against the Junior European Champion and although it is a different level, you cannot expect to win. I had never fought her before and didn't have a plan for this.
In the following contests, her experience became apparent, the Grand Prix medallist showed conviction in her judo, her style and technique both things that she had well practised and even in times of difficulty, she persevered and came out on top.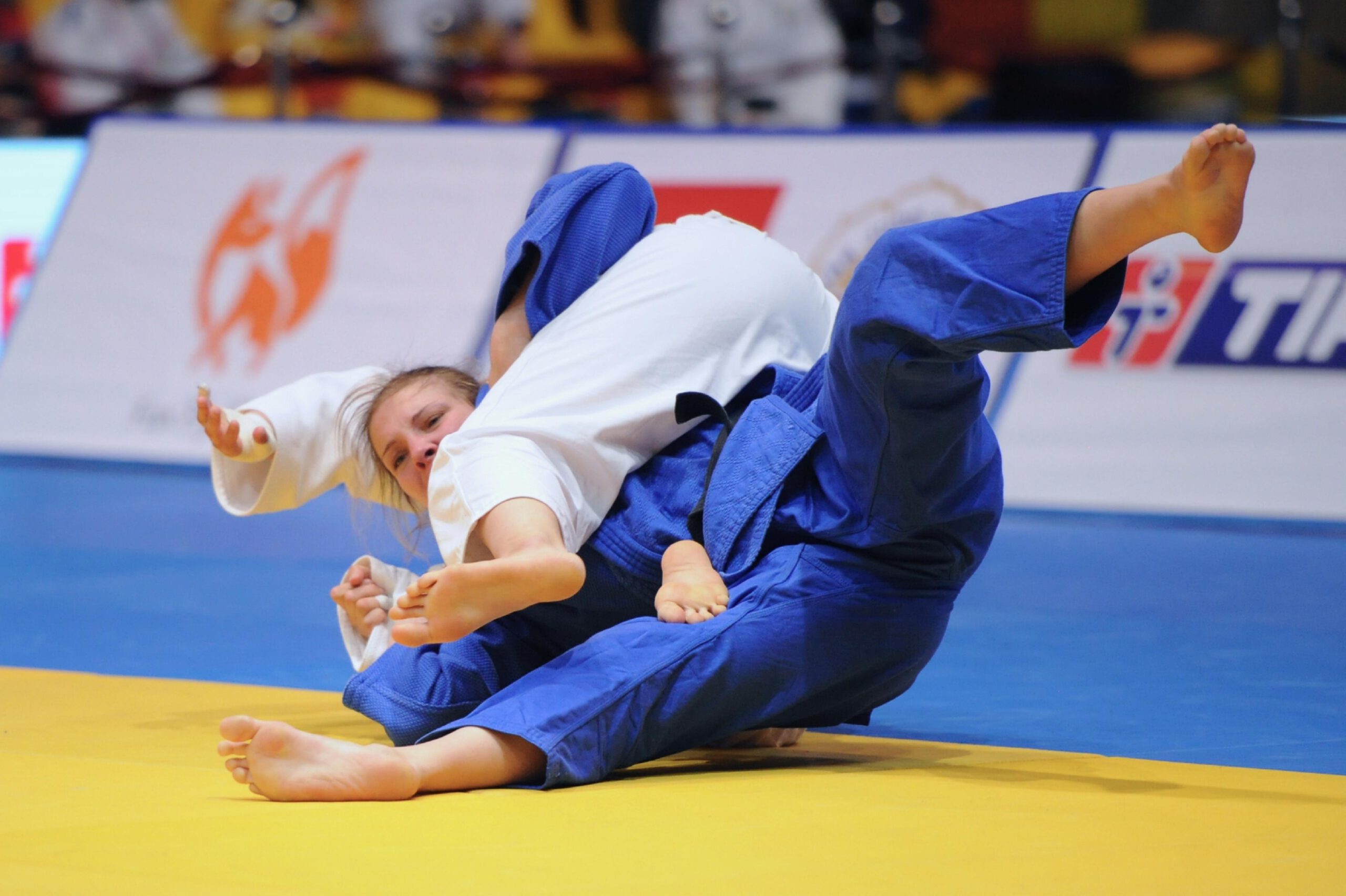 POGACNIK was met in the final by SUGIYAMA Utane (JPN) who defeated the frequently IJF-medalling Maria PORTELA (BRA) in the semi final. The eventual winner was very glad to have defeated the Japanese to take her gold medal but once again, was not sure how this contest would go,
I dont know her well, we met earlier this year in the Mittersill training camp but only fought once so all I knew was which side she fought, nothing more. I am very happy with the result today.
There were very high expectations for the highly seeded internationals and they lived up to their ranking by storming the medal table but there were some surprise young acts and underdogs coming up through the preliminary rounds including the 2019 Cadet European Champion, Assunta SCUTTO (ITA) in the -48kg category.
She managed some convincing wins against Junior European Champion, Lois PETIT (BEL) as well as twice Junior World bronze and U23 European bronze medallist, Andrea STOJADINOV (SRB). This young Italian could definitely be one to watch in the future with her sharp ne waza skills.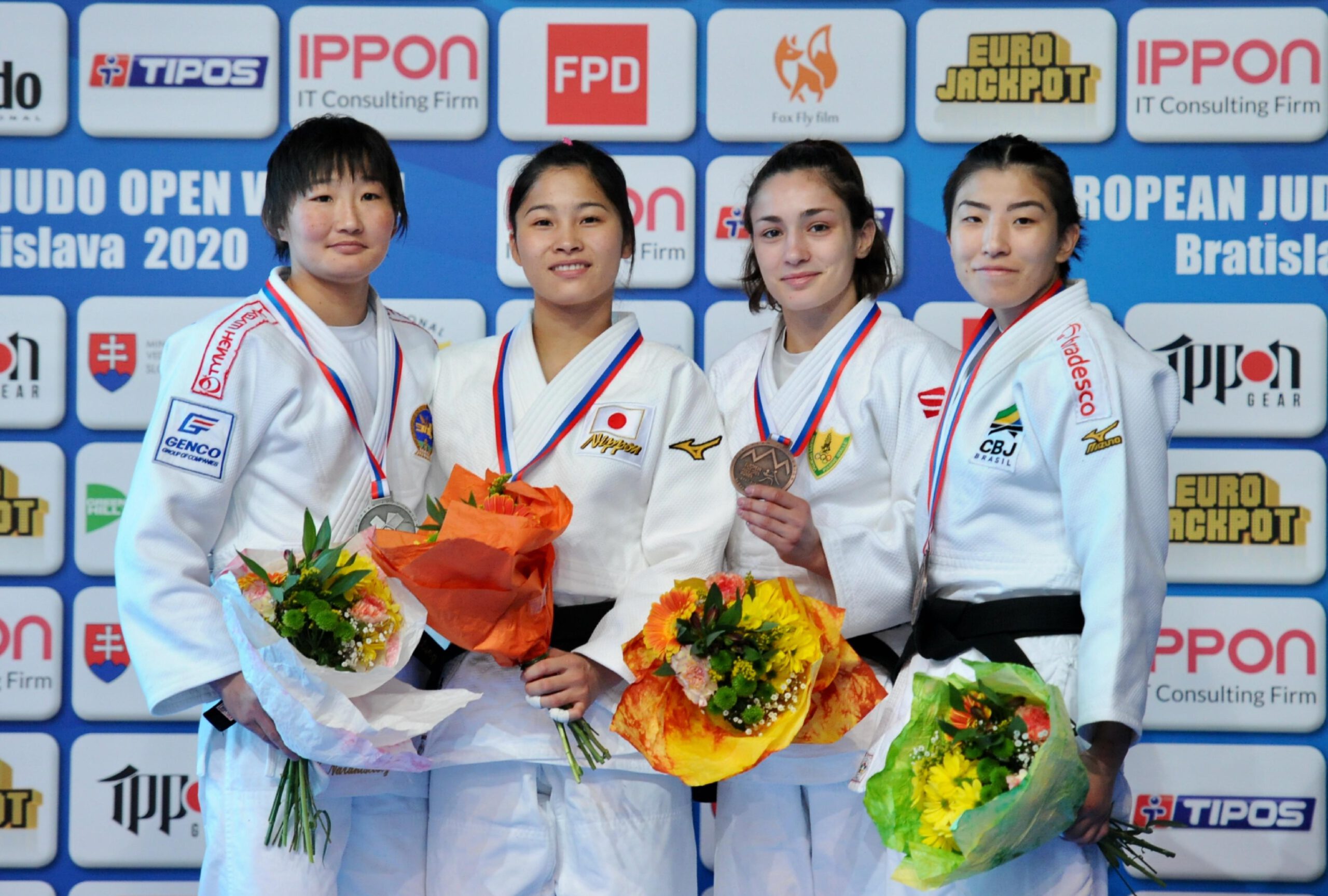 -48kg Medallists 1. OGURA, Aoi (JPN) 2. GANBAATAR, Narantsetseg (MGL) 3. SCUTTO, Assunta (ITA) 3. CHIBANA, Gabriela (BRA) – Anna Zelonija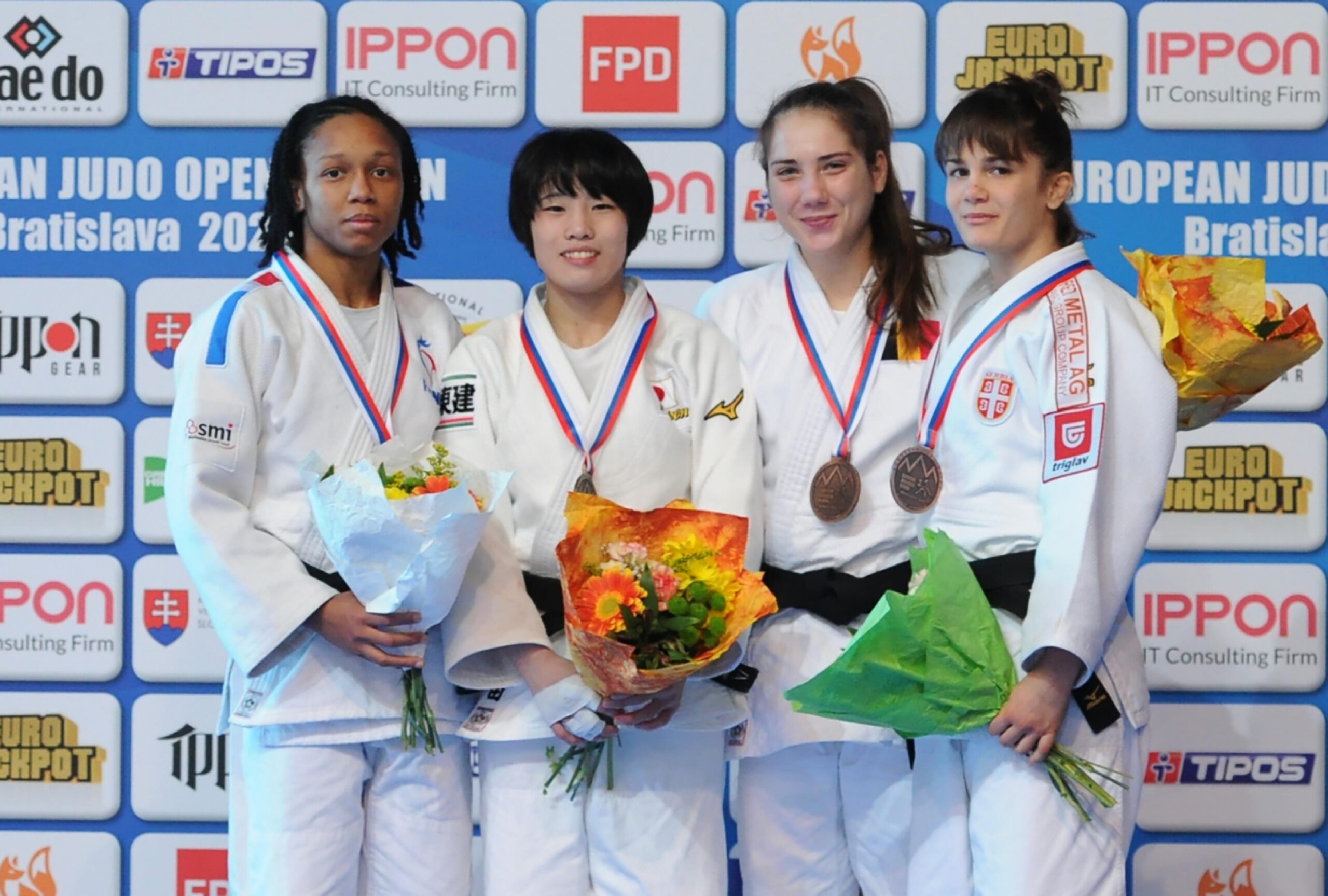 -52kg Medallists 1. TAKEDA, Ryoko (JPN) 2. COLMAN, Doriane (FRA) 3. RYHEUL, Amber (BEL) 3. PETROVIC, Nadezda (SRB) – Anna Zelonija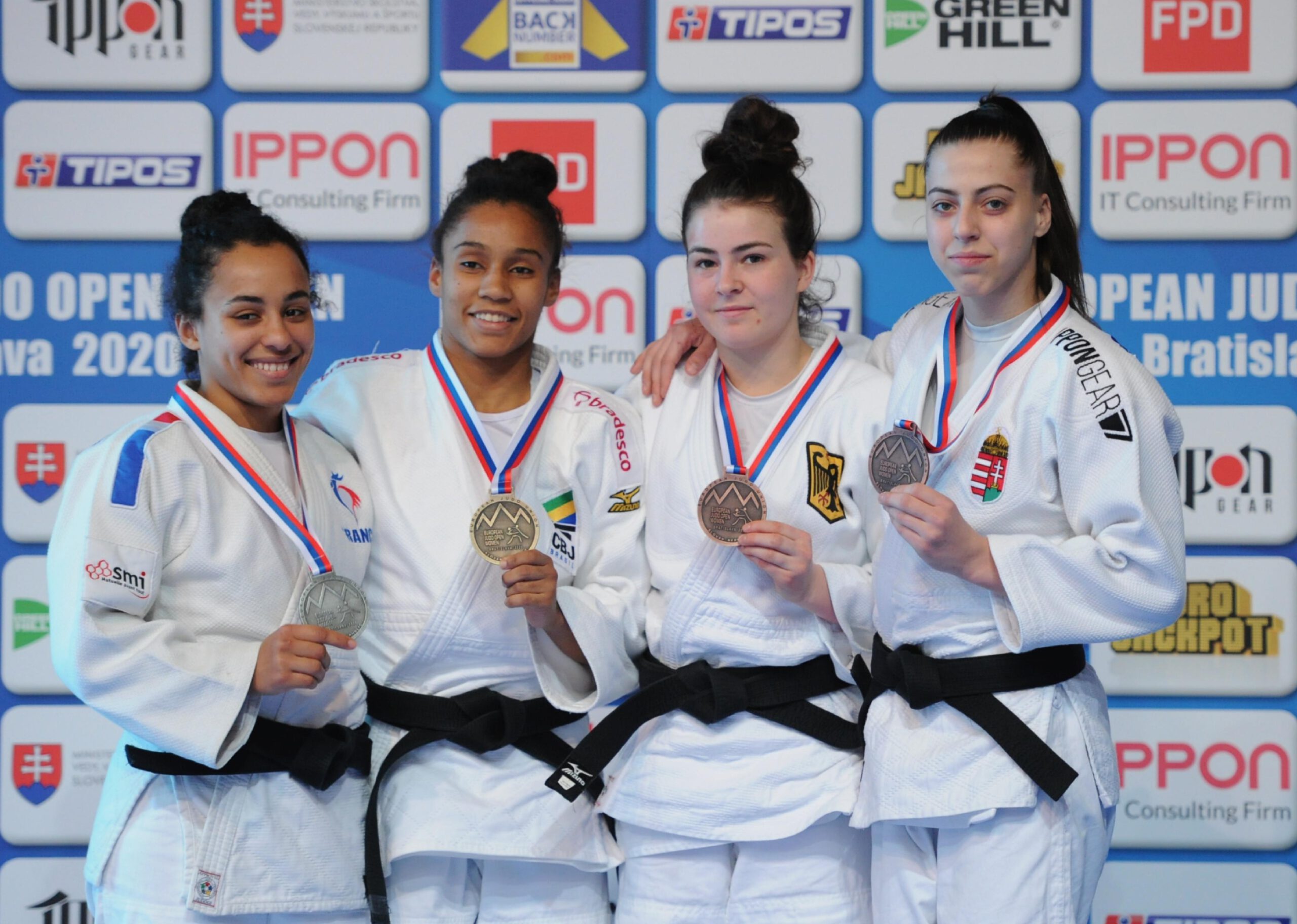 -57kg Medallists 1. NASCIMENTO, Ketelyn (BRA) 2. LOUIS SIDNEY, Maryline (FRA) 3. BANNENBERG, Nora (GER) 3. VARGA, Brigitta (HUN) – Anna Zelonija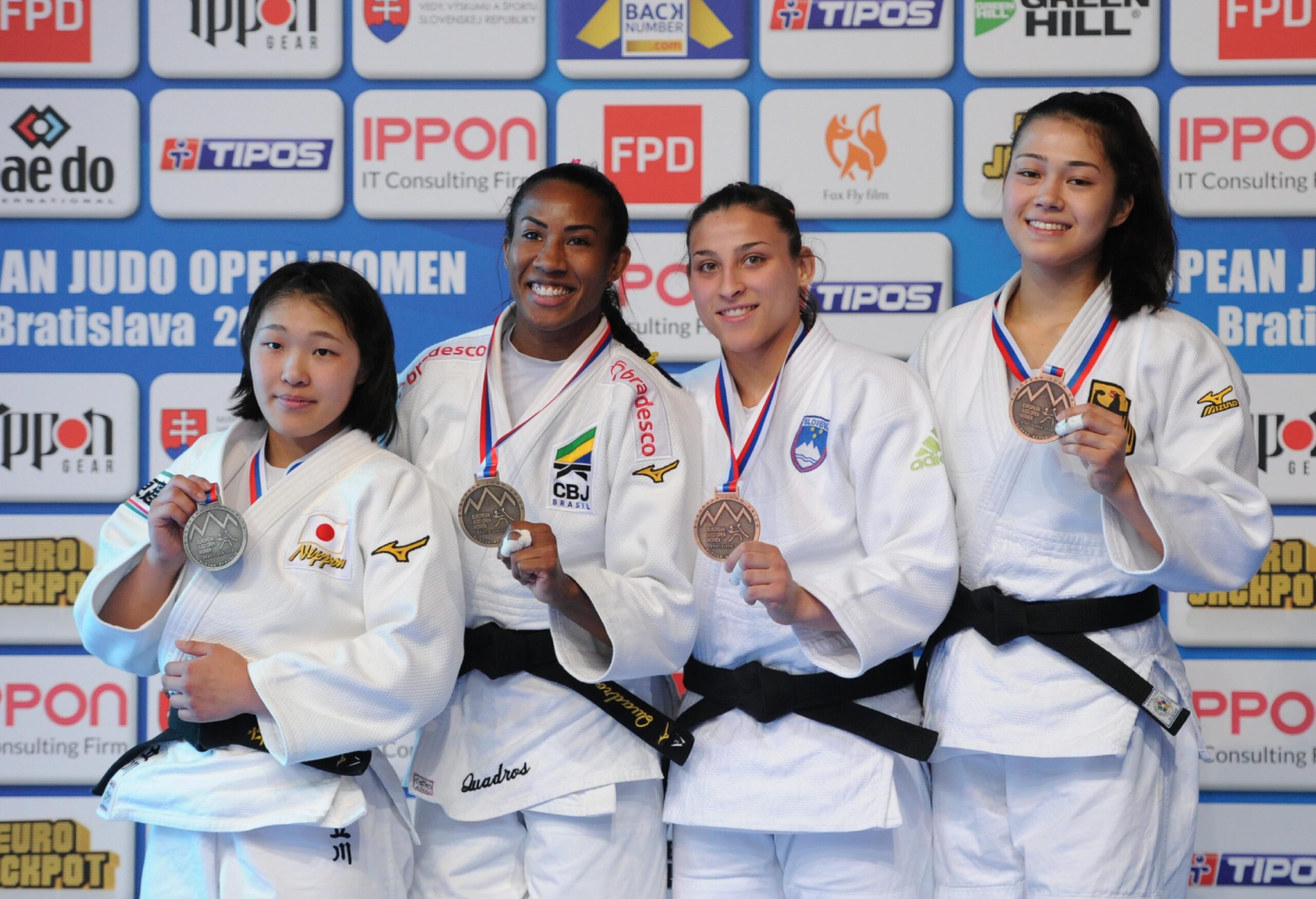 -63kg Medallists 1. QUADROS, Ketleyn (BRA) 2. TATSUKAWA, Momo (JPN) 3. LUDVIK, Lia (SLO) 3. DE VRIES, Dewi (GER) – Anna Zelonija
-70kg Medallists 1. POGACNIK, Anka (SLO) 2. SUGIYAMA, Utane (JPN) 3. HELEINE, Melissa (FRA) 3. PORTELA, Maria (BRA) – Anna Zelonija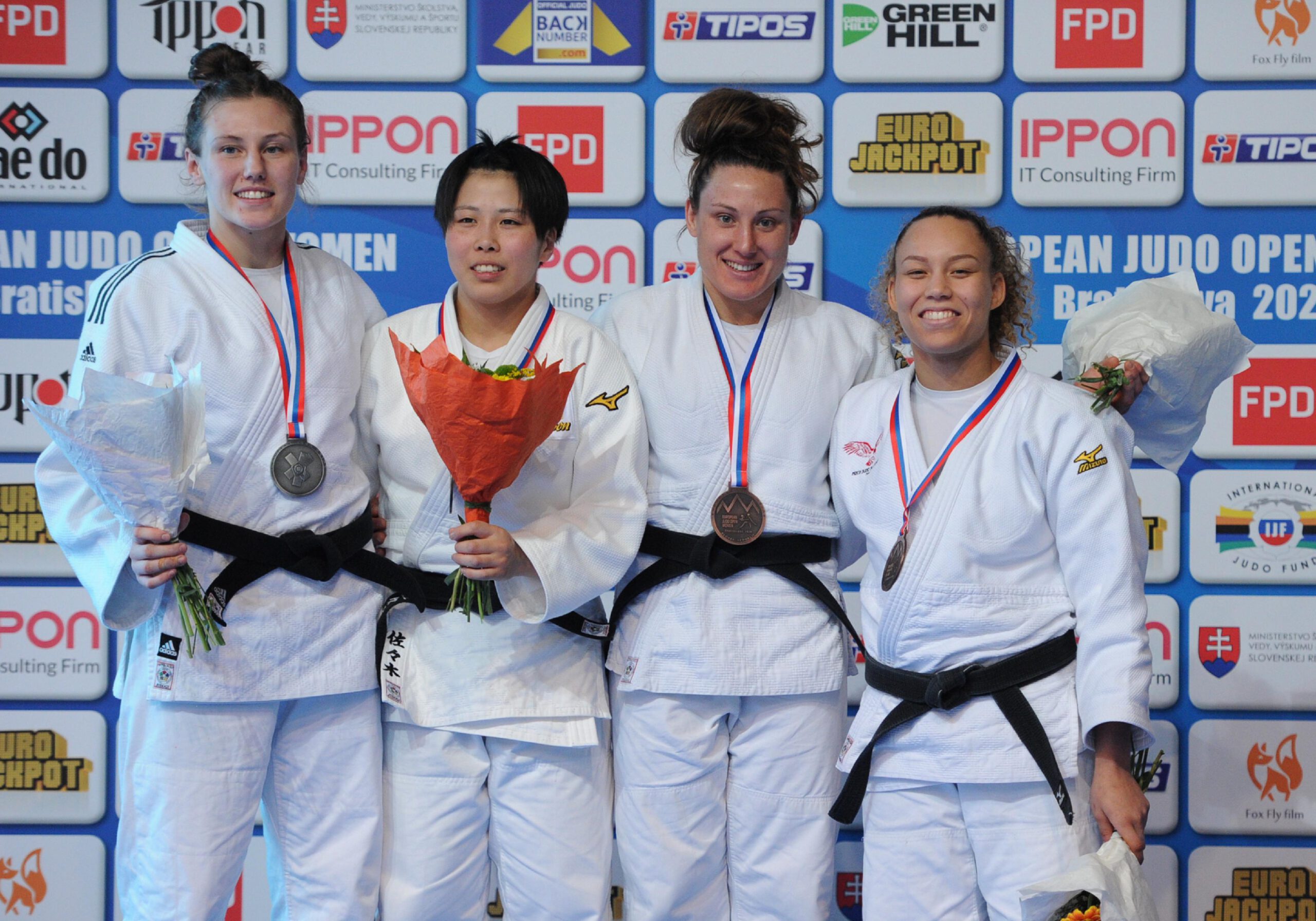 -78kg Medallists 1. SASAKI, Chie (JPN) 2. REID, Emma (GBR) 3. POLITI, Linda (ITA) 3. DOLLIN, Chloe (FRA) – Anna Zelonija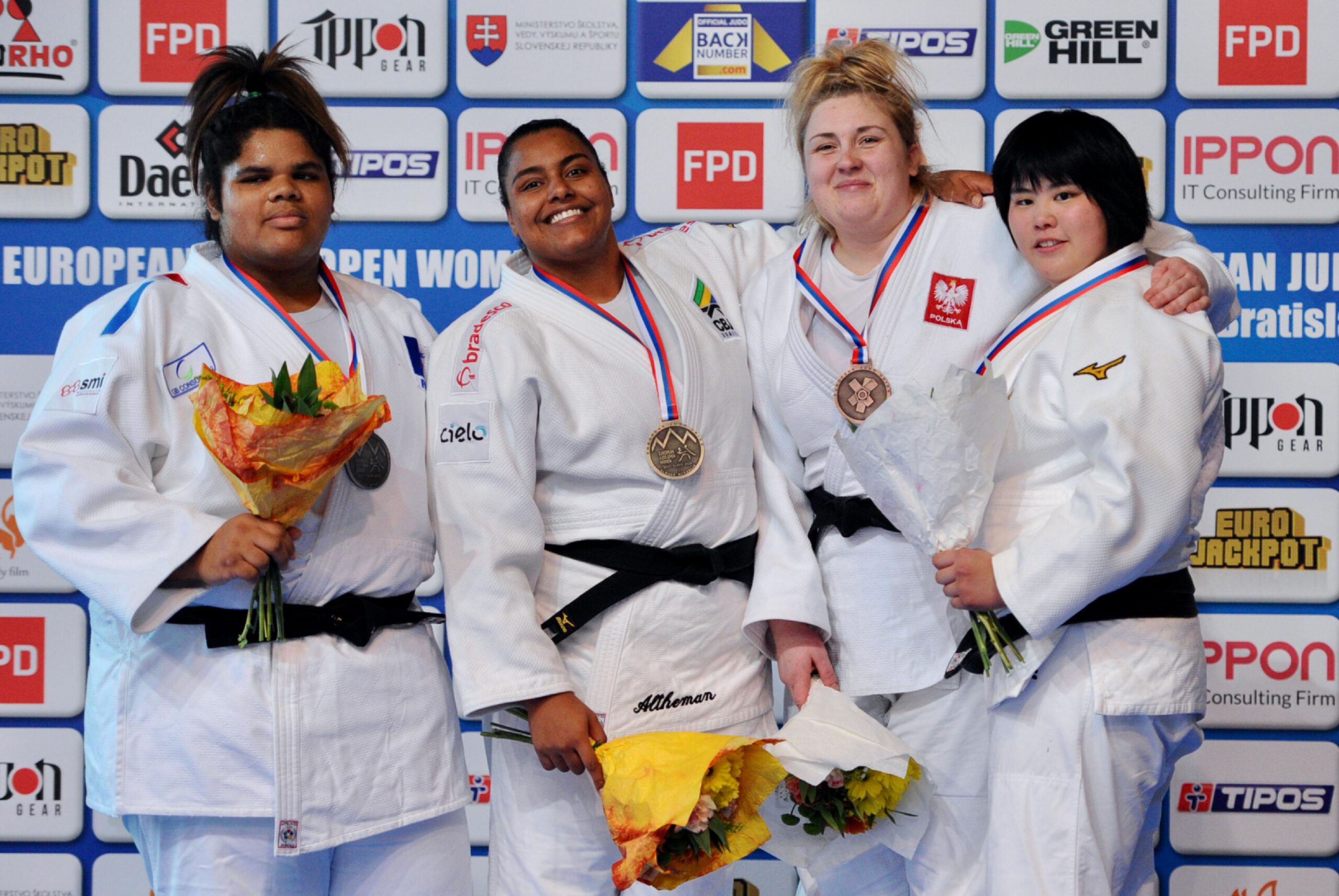 +78kg Medallists 1. ALTHEMAN, Maria Suelen (BRA) 2. FONTAINE, Lea (FRA)3. ZALECZNA, Anna (POL) 3. KODAMA, Hikaru (JPN) – Anna Zelonija
Judoka
Author: Thea Cowen
---