Yesterday saw the cadet athletes return to competition in Bielsko-Biala, Poland for the European Cadet Judo Cup 2020.
Though all the athletes participating put in maximum effort, clearly happy to be back in a competition setting, the home nation representative, Wojciech KOZIOŁEK in the -66kg category shone.
I am so happy! It was my first time in a European Cup and I took it all. Although many fighters couldn't come because of restriction in their countries it wasn't an easy tournament. In every fight I was totally concentrated and focused on my aim. I felt great when I won the final. I felt really strong against my high level opponents. This Cup showed me that my dream of European Championships are close but still I have work to do.
As KOZIOŁEK stated, many nations were unable to travel, however, that didn't affect the strength of this first tournament back for the younger competitors. The coach of KOZIOŁEK, Tomasz JOPEK – Polish National Cadet Team Coach – was proud of this performance, convinced his future looks promising.
Wojciech showed huge heart to fight and consequence in final. His hard work during training brings results. Wojciech collected all colours of medals from last three tournaments in row. More and more experience in fights will make him a great judoka. I am sure that Europe and the World will hear this name many times!
Today the competition continued with the remaining weight categories, follow the link below for the full results! #EuropeanJudo
BIELSKO-BIALA CADET EUROPEAN JUDO CUP RESULTS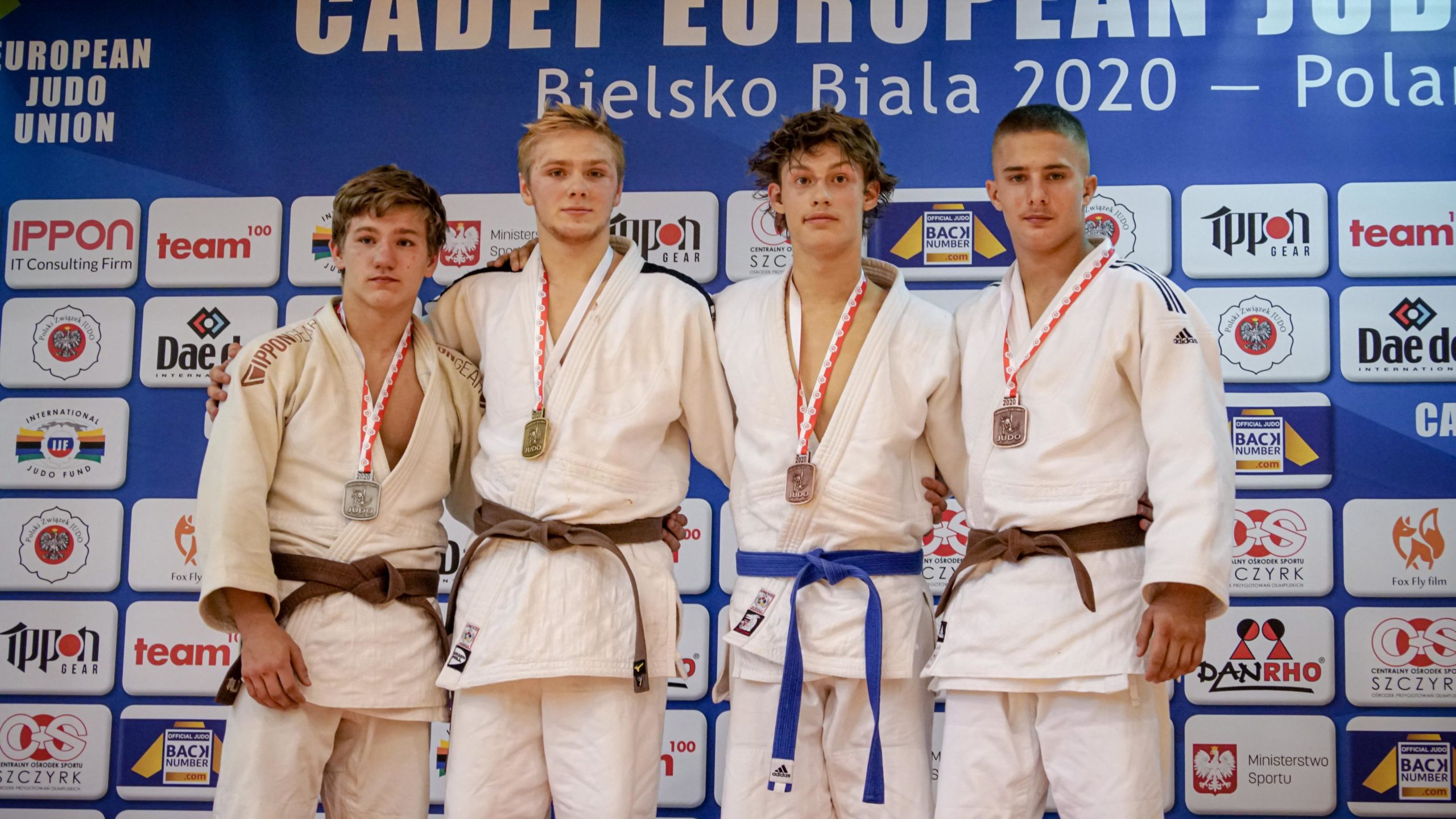 ---