Following some positive individual experiences, Polish competitors returned for the official EJU Kata tournament in 2016. Initially in Brussels, then on to the European Kata Championships with one pair.
During the 2017 European Kata Championships as interest grew, Polish president, Mr Jacek ZAWADKA conferred with EJU General Secretary, Mr Ezio GAMBA and asked for support from the EJU in order to develop Kata in Poland. Under the direction of EJU Vice President, Mrs Jane Bridge, a collaboration ensued with Chairman of the Dan Committee in Poland, Sławomir SMATER, Chairman of Kata Commission and EJU Kata Commission.
The programme has been greatly developed in the past few years, looking back to 2016 when there were only two representatives. Year upon year, there has been a greater effort from Polish judokas who have reinforced the team. At the most recent National Championships, all five Kata were in the programme, organised in age categories starting from 11 years-old. As well as this brilliant development, there are now two Polish Kata Cups in the annual schedule.
Three pairs took part in the World Championships in Cancun last year, Leszek PIASTKA and Anna JAGIELLO finished fifth place in the Kodokan Goshin Justsu, displaying the progress that has been made at world level.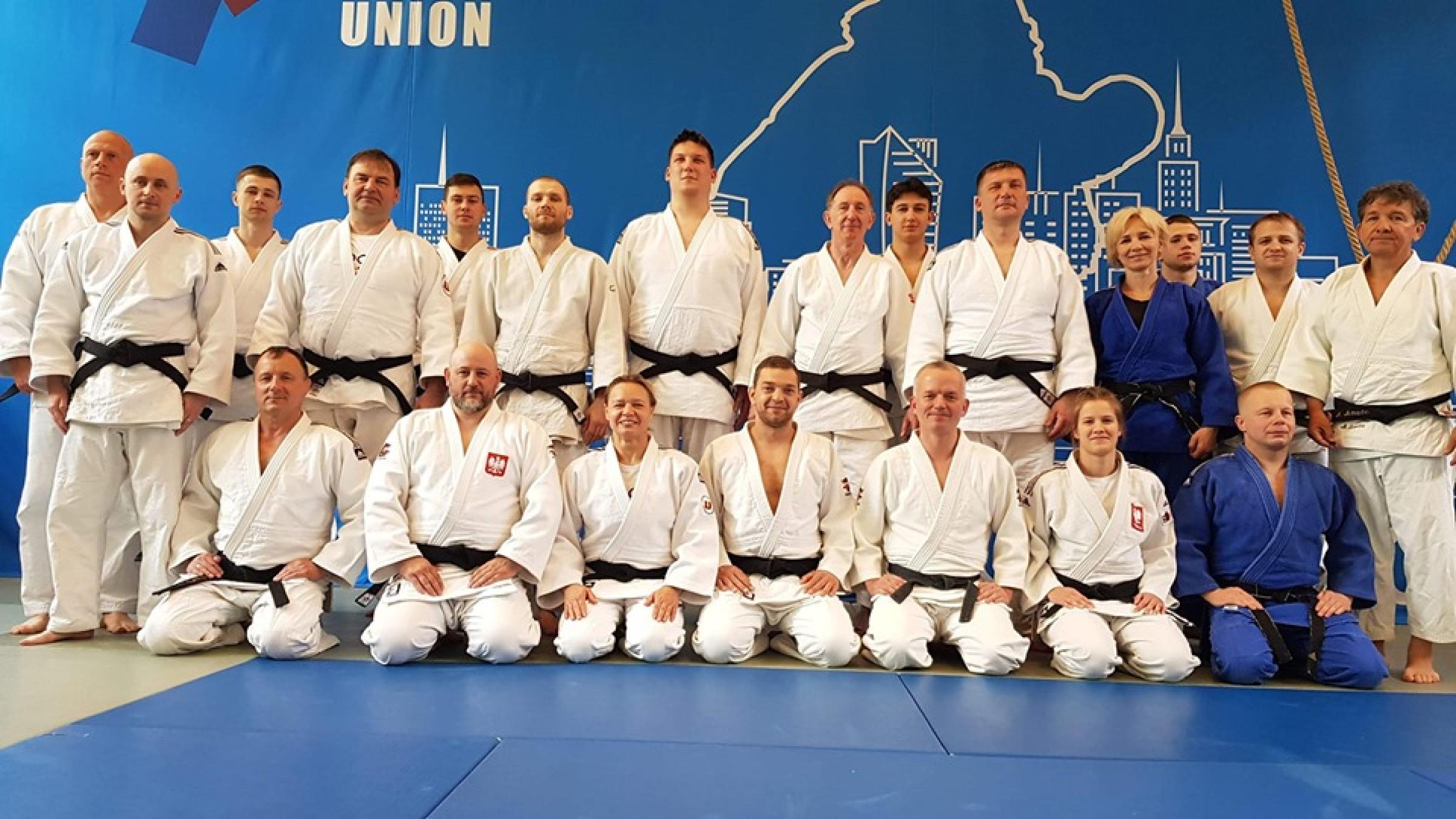 Last weekend, Warsaw hosted the National Kata Work Session to prepare for the next European Championships in Las Palmas de Gran Canaria, Spain. With nine pairs present at this session, they are confident that most of them will be participating in Spain this July.
It is fantastic to see the evolution of the Kata team in Poland which was not so popular only three years ago and now has pairs attending the European and World Championships. The partnership between the EJU and the motivated National Federation has proved to be a success and stands as an example for those eager to develop their own teams.

By Thea Cowen
---