The first day of the European Judo Open Warsaw 2018 was expected to end with heavy Polish success, and it did so. By the end of the preliminaries, the host nation had four athletes in the finals for guaranteed medal position. Predictably after the first day, the Polish team were clear leaders of the overall medal table.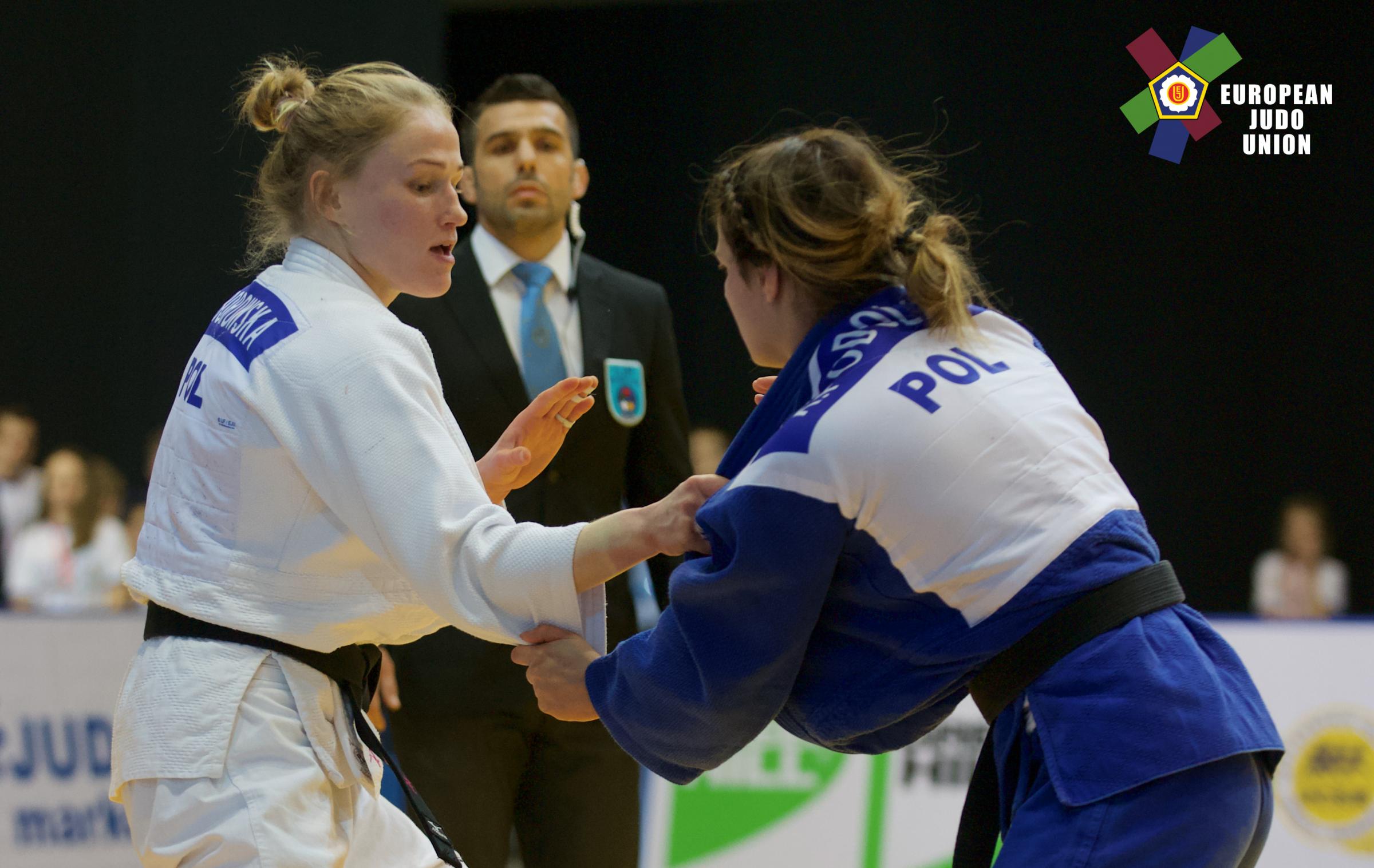 One gold medal was guaranteed for Poland as Anna BOROWSKA vs Arleta PODOLAK was the line-up for the -57 kg category final. The beginning of the final started at a slow pace, then both athletes put in some powerful attacks. It was Podolak however who used the opportunity during a transition to end the contest with a shime-waza. Podolak expressed herself after the final:
"I am from Warsaw and I had all my good friends here today, it was a great feeling. I am really pleased to win the final especially because it was an all Polish final and as I am number 3 at the moment in Poland. I really needed this win to allow me to have a chance to move up the ranking. I am aiming to qualify for the European Championships. For this, I need to win two medals. I have one now and I hope I will be given the opportunity to try for another one at a Grand Prix or Grand Slam."
Silver medallist, Borowska sat tearfully waiting for the medal ceremony whilst voicing her feelings:
"I have mixed feelings. I was in great form last week in Dusseldorf, but I fell ill after and my health has not been the best this week. Putting this into consideration, I am pleased with the silver medal. I am qualified for the European Championships, so I will be working towards that. Perhaps I will also be able to go to the Tbilisi Grand Prix, but this is not decided yet. I did not feel any pressure before the final. Against Arleta (Podolak) it was always going to be difficult because we know each other very well."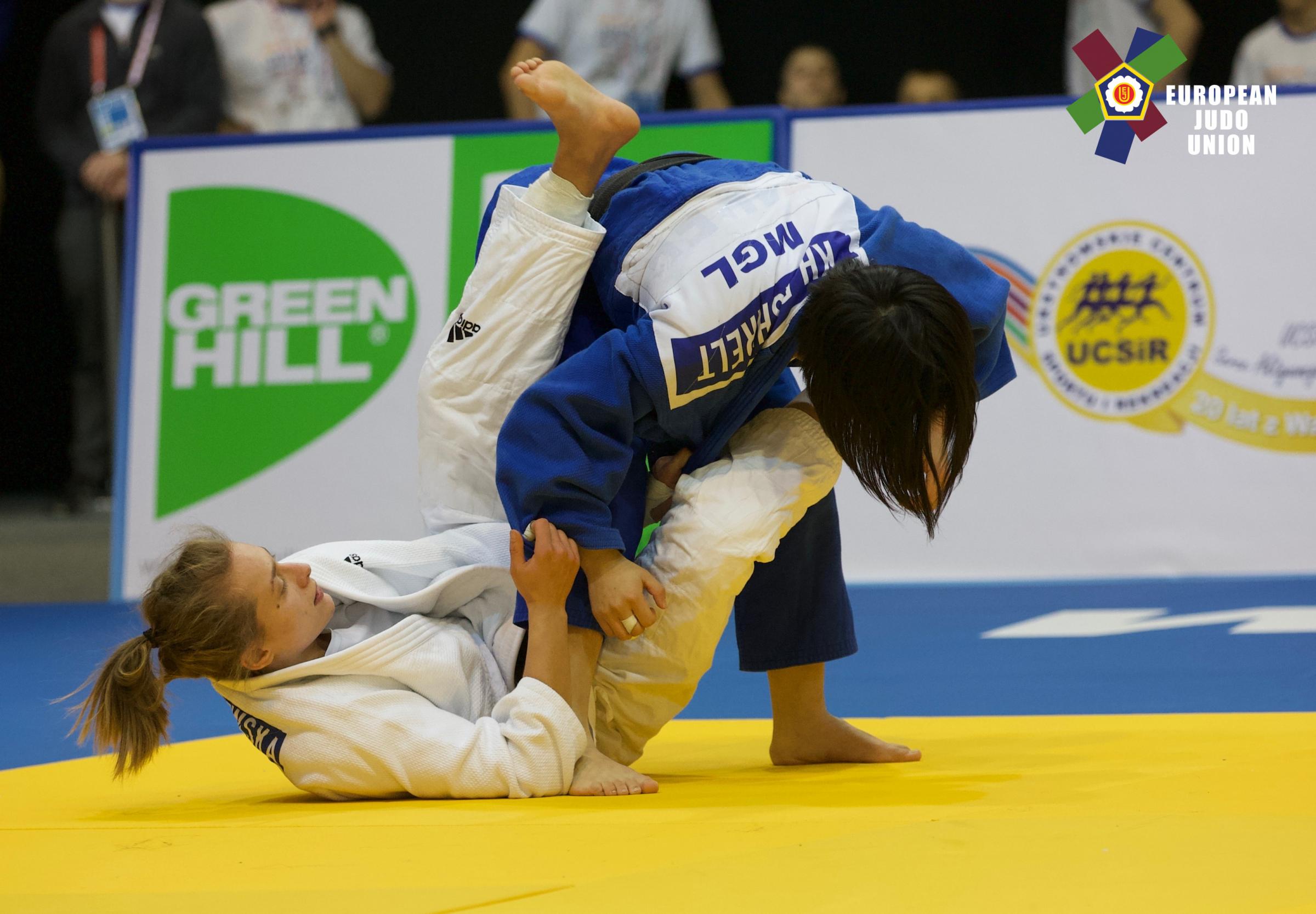 The -52 kg category saw Karolina PIENKOWSKA battle her way through the day, into the final where she faced BISHRELT Khorloodoi (MGL). The contest began with a very strong performance from both athletes and not until the last 10 seconds that Pienkowska managed to impact with her signature technique, tomoe nage. The Polish fighter came into the tournament with a Grand Slam silver from last weekend in Dusseldorf. Having to make the weight twice in a row was not easy as she explained, but it certainly paid off.
"For me, every competition is the same, there is no easy day. I am really glad that I was able to compete in front of my club and friends. I am from Warsaw, my club is AZS UW and I had a lot of club members supporting me here today. I want to thank them for their time, especially my club coach, Zdzislaw Grochowski. After winning silver at the German Grand Slam last weekend, I secured my spot at the European and World Championships so I will be working towards them. I certainly need to work on my techniques and also my self-confidence. Perhaps I look like I am always ready to fight, but if you look a bit closer I am almost about to cry. Sometimes that is how nervous I am due to lack of confidence. I will need to work on this too."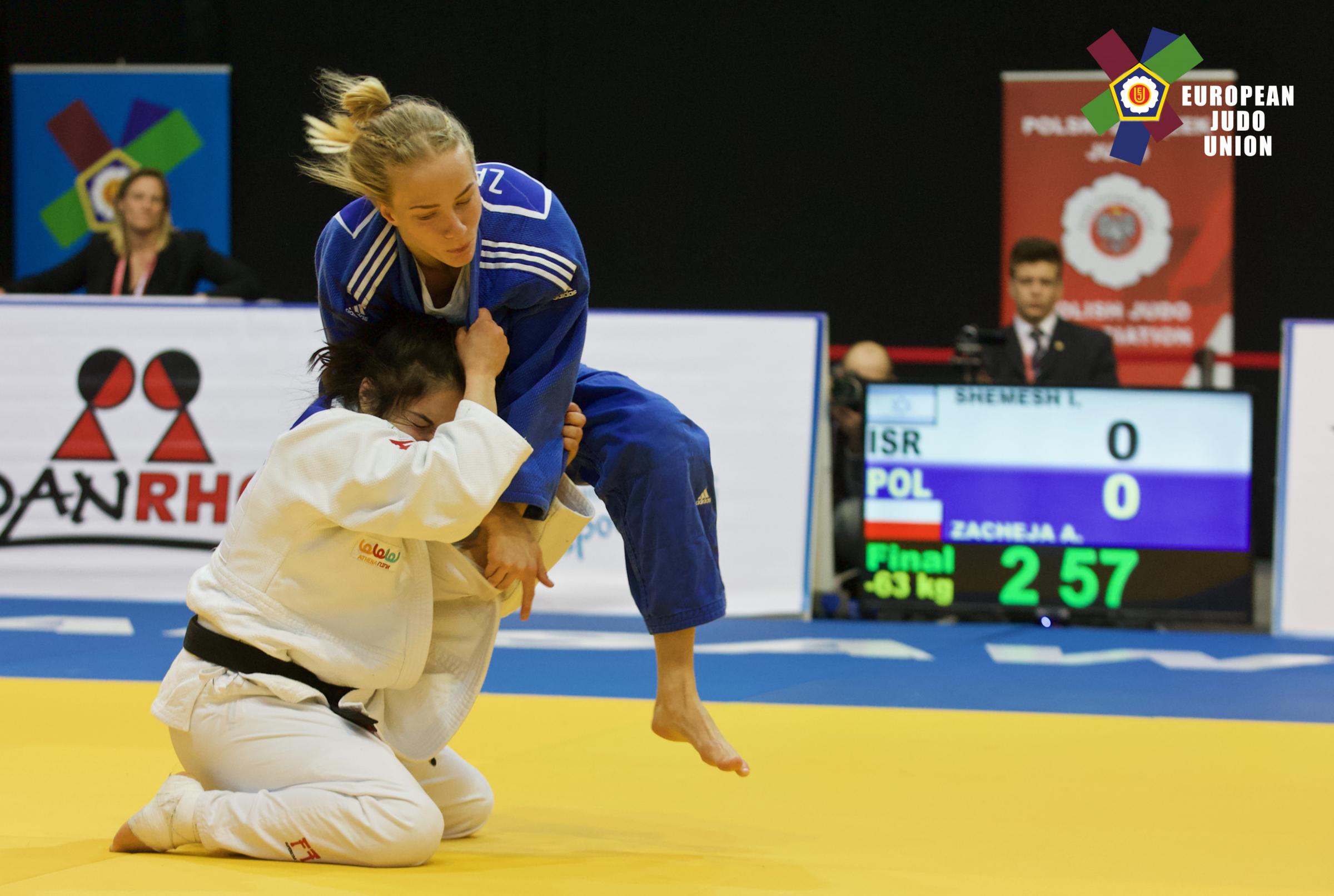 In the -63 kg category, top competitiors, Karolina TALACH (POL), Tina ZELTNER (AUT) and Maelle DI CINTIO (FRA) were expected finalists. Talach lost against Zeltner during the quarter final stage, yet managed to bounce back for bronze. Zeltner also suffered a defeat a round later. She also fought back for bronze and stood side by side with Talach on the podium. This made way for an unexpected winner. Di Cintio, suffered a defeat against Agata ZACHEJA (POL), who first shocked the French fighter, before working her way through the rest of the field to progress into the final. Inbal SHEMESH (ISR) stood on the other side of the tatami ready to fight for gold. The 26-year-old Polish judoka had no cure against Shemesh and had to bow off with her first ever European Judo Open silver medal. Shemesh had an incredible day, maintained good discipline and produced a range of standout techniques both in tachi-waza and ne-waza to claim her first ever European Judo Open Gold. Yet, somehow, the silver was shining like gold today.
Zacheja: "I won my first ever national medal a few weeks back when I finished third place. This allowed me to compete here today. It was my first ever European Judo Open and winning silver is really good. Of course, I would have loved winning at home, however I am still satisfied. In the final I was too slow. It was a long day filled with emotions. I used to be really stressed prior to any competition which made me actually not like to compete. I have been seeing a sport psychologist to help me with this and since, I began to like competing again and seems that it pays off."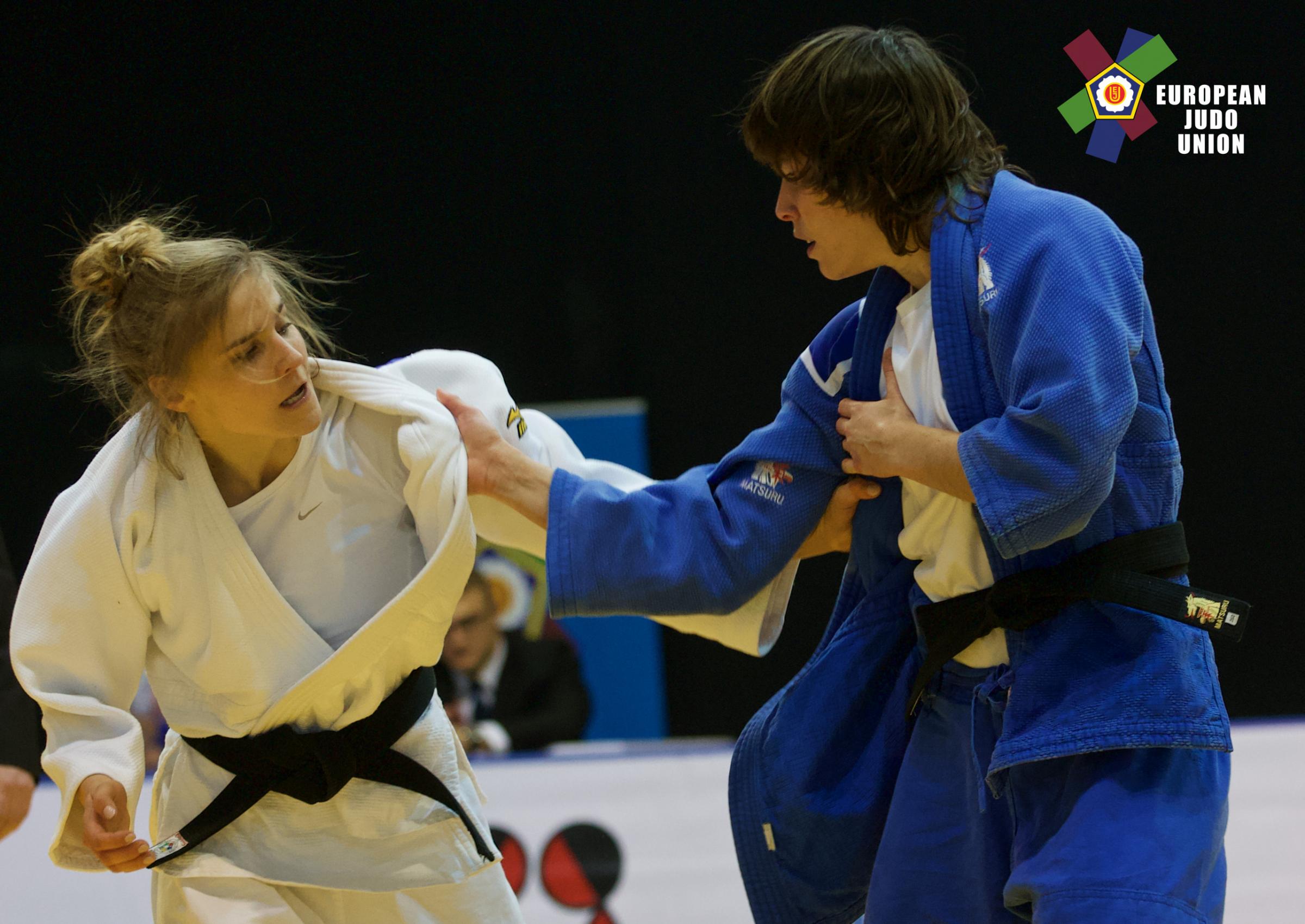 Talach: "I have been ill so winning a medal was good for me for today. Especially that I never ever managed to win a fight before at a tournament hosted by us. All these years in the past I lost first fight at these competitions as I am always stressed competing front of the home supporters, but I finally broke the ice today. I was really relieved when winning the bronze fight. I will perhaps compete at the Georgian Grand Prix and will prepare for the Europeans."
Tomorrow the tournament will begin at 10am local time with the remaining three weight categories: -70 kg, -78 kg, +78 kg.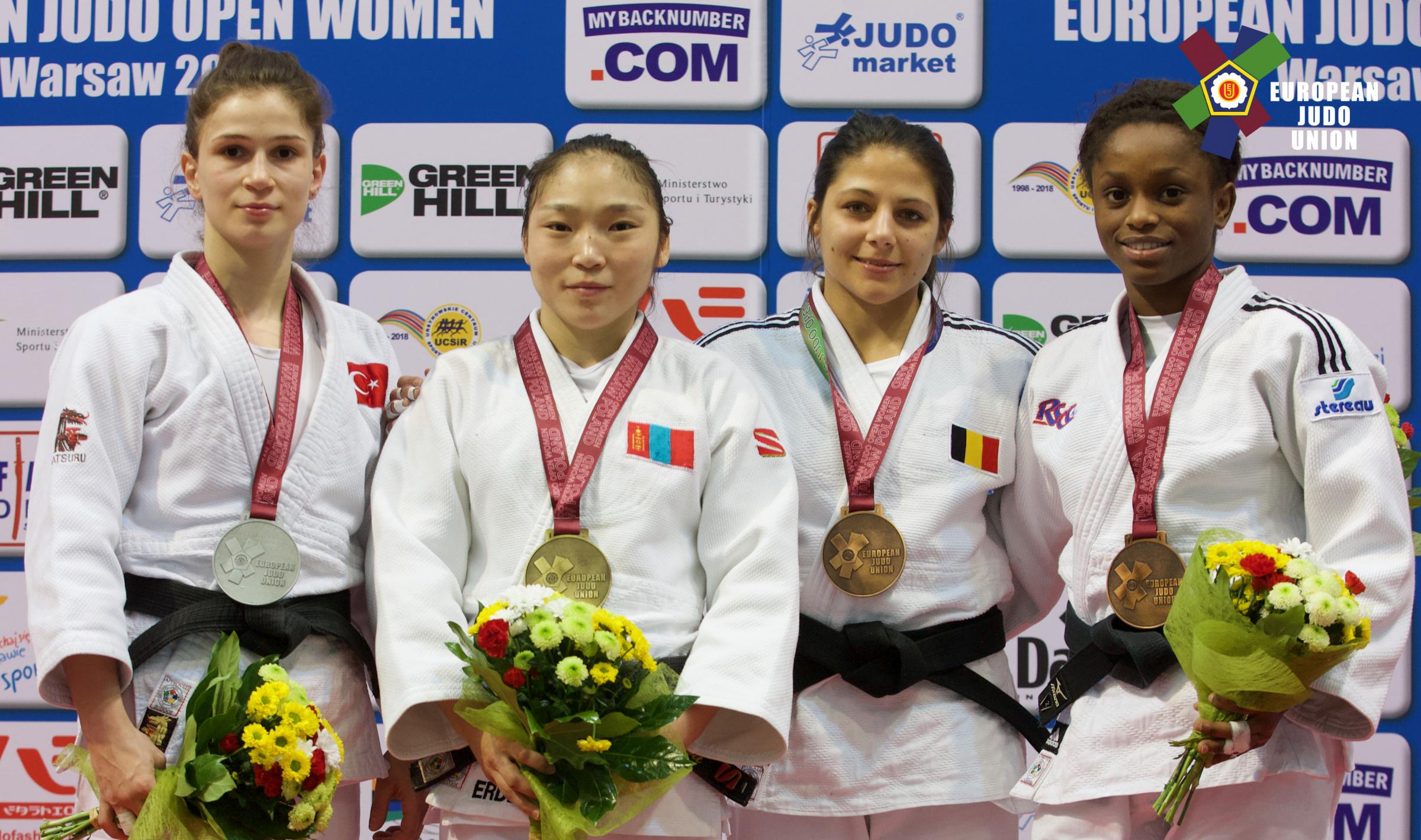 Podium -48 kg 1. ERDENETSOGT, Gerelmaa (MGL) 2. SENTURK, Gulkader (TUR) 3. JURA, Anne Sophie (BEL) 3. CORCHER, Sephora (FRA)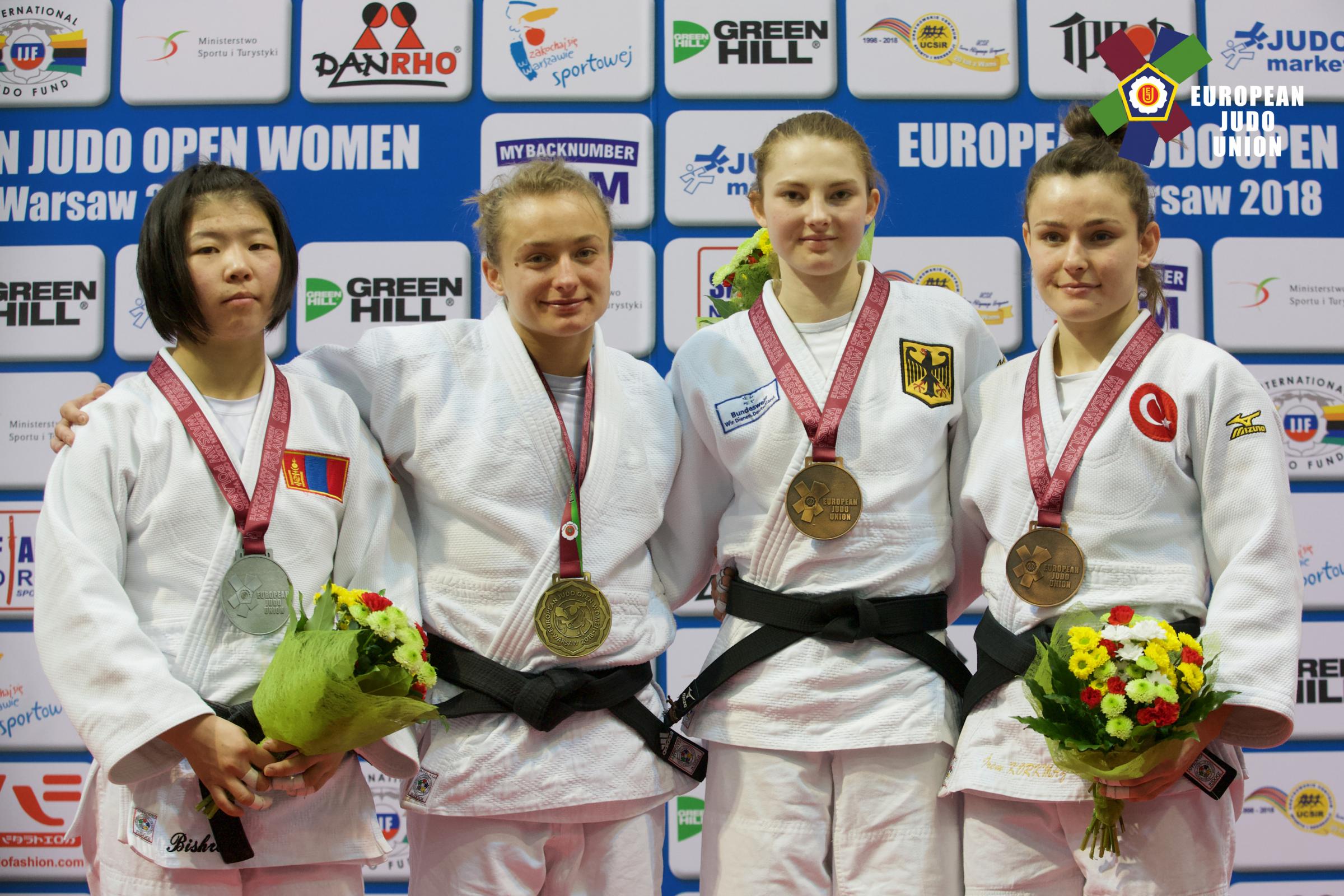 Podium -52 kg 1. PIENKOWSKA, Karolina (POL) 2. BISHRELT, Khorloodoi (MGL) 3. SCHNEIDER, Miriam (GER) 3. KORKMAZ, Irem (TUR)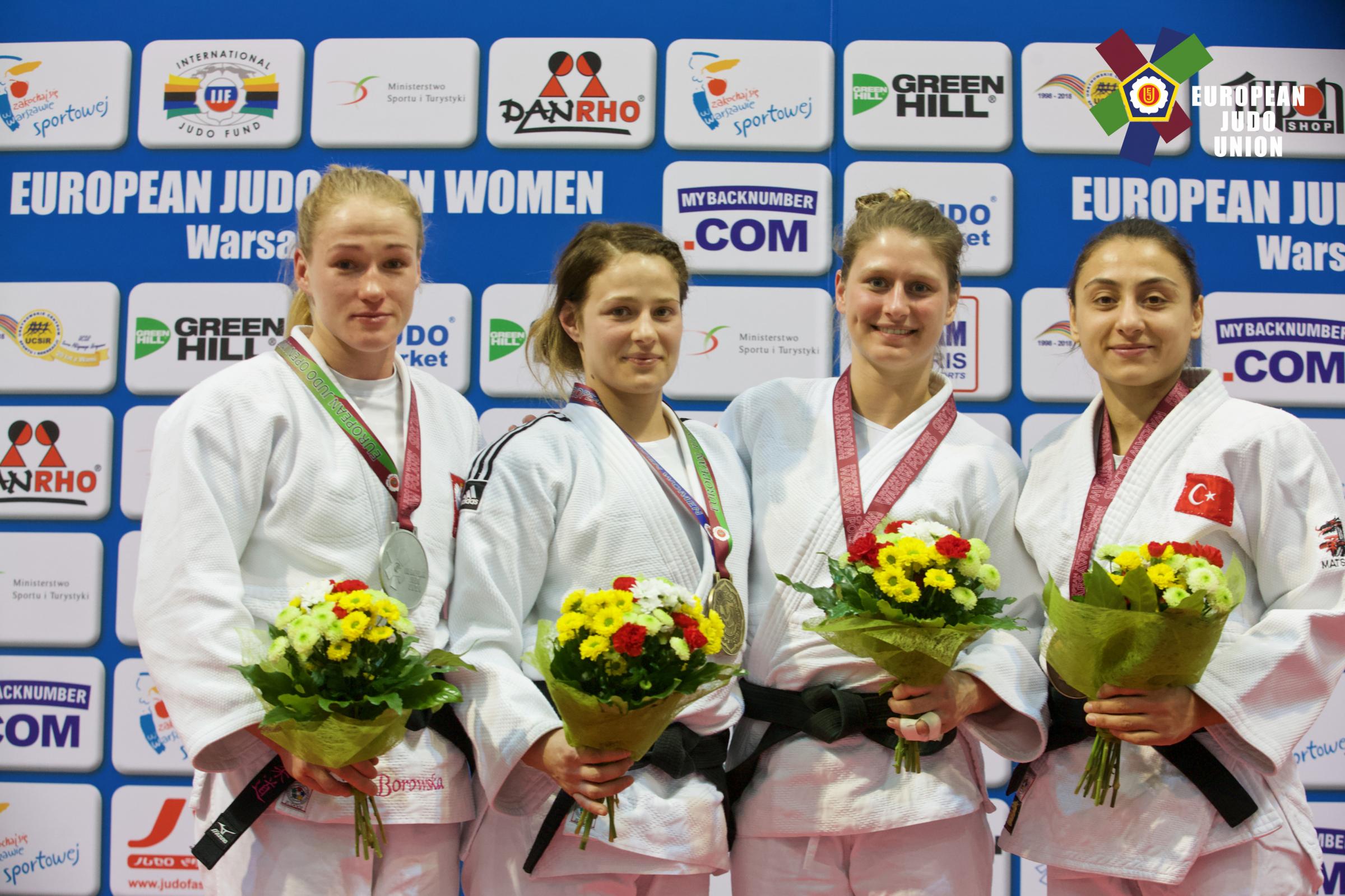 Podium -57 kg 1. PODOLAK, Arleta (POL) 2. BOROWSKA, Anna (POL) 3. KARTHAUS, Dewy (NED) 3. ZEHIR, Tugba (TUR)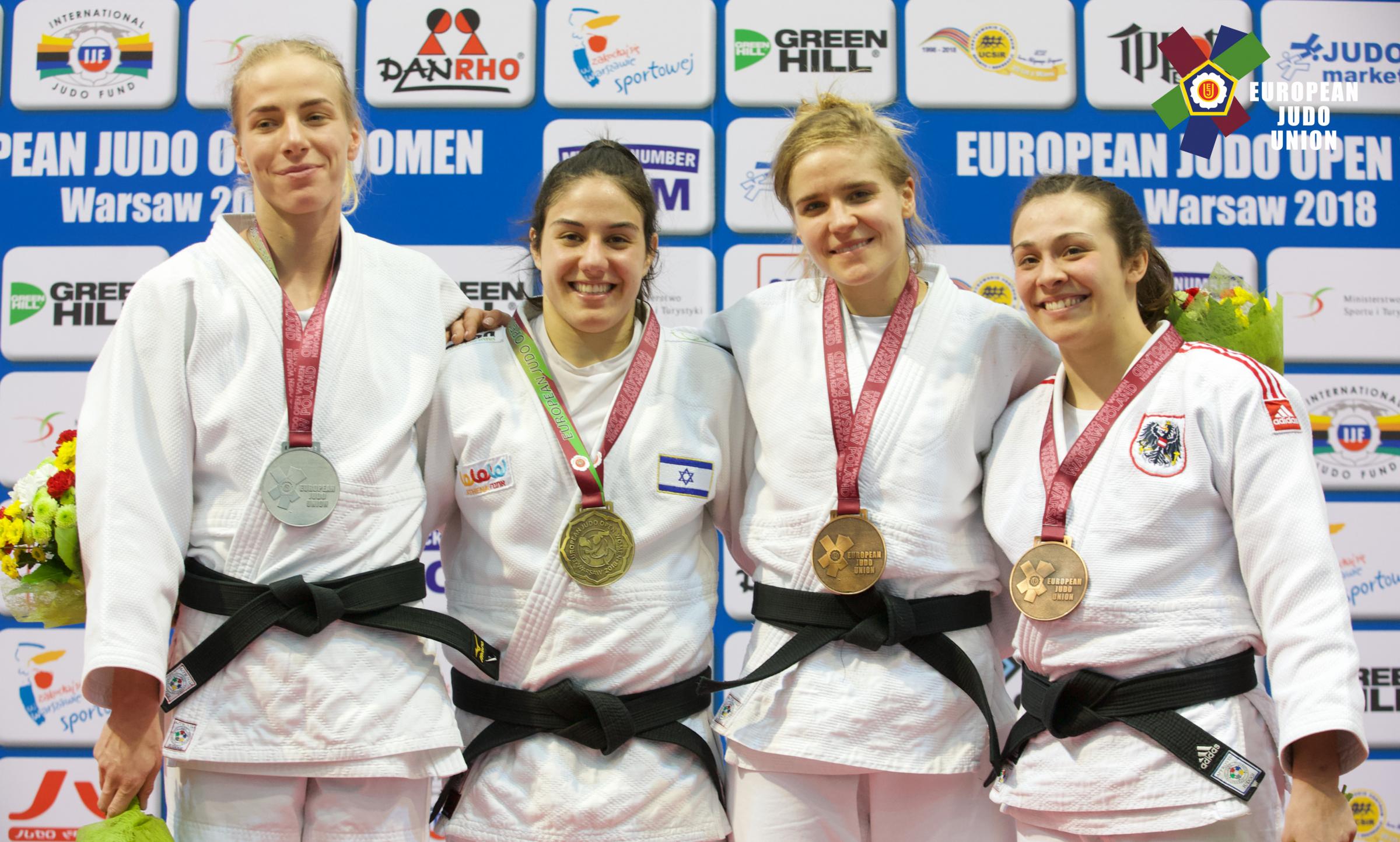 Podium -63 kg 1. SHEMESH, Inbal (ISR) 2. ZACHEJA, Agata (POL) 3. TALACH, Karolina (POL) 3. ZELTNER, Tina (AUT)
Judoka
---