The President of the European Judo Union, Sergey Soloveychik and EJU Vice-President, Michal Vachun were part of the group who set off to Podgorica, Montenegro for an inspection visit ahead of the U23 European Championships 2017.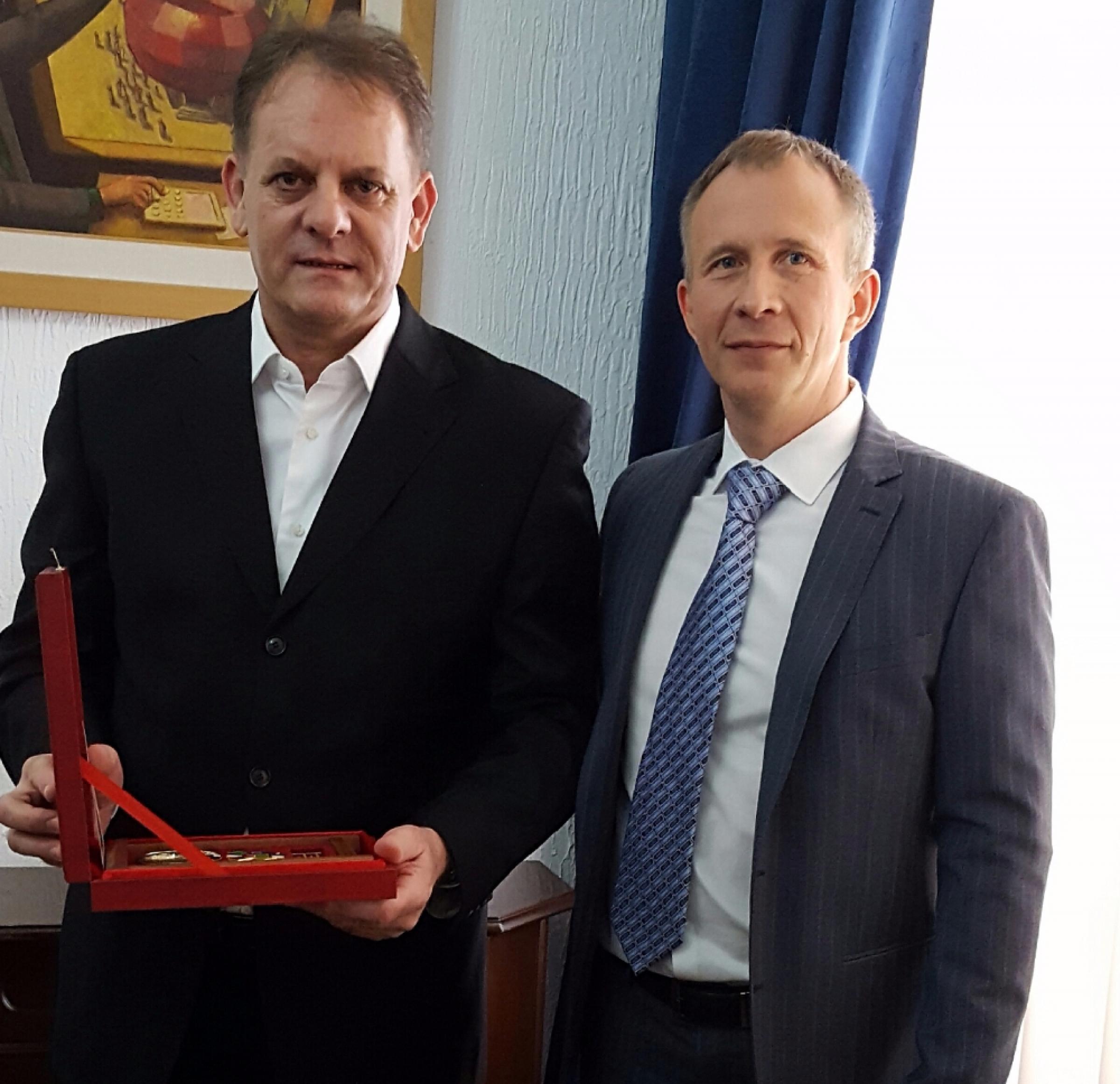 During the visit, officials from EJU as well as from the Montenegro Judo Federation had a meeting with the President of the Montenegrin Olympic Committee, Dusan Simonovic, the Minister of Sport, Nikola Janovic and the Mayor of Podgorica, Slavoljub Stijepović. They all expressed their willingness to assist the development of judo in Montenegro, as well as the organization of the U23 European Championship in November this year. They all agreed in the statement to recognize judo as one of the most prominent sport within the Olympic family.
The inspection delegation of EJU highly complimented the work of the Montenegro Judo Federation and expressed their gratitude towards the great work from the President, Dragomir Bečanović, with assurance that they are doing a great job, and so far, all assumptions are on point.
EJU President Soloveychik said to the Montenegrin daily newspaper Vijesti:
"Montenegro has a very talented generation which, with great national coach Petrov has a great chance in the future to make significant results, particularly at the Olympic Games in Tokyo in 2020. Good result of Montenegrin athletes at the European Championship U23 in November would be the first step in that direction and I hope that the state Montenegro will recognize that chance."
Mayor of Podgorica, Slavoljub Stijepović voiced his hope for Montenegro to get a chance to organize higher level tournament whilst promising that the capital will be a good host.
The U23 Europans going to be held in the Moraca Sports Hall, which EJU Vice President and responsible for Sport, Michal Vachun, had an opportunity to observe. Mr Vachun added:
"The Moraca Sports Hall in Podgorica is a modernised venue with good backround services and the capacity 4.300 seats. I absolutely trust the promise of Dragomir Becanovic to organise an even better event than the championships last year in Tel Aviv."
---