Finally, the time has come to see who can defend their European titles, or who will take up the prestige of becoming the champion. France are already a strong nation but the athletes are on home soil, there is an element of magic, matched with the support of their fans filling the arena here in Montpellier. France can already celebrate with three out of five finals, an impressive feat on day one, setting the standard for the rest of the weekend.
-48kg
Already a two-time European Champion, WRL #2 and local girl, Shirine BOUKLI began her campaign strong but as she reached the semi final, the competition was stiff with Mireia LAPUERTA COMAS (ESP). The pair picked up two shidos each and headed in to golden score, eventually a third one issued to the Spanish athlete sending Boukli in to her third European final against Catarina COSTA (POR). A repeat of the 2022 final in fact.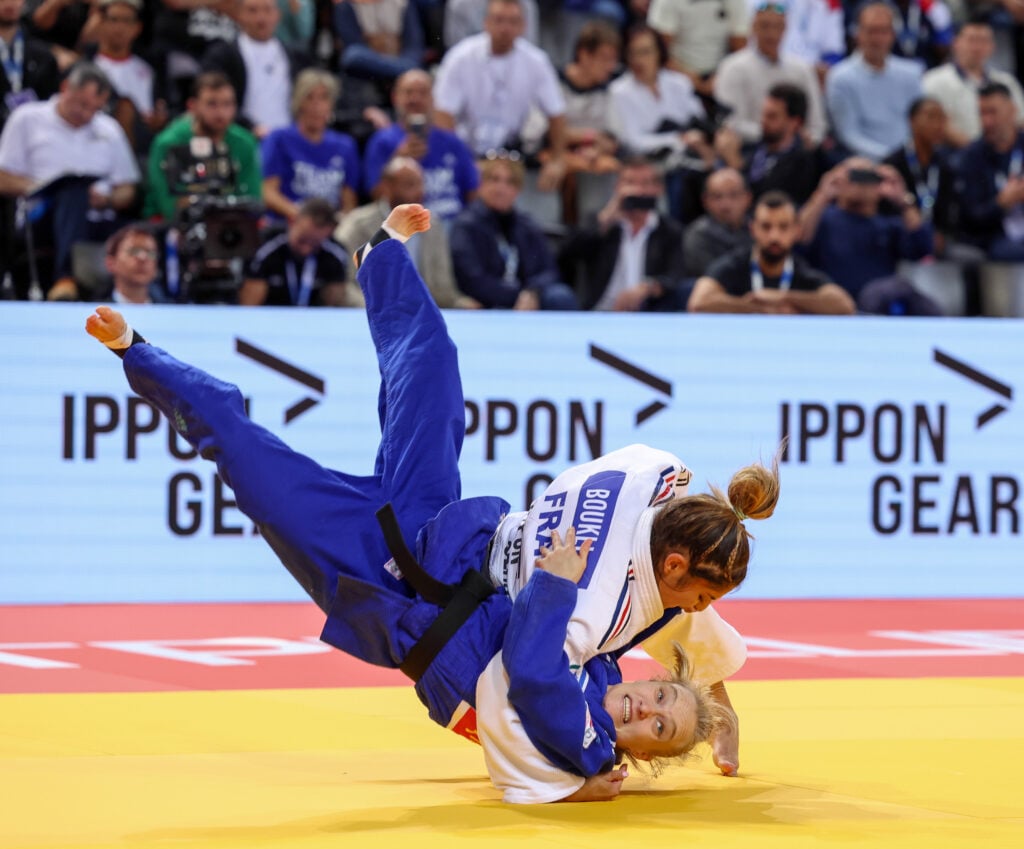 Arguably it has been a bit of a tough year for Costa, working on consistency in a difficult weight category, but picking up grand slam silver and bronze in Tashkent and Ulaanbaatar. Today however she was on a roll and took her place in the final with an early tomoe nage against Marusa STANGAR (SLO).
-60kg
Romain VALADIER PICARD (FRA) had a tremendous, yet exhausting preliminary block, defeating current world champion Francisco GARRIGOS (ESP) after five minutes of golden score, for a place in the semi final against Dilshot KHALMATOV (UKR). Incredibly he took Khalmatov in to golden score for a further five minutes, but this time picked up the third penalty and will compete for bronze. Khalmatov has been working his way through 2023 and picking up medals in grand slam and grand prix events, the most recent was a gold in Zagreb, but he is looking for his first major as a senior, already owning a junior title. After defeating one half of the French entry, he now takes on Olympic medallist, Luka MKHEIDZE.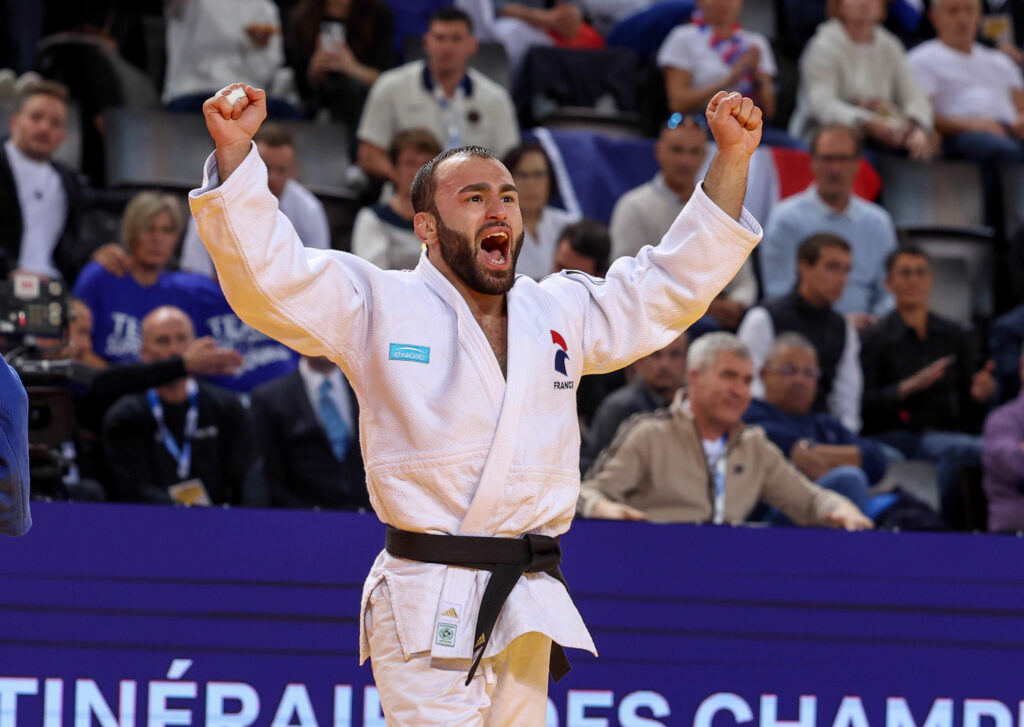 For Mkheidze, this will be an important final, not only because he is at home but he narrowly missed out on a title in 2021, forced to settle for the silver, which he does not want to repeat. Technically speaking, the Frenchman has been dominating and backing up his many accolades, securing his final place against Ramazan ABDULAEV (AIN) with a waza ari scoring seoi nage.
-52kg
Nine years ago, Amandine BUCHARD (FRA) took the silver medal in Montpellier and this is her great opportunity to be on top of the podium. After a gruelling semi final against Chelsie GILES (GBR), with both landing two shidos, they headed in to golden score, but rather than a third shido, a sensational score from Buchard clinched her spot in the final, her trademark kata guruma variation scored ippon and had the crowd out of their seats, delighted by a third chance for gold.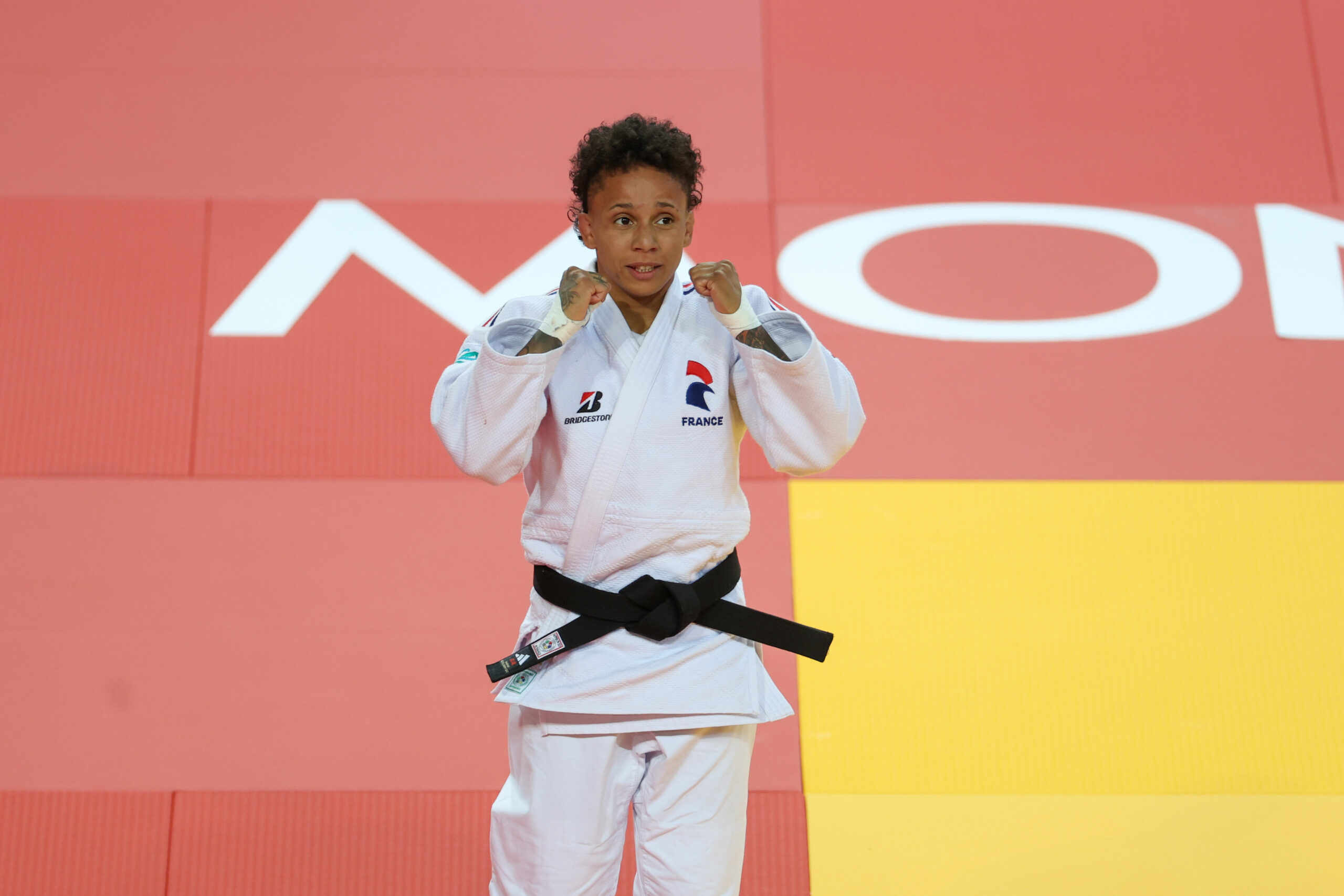 The gold certainly won't be handed to Buchard however, as she takes on the -48kg Olympic Champion, Distria KRASNIQI (KOS) for the fifth time. Currently there is a 3:1 win rate in favour of Buchard, the most recent was a win in the IJF Masters final, but this great head to head started in the Paris Grand Slam 2022. It will be an opportunity for Krasniqi to play catch up, but in front of a home crowd it could be a challenge. It wasn't the most aesthetic win for her in the semi final against Odette GIUFFRIDA (ITA) which finished in a shido knock out for the Italian judoka.
-66kg
To say that David GARCIA TORNE (ESP) is having his year would be an understatement. The now WRL #13 has taken two grand slam bronze medals, a gold in Kazakhstan and also a grand prix gold in Upper Austria. In his semi final against Murad CHOPANOV (AIN), he had a trusty double sleeve, moved under Chopanov's arm for kata guruma, attacked first with o uchi gari before cartwheeling, greatly appreciated by this knowledgable crowd.
In the final he meets the number one seed and WRL, Denis VIERU (MDA). Vieru had a difficult semi final against Azerbaijan's Yashar NAJAFOV, but in golden score worked hard in ne waza to bring about osae komi. Now he will be preparing for Garcia, an opponent he lost to in the Club Championships in 2022 and most recently, in the quarter final of the Upper Austria Grand Prix, where he was blind sided and lasted only 5 seconds on the tatami. Twice Vieru has walked away from a senior European championships with a bronze medal, perhaps this could be his chance if he can get past 'tornado Torne'.
-57kg
Hopes were certainly high for Sarah Leonie CYSIQUE (FRA) but it wasn't to be, defeated by Marica PERISIC (SRB), the current U23 European Champion who has really honed her talents in 2023, taking her first grand slam and grand prix titles. There was no easy first round for the WRL #13, facing Hasret BOZKURT (TUR), followed by Flaka LOXHA (KOS) and in her semi final, Seija BALLHAUS (GER). After nine minutes of physical contest against the German athlete, she managed to execute a perfectly timed ko uchi gari, scoring waza ari and taking a well-earned place in the final.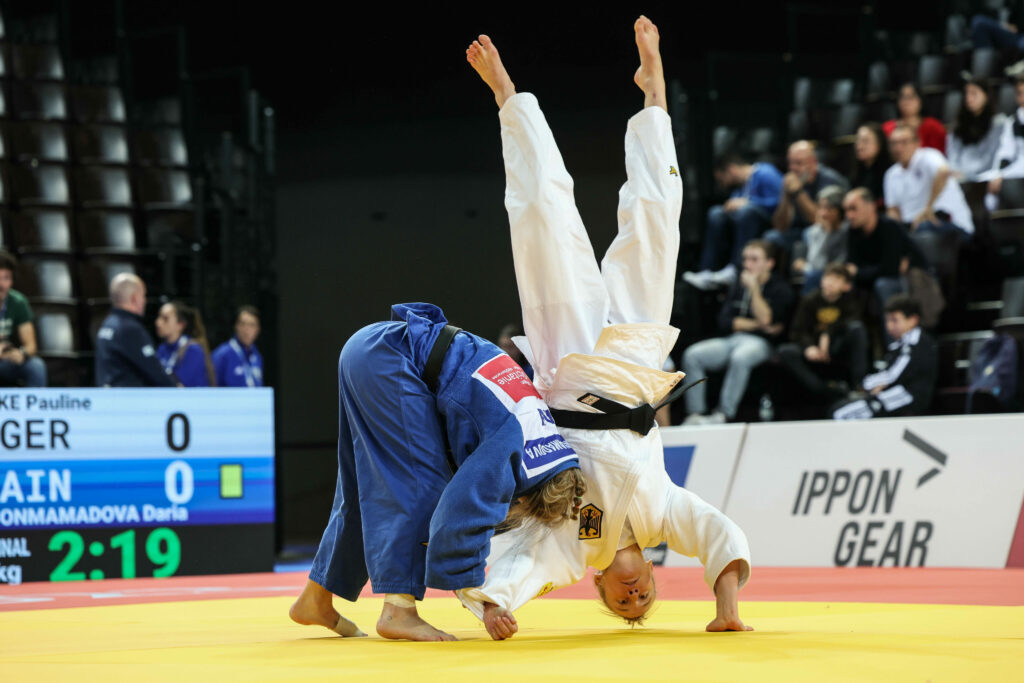 Persic's hurdle for the gold medal is Daria KURBONMAMADOVA – formerly Mezhetskaia – (AIN). Kurbonmamadova already has a title in her bag, winning in the European Games 2019 in Minsk. It was quite the spectacle, defeating the now Olympic champion, Nora GJAKOVA (KOS) for the gold medal. Today, she seemed, as always, incredible confident and is always looking for the big throw, executing a huge sode tsurikomi goshi variation in her semi final against Pauline STARKE (GER).
So with three chances, France could lead the medal table, and we could have a defended title, but for the rest, we will be happy to crown some new faces.
Judoka
Author: Thea Cowen
---