In Doha, the top 8 seeding system will be implemented as per protocols. Whilst most of the time the seeding can give an indication of the outcome, at the 2023 World Judo Championships, it might just remain a decorum. There are a mixture of class acts and probable shockers who are not listed amongst the top 8 of their weight category, yet their record shows beyond capability of winning a world medal.
Katharina MENZ (GER) won silver last year in the -48kg category, finishing as the top European judoka in this weight class. However, being 13th on the world ranking list is leaving Menz out of the top 8 seeds. London 2012 Olympic bronze medallist, Charline VAN SNICK (BEL) has a well decorated resume, however, no world championships medal has ever landed at her feet, yet. Since the Tokyo Olympics, the Belgian judoka only returned to a full schedule this year and although the start seems slightly bumpy, record shows that she has the potential to mix with the elite in the -52kg category. Van Snick will step on to the tatami from #30 position.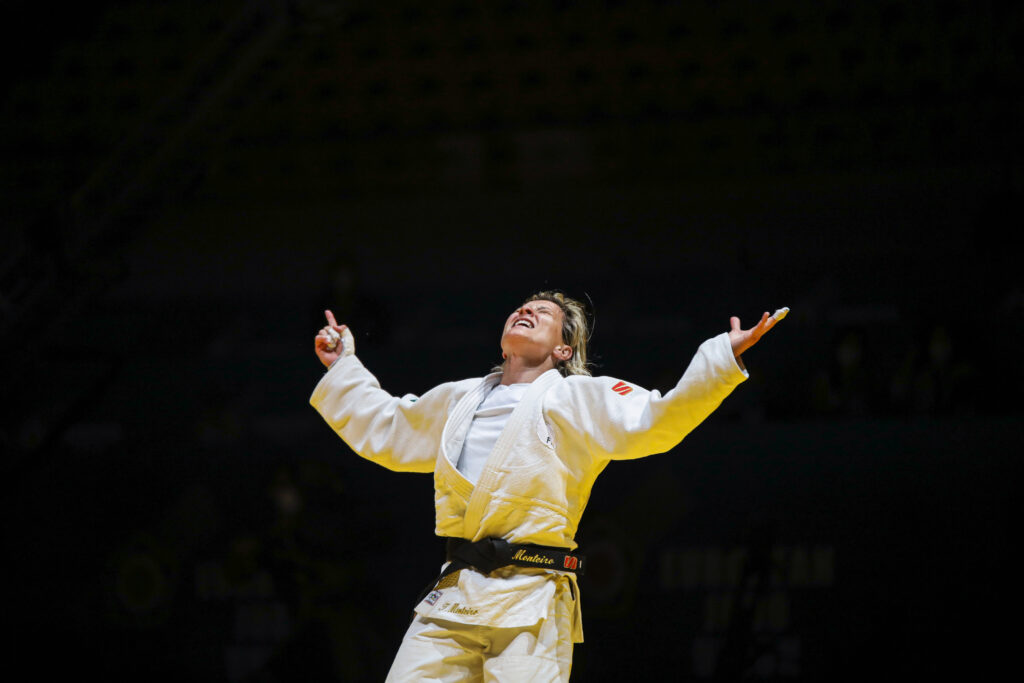 Slightly more outside will be waiting in the -57kg category, starting with no other then five time world medallist, Telma MONTEIRO (POR). Losing four previous world finals, the yearning to win a world title is immeasurable for the Portuguese judoka, who narrowly missed out on the top 8 seeding position, entering Doha as #11. The list within this weight class continues with Daria BILODID (UKR), who twice had the opportunity to claim the red back number, only it was two weight categories below. Last year brought about a 7th finish for the Ukrainian judo ace. Double world medallist, Nekoda SMYTHE-DAVIS (GBR) knows her way around the u57s for a fair amount of time now. Bouncing back from a serious head injury and more, has been a trip and a half to say the least. Throughout her journey, the British judoka has defeated a number of Doha's top seeds and if the stars align, no doubt we will see her back for another world medal. The determined 30-year-old judoka will start day three of the competition as #38.
Highly decorated, especially with world titles, Clarisse AGBEGNENOU (FRA) is steadily making her way back to gain control of the -63kg category. Currently ranked #17 and perhaps with higher pressure, still, she is not alone to come in from the fences. Former world silver medallist, Barbara TIMO (POR) proved herself a weight above and now, with missing out on being seeded by one position, she will have the opportunity to establish such an achievements amongst her new compatriots. The newest person to defeat the French superstar was Kosovo's engine, Laura FAZLIU, ranked #11, and as always, will be looking to clamp a medal for her high classed national team. We are not done yet as 2021 world silver medallist, Andreja LESKI (SLO), is also unseeded, precisely sitting at #12 position. Two more to go, namely, Szofi OZBAS (HUN) #14 and Lubjana PIOVESANA (AUT) #60. The neighbours might not have a list of world medals but surely have a wide assemblage of upsetting the elite, specifically in the -63kg category.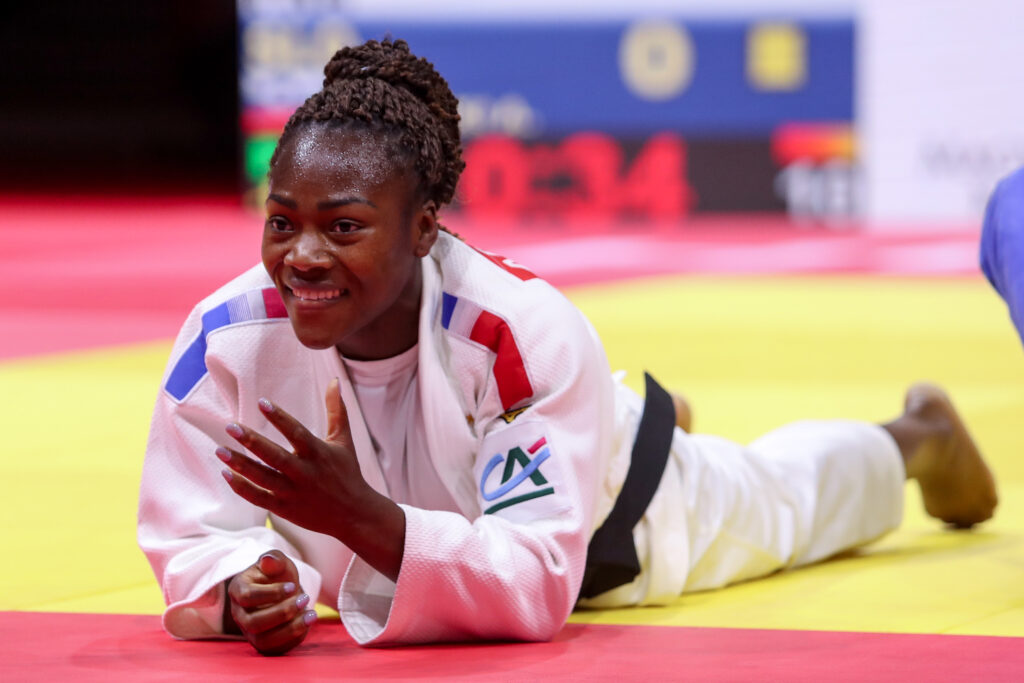 Kim POLLING (NED) #29, won her world medal exactly 10 years ago. Finishing 3rd at the prestigious Paris Grand Slam this year shows that Polling is indeed still relevant. 2022 world bronze medallist, Beata PACUT-KLOCZKO (POL), narrowly missed out on securing a seeded position ahead of Doha and will kickstart her day in the-78kg as #13. Yelyzaveta LYTVYNENKO (UKR) stood side by side Pacut-Kloczko in receiving her bronze medal at last year's worlds. In just under three weeks time, the Ukrainian judoka will have the chance to better her performance from a #17 position. Another ace of Kosovo, happens to be a world medallist already, Loriana KUKA, #22, will add to the mix of strong unseeded athletes. Finally, ever humbled, 2018 world bronze medallist, Larisa CERIC (BIH) will attempt to upset the seeding system in the +78kg category alongside Karen STEVENSON (NED). Ceric is currently ranked #26 whilst the Dutch fighter sits at #27.
At the 2022 worlds, the only European judoka to finish top five in the -60kg was Yam WOLCZAK (ISR). Although there are plenty of European judoka amongst the top seeds within this weight, the 19 year-old Israeli judoka, #33, proved his worth with the previous 5th place. Similar applies to Elios MANZI (ITA) in the -66kg category, who will land in Doha ranked #15. A weight above, Akil GJAKOVA (KOS) is missing from the top 8 list. Though the #53 Kosovar judoka has been in the grey lately, the team knows how to hit peak. Slightly wider list on review of the -81kg category with former world champion Sagi MUKI (ISR) and 2021 double act world bronze collectors, Frank DE WIT (NED) #13 and Anri EGUTIDZE (POR) #47. De Wit also won a Masters bronze in Doha two years ago, so the prosperous familiar setting might service the Dutch judoka to success again.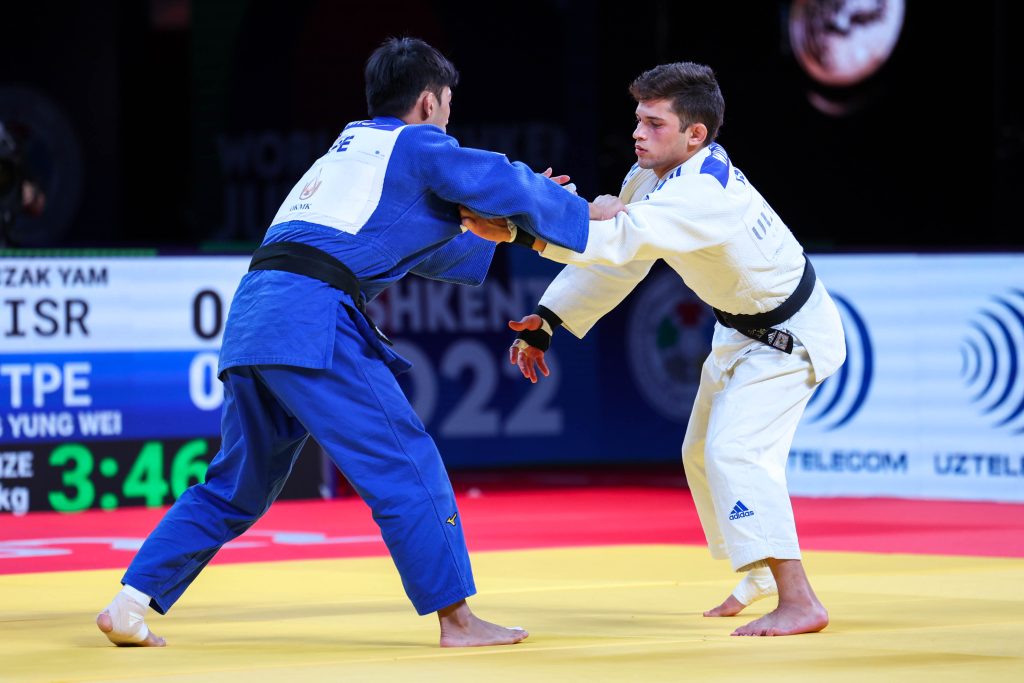 Modest and still considered fresh meat in the -90kg category is Ivaylo IVANOV (BUL), who might be ranked #19 for now, the number does not justify the potential this judoka has to offer. The -100kg category has five judoka outside of the seeding, who are certainly worth keeping a close look at. Right below the top 8 cut listed 2021 world silver medallist, Aleksandar KUKOLJ (SRB) #11. One position below is 2015 world bronze medallist, Toma NIKIFOROV (BEL) #12. Asley GONZALEZ (ROU) #25 won the world title a decade ago under the Cuban flag. For the second time, he will seek to fly the Romanian flag across the world stage. Aaron FARA (AUT) was close to hanging up his gi a few months ago, only to watch himself taking glory at the latest Grand Slam. Now that the reset button has been hit, can the Austrian judoka battle through world class elites? Leave the best for last they say. Olympic and World Champion, Lukas KRPALEK (CZE) is seeking to regain his -100kg category title from a #78 current ranking. Same goes for French superstar, Teddy RINER, as he enters his comfort zone ranked #18 in the +100kg category.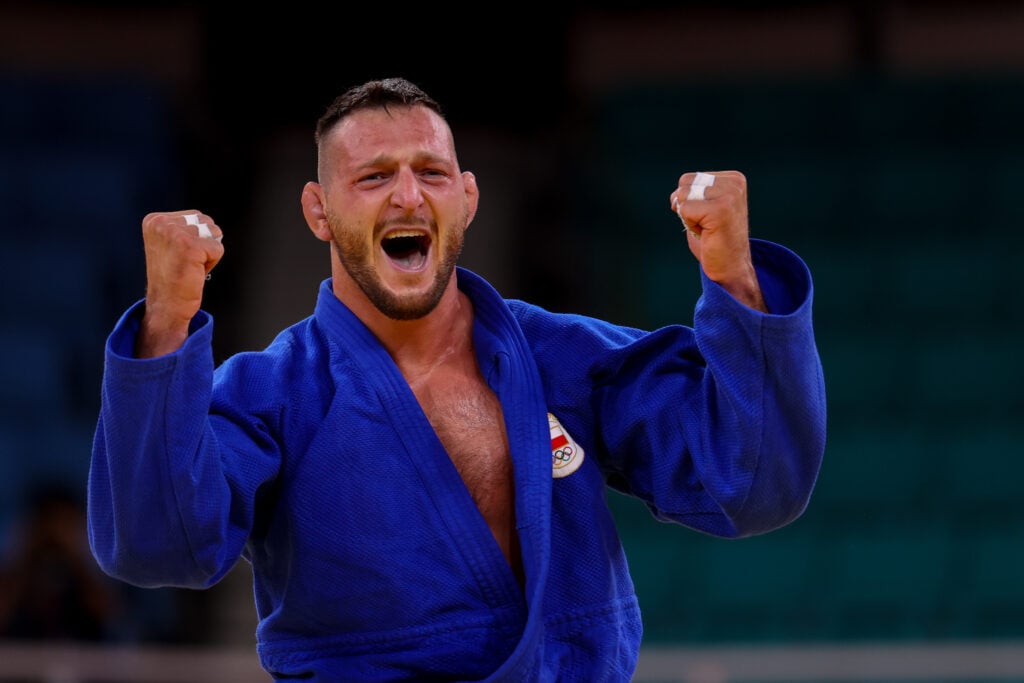 Judoka
Author: Szandra Szogedi
---