The outcome of day one at the Junior European Cup Prague 2017 brought triple golden triumph for Azerbaijian, however, the most precious shine came from the Moldovian team.
Cornel Andreis of Moldova has achieved his greatest judo success this Saturday in Prague and won his first European Junior Judo Cup. He was the best among 44 athletes competing in -73 category.
"So far I have won only bronzes. I placed third earlier this year in Athens and I wanted to improve this result during the summer tournaments. Last weekend I competed in Paks but I was eliminated in the second round. I came to Prague to show that I can perform much better", Andreis said.
From the beginning of the tournament he has been showing that today is his day.
"The most difficult fight for me was the quarter-final against Ham of the UK", Andreis continued. "The fight was really close. Eventually I won it with one waza-ari".
In the final Andreis met Jafarov of Azerbaijan.
"I know him quite well and I must say that he is an extremely powerful fighter. But we did some special preparations with my coach before the final".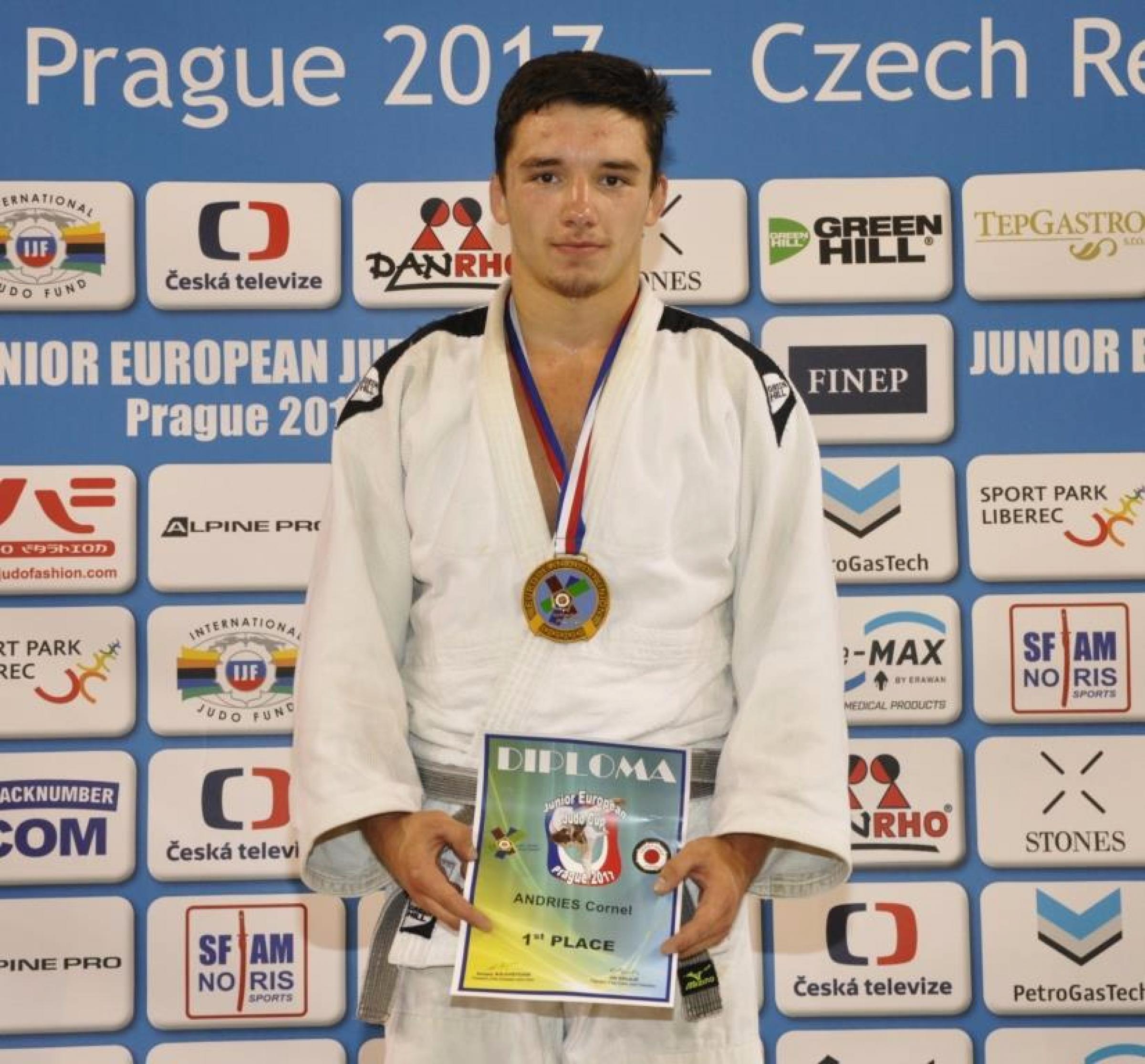 The final was the last match of the day and surely one of the most beautiful one. Both athletes showed very nice judo.
"In the last minute I attacked with a strong utsuri-goshi and I was very close to score. But Jafarov managed to escape from that attack. I, however, felt that he lost his concentration for a second and in that moment I attacked with my sasae-tsuri-komi-ashi".
This attack produced the ippon of the day and pleased all judo fans in the venue.
"This is my greatest success so far", said Andreis. "But I want to overcome this result in Maribor. I will do my utmost for that".
Well done Cornel and good luck in Maribor!
---