This week we are looking forward to the Prague European Open 2022. With an incredible 556 entries from 44 nations, it is set to be a very difficult tournament, even for those we hail as IJF World Tour heroes.
Among those is two-time and current world champion Jorge FONSECA (POR). Already we have seen him this year, in front of a home crowd in the first Portuguese grand prix event where he demonstrated his capabilities and swiped the gold. One to watch in the -100kg category is Daniel EICH (SUI). The 21 year-old lost out to Fonseca in Almada, but has repeatedly proven that he is on the rise and will most definitely cause a stir this weekend.
Day one will also have plenty on offer with some exciting athletes including another Portuguese entry Rodrigo Costa LOPES who is top seed in the -60kg category. Adrian NIETO CHINARRO (ESP) is back, looking for his third European open medal already in 2022, and with a silver and bronze already in the bag, an -66kg gold would definitely be welcomed, however he is the #2 seed behind teammate Daniel PEREZ ROMAN, so it could look like a Spanish championships in the final block, no to mention the three other athletes representing Spain in this category alone.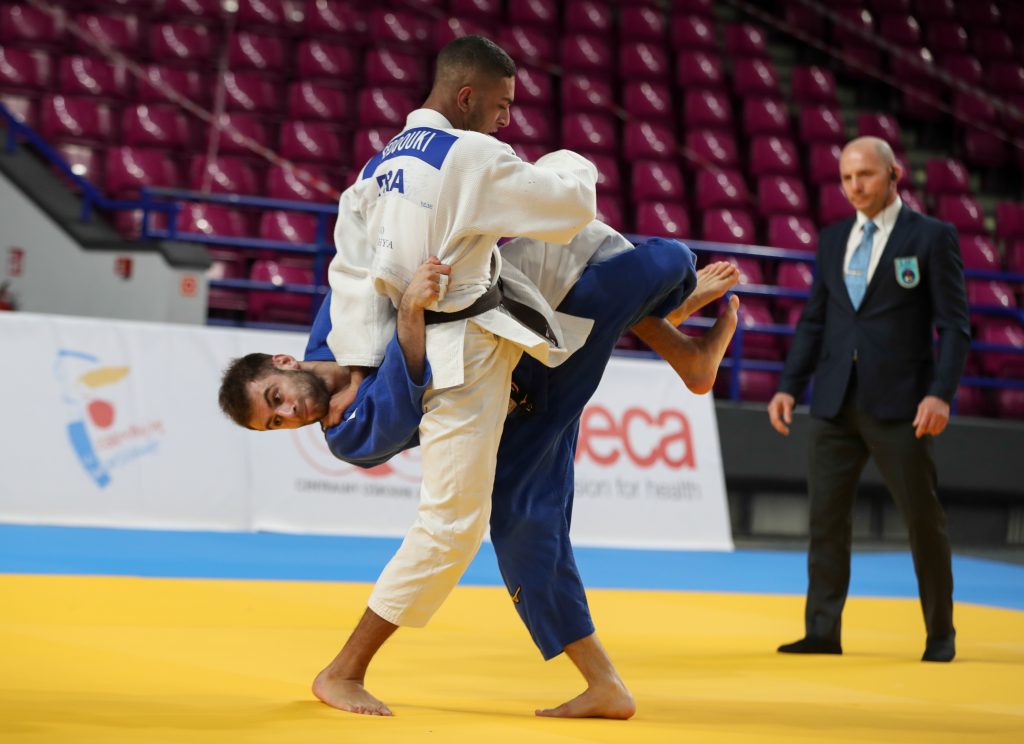 For Wiktor MROWCZYNSKI (POL), the golden feelings will still be lingering after taking the -73kg win at home last week and will look to carry it over but has tough competition with the likes of Zagreb Grand Prix bronze medallist, Mark HRISTOV (BUL). The Bulgarian surely already in preparation for the senior European championships which his nation will be hosting next month.
The -52kg category is offering up a few athletes who we have already seen medal on the IJF World Tour and European tour this year including Ana Viktorija PULJIZ (CRO), Maria SIDEROT (POR) and Binta NDIAYE (SUI). The latter is the youngest of this group, taking the cadet European title last year and her first senior gold in Sarajevo only a matter of weeks ago. Pauline STARKE (GER) was feeling much like herself again in Warsaw, welcoming a gold medal following a break and small surgery, and we can welcome her back again before she lands back with the IJF pack. The -57kg silver medallist Carla UBASART MASCARO (ESP) had some extremely difficult contests, and the medical team were certainly put to use last week but she never wavered, determined in every contest and she will undoubtedly bring that fighting spirit this week as well.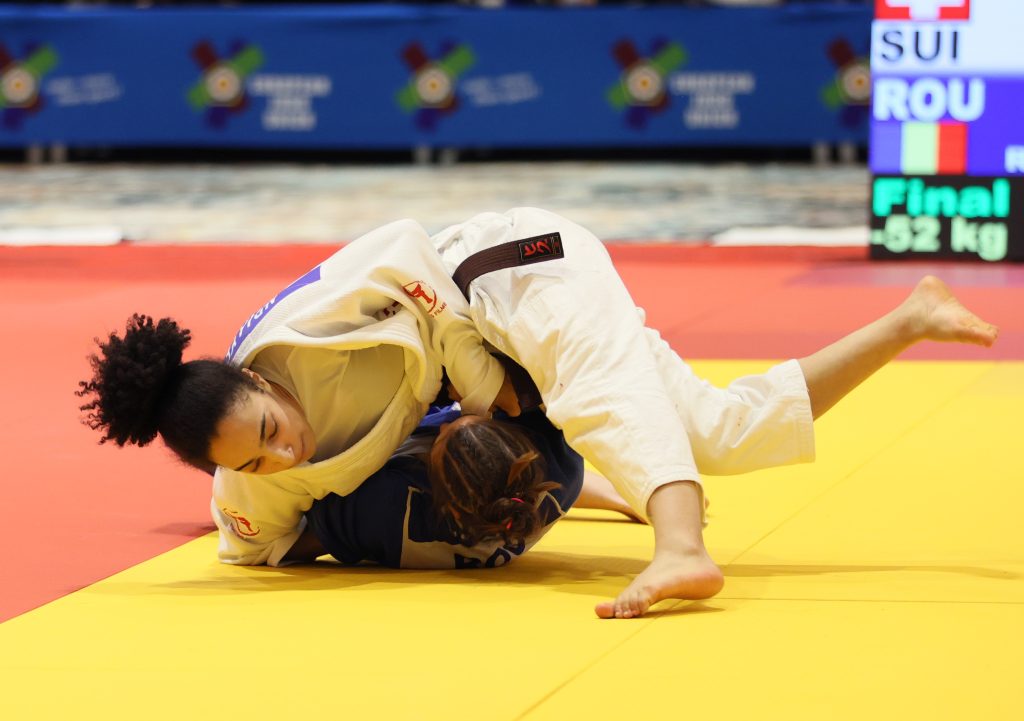 We have Australian representative Katharina HAECKER leading the -63kg group but chasing her down from Europe is Florentina IVANESCI (ROU). 19 year-old Ivanescu has found her footing quickly on the senior circuit, medalling in both the Almada grand prix and Sarajevo European open.
In the -81kg category, we could have a repeat final between Alfonso URQUIZA SOLANA (ESP) and Etienne BRIAND (CAN) if they are able to keep up the pace following a hard weekend in Warsaw, yet in the -90kg we are looking at an almost clean slate aside from Louis KRIEBER GAGNON (CAN) who took the bronze. Daniel ALLERSTORFER (AUT) is the #1 seed, both in ranking and experience in the +100kg category but is joined by team mate Aaron FARA who had an unfortunate exit last week. Neighbours Germany have a strong front with three athletes in the top eight; gold medallist in Warsaw Sven HEINLE; junior success and grand slam medallist Erik ABRAMOV and another young up-and-comer, Losseni KONE.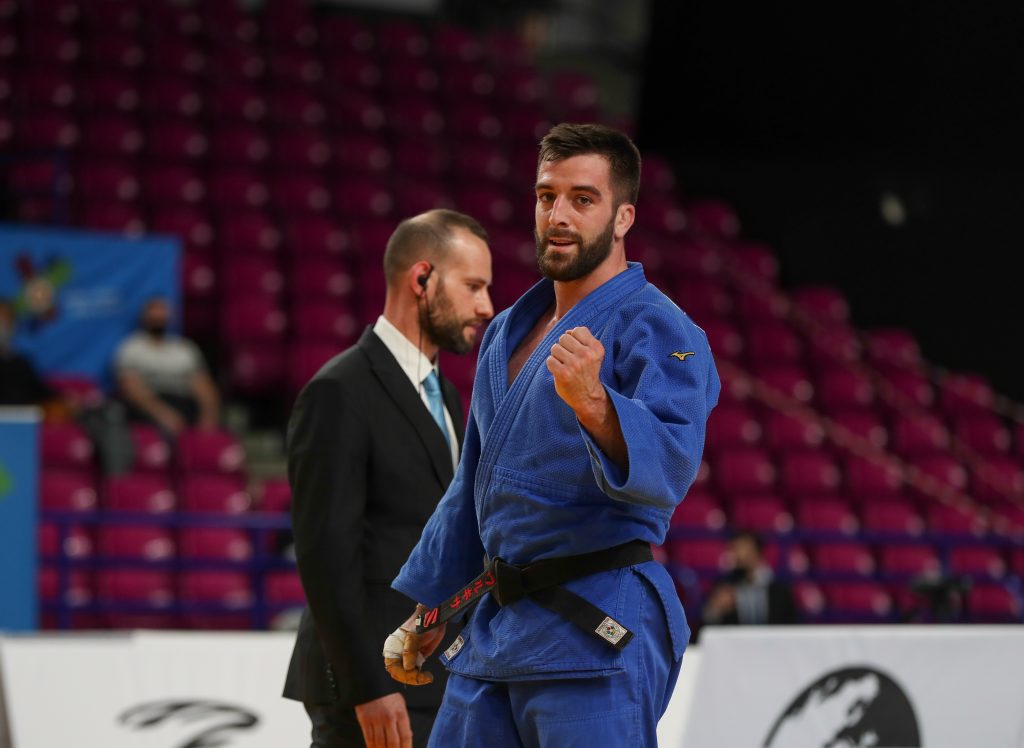 Three years ago, Laerke OLSEN (DEN) took away a bronze medal in the Prague European open in the -63kg category but following her Olympic debut in Tokyo, she is returning in a new category but will have tough contenders to deal with. Lara CVJETKO (CRO) and Anka POGACNIK (SLO) are only two she will be battling for -70kg success.
Warsaw gold medallists Anna Monta OLEK (GER) and Tina RADIC (CRO) in the -78kg and +78kg categories are back for more this week. The former has stepped up from junior level and stated she felt surprisingly comfortable on the senior circuit, her maturity evident on the tatami. As for Radic, there was no stopping her last week as she defeated the #1 seed in her first contest as well as regular senior medallist, Stessie BASTAREAUD (FRA) in the final.
Though much can change in a week, there are some patterns beginning to form for the younger athletes, but can they triumph over experience?
Judoka
Author: Thea Cowen
---