The Czech Judo Federation consistently host incredible events, and this weekend we continue with the European Judo Tour in the capital of Prague. Almost 500 athletes from 43 nations, will be attending the European Open on the 30th of September and 1st of October, with some major names in the line up, from past and present.
This weekend will also mark 300 days to go until the Olympic Games in Paris 2024, and every point counts, some will be collected in Prague, with the gold medallist collecting a potential of 100 points. Though it mightn't seem like a grand total, for some it could end up making the biggest difference.
As for the French entry, the three top ranked participants include; Lea FONTAINE (#8/+78kg), Margaux PINOT (#12/-70kg) and Fanny Estelle POSVITE (#23/-78kg). Not within the top seeds, or any world ranking points at all for that matter, is the 2012 London Olympic Games bronze medallist, European champion and world silver medallist, Ugo LEGRAND. His last year of competition was in 2014, where he placed second in the senior European championships in Montpellier. With the Olympic Games coming to Paris, he has decided to enter himself as a wild card, a personal challenge which we will see him continue to battle this weekend in the -73kg category.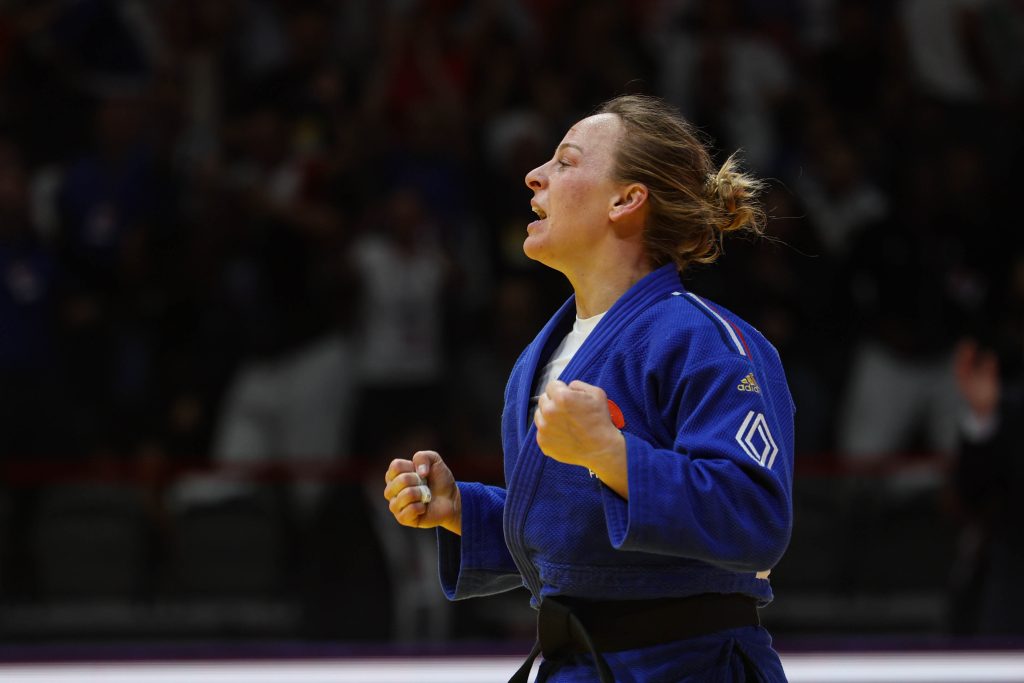 Anja STANGAR (SLO/-52kg) surprised herself in the Zagreb Grand Prix, going in to the final block with sister, Marusa. Given her medical history and her incredible recovery, she demonstrated her strength and determination, even believing that she wouldn't manage to return to her former level. However, the Zagreb performance surpassed her expectation. It was a fifth place finish but most importantly, it was revalidation that on the tatami is where she belongs. As for this weekend, she will the number four seed, with her world ranking of #83.
Of course the level in all categories is seeing a rise due to the nature of the Olympic cycle so we are in for a treat this week. The draw will take place at 19:00 local time on the 29th of September over on JudoTV.com.
Judoka
Author: Thea Cowen
---