The President of Croatia, Kolinda Grabar-Kitarović was delighted to welcome the Croatian Judo Team whom with pride and success, represented Croatia at the internatonal stage. The latest biggest stage was the 2017 European Judo Championship, which took place last month in Poland, from where the squad returned home with the total of three bronze medals.
Since the independence of Croatia, until last month, judo marked two senior European medals in the history of judo within the country. The first remarkable moment was pinched by Marijana Mišković Hasanbegović when winning bronze in Georgia (2009), and was followed by Tomislav Marijanović celebrated his silver medal in Hungary (2013).
Both, Mišković Hasanbegović with her significantly experienced quality factor and Marijanović as a coach of the national team, played significant roles during the latest European Championship success; where Barbara Matić (-70kg) and Dominik Družeta (-81kg) added a bronze each to the medal tally. To complete their mission and to extend their festivity, the Croatian women team won bronze during the team event.
Besides the Croatian Judo Team, representatives of the Croatian Judo Federation were also at present with the President. During the meeting, the President congratulated Croatian athletes, praised the progress regarding the work and activities of the Croatian Judo Federation and stressed the importance of sport regarding promotion of Croatia worldwide. Also, the President has supported the upcoming major events to be held in Croatia, the Zagreb Grand Prix in September as well as the Junior World Judo Championships in October.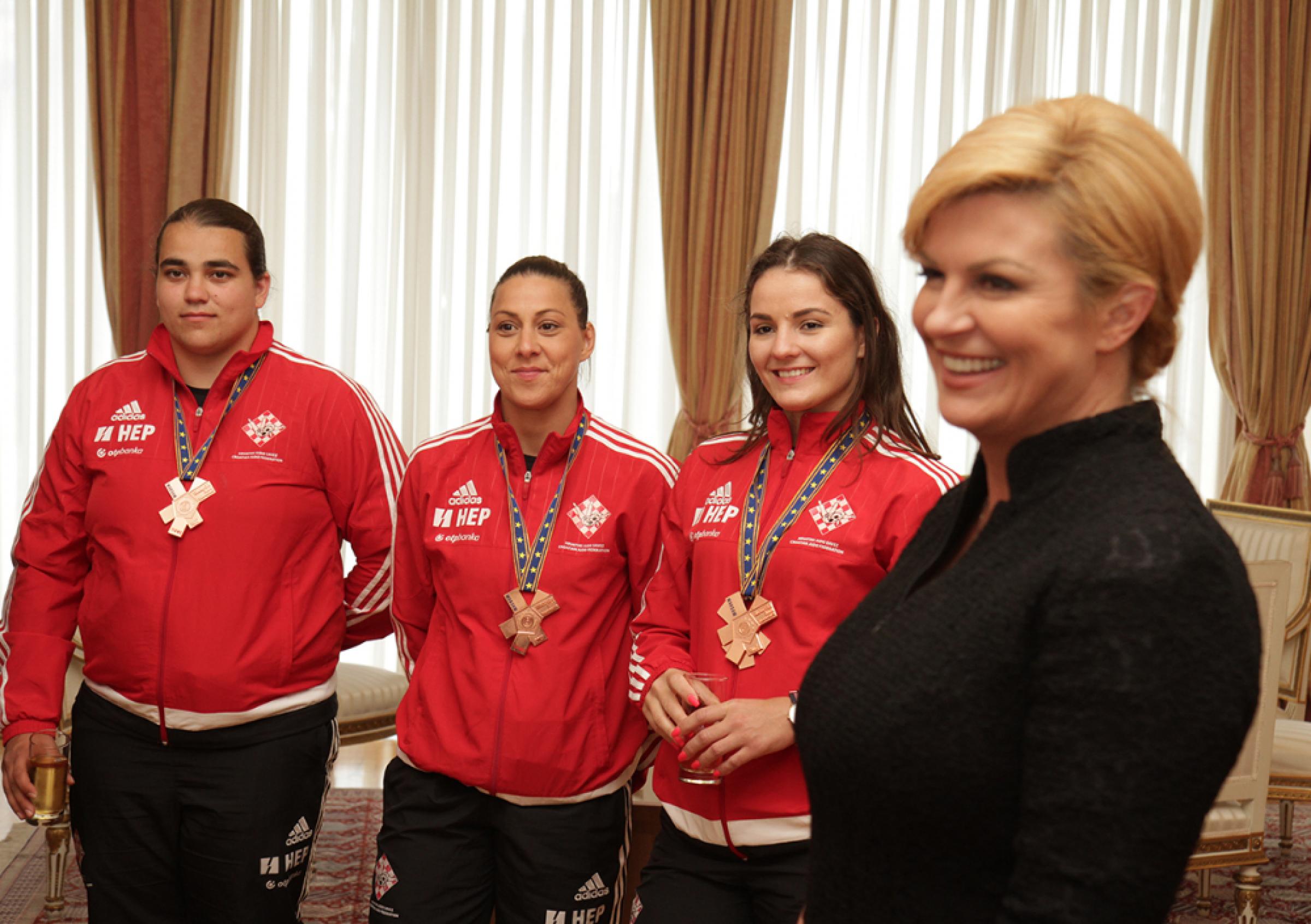 The President of the Croatian Judo Federation, Sanda Corak, expressed her thankfullness and appreciation to The President for her support, and highlighted the importance of judo from early childhood, whilst revealing challenges Croatian Judo Federation faces in regards to continuance of successful developments. Honorary President of the Federation, Tomislav Čuljak also expressed his greatfulness to The President for the support throughout the years and talked about the progress in working with young athletes, which was confirmed through these seniors medals.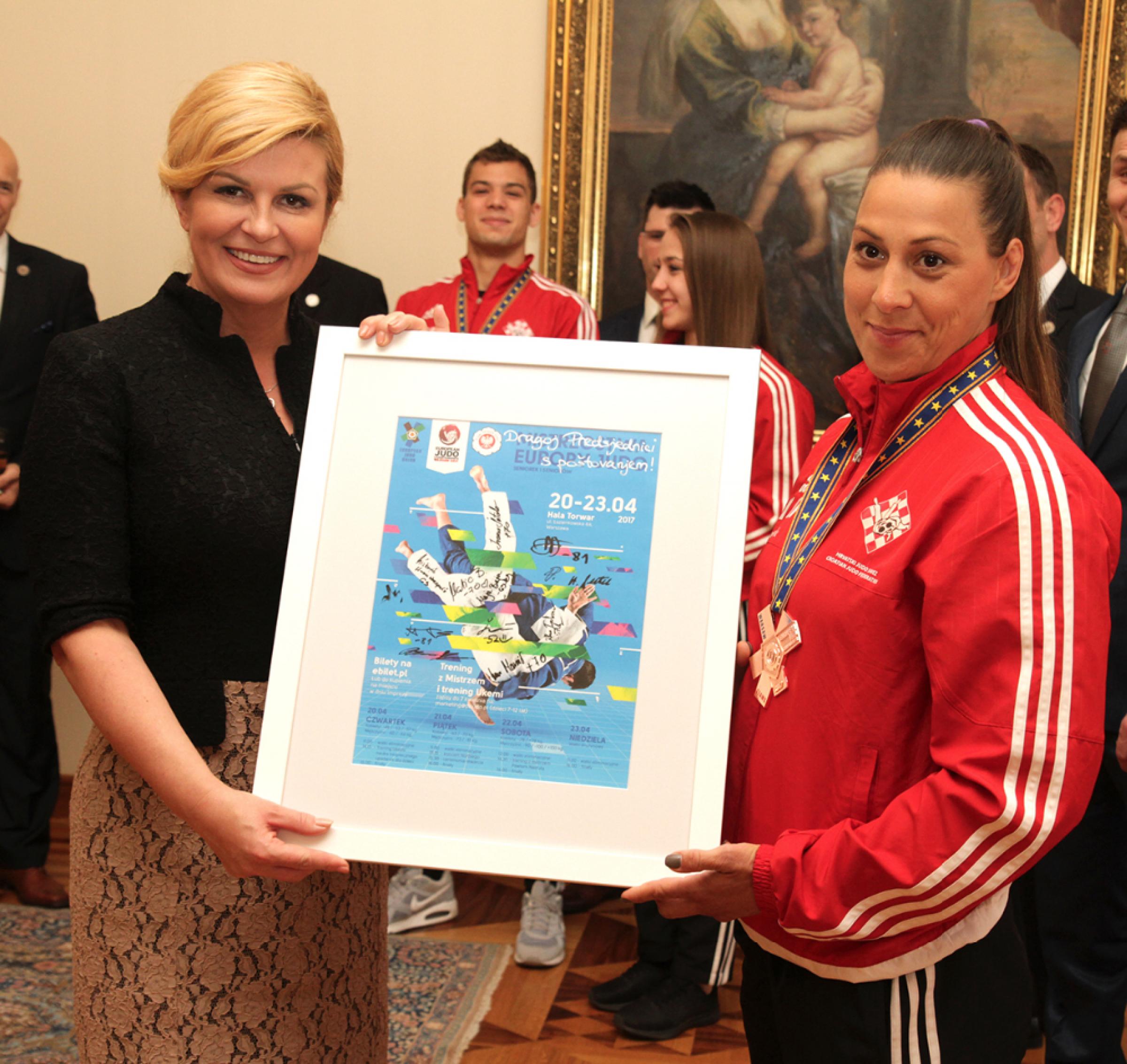 On behalf of the athletes, Marijana Mišković Hasanbegovic handed out a commemorative gift, a memorial of the European Championship in Warsaw with the signatures of all the representatives.
Croatian Judo Federation was presented by Sanda Čorak; Honorary President, Tomislav Čuljak; Vice President, Dean Bogić; General Secretary, Hrvoje Lindi; President of the Coaching Committee, Hrvoje Sertić; Women's National Team Head Coach, Vladimir Preradović; Men's National Team Head Coach, Dean Ilić; Team Coaches, Tomislav Marijanović and Hrvoje Petranović.
---
---