More than 1,500 student-athletes from nearly 400 universities from 31 European countries have arrived in Zagreb on Wednesday to participate in the European University Championships in combat sports from July 20 to 23. They will compete in judo, karate, kickboxing, and taekwondo over the following days.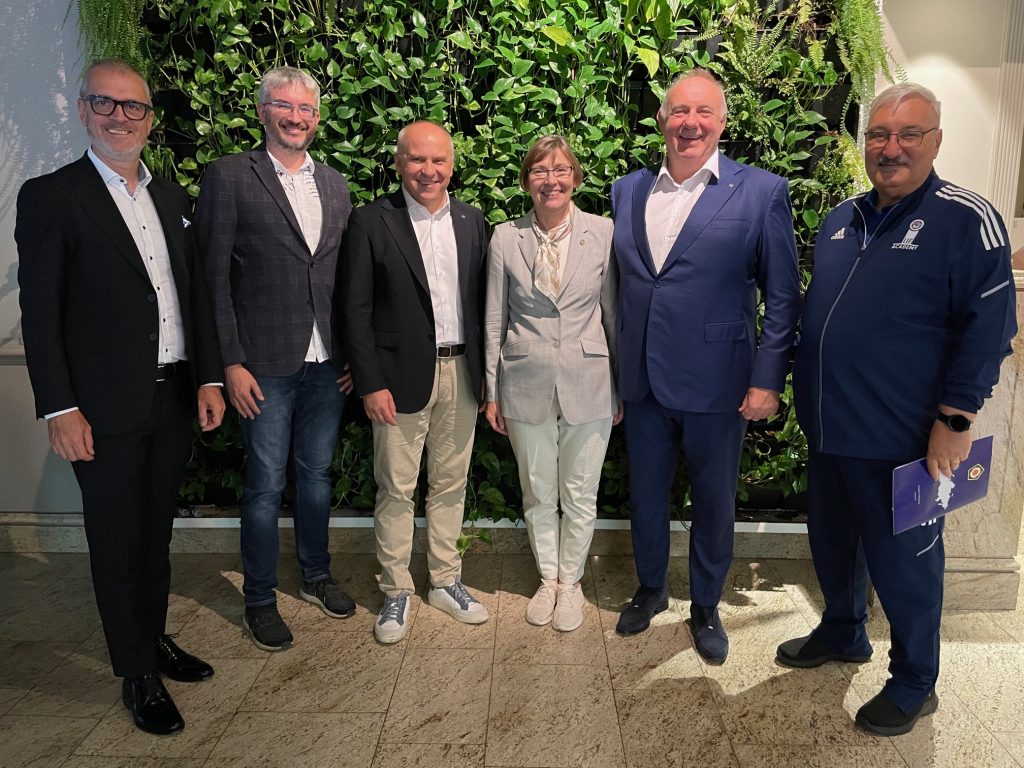 On the day of the Opening Ceremony in Zagreb, EJU President Dr László TÓTH together with EJU General treasurer Envic Galea and CJF President Dr Sanda ČORAK had a very successful and productive meeting with the European University Sports Association (EUSA) delegation led by EUSA President Adam ROCZEK accompanied by EUSA Secretary General Matjaž PEČOVNIK and Croatian Academic Sports Federation President Haris PAVLETIĆ.
Both parties are happy with the cooperation so far, for the future we have two important proposals. For next year's European Universities Championships in Judo, together with individual competition we propose that we also include kata competition within the official programme. This is a big step forward, and also they received the proposal for common cooperation in University areas for 'safe fall' techniques and self-defence education for students. For us it's very important that we are a participating member of the European University Games and we are supporting this event and idea.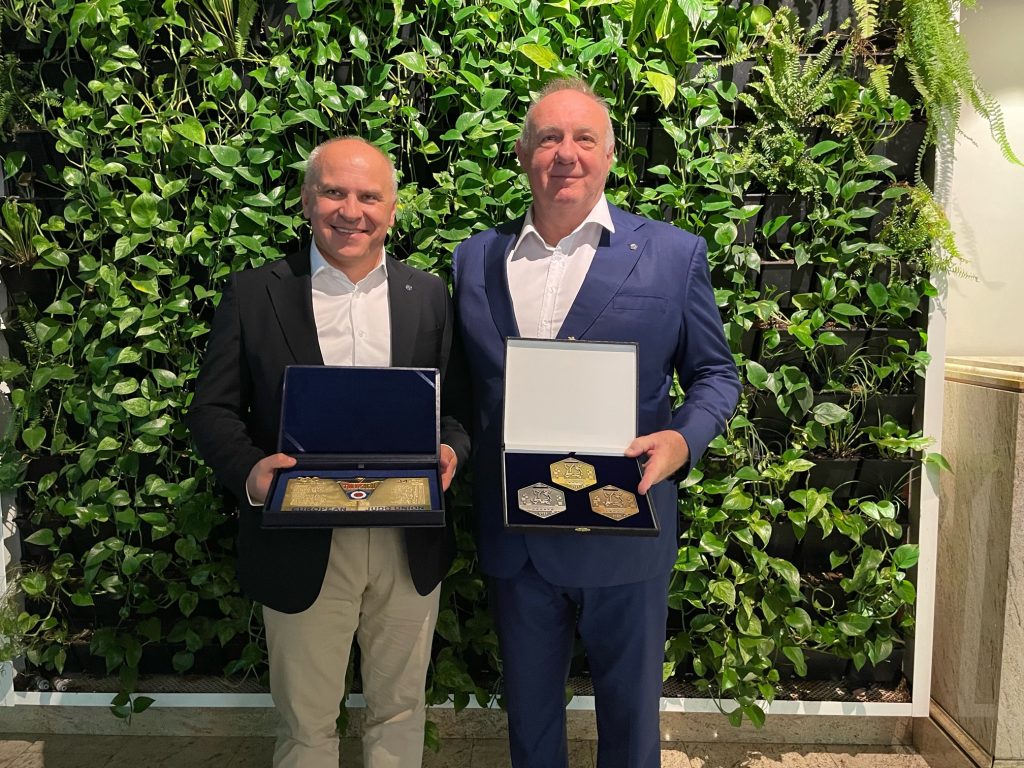 All of the contests can also be watched via live stream on the official YouTube channel (EUSA Combat). For more information, please visit the official website (combatsports2023.eusa.eu) and the social media platforms Facebook and Instagram (@eusacombat).
Author: Mario Krvavac
---