The city of Gori is getting warmed up for their biggest event ever so far, it is Champions League and everyone knows it. On the occasion of the European Club Championships, the delegations of the European Judo Union and Georgian Judo Federation visited the grave of the 1972 Munich Olympic Games gold medallist Shota CHOCHISHVILI.
The EJU President Dr László TÓTH was a very close friend of the judo legend, so for him it was quite emotional visit remembering good times from the past with Shota.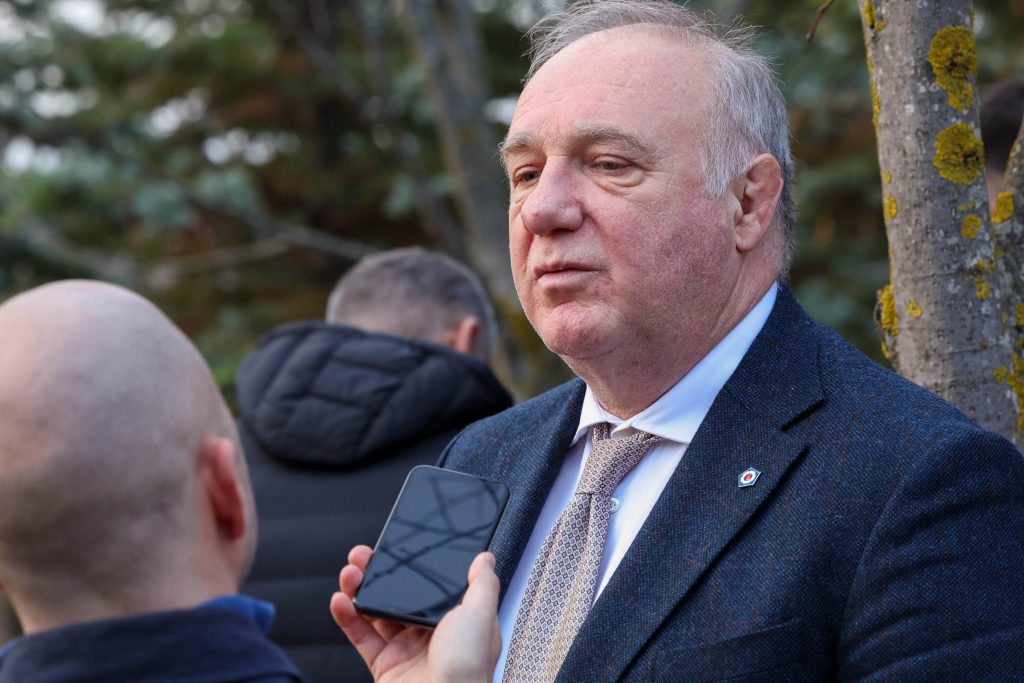 This is not my first time in Georgia because I was visiting Shota before he passed away, but it was my first visit from Tbilisi to Gori as he was very good friend of mine, not only hero and legend of European and Georgian judo. In last ten years of his life we were several times together celebrating success of European and Georgian athletes. When we decided to organize European Club Championships – Champions League here in Georgia it was our common wish with President of Georgian Judo Federation that from Tbilisi we bring competition in the hometown of the Olympic Champion, the city of Gori. This is the first time ever that some sport event is not being organized in Tbilisi and I'm so proud that one of our prime events it's happening in Gori as so many big Champions are coming from this beautiful place surrounded by untouched nature. I would like to mention not only to Shota and his family, but to all our European Judo family that we never forget our friends.
Followed by quite a big number of media the visit itself was quite emotional for the whole of the Georgian Judo Federation led by President Giorgi ATABEGASHVILI.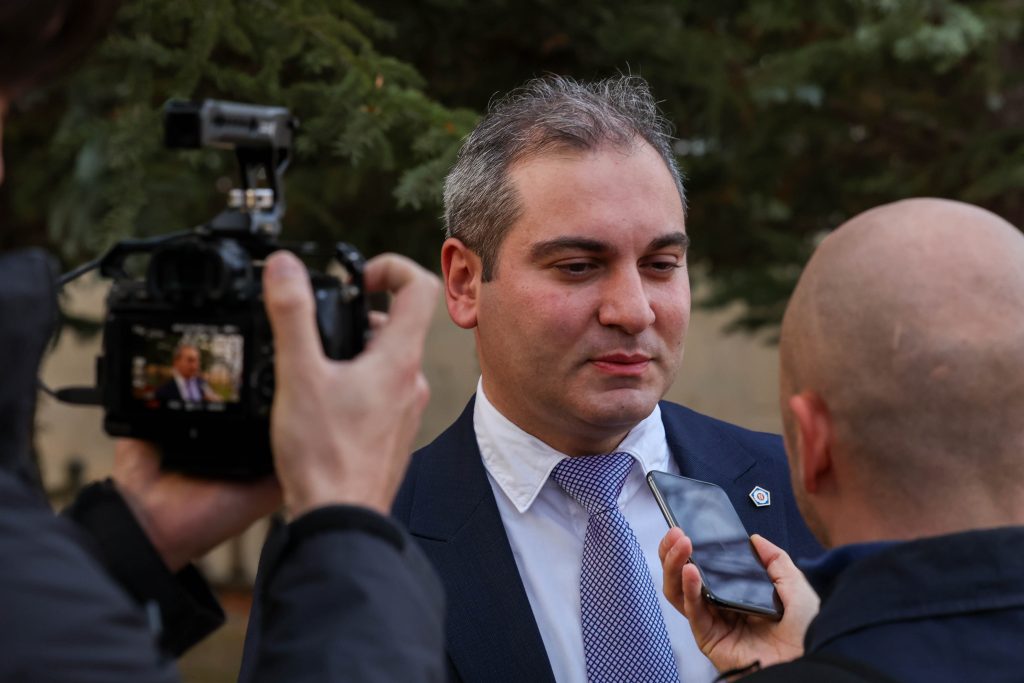 In Georgia we celebrate 50 years of the first gold Olympic medal. Shota Chochisvili was creator of new era, transparent competition and he was the "ice-breaker" for the upcoming results of Georgian Judo but also sports in general. For us this is very important, to have such big event as European Club Championships in the memory of Shota Chochisvhili in Gori, where he was born and raised, his first judo steps with his coach are being made here not only him but many of his friends too who will be tomorrow with us. Tomorrow we will see the atmosphere, the attitude and the spirit of Georgian Judo. We are very happy that EJU President Dr. Tóth and his experienced and strong team is here, this is very important and I hope this is not only this time, we have a chance to change the life of many children together.
Lot of big names in Gori, Shota CHOCHISHVILI, Lasha SHAVDATUASHVILI…
Yes, and many many more big Champions. I hope so to see home team Golden Gori in final tomorrow as they will have the whole venue on their side, but let the best team win.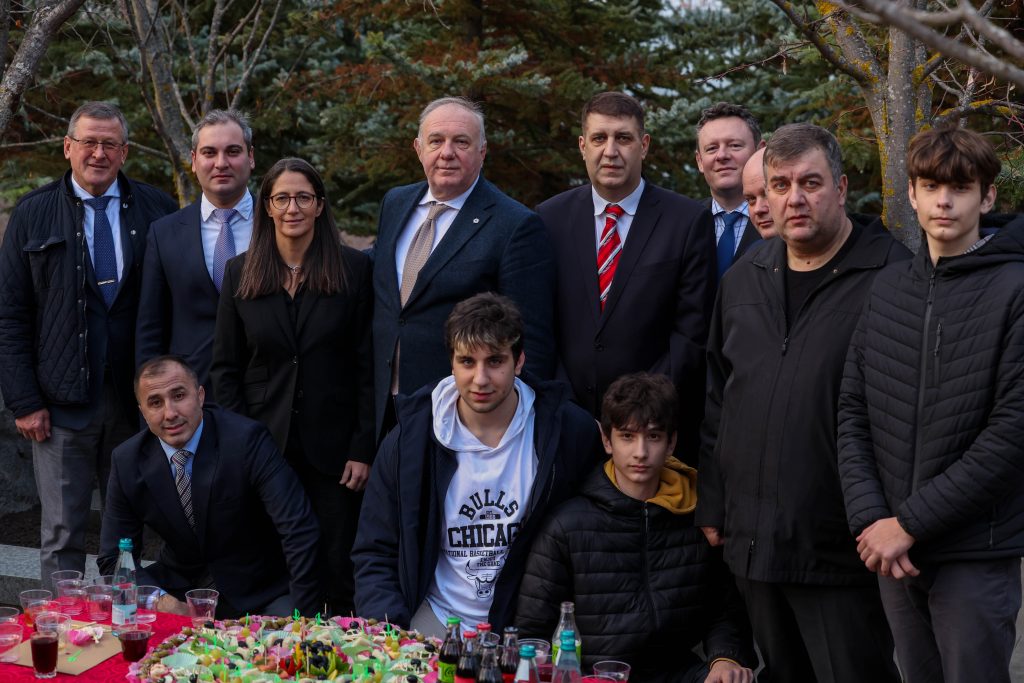 Look son, you see this place? Yes, papa, what about it?
This is the place where I would like to rest in peace when I die. – Where one of the last wishes by Shota Chochishvili.
Judoka
Author: Mario Krvavac
---