Kerem PRIMO (ISR) came in as the number one seed today and given the past year it was with little surprise, not only has she dominated cadet and junior level but she is now placing in grand slams on the IJF tour. The experience alone is giving her an edge on her opponents. She certainly struggled though against some strong opponents and took on a nasty cut to the face, which in turn meant a lot of tape. She was fortunate to be able to see in the semi final against Nele NOACK (GER) and was only able to put a score on the board in the final minute due to a weak attack from the German. Prior to this contest it was her signature uchi mata that pulled her through the preliminaries and prepared her for the final.
I felt a lot of pressure coming here because of my past results and I think now it is expected that I win but I managed the pressure well for a good win. All I could do in those preliminary contests was my best, I did what I knew I needed to do and believed in myself. I think this made a difference.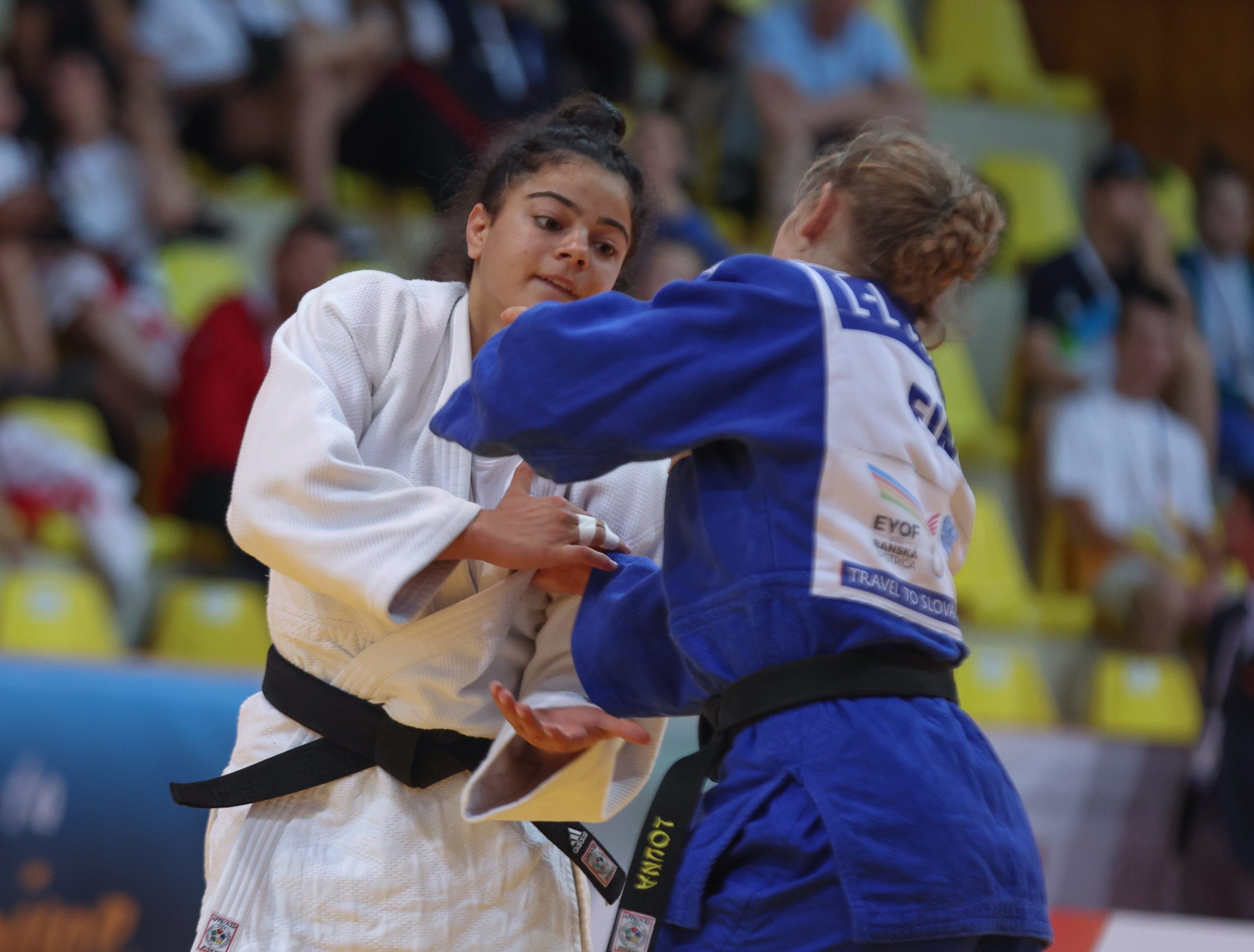 Primo's opening round against Louna-Lumia SEIKKULA (FIN) pre-injury.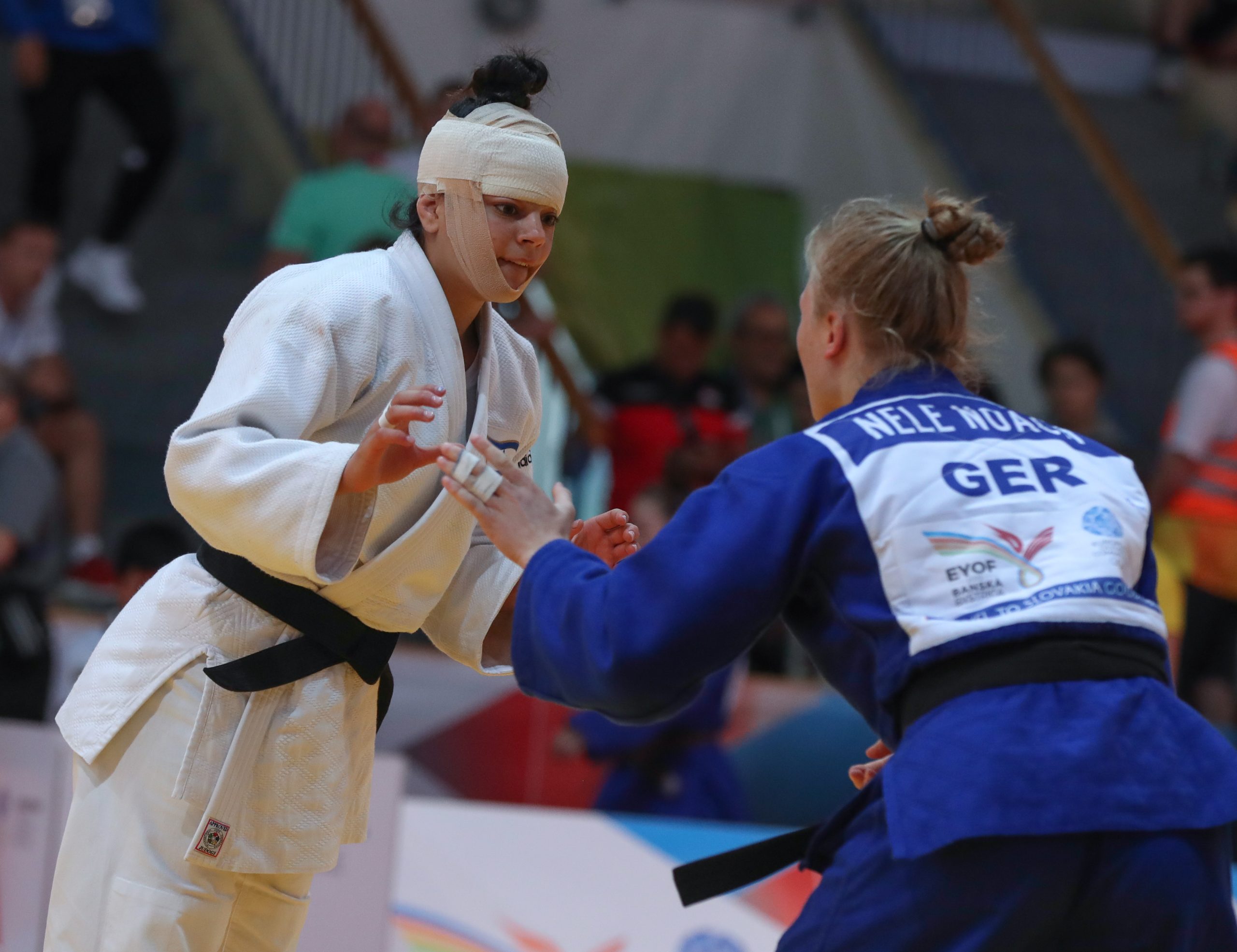 The pressure was on for Primo, her past results putting her on quite the pedestal. She mightn't have been able to work through her gripping system to execute uchi mata in the final against KELEMEN Adel (HUN) but she did demonstrate another of her winning techniques, sode tsurikomi goshi. Previously she attested her love for the throw to team mate Sagi MUKI and she is certainly doing it justice. 
In the warm up it, I really didn't feel good, the wrap on my head was bad but I knew once I got on to the tatami that I wouldn't feel it at all. Now that I'm done I feel great with my gold medal! It is so nice to be here with all of the Israeli delegation I have really enjoyed it and the great support.
She speaks of course about the wider team of Israel, in addition to her judo team. We will see the younger of the Primo sisters in the junior world championships next to see if she can make her 2021 silver a gold!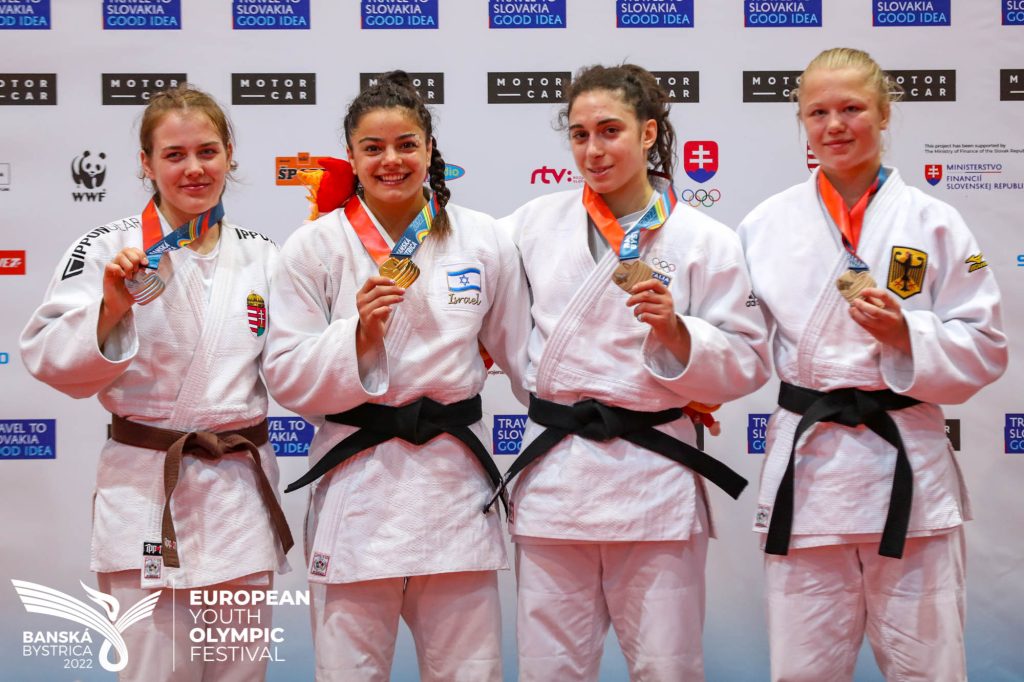 Judoka
Author: Thea Cowen
---